Instagram:
@cornelia_illo
Twitter:
@cornelia_illo
Facebook:
www.facebook.com/corneliaLiIllustration
Website:
www.corneliali.com
1. What's your story? Where are you from?
I was born in China but spend most of my life in Toronto, Canada, where I am based now. Growing up with illustrated fictions and non-fiction books I knew from pretty early on that I wanted to be an artist or some manner, and was fortunate to have very supportive parents who allowed me to draw on the wall and when I was 5 and do art instead of math when I was 15. Now I've been working as a freelance illustrator for almost three years now.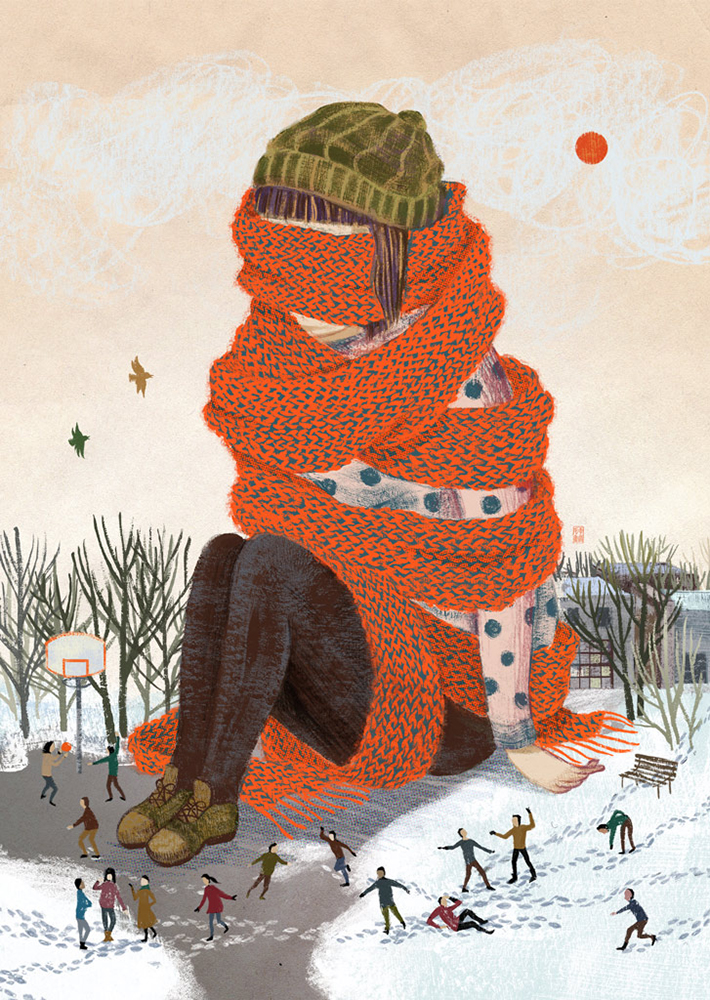 2. Tell us about your aesthetic.
I observe elements from daily life that interests me and add my artistic interpretations to them to give them a surreal quality. I work with a limited colour palette with a focus on atmosphere and mood to deliver the message through the emotion my art evokes.
3. What is your favourite medium and why?
I love my black fluid acrylics and black pencil crayon. They allow tons of freedom with mark-making and essentially makes my art uniquely mine. Of course I can't live without with my Mac and my Wacom tablet!
4. What is your artistic process like?
My work process is fairly consistent. Whether it's for an assignment or personal piece I always start with conceptualizing and research for inspirations. After the concept and composition is approved I paint and draw each of the elements separately using black acrylic, pencils, liners etc, and compose and colour them digitally in Photoshop.
5. Who and/or what inspires your work?
Many contemporary illustrators and old masters inspires me. I also draw inspirations from my daily observations.
6. What role does art play in your life? How does it change the way you view the world?
Art is an inseparable part of my life and makes me more curious and observant of the people and events around me. The art community is also the most supportive community I've experienced and it makes my life so much more colourful.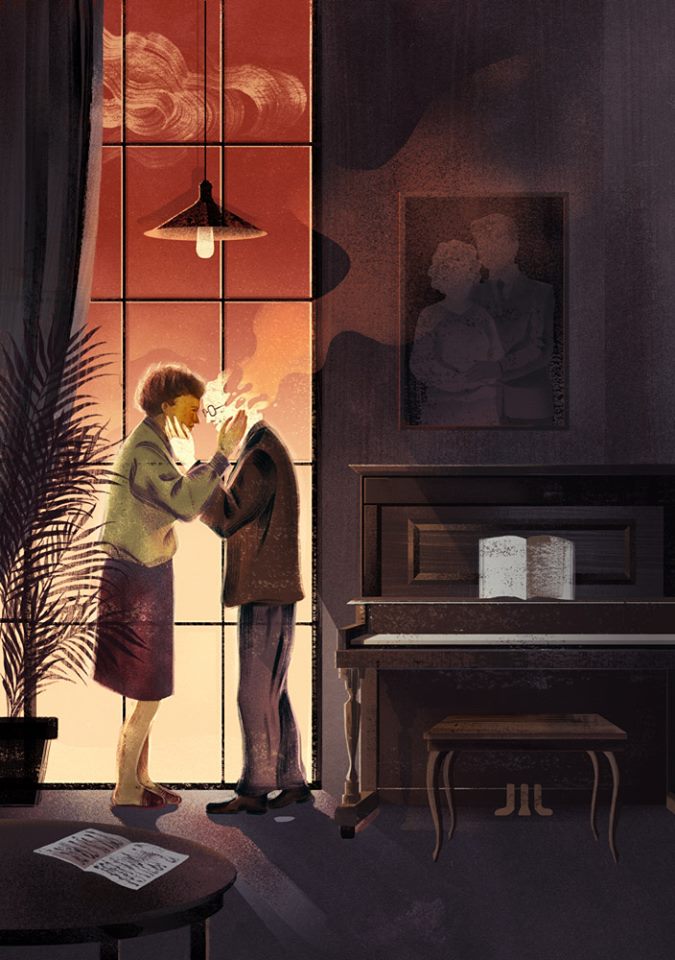 7. Where did you study?
I studied illustration at OCAD University in Toronto, Ontario, and is now currently studying 3D animation at Seneca College.
8. Where do you see yourself in five years? Working in an agency?
I've been working on editorials up till now and would really like to gear towards the publishing and advertising realm. I'd love to collaborate with agencies an studios to work on some larger, long term projects.
9. What about in ten?
hopefully still doing what I love in a small house in a historical town or by the forest.
10. What do you hope to achieve with your art?
I want to communicate the beauty and complexity of the human narrative. I feel my most effective pieces are those I created with genuine feelings or on topics I care deeply for and I hope to continue to do so.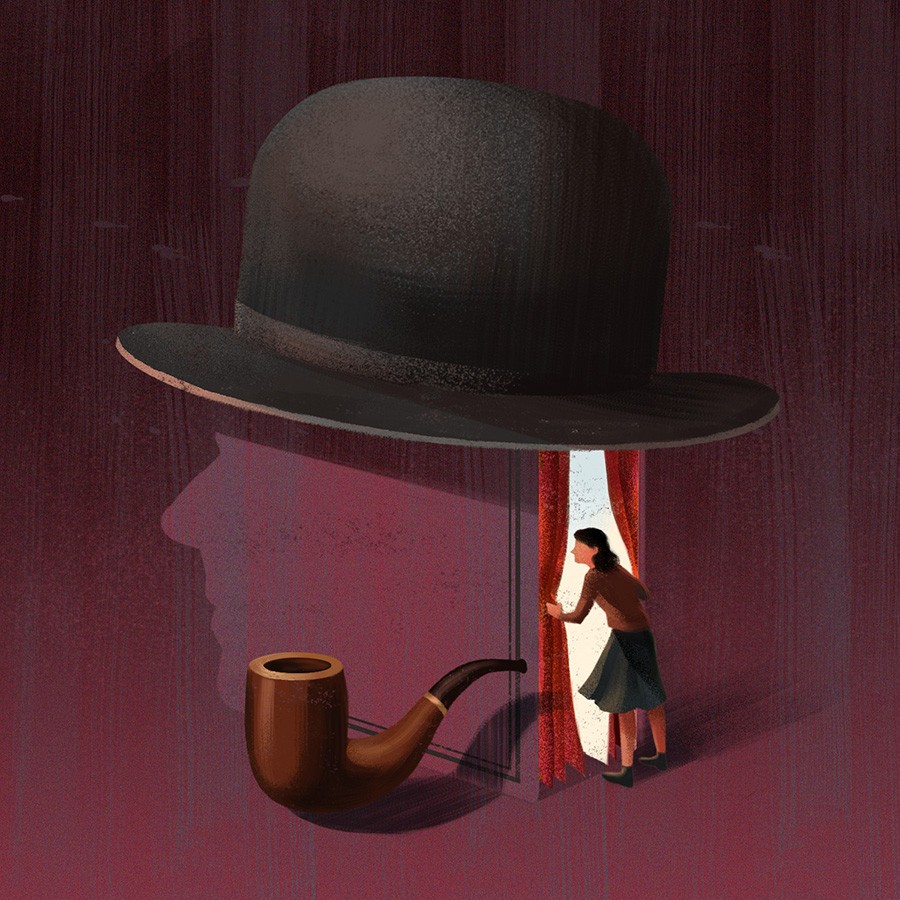 11. Now, tell us a little more about you as a person: what is your favourite food?
Can I say I really don't have a favourite food? All foods are beautiful.
12. Favourite book?
There are too many to name and it changes from time to time. I love historic novels and picture books. Wolf Totem by Jiang Rong and The Arrival by Shaun Tan are on the top of my favourite list.
13. Favourite genre of music?
I find what I listen to usually goes thematically with the art I'm making. That said I find myself listen to a lot of classical, new age and ambient music.
14. What are your hobbies?
I really enjoy walking aimlessly around town and just observe the human interactions around me. Other times I like to stay indoor and read or watch a movie. I also have a cockatoo named Charlie whom I must constantly kept from destroying my properties.
15. If you weren't an artist, what would you be?
I would be working hard to become an artist.