Instagram:
@cosmicnougat
Tumblr:
cosmicnuggets.tumblr.com
Behance:
www.behance.net/cosmicnuggets
Ello:
www.ello.co/cosmicnuggets
Redbubble:
www.redbubble.com/people/cosmicnuggets
1. What's your story? Where are you from?
Right now I'm from Budapest in Hungary.. szia! I'm currently a shapeshifting creative nomad squatting in a dilapidated Hungarian house, just on the outskirts of the city.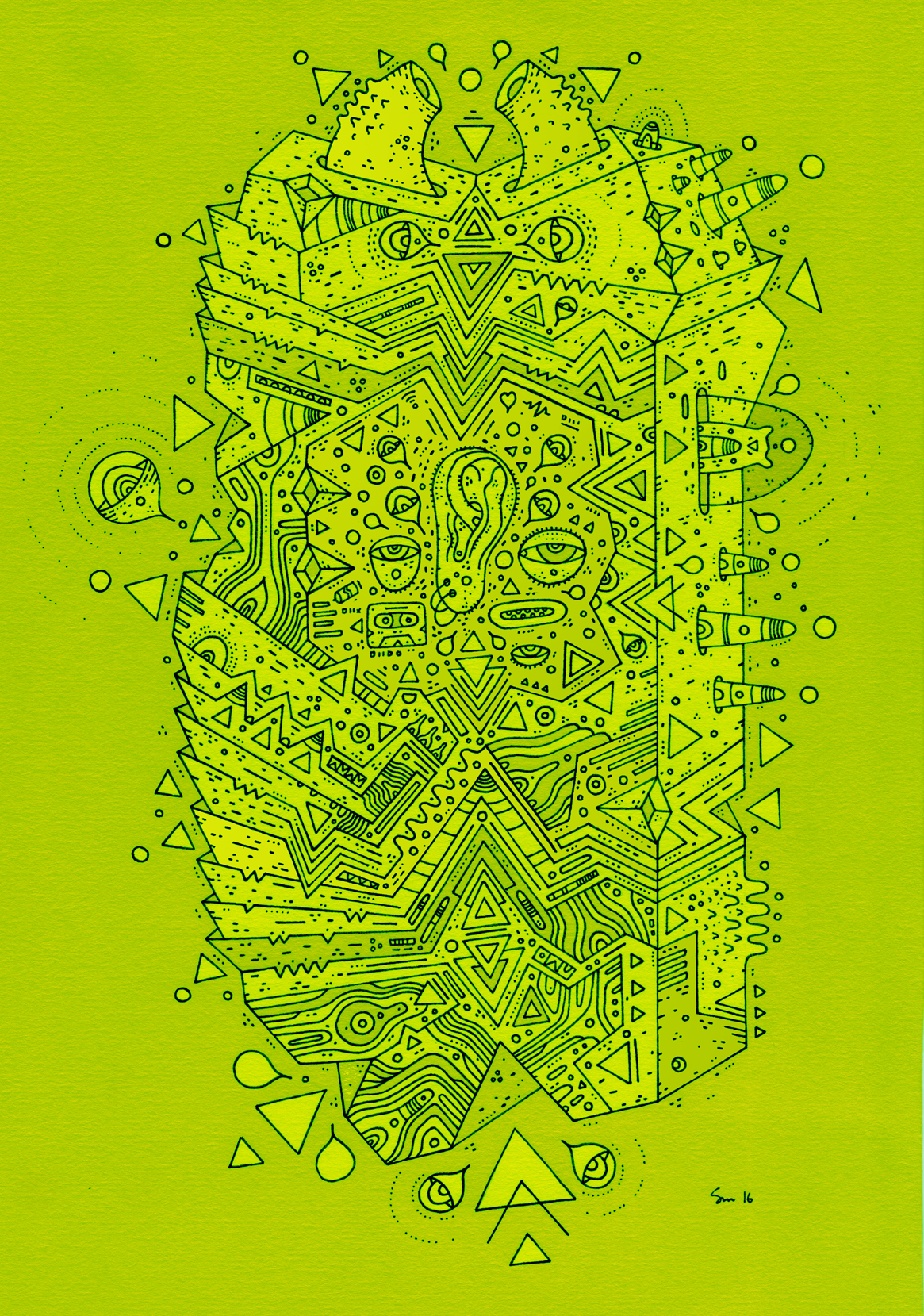 2. Tell us about your aesthetic.
my aesthetic is various! but more often than not its based around ancient/futuristic imagery, i love this blend between tribal and scifi.
3. What is your favourite medium and why?
right now my fave medium is simply pencil and paper, with the occasional fine liner inking session... i just love to keep it simple. The first lines i make are usually my favourite, so it saddens me when i then have to ink a drawing or paint more etc.
4. What is your artistic process like?
its pretty loose! i plan things out in my mind then just go ahead with the pencil and try my best to not make a total F**k up off it, although usually thats the best way to go. In my opinion my best works are usually those first attempts.
5. Who and/or what inspires your work?
so many things!! so many animals, people, artists, lovers.... i soak it all up. I mean, everything I'm looking at I'm taking something from
6. What role does art play in your life? How does it change the way you view the world?
its the only role i know! I'm not sure it changes the way i view the world in a good way, rather it simply makes me more disappointed with "real" life.. making arts and being creative is the best way to be for me, so i cant understand how other non creatives are doing things.. I'm an alien to them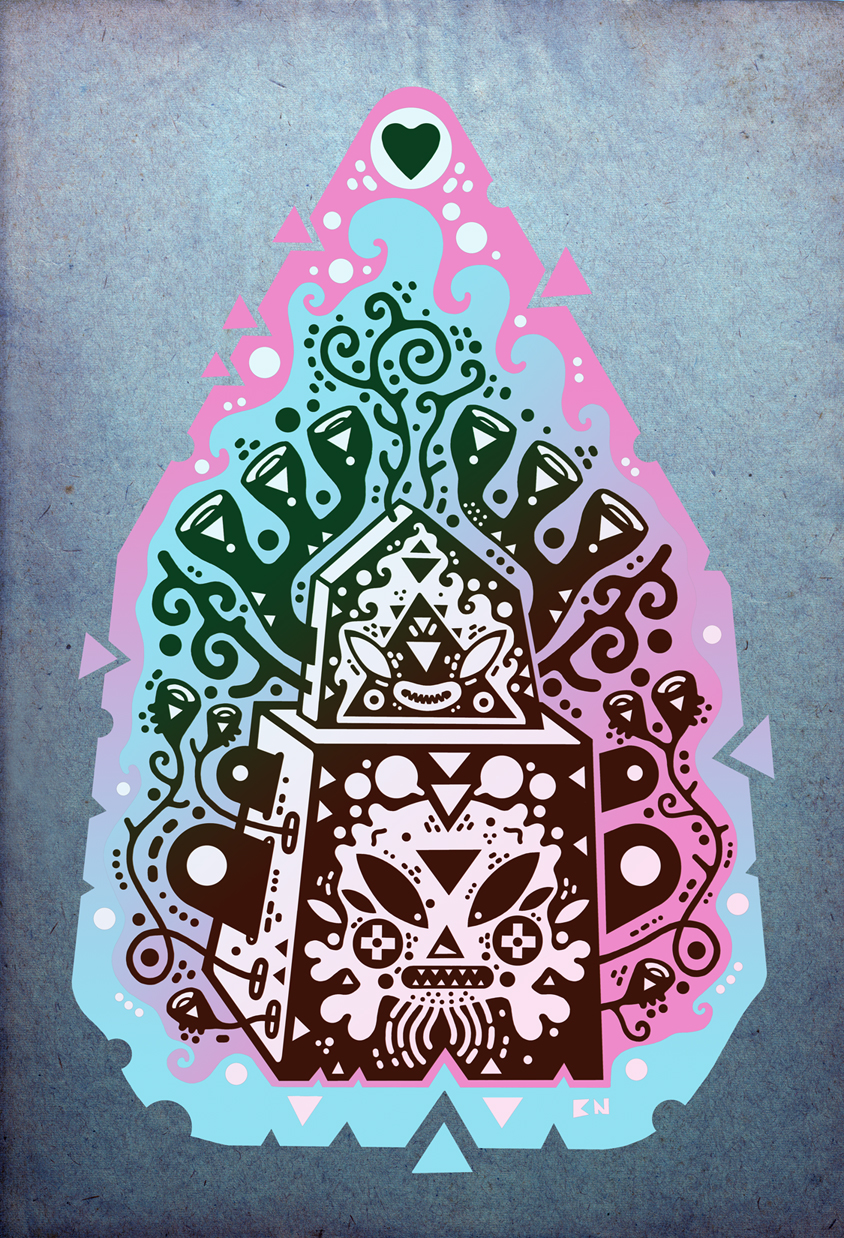 7. Where did you study?'
school of hard knocks baby! kidding! i actually studied in Scotland, but nothing to do with traditional arts
8. Where do you see yourself in five years? Working in an agency?
Cosmic Nuggets LTD!! although i have a lot to do in those 5 years! i would work in an agency i think, the freelance life is so brutal and cold, would be nice to be part of something welcoming and warm... let me in!
9. What about in ten?
in ten years i hope to be either dead or retired and with enough money to eat and with a roof over my head
10. What do you hope to achieve with your art?
what drives my art is having my own fun, making my own entertainment basically... when i crank out something which i really love, its the best feeling in the world! if others like it too im super happy about that also.. its bonus love vibes
11. Now, tell us a little more about you as a person: what is your favourite food?
vegetable pakora
12. Favourite book?
1984 by George Orwell
13. Favourite genre of music?
electronica, but also indy rock, classic rock, grunge, classical...
14. What are your hobbies?
playing music, skateboarding
15. If you weren't an artist, what would you be?
a gardener.. or something with biology