Instagram:
@cottonflowerstudio
Website:
www.cottonflowerstudio.com
1. What's your story? Where are you from?
My name is Marina Oliveira, and I'm from Sao Jose dos Campos, a town about an hour from Sao Paulo, in Brazil. I was a bit of a nomad growing up, because my parents moved a lot, I've lived in France, Canada and USA. After graduating from university, and working for aircraft design company, I moved back to my hometown in Brazil to live close to my family. There I worked as interior designer for an aircraft manufacturer, where I met my husband. Since then, I got to settle down and today I live with my husband, my three lovely cats, Dali, Nina and Renoir, and my extremely friendly dog, Klimt.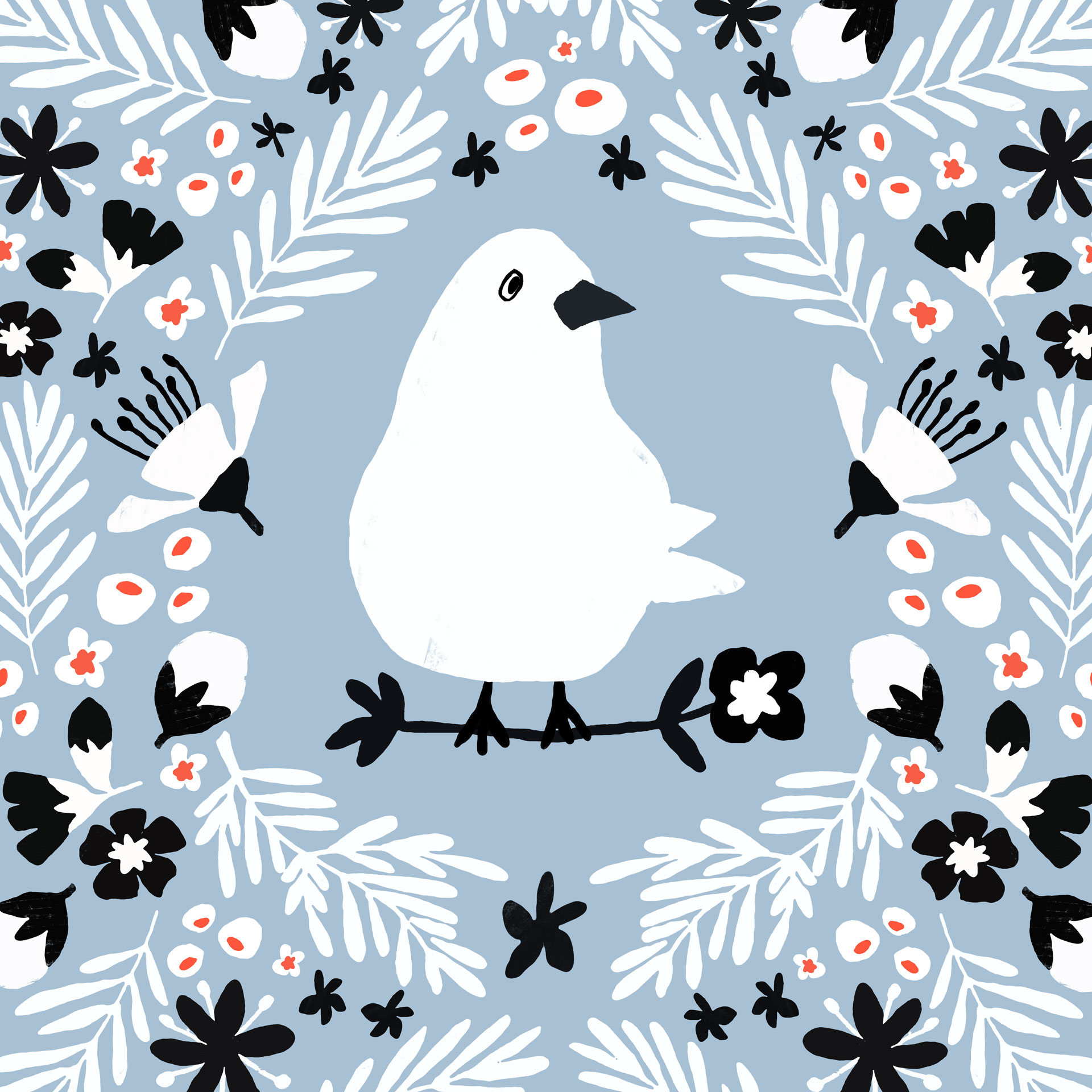 2. Tell us about your aesthetic.
I love to explore different shapes, specially florals. I try to incorporate an organic style in my designs and I've been trying to use more nature inspired textures in my illustrations, which I believe that makes the illustration more interesting.
3. What is your favorite medium and why?
As an old fashioned designer, I feel most comfortable with paper, pencil and a good computer with powerful design tools. I've been experimenting with other medium and trying to expand into new forms of creation.
4. What is your artistic process like?
It all starts with a cup of coffee! I usually get inspired by an idea of a theme, something I've been thinking for a few days, or hours. Then I go straight to my sketchbook, which I always carry with me. After I've sketched something on paper that I am pleased with, then I scan it and digitalize it, working the details until it's finished.
5. Who and/or what inspires your work?
Mostly the natural flora but anything can inspire me. I also love going to bookstores to look at illustrations books and spend countless hours getting lost in all the books. I also use instagram and pinterest to get me in the creative mood.
6. What role does art play in your life? How does it change the way you view the world?
I've been exposed to art at a very early age when I was living in France. I remember being fascinated by European artists, like Monet, when visiting the art museums. Being an only child and not having siblings to play with, often my mom used to give me paper and color pencils, which kept me distracted for hours. Nowadays, I keep distracting myself with the same materials and creating illustrations has been a challenge that keeps me going forward.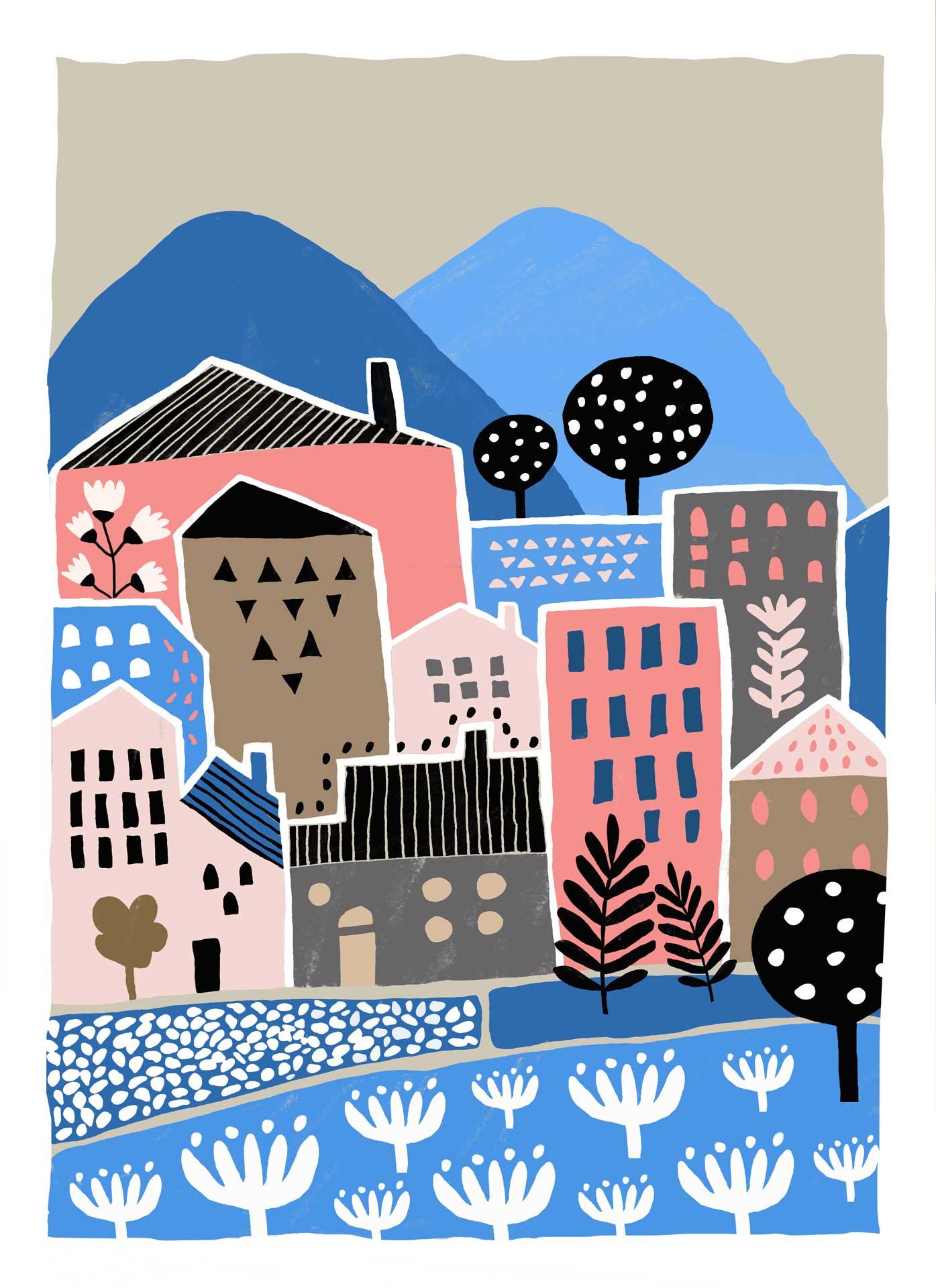 7. Where did you study?
I've attended Northeastern University, Boston MA, where I got my BS in Architecture
8. Where do you see yourself in five years? Working in an agency?
I would like to master a little bit more of the media that I've been working with lately. I've been wanting to start animating my illustrations. I try to think big, but I need to act small to get to where I like to be. But hopefully in five years, I'll be working in several different interesting projects, which could be through an agency. One of my dreams would be to illustrate a children's book.
9. What about in ten?
Too far ahead....Everything is possible….I need to get the five years first.
10. What do you hope to achieve with your art?
I would like to see my work inspiring others, as well as other artist's work has inspired me and of course make a living out of it.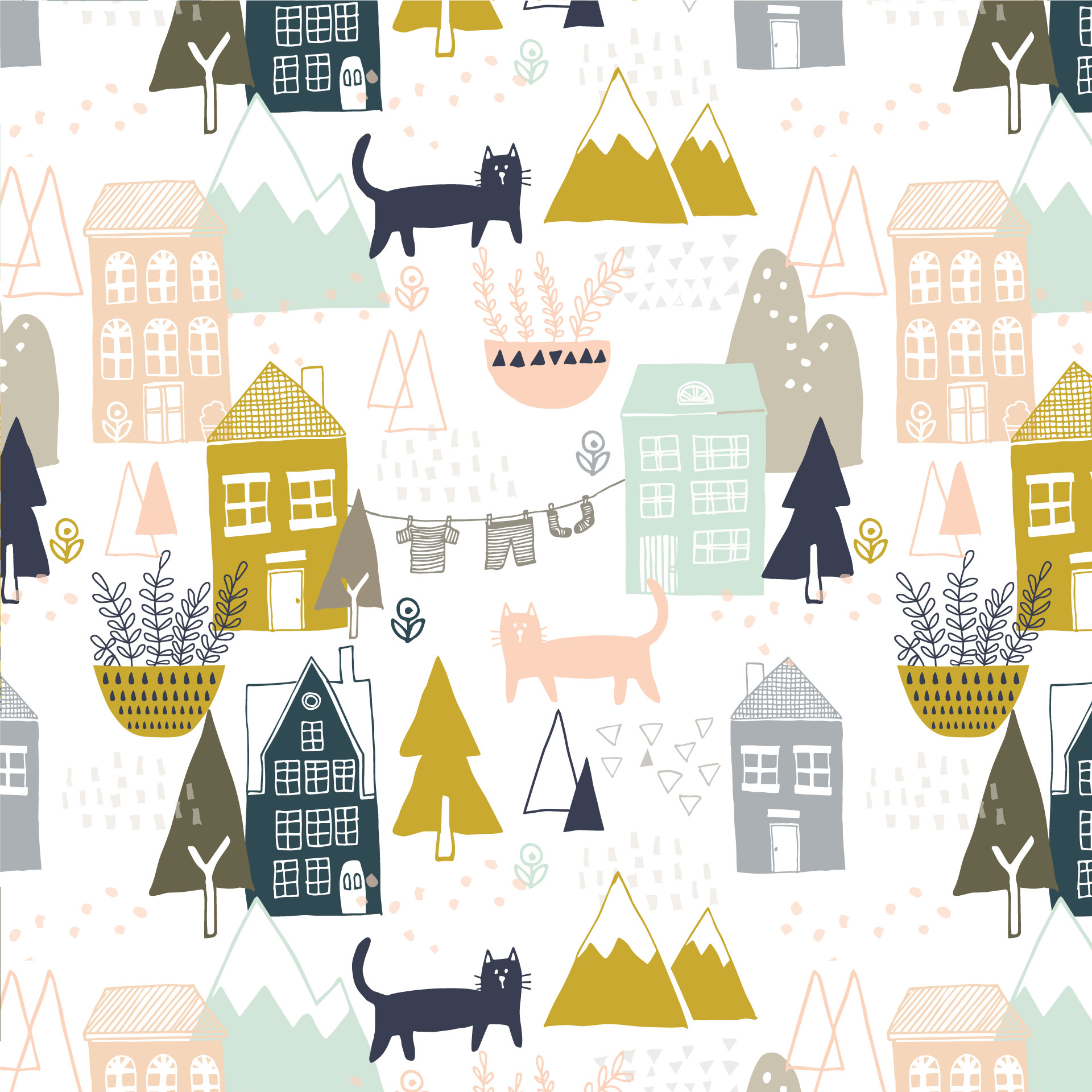 11. Now, tell us a little more about you as a person: what is your favorite food?
I'm a vegetarian. My favorite food is Japanese fried tofu with vegetables.
12. Favourite book?
The Secret Lives of Princesses. This book is full of beautiful illustrations by Rébecca Dautremer.
13. Favourite genre of music?
My favourite genre has to be Indie, specially with female vocals. One that I'm enjoying lately is Liza Flume.
14. What are your hobbies?
Scuba Diving, traveling, and some interior designing.
15. If you weren't an artist, what would you be?
Something related to animals or music.