Instagram:
@create_dreamspace
1. What's your story? Where are you from?
My name is Becca Thomas. I am from a small rural town in Indiana. Growing up I spent a lot of time by myself playing in the woods and daydreaming. I think that explains a lot about why my work is so abstract and escapist now. I've always spent a lot of time in my own head and now I do that through my work. I have always loved making things with my hands and creating. Once I got into high school I think I really knew I wanted to be an artist.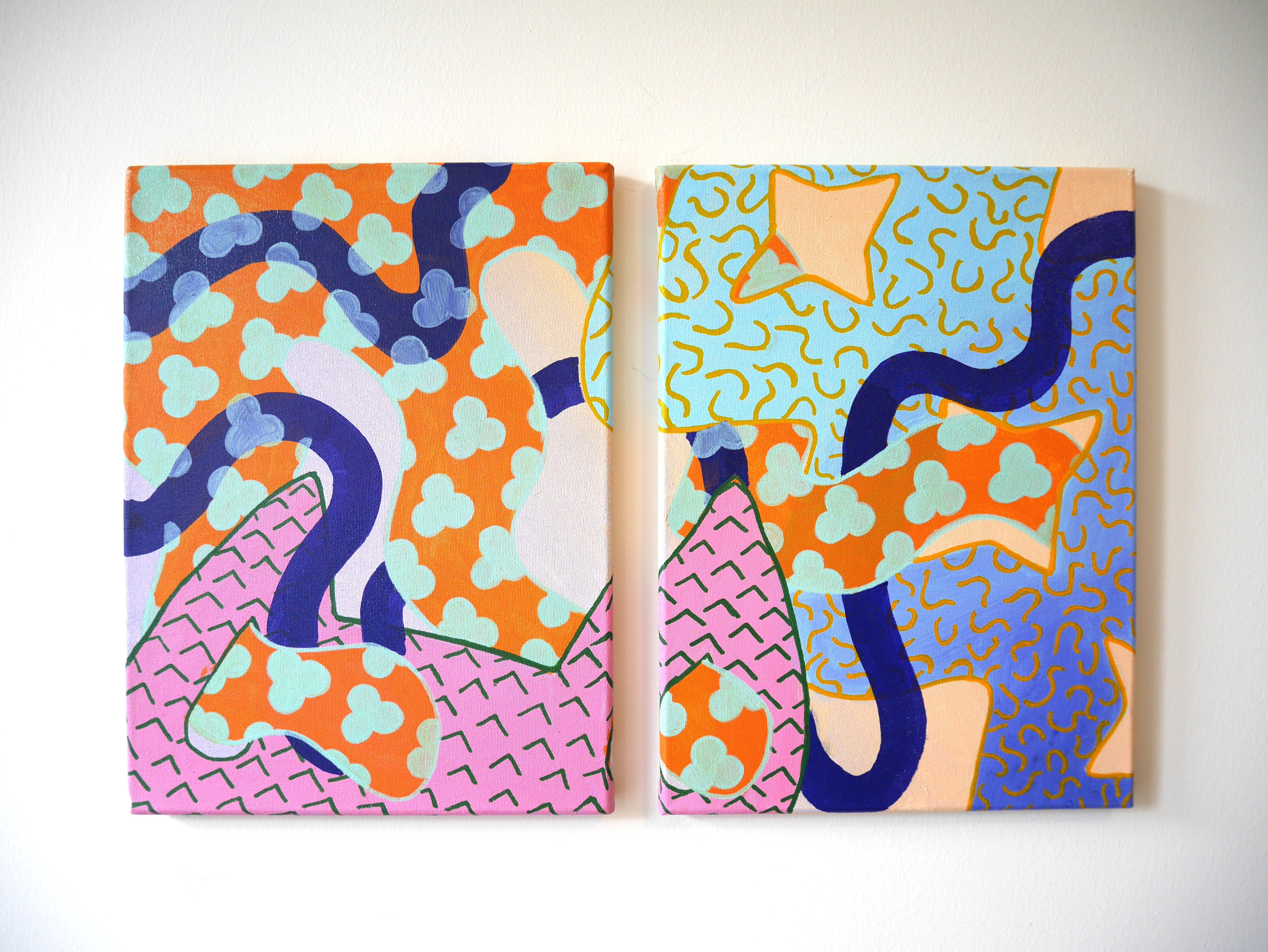 2. Tell us about your aesthetic.
First of all, I love color. I'm obsessed with constantly thinking of new color ideas. Sometimes before I think of anything else in a new piece, a color combination pops into my head and then I have to pursue it. In addition, I like making shapes and patterns that have a flow to them. I have sketchbooks full of shape and pattern combinations. I would say that a lot of my work has a dream-like and playful quality.
3. What is your favourite medium and why?
Textiles. Being able to physically work with fabric and create something that I can hold in my hands is a really special feeling. I like to dye fabric, sew, and embroider.
4. What is your artistic process like?
I never used to sketch anything but I realized I needed more inspiration to draw from. Now I sketch constantly filling up as many pages as I can with little ideas. Whether it is a pattern idea or a color combination, sketching allows me to make mistakes without any pressure. I've learned a lot from looking back at my own sketchbooks. From there I translate parts of those ideas into finished pieces.
5. Who and/or what inspires your work?
I'm really inspired by Yayoi Kusama. I love that she can make entirely immersive pieces made from all different materials. In her younger days she was very experimental. She took a lot of risks and put herself out there. I really respect that. I'm also inspired by making work that can reach across cultures. Art, in general, has the ability to transcend language. When I went to Japan for an artist residency it was so enlightening to see how people from another country reacted to my work, especially children.
6. What role does art play in your life? How does it change the way you view the world?
Art allows me to channel my creative intelligence in a way that is really fulfilling. Making new artwork is actually almost addictive, I would rather be doing that than almost anything else. I also really love seeing the way people react to my work. In my interactive pieces, it's really satisfying to see how people can relate to it. It makes me realize that everyone should be able to enjoy art and that everyone has their own perspective and way of seeing. Art can mean something different to each person and I think that's pretty magical.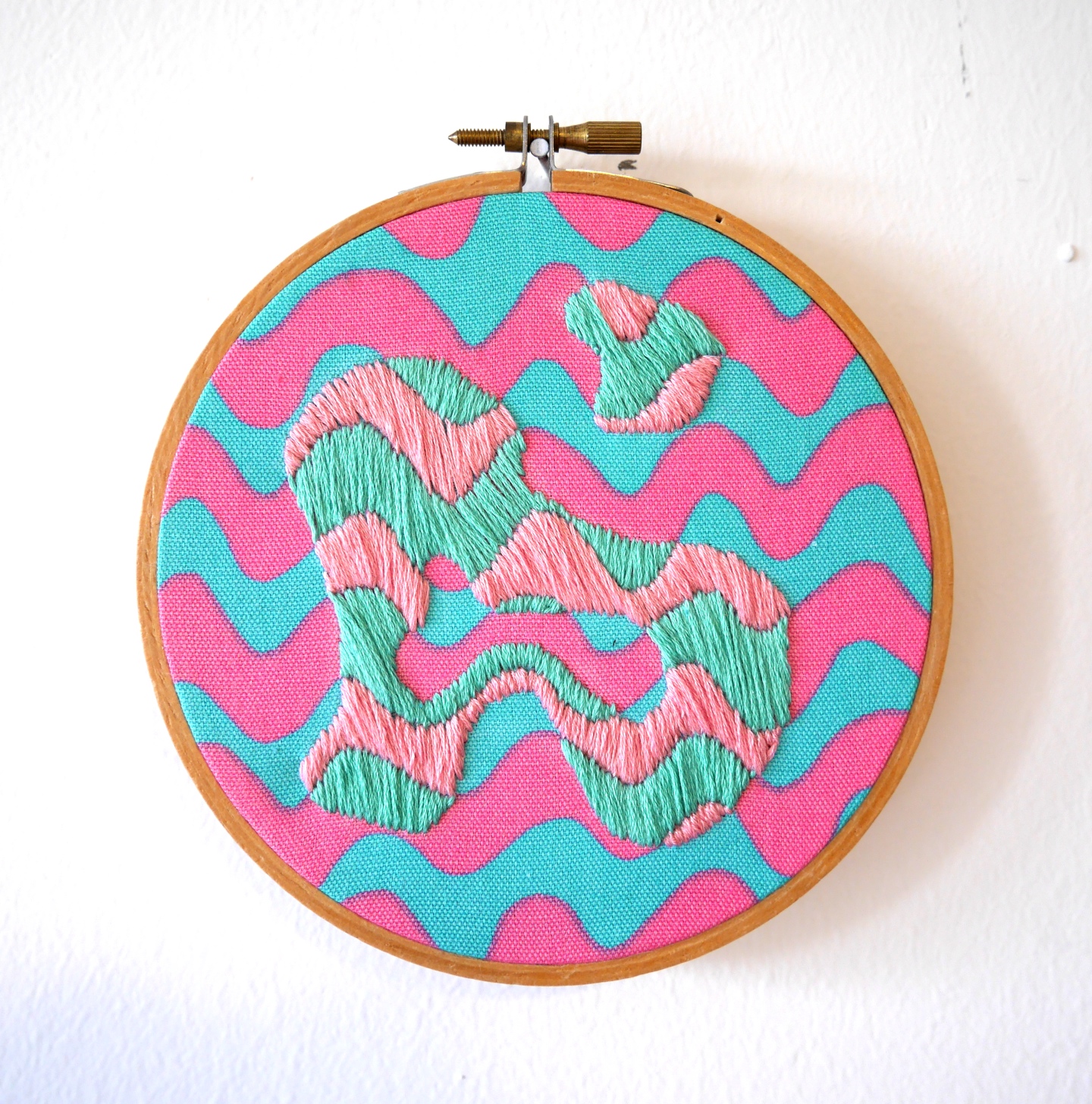 7. Where did you study?
I got my BFA from Indiana University and now I'm pursuing my MFA in Fiber and Material Studies at the School of the Art Institute of Chicago.
8. Where do you see yourself in five years?
In five years I hope that I'll be teaching at a University while making artwork and exhibiting as much as I can!
9. What about in ten?
I suppose more or less the same as five years from now. I don't really plan things out that far. The one thing I would like to do besides teach and make art is live in another country at some point.
10. What do you hope to achieve with your art?
I hope that I can show people that art isn't just something on a wall. That it can be something you can physically feel and experience.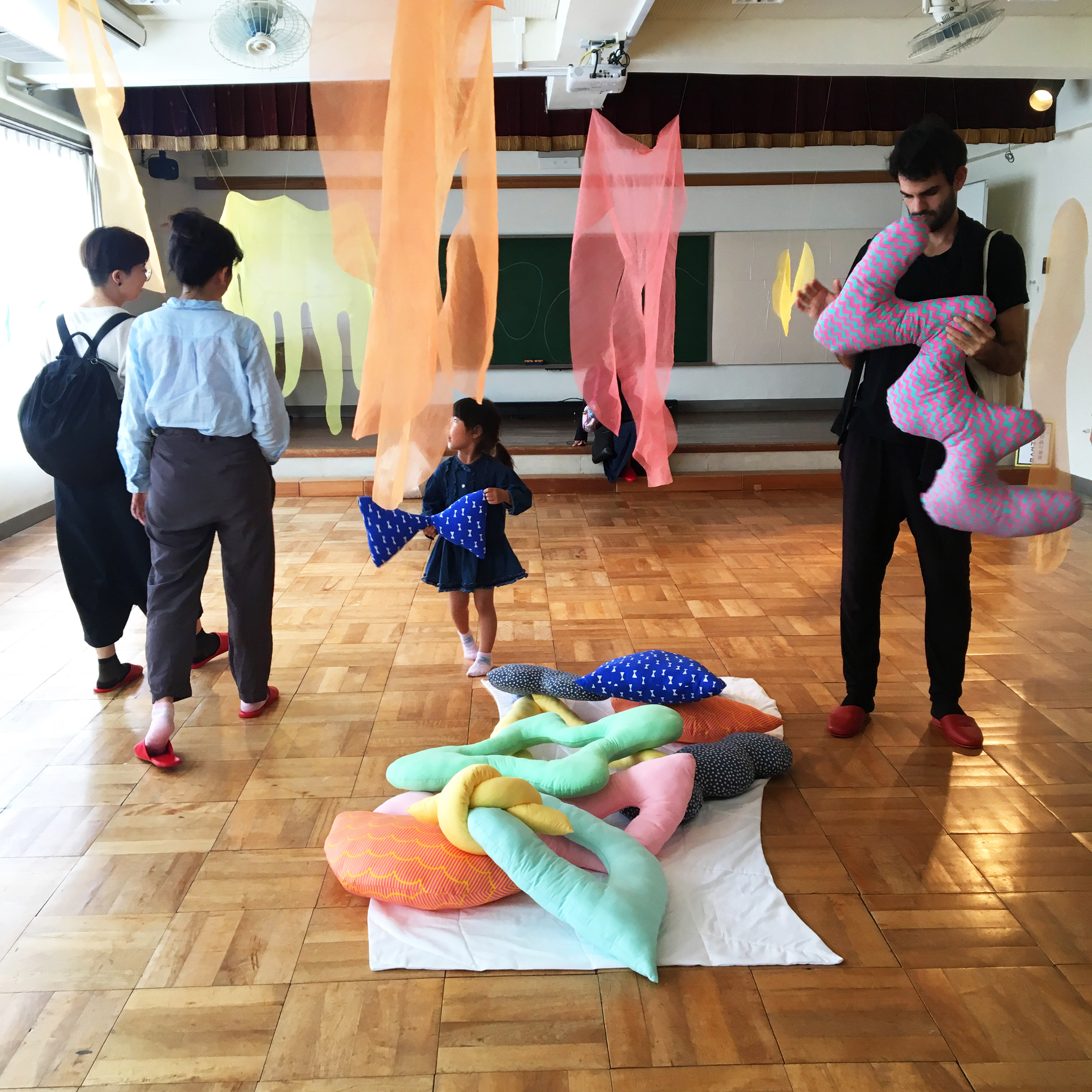 11. Now, tell us a little more about you as a person: what is your favourite food?
I love anything with truffle oil on it. Truffle pizza, truffle fries, balsamic truffle vinaigrette...
12. Favourite book?
1Q84 by Haruki Murukami
13. Favourite genre of music?
Rock
14. What are your hobbies?
I'm really into practicing martial arts. I also really love anime and I speak a little Japanese.
15. If you weren't an artist, what would you be?
I always thought it would be fun to be fluent enough in another language to be a translator and be able to travel through that. Knowing another language allows a different way of thinking and looking at life.