Instagram: @cri_damiani
1. What's your story? Where are you from?
Ciao, I'm Cristina! I was born in Rome, Italy, where I live and work. Living in such a big city is chaotic and every time I can I try to sneak out of town for a trip in the countryside to recharge my batteries. Nevertheless, wandering around the narrow streets of the centre admiring Roman ruins in the orange dim light of sunset... it's totally worth the fuss. It's pure magic!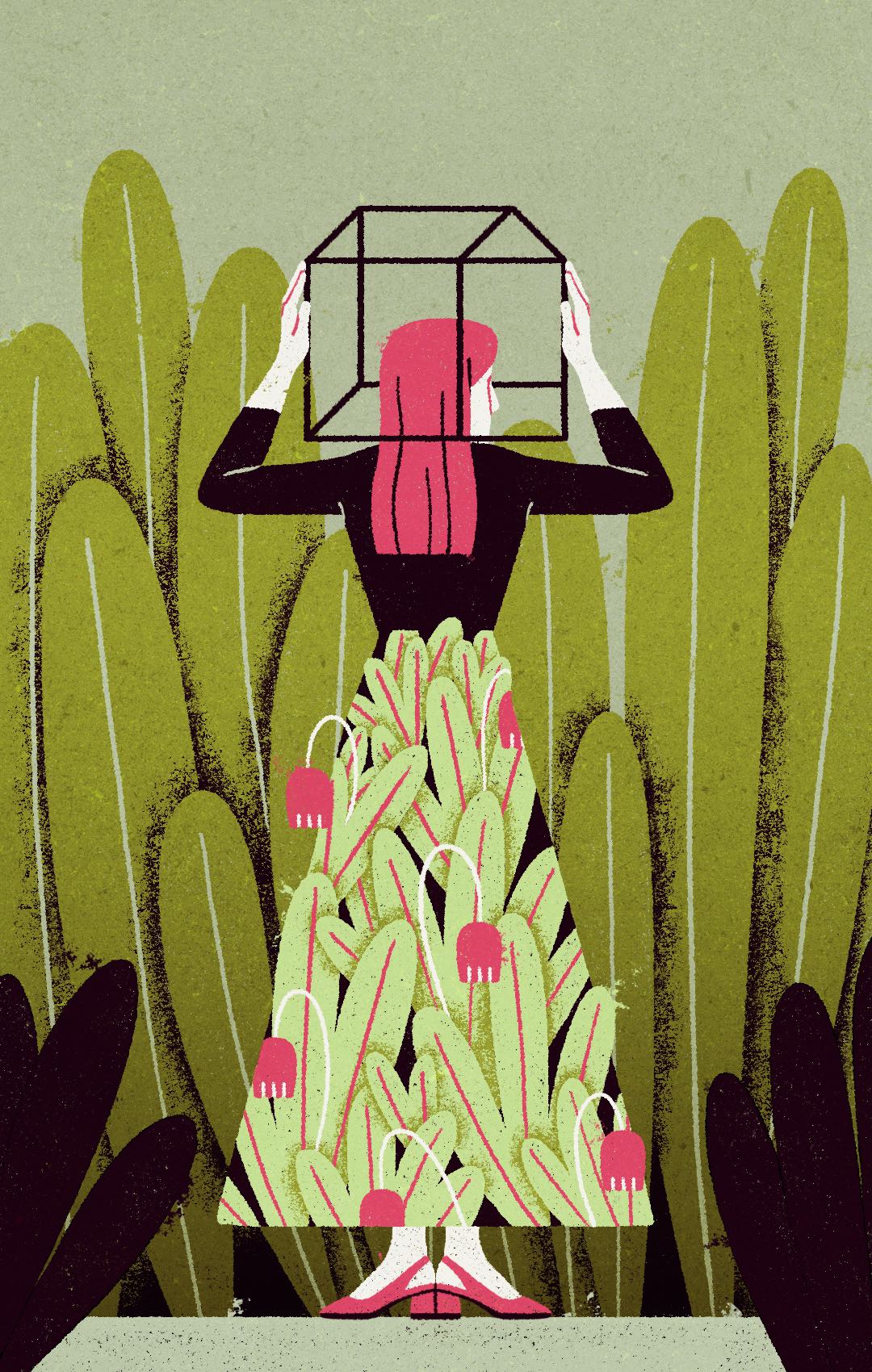 2. Tell us about your aesthetic.
I have a predilection for synthesis, so I prefer a clean style with wide solid colors. I love playing with shapes and subjects to create new underlying meanings. I also like to add textures in my drawings to give them a more organic / hand-drawn feeling, putting in some extra visual interest.
3. What is your favourite medium and why?
I prefer working with my pen tablet on Adobe Photoshop. I love experimenting with its functionalities, mixing brushes and textures. It also gives me the freedom to change things on the run if necessary: I find it very practical, especially for client work.
4. What is your artistic process like?
I usually follow the same process every time I have a project on my hands, both for client and personal work. After a bit of research, I start very traditionally, sketching ideas in little thumbnails with my pencil. As much as I love digital techniques, it always helps me free my mind drawing on a piece of paper instead of starting directly on a software. I think I need that specific feeling when I'm brainstorming. Once I'm satisfied with the idea and the message I want to send, I clean up the chosen drawing, scan it and pass it on my computer to start working on Photoshop. Here I re-draw it, adding colors and little finishes. I particularly enjoy the process of finding the right palette, the one that fits the work the most: often is the drawing itself that inspires me the perfect tints to convey an emotion or a situation.
5. Who and/or what inspires your work?
I always tend to watch back at Art History for inspiration and I definitely love René Magritte. Nature also has a big impact on me: I believe everything made by Mother Nature is perfect, from forms to colors. There's always something new to learn if you observe carefully.
6. What role does art play in your life? How does it change the way you view the world?
My mom always recalls this story in which, when I was no older than a baby, she gave me a pack of maybe five or six colored pencils - the big ones with printed animals on it - and from that moment I started drawing and never stopped. Growing up it was a way to escape reality, imagining worlds, hoping to take part in those great adventures. Now, creating something brings me peace: I can connect with my inner self, find balance and reach out to other people.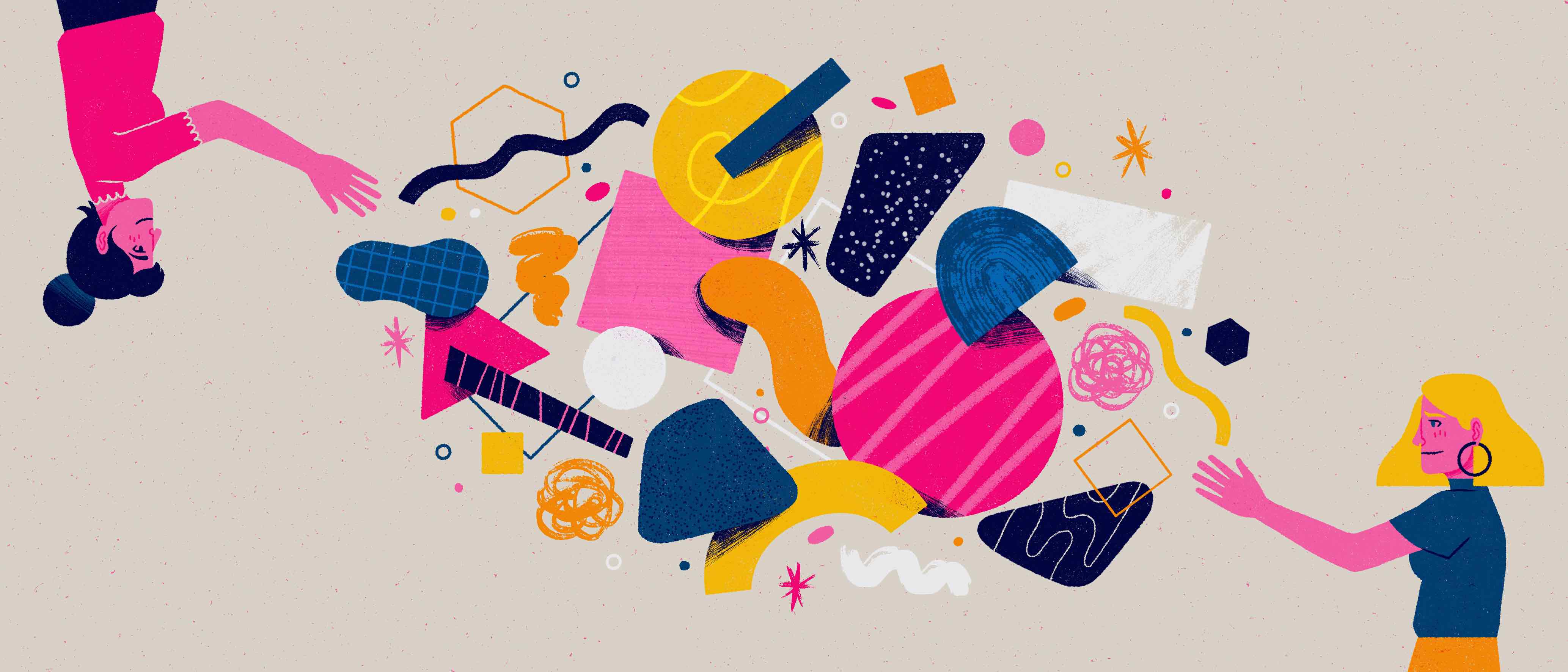 7. Where did you study?
I studied "Illustration and Animation" at IED – European Institute of Design in Rome.
8. Where do you see yourself in five years?
Hopefully I'd be dealing with new creative challenges, having the chance to work on different projects to refine my illustration style so that it can match my vision of the world.
9. What about in ten?
Getting the chance to travel around the world thanks to my work, participating in big projects, with luck also being involved in movies/series development. Hoping to inspire people with my art and being able, thanks to it, to bring awareness to the themes I care the most about, like equal civil and human rights.
10. What do you hope to achieve with your art?
I'd love to be able to make anyone who sees my art stop for a moment. Just a moment to maybe wander to another adventurous place, to reflect on a valuable matter, to relive a lost memory or to remember a distant loved one. To feel something unexpected in our chaotic routine, to find magic for a second and be wondered by it.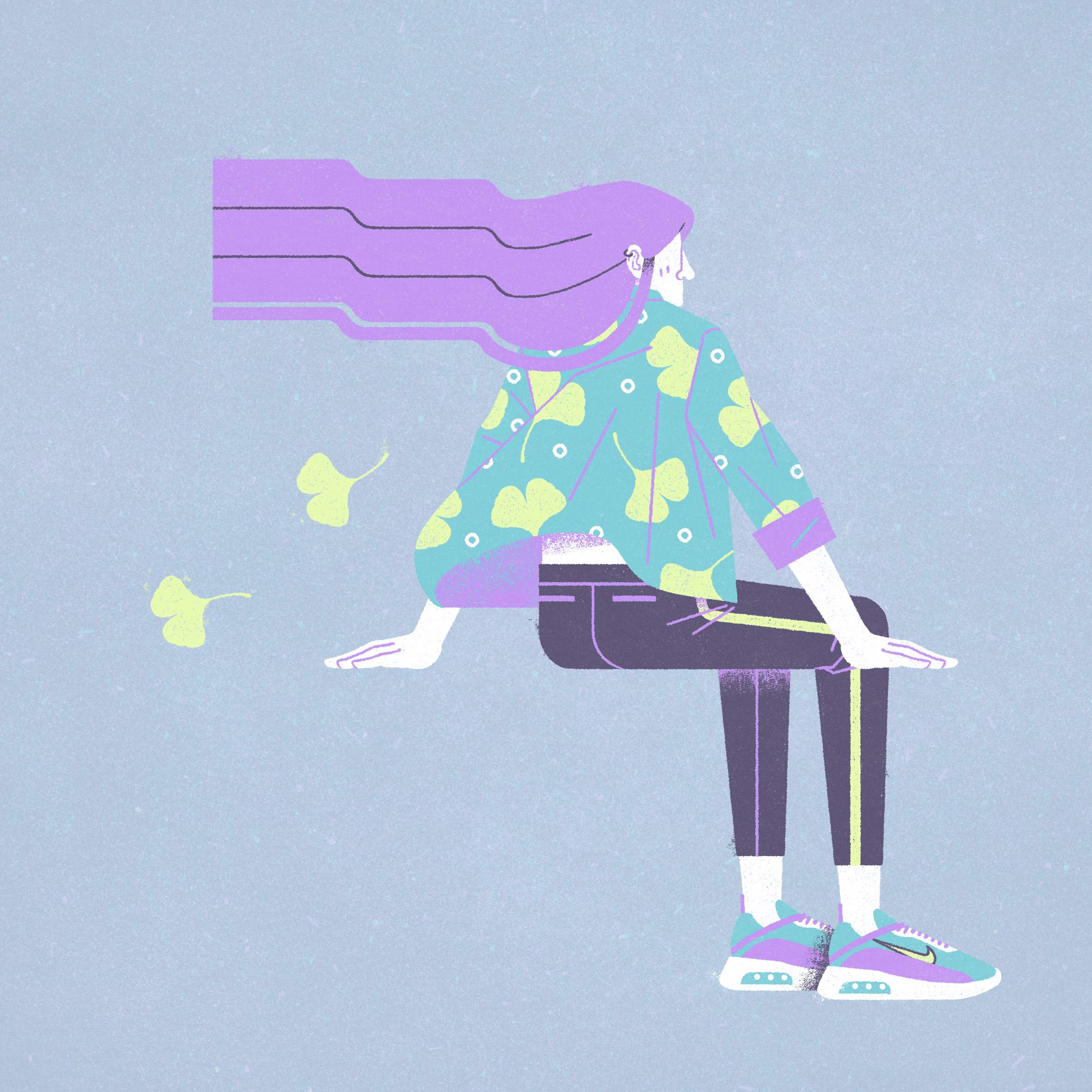 11. Now, tell us a little more about you as a person: what is your favourite food?
I actually love trying new food, I think it's a great way to explore other cultures. So, either if I'm away travelling or back in my hometown, I'm always up for something new. But, if I got to be honest, my Italian heritage will always have the upper hand, so I'd obviously say... pizza and carbonara.
12. Favourite book?
"Blindness" by José Saramago. Intense, brutal and compassionate, as only we humans can be.
13. Favourite genre of music?
Actually there isn't one in particular, I like the more disparate genres: from indie rock to classical and 70's pop rock. My weakness though are soundtracks from movies, series and games. Epic instrumental music helps me a lot when I need to concentrate on a new project: it lifts my spirits and gives me the right boost!
14. What are your hobbies?
Reading, watching movies and playing video games – yes, I'm that kind of nerd. But also taking care of my plants: I find it really soothing. I used to practice judo, I'd love to be able to go back on the tatami.
15. If you weren't an artist, what would you be?
Definitely an archeologist, discovering ancient mysteries. That'd be so cool!