Instagram:
@crispegram
Twitter:
@cr1spe
Behance:
www.behance.net/crispe
Dribbble:
www.dribbble.com/crispe
Website:
www.crispe.net
1. What's your story? Where are you from?
Hi! I'm an illustrator and animator based in Sydney, Australia. I grew up an hour south of Sydney in a coastal town called Wollongong, but when most people were at the beach I was at home drawing, playing guitar or video games. I went to university down there to study Graphic Design in New Media back in 2000. I mostly taught myself illustration and animation and moved to London for a few years around 2010 but soon moved back to Sydney to focus on freelancing fulltime. I've got a patient wife and a lazy French bulldog named Louie.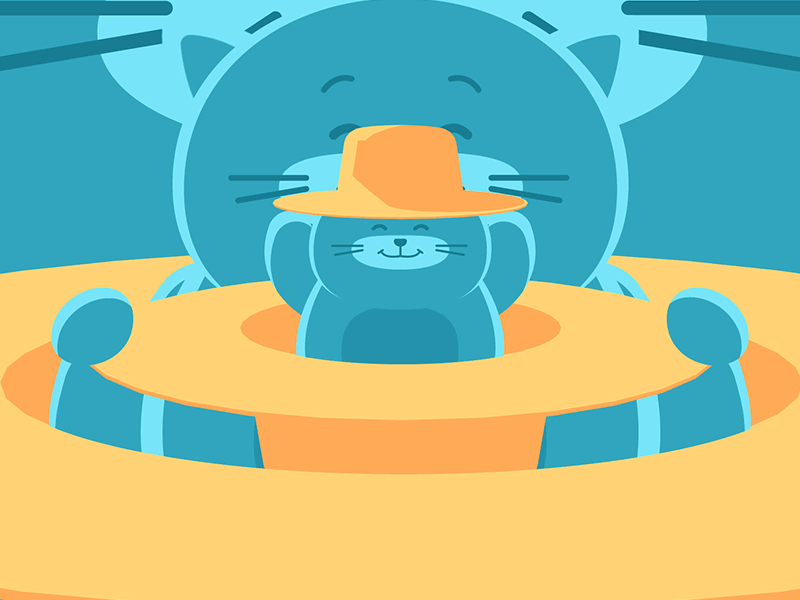 2. Tell us about your aesthetic.
My work has a vector look with limited flat colour palettes and simplified shape. I tend to avoid using linework purely because animating with only shapes is generally faster.
3. What is your favourite medium and why?
I love working in short format animation such as animated gifs and loops. I spent most of my animation career doing long format work, eg animated explainer type videos, but in the past 2 years, a lot of the work I've been doing are little 3-6 second loops for social media use. I have a real short attention span and I love to work fast, so the animated gif is the perfect medium for me. It's really speedy and rewarding to come up with a quirky little idea and have it visualised and published within a day or 2.
4. What is your artistic process like?
I tend to go, sit away from my desk with my iPad Pro and note down lots of one line ideas or gags. I then take a few of them through to create really basic roughs in Procreate. I'm not much of a drawer, so these are 5-10 min sketches for layout purposes. From there I do all the static artwork in Adobe Illustrator. I like to work in vector formats because it gives me a lot more control over the individual elements and path properties when it comes time to animate. Getting into Illustrator as early as possible suits my lacklustre drawing skills, as I draw everything with bezier curvers and primitive shapes. I then take the vector artwork into Adobe After Effects, break it all down and start animating. Occasionally I'll use Cinema 4D to work on 3D elements to add into my scenes, but I usually render these out as flat/cel shading so it fits in with my 2D work.
5. Who and/or what inspires your work?
I grew up on old cartoons, Mad magazines, Asterix comics and the short comic strips at the back of the Sunday papers. As I got older I read a lot of webcomics like The Perry Bible Fellowship, White Ninja and Cyanide and Happiness. Character design is my favourite aspect of illustration these days, so I really love character concept art in video games. My most regular source of inspiration comes from the talented community on Dribbble and Behance.
6. What role does art play in your life? How does it change the way you view the world?
I think art is a great distraction for me, particularly in these Trump times. It's easy to get swallowed up in the depressing news cycle, it is anxiety-inducing. I went through and culled a lot of the negative accounts that I follow on social media and filled it with other illustrators and animators. Every day I am overwhelmed by the work other people are producing and it's particularly interesting seeing the political reactionary art.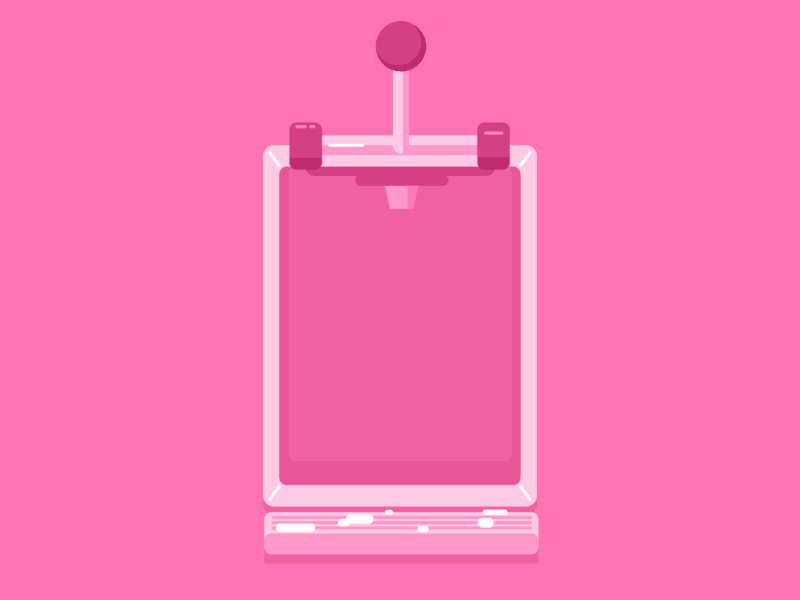 7. Where did you study?
I studied in my hometown at the University of Wollongong, with a Bachelor's Degree in Graphic Design and New Media.
8. Where do you see yourself in five years?
I'd still like to be working for myself and working from my home office, but I'd love to be making money off non-client work. Taking on more creative direction work and outsourcing the laborious bits to talented animators would be great. I'd like to do some sort of regular webcomic that relies more on writing than the visual art aspect.
9. What about in ten?
I'd like to be at the point where a large portion of my business is creative directing others and freeing up more of my time to do self-initiated projects. I'm still not quite sure how to make non-client work a source of reliable income, but ideally, as I get older I'd like to be dealing less with the crazy deadlines that come with client work. I still think I'll be primarily working for myself, I don't see myself going back to agency work but you never know what can happen from one year to the next.
10. What do you hope to achieve with your art?
I don't think my work is really art for artists. There is no real deep meaning to anything I create, I just like using odd, quirky, dark humour to create quick slices of life that people can get a kick out of without having to think too much about it. All I really want to do is make people smile for a few seconds when they're scrolling through their social feeds. Apparently, my little nephew and niece really laugh at my work, so that's a nice bonus!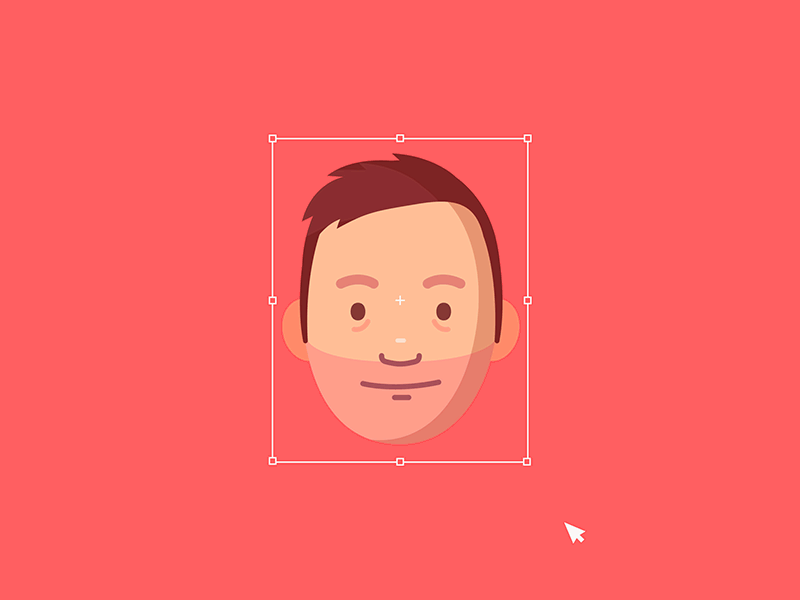 11. Now, tell us a little more about you as a person: what is your favourite food?
I'm going to have to pick a cuisine, and that would be Japanese food. I love too much of it to isolate one type in particular. I went to Japan a few years ago and was in food heaven. Not only was it delicious, but I've never felt better in my life. Sushi, udon, ramen, yakitori - the Japanese really know how to eat!
12. Favourite book?
The Hobbit - JRR Tolkien. I had an illustrated copy as a kid, with these big full-page colour paintings. It's a simple story but it moves at a dizzying pace and introduces so many great characters and environments that I think it still works when reading it as an adult. It definitely leads me into a love of all things fantasy.
13. Favourite genre of music?
I like everything, but rock, metal and punk are on rotation most frequently.
14. What are your hobbies?
I'm a pretty boring homebody. I've been obsessed with video games since I was a little kid and I waste too much time playing them now. I also read a lot of fantasy and sci-fi fiction in between playing with my dog. I love ten pin bowling but I can rarely get anyone to do that with me!
15. If you weren't an artist, what would you be?
A game developer (but I'm probably not smart enough).