Instagram:
@cristian_mgarcia
Website:
www.cristianmg.com
1. What's your story? Where are you from?
I'm Cristian Malagón Garcia. I'm from Barcelona, Spain. I studied graphic design and then I started to work in design studios. After spending some years working in advertising agencies as an Art Director I started freelancing. Now I'm focused on 3D illustration.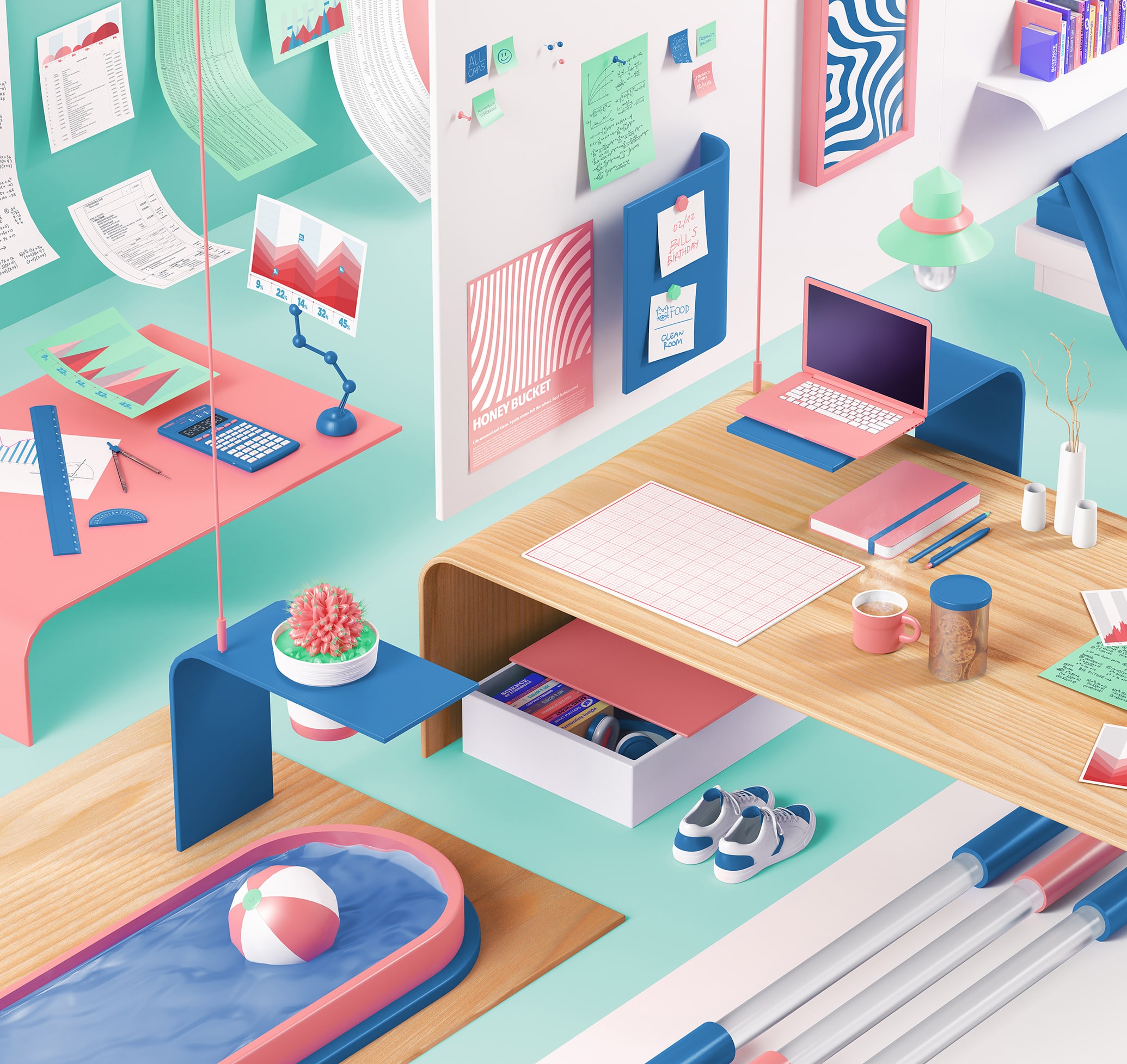 2. Tell us about your aesthetic.
I don' have any specific aesthetic. I love to work with colors, surrealist and pop illustrations but It depends on my mood or project demands. I like to create colorful surrealistic scenes but also interiorism look alike scenes. More sophisticated with realistic lightning.
3. What is your favourite medium and why?
Actually my favourite medium is Digital, like social media illustrations or digital publications. I love to work in RGB to push up colors or textures to the limit. I never forget press because is the one that allow me to pay the bills.
4. What is your artistic process like?
I start looking out for some references of any kind and then I make a rough. I structure the references in: materials, structure and visual style. Then I start to build a composition and later I make some test scenes with lights and materials.
5. Who and/or what inspires your work?
There are many things that inspires me. Art, Graphic Design, Typography or interiorism are a few of them. From useless things like 80's retro packaging to actual designers or illustrators.
6. What role does art play in your life? How does it change the way you view the world?
I really enjoy doing any kinds of graphics. I'm always analyzing shapes, colors or compositions in any kind of medium. Since I was a child I've always been attracted to all kind of illustrations or graphics.Video game packaging and his illustrations, promo merchandising from the 80's, animated tv series like he-man or teenage mutant ninja turtles…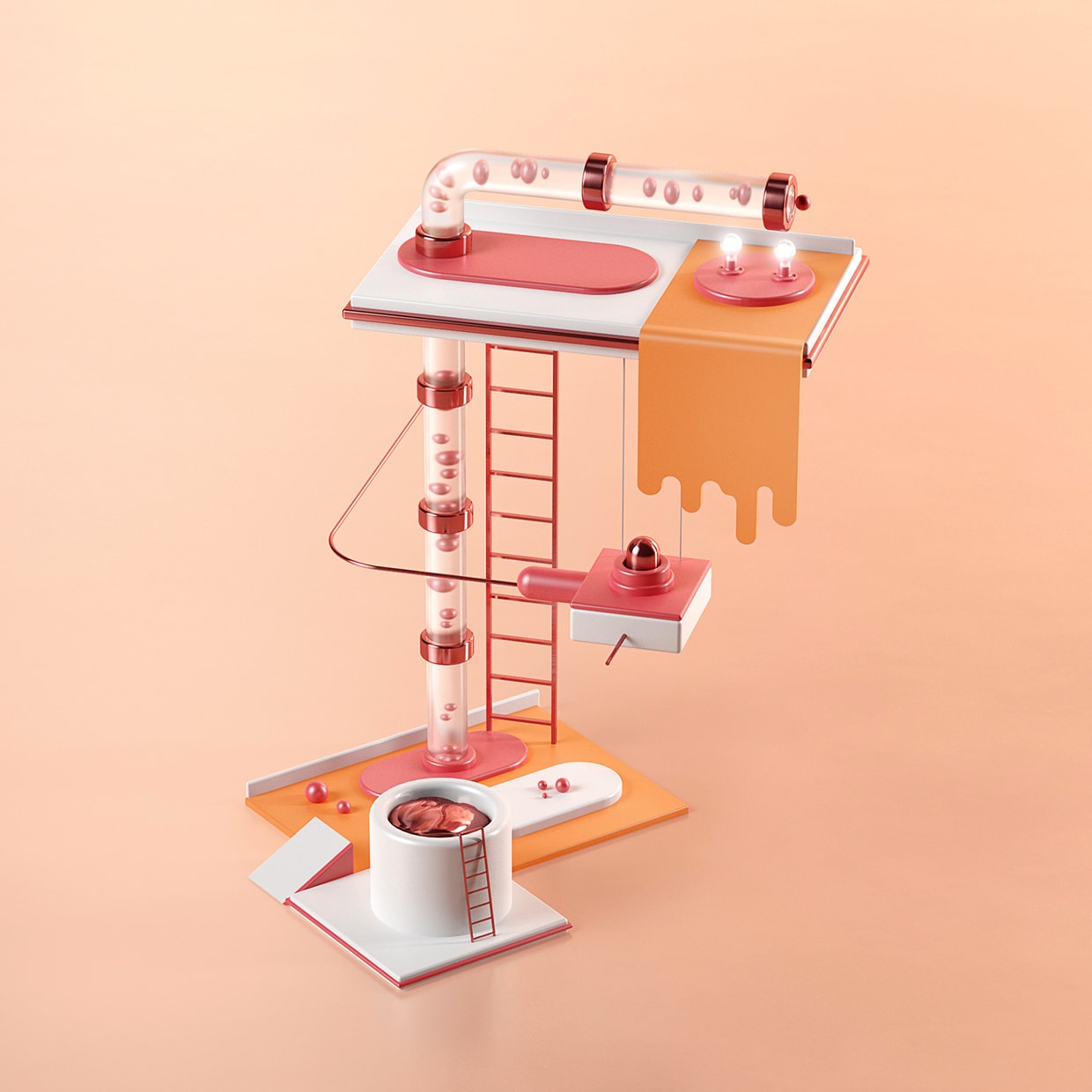 7. Where did you study?
Editorial design and Advertising graphics here in Barcelona.
8. Where do you see yourself in five years? Working in an agency?
What I'm doing now because It's really new for me. I enjoy freelancing doing illustrations or graphics.
9. What about in ten?
Maybe working in a creative studio with good people doing rad things.
10. What do you hope to achieve with your art?
Enjoying that and making people enjoying it too.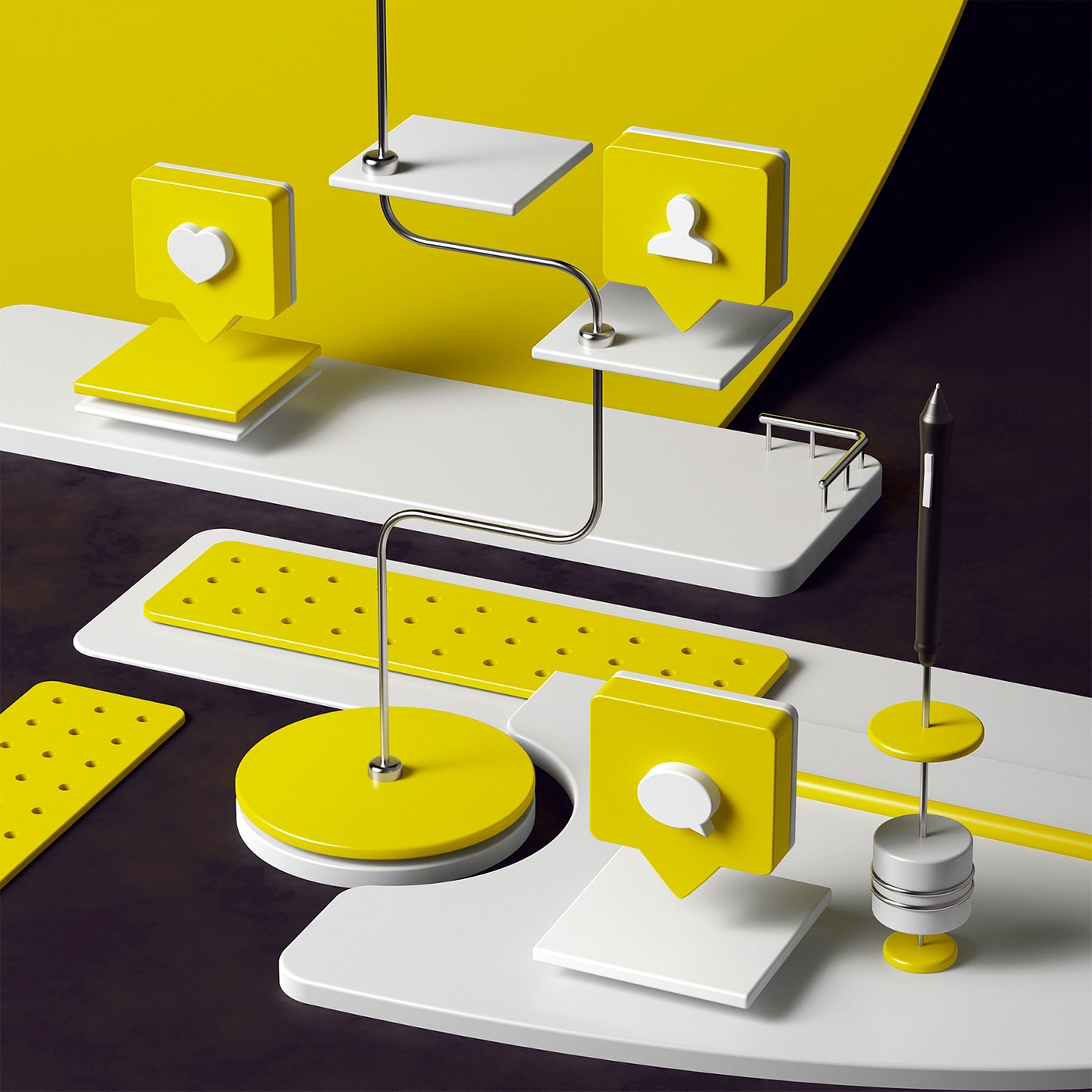 11. Now, tell us a little more about you as a person: what is your favourite food?
I love potatoes. Any kind of recipe.
12. Favourite book?
There are a few but when I think about books it always come to me the first book that made me immerse in a surrealist and amazing world. Journey to the center of the Earth of Jules Verne.
13. Favourite genre of music?
I love any kind of music, analog or digital. I'm a melomaniac. Electronic, Darkwave, progressive rock, psychedelic rock, old school rap, death metal… I appreciate all kind of music if the band or album is good.
14. What are your hobbies?
Cooking, listen and collect music, play and collect retro gaming systems. View cats videos and play with my cat Bill.
15. If you weren't an artist, what would you be?
Maybe chef but when I was a child I've always thought I'll be a Biogenetic Engineer or Zoologist.