Instagram:
@cristinatrapaneseillustration
Redbubble:
www.redbubble.com/people/cristrapanese
Blog:
cristinatrapanese.blogspot.it
Website:
www.cristinatrapanese.com
1. What's your story? Where are you from?
I'm an Italian illustrator based in Naples. I remember that I've always drawn, looking for my way, starting from the oil painting until the engraving, finding my way of expression through illustration. I found myself into the mixed techniques, creative storytelling and the perfect match between story and image.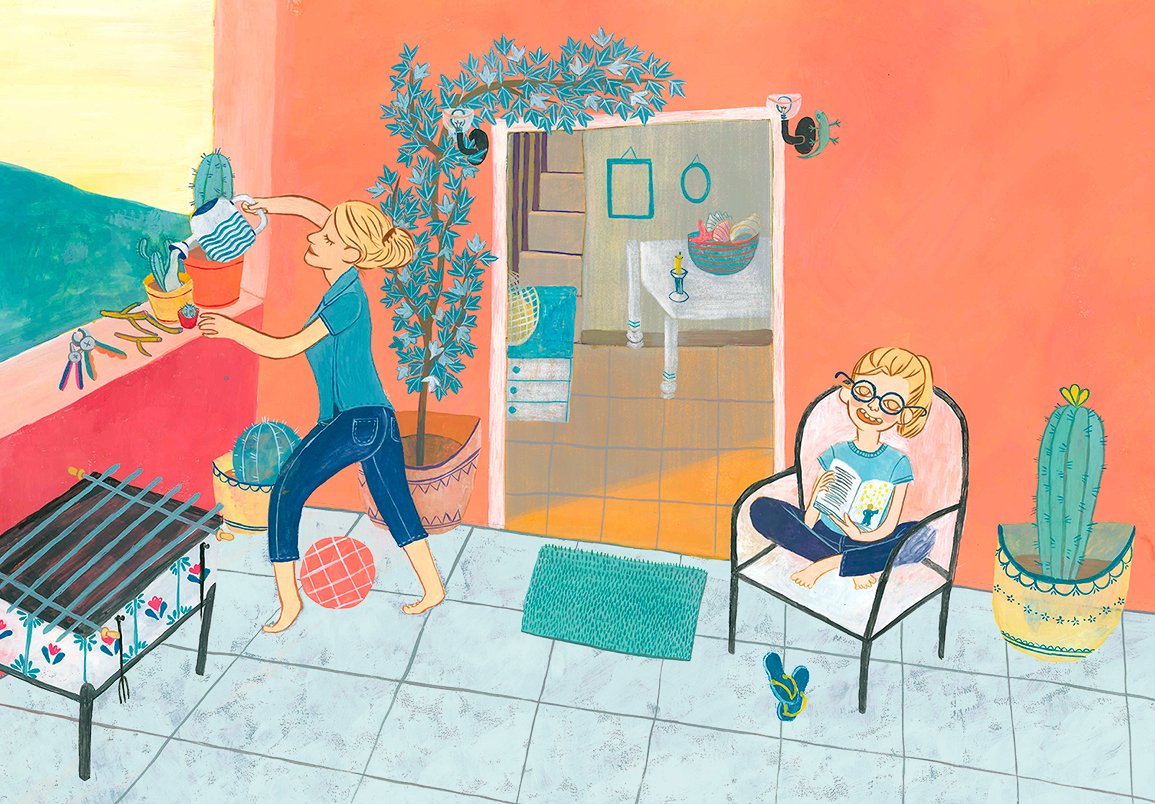 2. Tell us about your aesthetic.
This is such a hard question because I think that everyone in this domain is constantly searching for his own identity never getting enough. As far as I'm concerned I know that I can't stop experimenting, trying new ways of expression.
3. What is your favourite medium and why?
As I've already said I like mixing techniques and I prefer doing it in traditional. But I think that the medium should be functional compared at what you want to express.
4. What is your artistic process like?
It's experimental. I start from an idea or a sketch and never end in something I've expected. During every artistic process, I discover something new about myself. For me, it's important not to stop the work at the first step but trying to research carefully. I educated myself to this due to the continuous dissatisfaction. Also, I need to small breaks to look around and enrich myself of surroundings, then translate it into my best expression.
5. Who and/or what inspires your work?
Oh well, to be honest, big name like Beatrice Alemagna, Leo Lionni, Isabelle Arsenault, John Klassen and so on made mi closer to this domain, but now I look everyone and everywhere, I 've learned that the most you look around you the most you get closer to your identity. I think that you should distinguish two moments, at first you look around and learn the most you can, but then It's really important to let yourself the right time to metabolise it before working and do something of your own.
6. What role does art play in your life? How does it change the way you view the world?
The art plays the main role, obviously. Art changes everything and still does. When I was younger many people said to me that art is not a job and I had to decide what to do with my life one day, finally I got the answer I was missing, It's the illustration that made something of me today.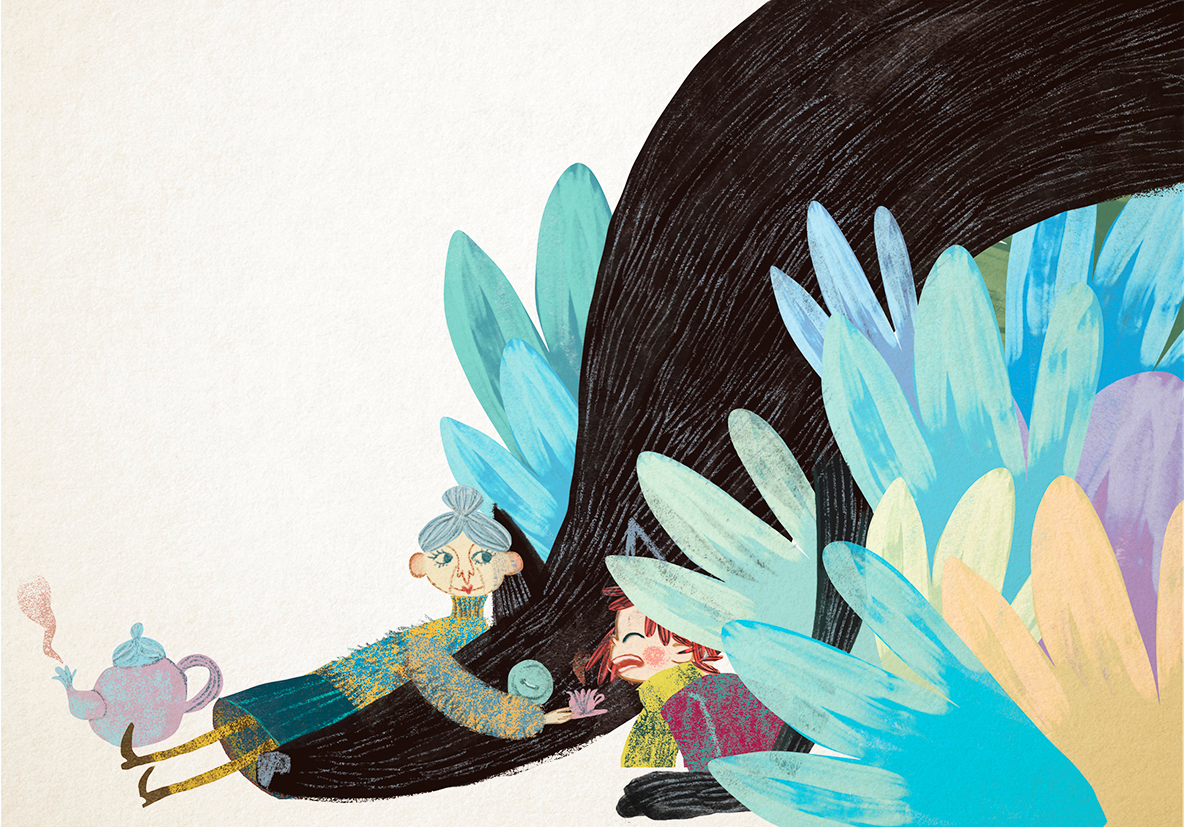 7. Where did you study?
I studied at the Arts Academy of Naples and at the same time at the Italian School of Comix in Naples.
8. Where do you see yourself in five years? Working in an agency?
I really don't know, I hope for an exciting circumstance, that is for me the best condition to work.
9. What about in ten?
I'm really a bad soothsayer.
10. What do you hope to achieve with your art?
I hope to get in touch with the little girl who is still in me and reach out to young readers through my work.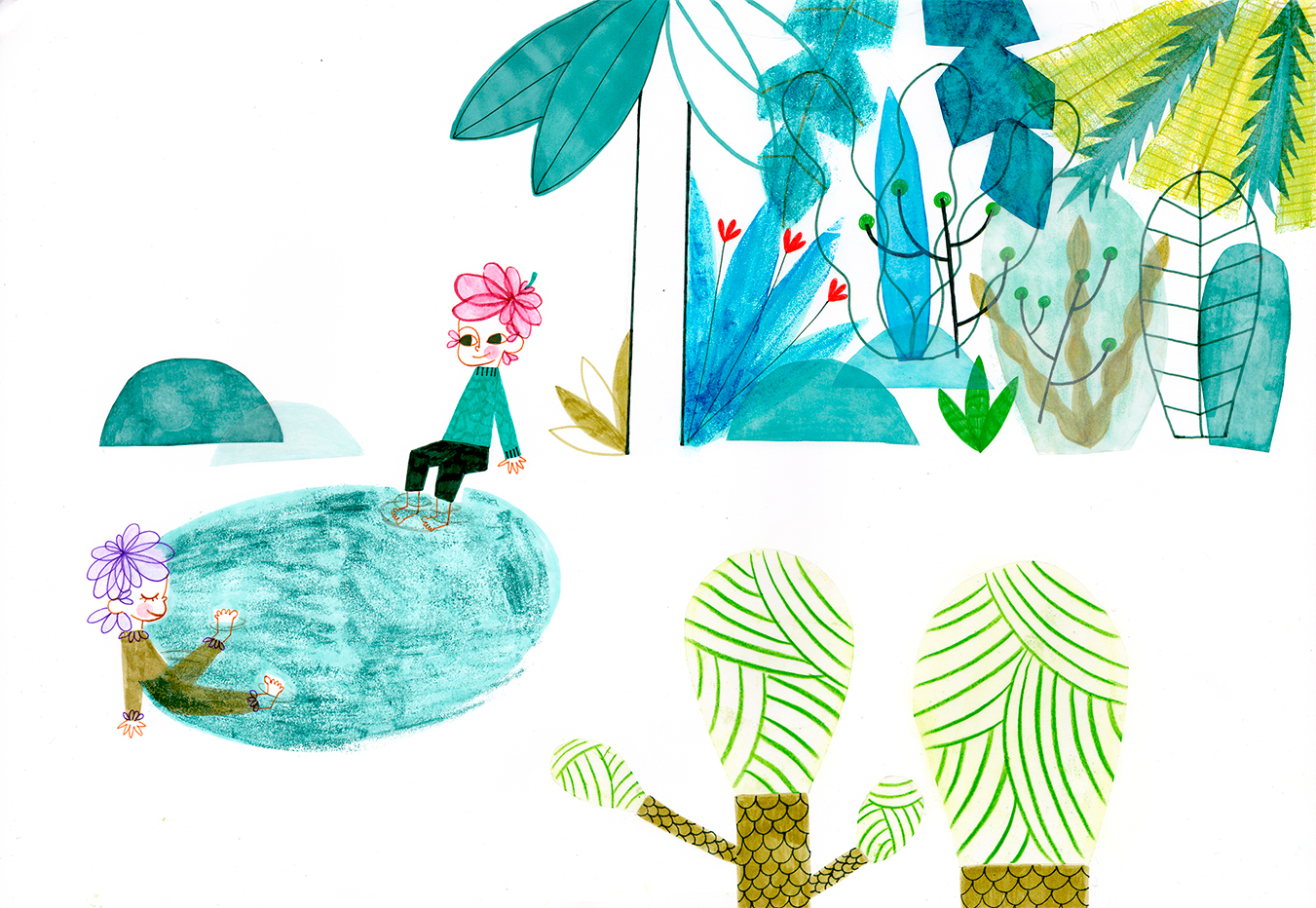 11. Now, tell us a little more about you as a person: what is your favourite food?
I don't have one. Everyone who knows me can confirm that I swallow everything is edible. For sure I prefer salty foods.
12. Favourite book?
I've so many... I like to read book for children but also non-fiction books. Right now the one that impressed me the most is "¿Dónde está Tomás?" by ekaré, written by Michaela Chirif, illustrated by Leire Salaberria.
13. Favourite genre of music?
My favourite genre is the Italian one, despite many people thinks we 've got good music, from old songwriters (like Gaber, De Andrè..) to contemporary (like Baustelle).
14. What are your hobbies?
I like to spend my free times like a child, watching animation films ( I don't think there exists one I've not watched yet, and it's difficult to find something new, so I'm always up to date and look forward to the new releases) and playing games.
15. If you weren't an artist, what would you be?
Congratulations, you put two or three questions in this interview that really put me in trouble. Even if I don't know if I would be able I would have liked to do the Art Director or maybe the voice actress.