Instagram:
@crl_mrx
Website: www.carlogiambarresi.com
1. What's your story? Where are you from?
I'm from Sardinia, a beautiful island in the middle of mediterranean sea, after living and travelling abroad for several years now I'm back in my homeland. So far so good.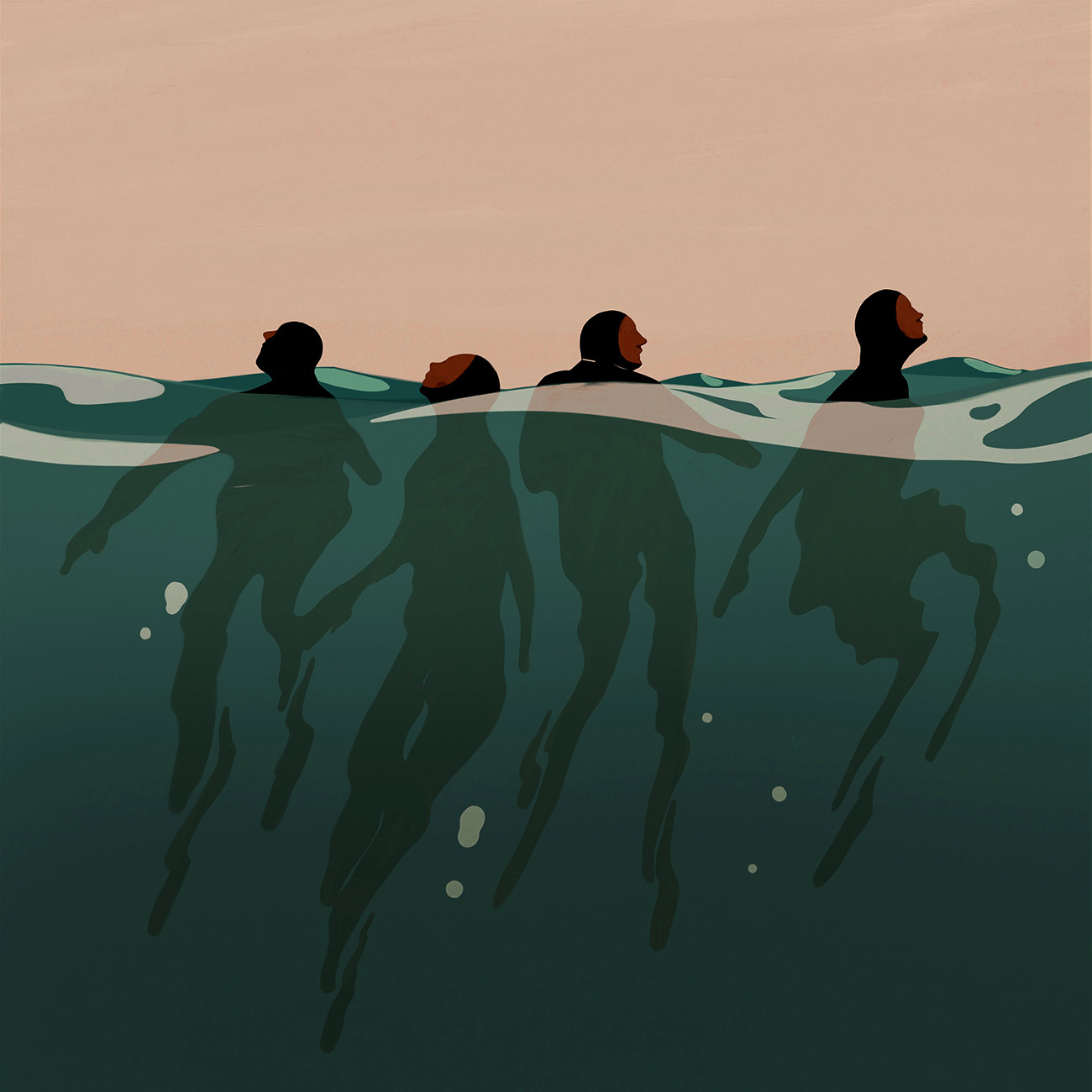 2. Tell us about your aesthetic.
My illustrations are mostly conceptuals so I prefer a simple and concise approach that allows giving a great impact and importance to the subject using just a few graphic elements. My aesthetic is also in constant evolution and I think this is very important, I try to canalize all my new influences and experiences in my personal view and I try every day to get better.
3. What is your favourite medium and why?
I like pencils and pens but I also draw a lot with digital software, right now most of my production are made with an Ipad Pro on Procreate. Digital is so fast and allows corrections, although I love the feeling of the paper and the traditional media so I always apply some organic painted textures. Depending on the subject, the approach or the result I'm looking for I may choose a different medium.
4. What is your artistic process like?
I think a lot, then I draw. For editorial commissions is like 80% vs 20%. For personal stuff, it is more about sketching randomly and coming up with nice concepts in total freedom. I like this process because you can get cool ideas for saying something that wasn't actually planned.
5. Who and/or what inspires your work?
EVERYTHING inspires me.
6. What role does art play in your life? How does it change the way you view the world?
I'm not sure about this, I love to enjoy many forms of art, visual art, music, photography, I also like to create stuff but often the process isn't actually a real pleasure. It can be the result of a painful and stressful routine until it's done, although I feel a sort of urgent need to do it and in the end, you feel some satisfaction and want to start again.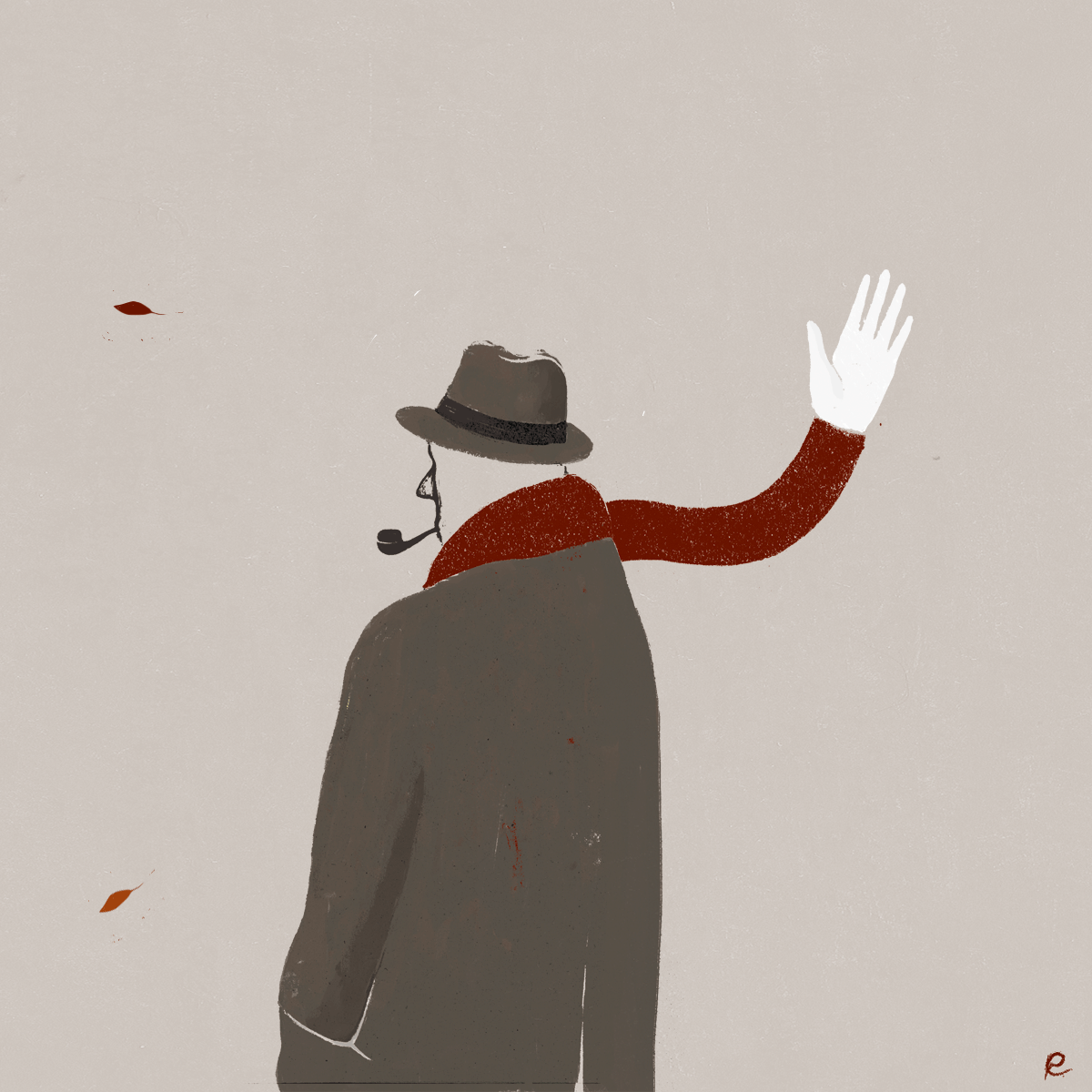 7. Where did you study?
I got a scientific high school diploma in Italy and only several years later I've attended an illustration workshop at the Escola Massana in Barcelona.
8. Where do you see yourself in five years?
No idea. This is the kind of question I got after submitting applications for jobs I would never want to do.
9. What about in ten?
Same as above.
10. What do you hope to achieve with your art?
I'm not sure but I love it when people come to me with their own explanation of an illustration and I find their reading completely different than mine but also very appropriate. My personal work has many reading levels and depending on the knowledge of the readers it can communicate different things. I love the quote of Degas who said: "Art is not what you see but what you make others see".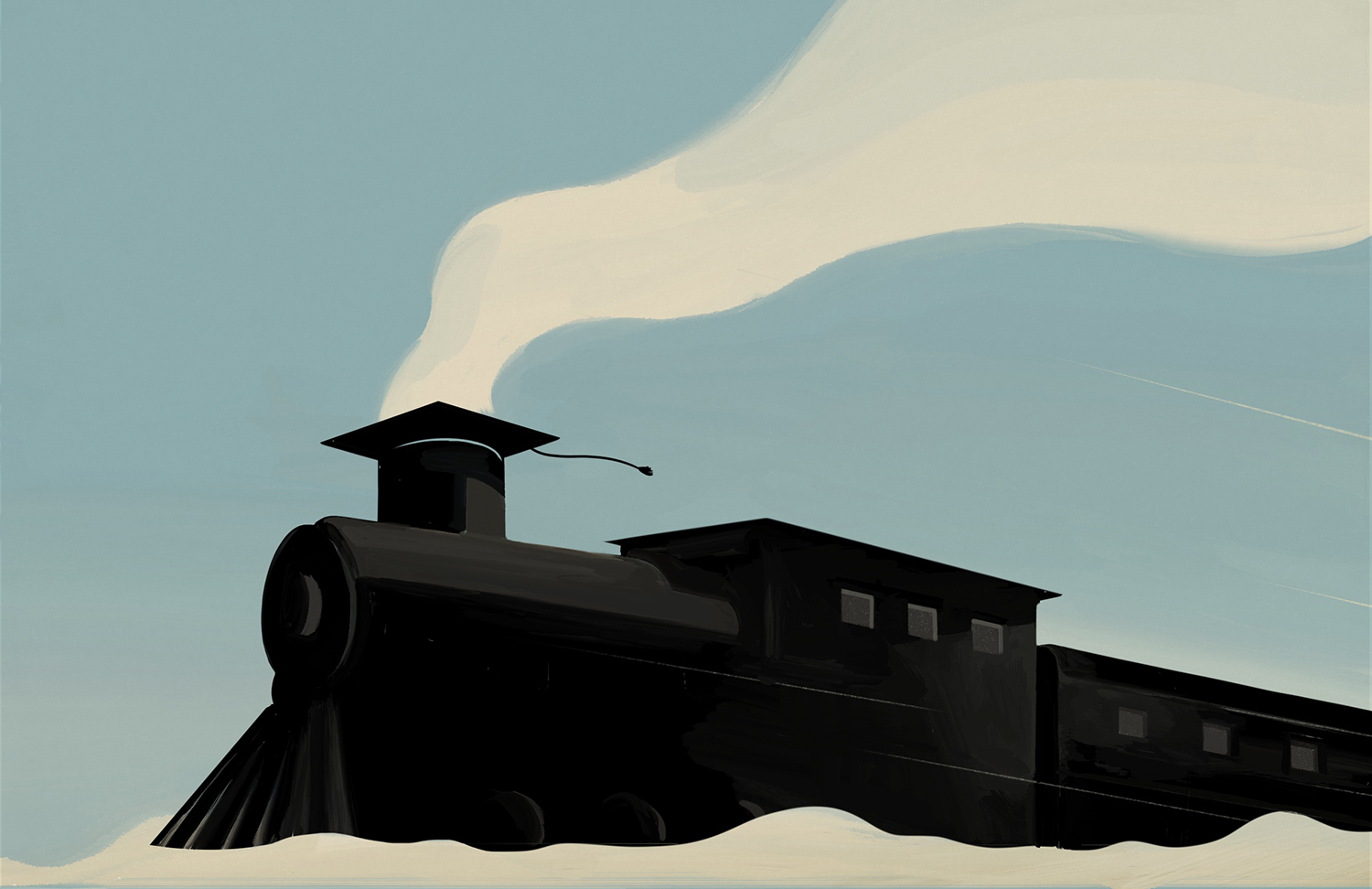 11. Now, tell us a little more about you as a person: what is your favourite food?
It's really hard for me to list favourite things. Never been able to answer this kind of question. Today my favourite food can be a bowl of fried rice, tomorrow a grilled fish. I do love food and cooking, Mediterranean cuisine is what I know the best but when travelling I'm always open to try and discover new recipes.
12. Favourite book?
Same as above. I can't list one. Please don't ask about movies! Even worse.
13. Favourite genre of music?
Same as above, I love many kinds of music, I also play the guitar and I love to make some music by myself mixing acoustic and electronic instruments as synths or computers. Used to play in some bands too as a drummer!
14. What are your hobbies?
Oh well, I love all things mentioned before... I also love vintage cars, I like spotting them on the streets and taking pictures. I own a vintage car and a campervan. I really enjoy traveling around with them in my spare time.
15. If you weren't an artist, what would you be?
Well, sometimes I think about giving up all this and become a manual laborer, seriously.