Instagram:
@crystal_knight_
1. What's your story? Where are you from?
Hi my name is Crystal and I grew up in a really small town called Taggerty. I lived on a huge property with my family, our driveway was a kilometre long and my brothers and I would ride our bikes for four kilometres to buy an icy pole from a milk bar. I now live in Melbourne, I no longer ride bikes but I still really like Icy poles.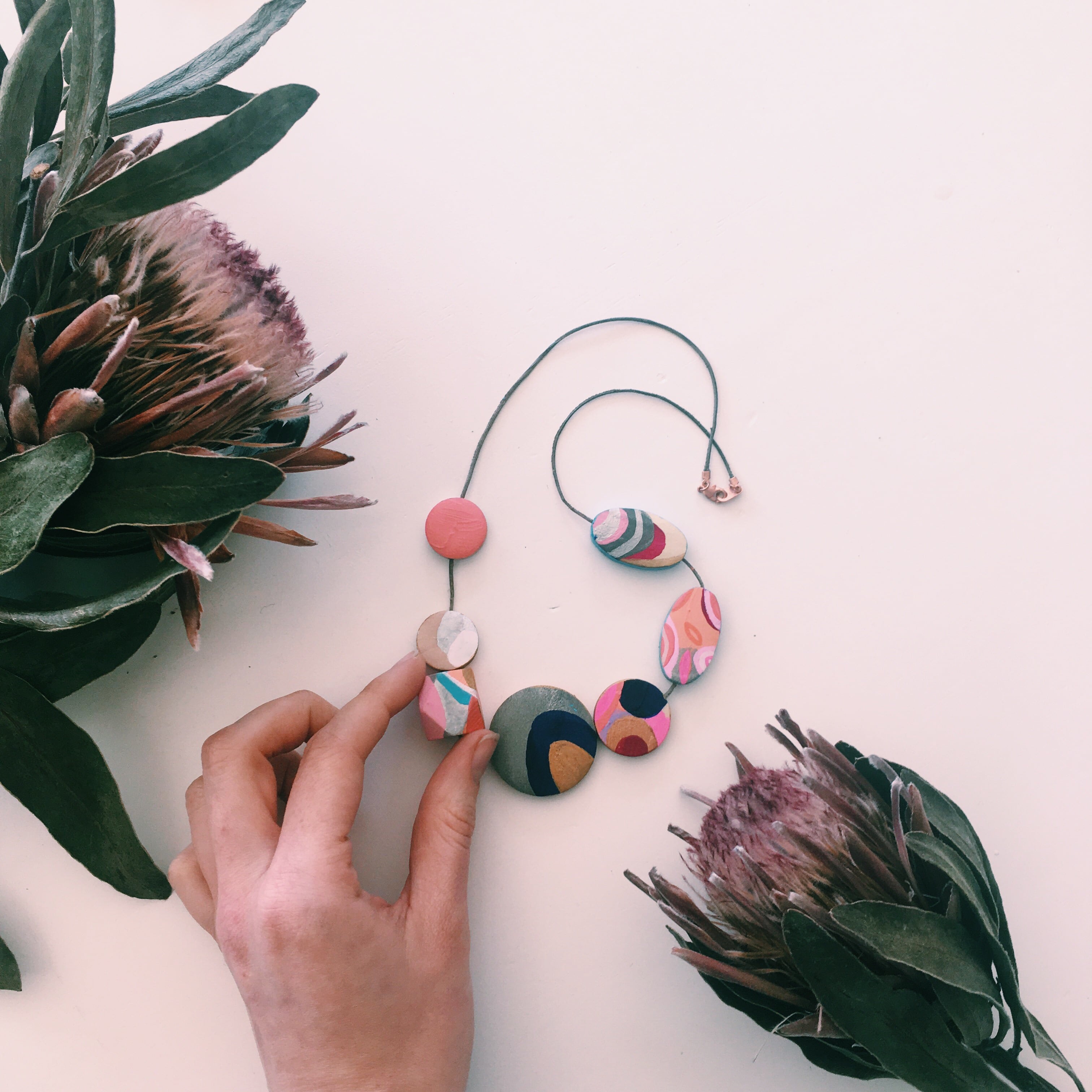 2.Tell us about your aesthetic.
Colourful, Playful, Fun and Textured. I don't try and follow trends, I just make whatever I want to.
3. What is your favourite medium and why?
I love acrylic paint, it is vibrant, easy to use and beautiful when mixed with water.
4. What is your artistic process like?
I work very intuitively, I welcome Mess. I have a quote pinned on my wall which perfectly describes me and my feelings towards my art practice, "I kind of enjoy not being fully accountable for my influences. You choose some things and some things choose you."
5. Who and/or what inspires your work?
Things that I am inspired by include, art supplies, opp shopping, meeting new people, hearing new stories, Instagram and my super stylish grandma Beverly. I love going to galleries reading about art and watching films, some of my favourites include, Iris, Lost In Translation, Me Earl and the Dying Girl, Francis Ha and Moonrise Kingdom. My favourite artists are Yayoi Kusama and John Baldessari (google and watch a brief history of John Baldesari)
6. What role does art play in your life? How does it change the way you view the world?
I work for an art supplies company and in my spare time go to art galleries and make art – Art is my life.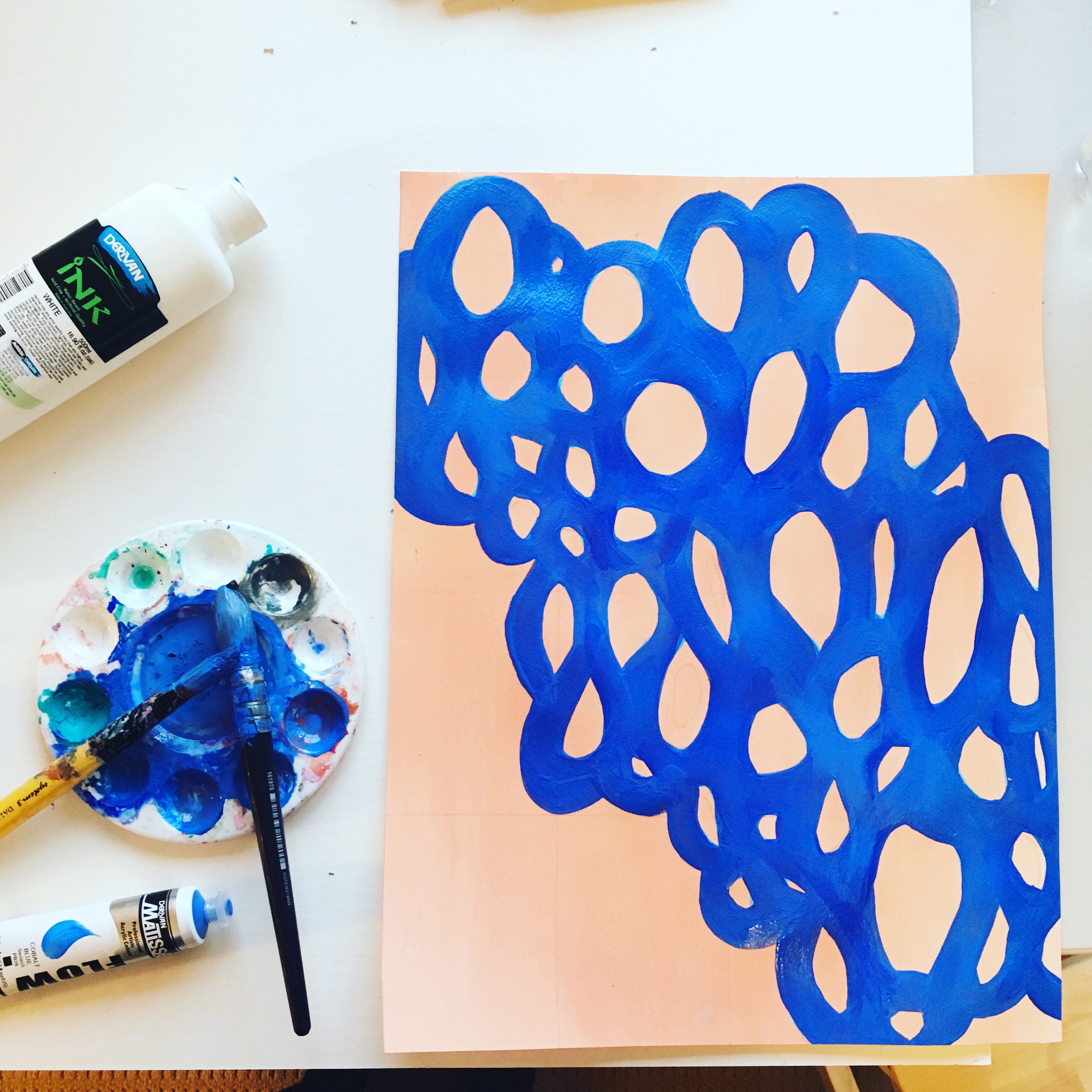 7. Where did you study?
I studied at Monash University, the highlight of my studies was studying abroad at their Italian campus in Prato. Although I think that studying Fine art broadened my understanding of what art is, I also look back to it and think that the fun was really taken away from making art, it was far too serious.
8. Where do you see yourself in five years? Working in an agency?
I don't know where I'm going, but I know that I am on my way.
9. What about in ten?
Ten years, wow, I will be 36 and probably married with a couple of kids, probably twins (twins run in my family) they will have their own viral Instagram page which will feature their cute yet stylish outfits. Oh and we will have a dog and a veggie patch. Joking, I have no Idea where I will be!
10. What do you hope to achieve with your art?
I'm not really sure is the honest answer. I will be happy if I can continue to live creatively and enjoy little creative acts such as making a card for a friend's birthday or decorating my house with flowers that I stole from our neighbour's garden.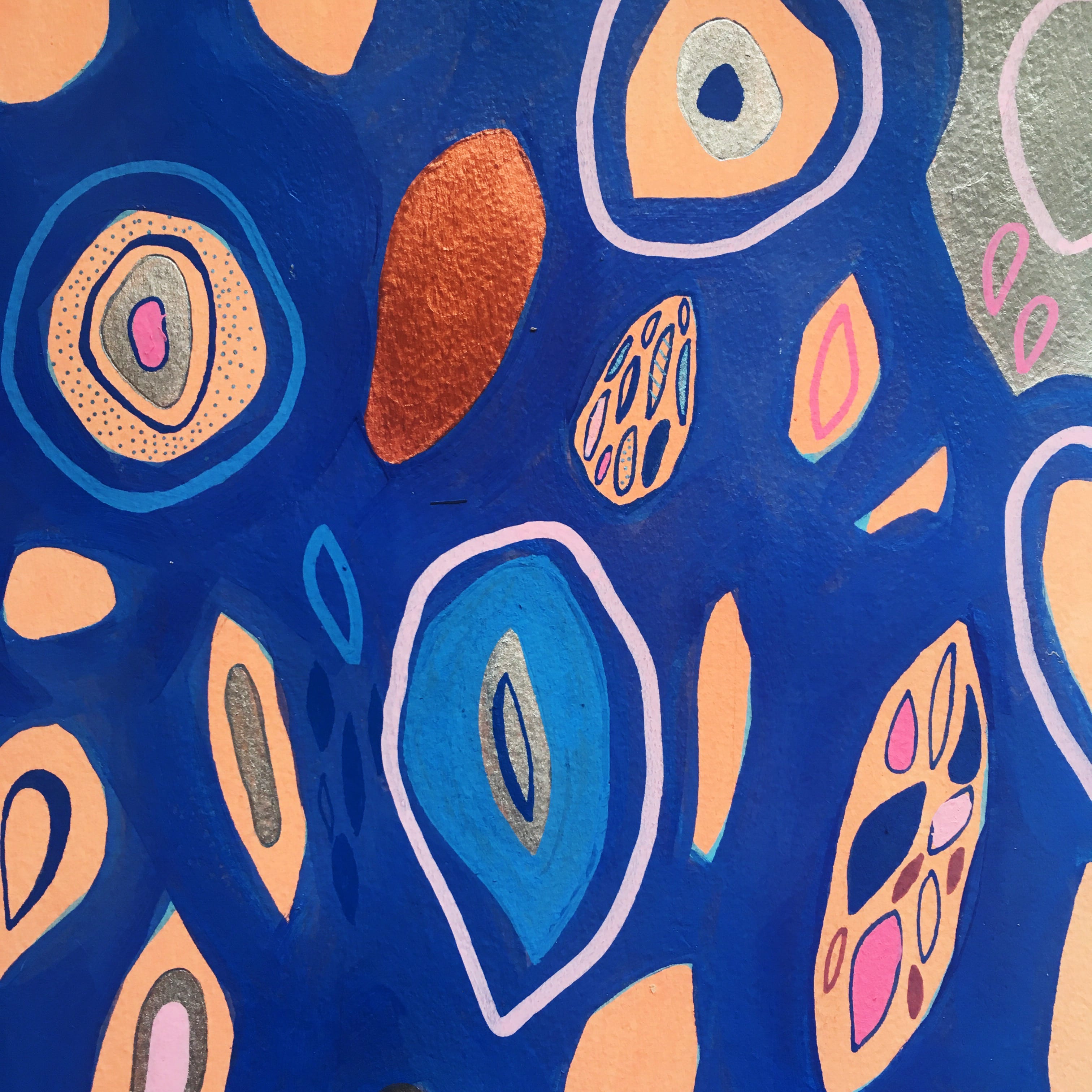 11. Now, tell us a little more about you as a person: what is your favourite food?
Nacho's.
12. Favourite book?
Florence Broadhurst Her Secret & Extraordinary Lives.
13. Favourite genre of music?
Soul and blues, I love listening to Otis Redding. I get most of my music from an online record store called Capricorn Records.
14. What are your hobbies?
Painting, drawing, making jewellery, opp shopping, picking flowers, going to the movies and gigs, swimming in the ocean and eating great food.
15. If you weren't an artist, what would you be?
A Kindergarten teacher or a Graphic Designer.