Instagram:
@curtmerlo
Etsy:
etsy.com/shop/curtmerlo
Website:
www.curtmerlo.com
1. What's your story? Where are you from?
I am from central California in the United States. I grew up drawing and reading comics like any other kid but I just never stopped. I studied Fine Art at the University Of California Irvine and did graphic design at a media company after College. After the recession of 2008, I lost my job and decided to get into illustration and was particularly interested in editorial illustration. It took me a couple of years to build clients but now I have been doing that for 8 years. In 2013 I made my first book and have made a new book every other year since then.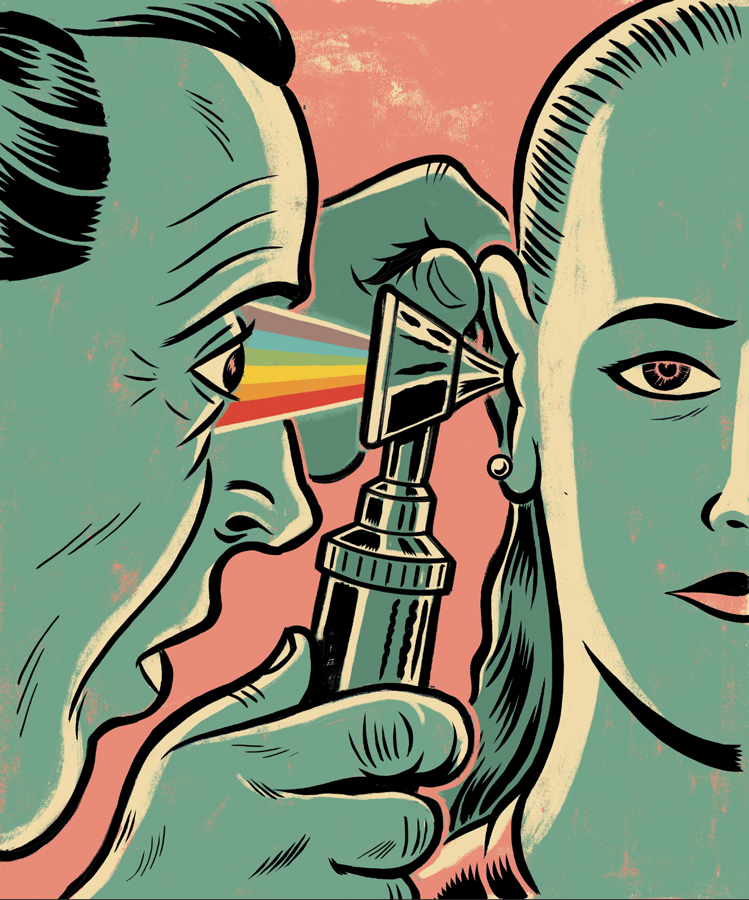 2. Tell us about your aesthetic.
My aesthetic is always changing and building on itself but I would say the through-line between all of my work is that is has a vintage quality to it. I love anything vintage and find a lot to learn from older styles. Especially illustrators and comic creators who weren't considered a true artist because their work was commercial or lowbrow. I love the unpretentious nature of their work.
3. What is your favourite medium and why?
About a year ago I started doing ink drawings and coloring them digitally. That would have to be my favorite medium. I am sure that will change since I am always trying new things.
4. What is your artistic process like?
Everything starts in my sketchbook where I refine a concept by tweaking and sketching it over and over. Then I scan and print it out on larger paper where I redraw it in non-photo blue color pencil. I then ink the piece with a brush and scan it into the computer. The last stage is coloring the work in photoshop and making any final details and changes. That is the basic process but that could take anywhere from 10 hours to like 30 hours depending on the piece and the deadline.
5. Who and/or what inspires your work?
Like I said before I am inspired by anything vintage. Although I used to hate them and think they were boring, old movies have been a big inspiration to me lately. The lighting and staging of a good Alfred Hitchcock movie is unbeatable. I also read a lot of comic books. I really like independent/underground or vintage comics and haven't really gotten into the superhero ones although lately, I have found a few artists in that genre lately. Also, animation is a huge inspiration. I could watch Akira on repeat probably.
6. What role does art play in your life? How does it change the way you view the world?
The best art does change the way I view the world but it is pretty rare. Art has been good at showing me something beautiful in the ordinariness of life. When I get really into a new artist's work I start seeing the world in that style. It doesn't happen often but I love when it does. Art gives visual order to an otherwise chaotic world but I by no means fully understand it. In some ways, art is my teacher and it is always trying to show me something if I am open to it.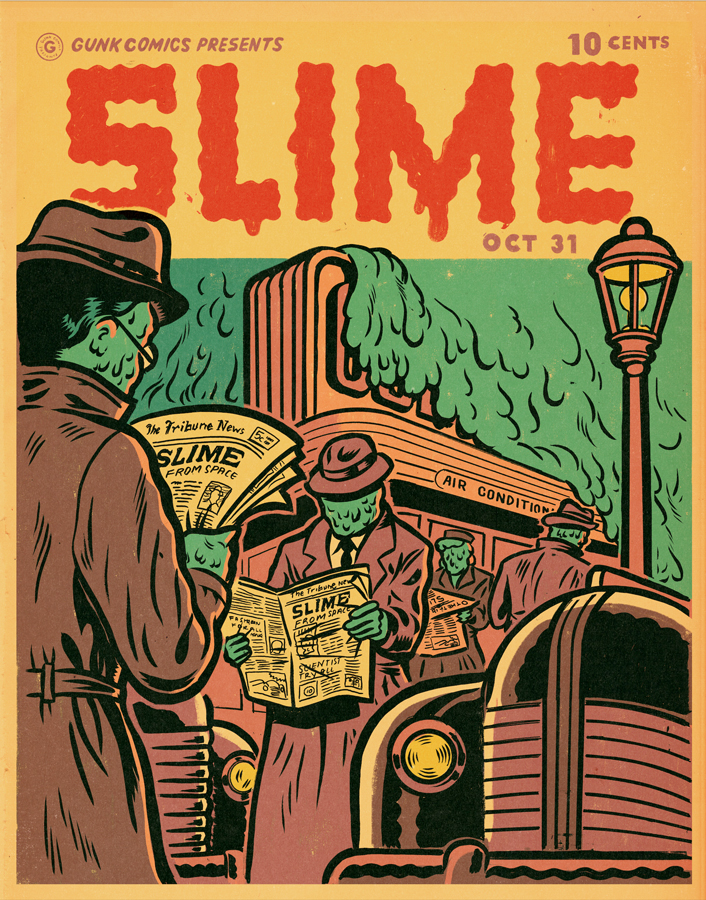 7. Where did you study?
The University of California Irvine, and a few amazing illustration classes at Art Center College of Design.
8. Where do you see yourself in five years?
I am currently trying to figure that out. I still have so much to learn from editorial art and hope to be still doing that. Also, I would love if I had more success with my personal work and could afford to do more of that. The short answer is probably doing the same thing just much better at it and on a bigger scale.
9. What about in ten?
I could see having an illustration studio someday with other illustrators and artists where we could work on projects together. Although I have designed my life to make things in isolation I find it to be lonely at times and miss working and sharing the load with others.
10. What do you hope to achieve with your art?
I guess the dream is not about money or fame(although that can be nice) but more about having a personal impact on the viewers of my work. I would love my work to be able to engage people as well as support my family and my personal interests. If you look up the meaning of the Japanese word "Ikigai", that is my goal for my life's work.
11. Now, tell us a little more about you as a person: what is your favourite food?
This is sooo hard but there are two things I am always in the mood for and that is Pizza and Sushi. My family is Italian and my wife is Japanese so I guess that makes sense.
12. Favourite book?
This is even harder to answer. There are too many to list but I can get you close. My favorite comic artist is probably Chris Ware and lately, my favorite author is John Cheever.
13. Favourite genre of music?
I don't have a favorite but I love anything I can dance to. I suck at dancing so that can be kinda tricky.
14. What are your hobbies?
I LOVE reading. I also watch Premier League soccer and build things in my garage. Beer is fun too.
15. If you weren't an artist, what would you be?
Lately, I thought I could have probably gotten into interior design, that has always been something that interests me but never have enough time or money for.