Instagram:
@cyndoor
Facebook:
www.facebook.com/Cynthia-Alonso
Website:
www.cynthia-alonso.com
1. What's your story? Where are you from?
I was born and raised in Buenos Aires, Argentina. Since I was a kid I have needed to express myself loudly by dancing, singing, painting and drawing. It is part of my personality. At eleven I asked my mom if she could enrol me in an art class for children because I wanted "to be an artist" and she supported it without any doubt. That art class was the first door to discover my passion and was very important because it ended up being my first creative job as an assistant helping kids to develop their creations and stories. Drawing and painting have been a way to express what I'm feeling since the beginning and I always explore it in an intuitive and free-way.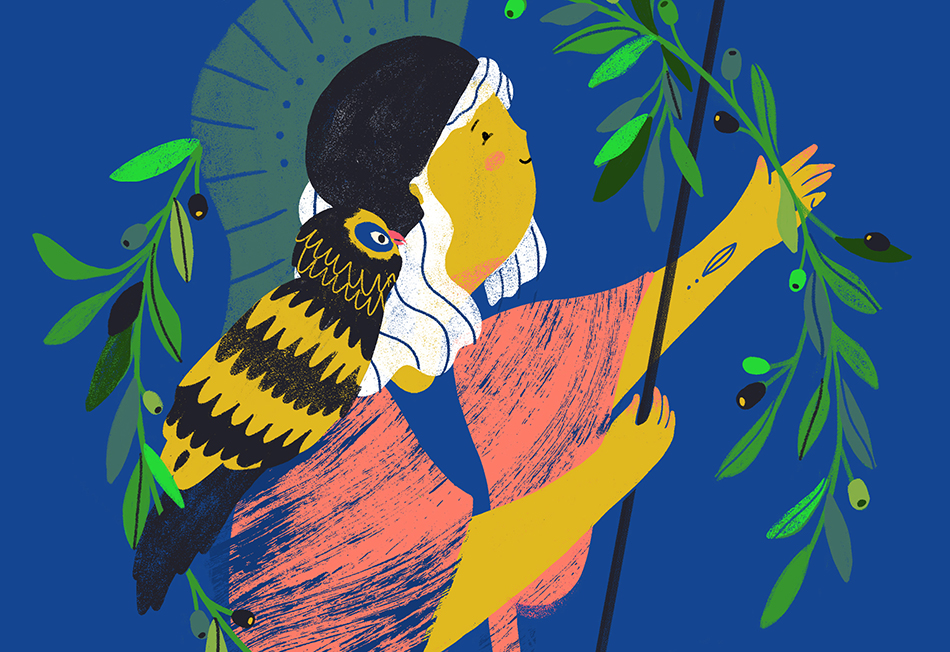 2. Tell us about your aesthetic.
I have been swimming in a universe of bright, colour, joyful and ludic images since a few years ago. I guess it is because my emotions are pretty much like that.
3. What is your favourite medium and why?
Every technique has its magic, learning process and result. Maybe I can say that I don't enjoy what I have never investigated much. For now, I'm discovering manual techniques and their translation into digital mediums at the same time. In digital mediums, I am a fan of producing textures and making collages because the results are immediate and you can play a lot changing colours, trying gestures and composing very quickly, even move backwards and forward in time. I am pretty comfortable there. In analogue techniques, I enjoy the gesture of drawing freely with a pencil, painting something with colour pencils, drawing fast with COPIC markers or carving a wood to print a woodcut (which is a much more slower process but I find it super beautiful).
4. What is your artistic process like?
First I try to open myself for inspiration by moving my body, giving some time to research, getting in touch with the theme I have to develop, finding words, vomiting into paper the first ideas and shapes I have. Sometimes I walk while talking about the topic or take a bath to think about it. Usually, a seed appears in these steps that gives me the enthusiasm to draw. When I have shapes that I like in a paper I scan them and compose them digitally in a very playful way. I continue playing with layers, colours and forms until I find a composition I like. Then I invest my time into polishing shapes and figures, erasing every element I don't need and adding details. This is the part I like the most.
5. Who and/or what inspires your work?
Nowadays I am very inspired by travelling. I have been working outside my home city for the last year and a half now. I think changing my everyday life is the best fluent of inspiration: putting myself in uncomfortable places, having a lot of emotions around that and being open to receive information, learn and transform. I am also super supported and inspired by the community of artists and illustrators in similar paths as mine. The network is the only way I can be and trust in this career working, producing and thinking about future.
6. What role does art play in your life? How does it change the way you view the world?
The creative process in everything I do is sacred and connects me with the cycle processes of life. Sometimes I forget this but making visual art is necessary for me as a way of giving meaning or explaining things in life I cannot put into words. I'm very lucky that part of my job is to face this process very often and if I can transmit any part of my transformation to someone else is more than wonderful.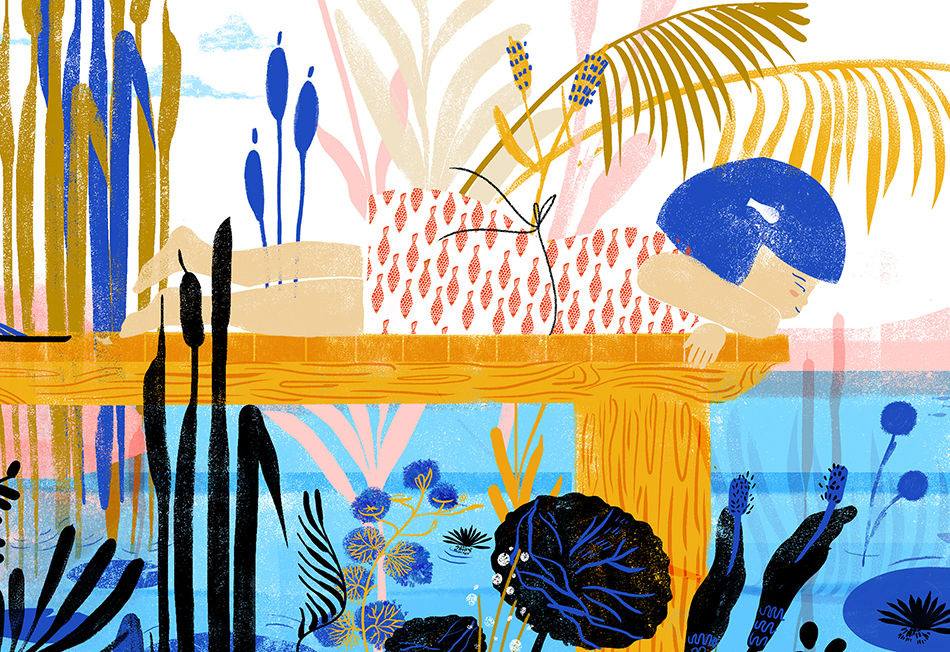 7. Where did you study?
From the local art class, I jumped into the University of Buenos Aires and studied Graphic Design where I learned a lot about how to deal with creative projects, my own creative process, visual languages, communication and critical thinking. I always had the need to put some artistic and personal touch in every assignment so, by the end of my career, I also tried illustrations and lettering in my designs. By then, supported by friends in the same situation, I knew from the inside I wanted to give illustration a chance but that I needed many more tools to be able to work so I started searching for different ways of moving in the field. I enrolled in drawing courses to get better, picture books seminars to make my own projects. I made interviews and talked with different professionals in Argentina I admired about my work and asked them advice. I also did some research and participated in international contests and invested money going to fairs. I did a summer residency at SVA (School of Visual Arts) in NYC. All this was really good to open my opportunities. At the moment I continue open to study and looking for my teachers in different cities, online courses, fairs or seminars all over the world.
8. Where do you see yourself in five years?
Hopefully developing more of my own book projects with all the resources I need in a beautiful studio, surrounded by creative people to share ideas, and seeing my family and friends often.
9. What about in ten?
No idea. Too far away.
10. What do you hope to achieve with your art?
I don't want to achieve anything. I just want to continue my progress, keep transforming myself and maybe someday be comfortable with teaching something to others.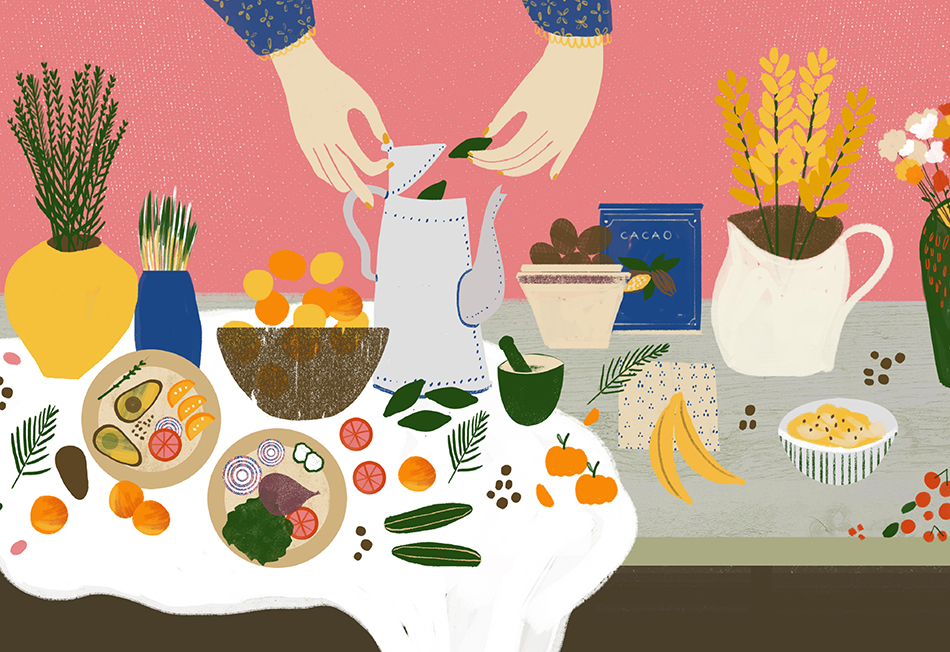 11. Now, tell us a little more about you as a person: what is your favorite food?
Filled pasta with a delicious sauce and lots of cheese.
12. Favourite book?
"Letters to a Young Poet / Briefe an einen jungen Dichter" by Rainer Maria Rilke. I also really enjoy good picture books.
13. Favourite genre of music?
Afro.
14. What are your hobbies?
Yoga, dance, running, cooking, eating, meditation. Recently I discovered ceramics.
15. If you weren't an artist, what would you be?
I was thinking of studying politic science and diplomacy because I wanted to travel and learn new languages. Maybe in another life.