Instagram:
@dagnaszwaja
1. What's your story? Where are you from?
My name is Dagna and I am an illustrator from Poland. Currently, I live here, in a city called Wrocław. I moved to this city to study Graphic Design and Printmaking at the Academy of Art and Design. My parents also finished the same faculty (but in a different city) and because of that, art was in my life from the very beginning. I was always naturally drawn to illustration and I knew early on this is something I want to pursue. During my studies, I started to send my portfolio to different magazines and that's how my adventure started in a professional way.
2. Tell us about your aesthetic.
It's important for me to focus on the handmade impression of my work. Early on, I've stopped using Adobe Illustrator as it felt stiff -instead, I use Photoshop or sketch manually. I love to play with colors and tell different stories. It's heavily influenced by different topics: I naturally drift in various directions when I illustrate for articles, poetry, or music. Especially my personal work allows me to naturally experiment and try new things.
3. Tell us about your favorite medium and why?
I tried many different techniques: painting, collage, vector illustration... at the moment, I like to create in Adobe Photoshop. This way, I don't need to bring drawing or painting materials everywhere with me, but the effect is still very natural. You can easily create an illustration in Photoshop that looks like it's handmade. There is a chance I will change it again in the future, but for now, it meets my needs.
4. What is your artistic process like?
It depends on the project - first I start with an idea, then I am trying to sketch it or crate a photo reference. When the composition is created, I look for inspiration to create a color palette. This part is very quick and I never think of it too much - I choose what works best. In the next step, I draw everything with my tablet. I tend to change and experiment a lot. There are works that I make in a couple of hours and some that I work on for months because I am taking a break from it all the time.
5. Who and/or what inspires your work?
Life and different emotions are inspiring my work the most. I usually try to speak from personal experience even when making illustrations for a client. I often mix different stories from my head into one. I like when the process is honest.
6. What role does art play in your life? How does it change the way you view the world?
For me creating something is like having a conversation with myself. I think it's easier for me to use images than words. There are certain topics, emotions that are better to explain with the use of an image. At least that's how it works for me. I find creating art similar to looking for depth and beauty in life and its events.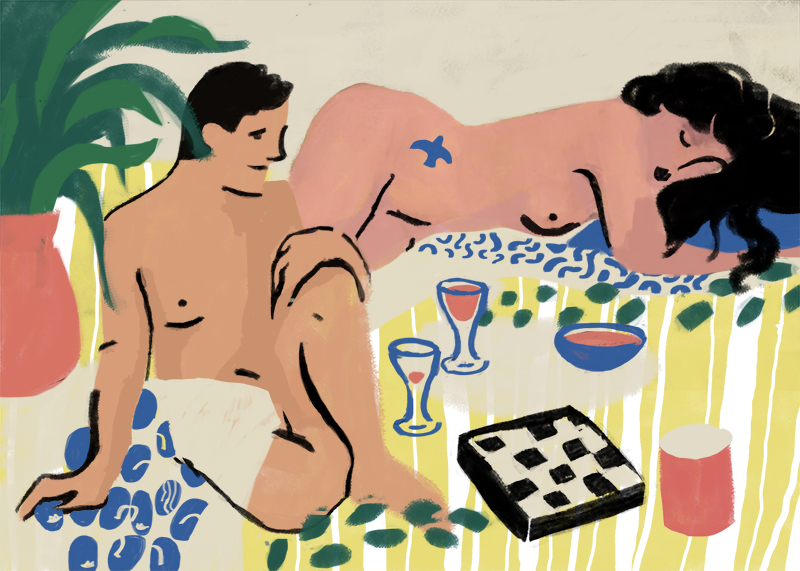 7. Where did you study?
I studied at Eugeniusz Geppert's Academy of Art and Design in Wrocław. Before that, I went to Art High school in Zabrze. I studied design in the Faculty of Fine Arts of the University of Porto as well.
8. Where do you see yourself in five years?
Doing what I like to do and living in a nice environment. Enjoying my life. Lately, I don't like to make plans that are too far away.
9. What about in ten?
Same, I hope I will be happy with my life and I hope to make decisions that will make me satisfied and fulfilled :)
10. What do you hope to achieve with your art?
I don't think of it in a big way. I like to make it and I am happy if someone likes it. Of course, I would like to keep working in the field and have many interesting collaborations. Being able to make a living with my passion is something that is important to me. I would be happy if someone could find meaning in my works.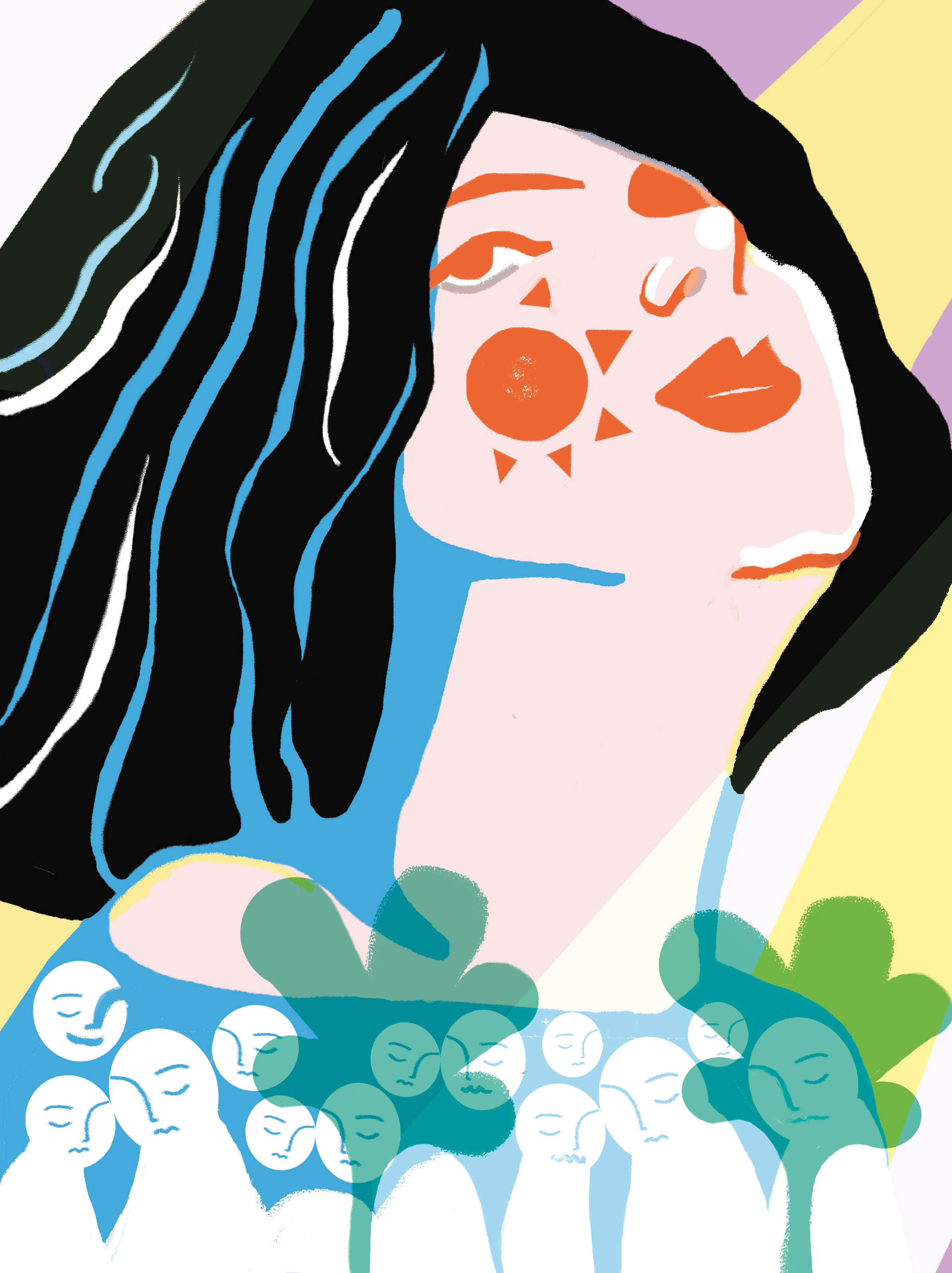 11. Now, tell us a little more about you as a person: what is your favorite food?
I like Mediterranian cuisine, but more on the vegetarian or pescetarian side. I like when there are a lot of greens. I like pasta, pizza, Indian cuisine. There's a lot I like.. okay I probably eat a lot of bread, cheese, vegetables and I love sweets..this is my favorite food.
12. Favourite book?
This is a difficult question...The last time I called something "my favorite book" was in high school. At this time I liked for example Fyodor Dostoevsky's "the Idiot" or "Breakfast at Tiffany's" by Truman Capote. I still like them, but I imagine I should change or have something new I like so much... but maybe in that period of my life, I was more drawn to calling something "my favorite".
13. Favourite genre of music?
I listen to different kinds of music, I don't like to pick one… I guess I listen to electronic music a lot, but not only. Lately, I was listening to a band called BADBADNOTGOOD.
14. What are your hobbies?
I like to spend time in nature, travel, go out to eat, meet friends, spend time with animals...
15. If you weren't an artist, what would you be?
Well, It would probably be a different kind of creative/artistic work. I need to have this form of expression in my life! I would love to do artistic work that doesn't require using a computer all the time!