Instagram:
@danielhshaffer
Twitter:
@danielhshaffer
Tumblr:
danielhshaffer.tumblr.com
Inprnt:
www.inprnt.com/gallery/danielshaffer
Website:
www.daniel-shaffer.com
1. What's your story? Where are you from?
I grew up right outside of Atlanta, Georgia in a small city called Decatur. When I was young I would spend most of my time outside and would come home with cuts and bruises. I loved using my imagination and exploring my neighborhood. Drawing and painting naturally became an intriguing way to flex my creative muscles, and at some point in elementary school people started telling me I was pretty good at it. I've pretty much been on a single track since then. I started getting serious about pursuing illustration in my Sophomore year of college. Before college I didn't really have a clear understanding of how I could turn art into a career. Illustration seemed like a dream job for me: painting pictures and getting paid to do it. Since then I've found that it's really not that simple, and it has been a very difficult path for me. My love for illustration and art still burns bright though!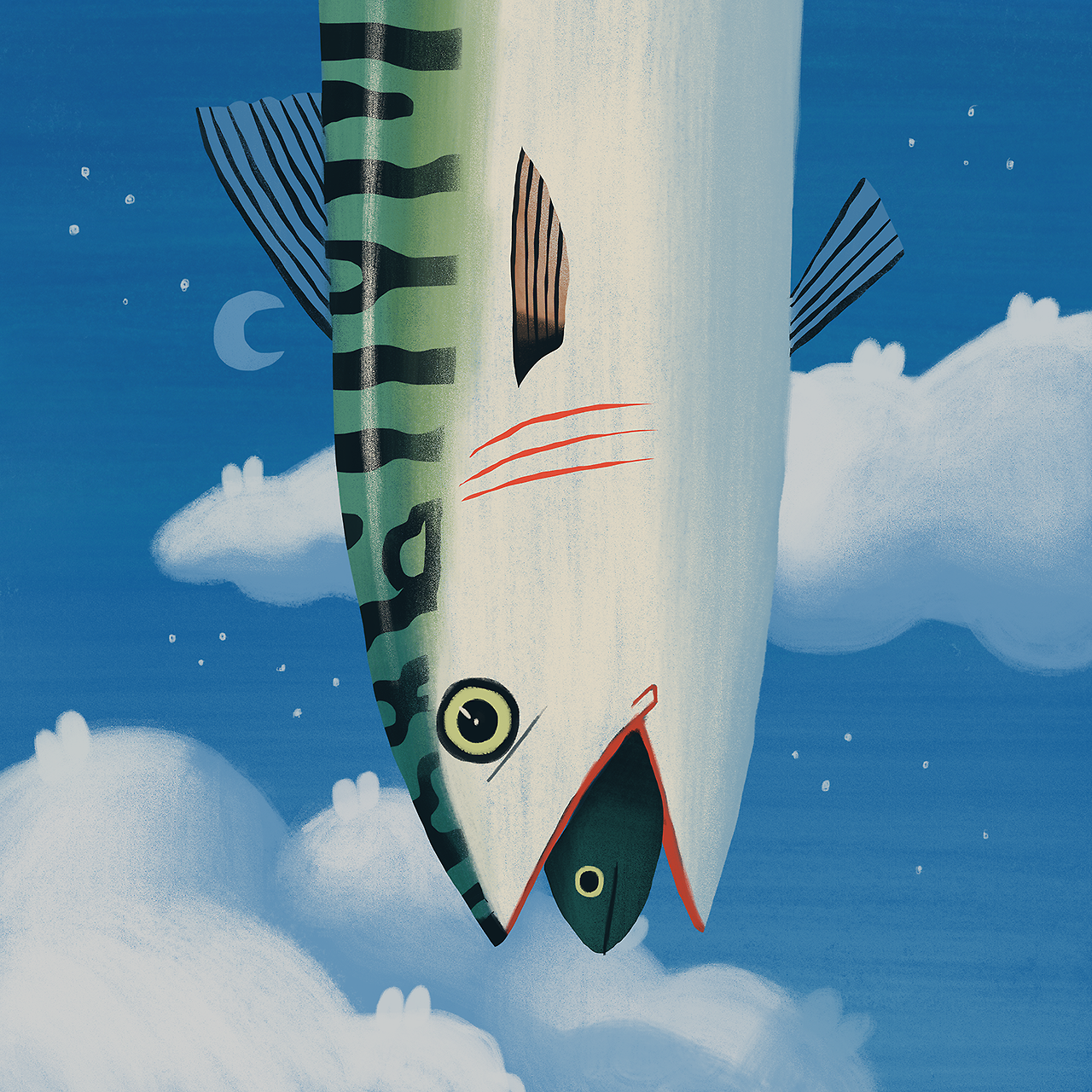 2. Tell us about your aesthetic.
I would say my style is often a combination of surrealism and the light-hearted qualities found in picture books and cartoons. My compositions often mimic the simplistic design of side scrolling video games. I love using rich colors, dynamic lighting, and a dream-like atmosphere; however, I'll also work with subdued colors and flat shapes.
3. What is your favourite medium and why?
I started learning to paint with photoshop when I was in college. Digital painting gave me the ability to explore so many different ideas at such a rapid pace. I love the amount of flexibility that it gives me.
4. What is your artistic process like?
I work entirely in photoshop. My process is basically just a lot of adding, deleting, moving, and altering different ideas until I end up with something that I think is a finished illustration. I generally skip the sketching phase and just make decisions as I paint. That process changes when I work for clients though. When I'm working for a client I always start with the sketching phase and try my best to plan out what it is that I want to make.
5. Who and/or what inspires your work?
Most of my inspiration comes from perusing the internet in search of illustrators and pieces that really stand out to me in the moment. I love the feeling of finding a piece that makes me feel excited to paint myself. Recently the surrealist collages of the artist Samplerman have been a really inspiring use of color. I also really admire the work of Mary Blair and Tatsuro Kiuchi. Both Blair and Kiuchi use rich colors in such an intelligent way. It's always such a pleasure seeing their work. I wish I could fill a room with their illustrations.
6. What role does art play in your life?
How does it change the way you view the world? Art is most often a form of expression for me, even if it's just a silly character design. I love being able to channel emotion and feeling into the creation of something. Art has been and always will be a form of exploring and understanding a part of my own identity.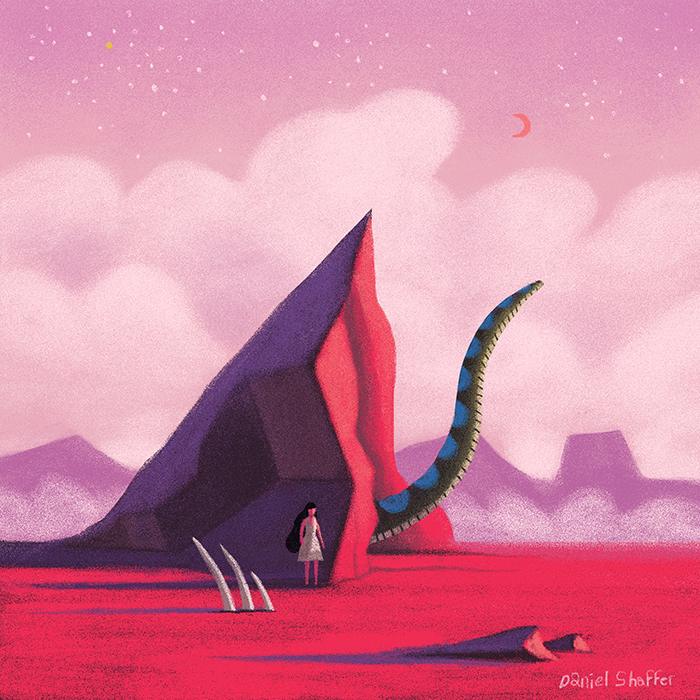 7. Where did you study?
The Maryland Institute College of Art (MICA) 2010-2014
8. Where do you see yourself in five years?
I'd love to have published my own picture book!
9. What about in ten?
Hopefully I'll have procured my own little home with a small garden, and I'll have a much better grasp on the illustration world.
10. What do you hope to achieve with your art?
I simply want, even for the briefest moment, to be able to take people somewhere beyond their own world.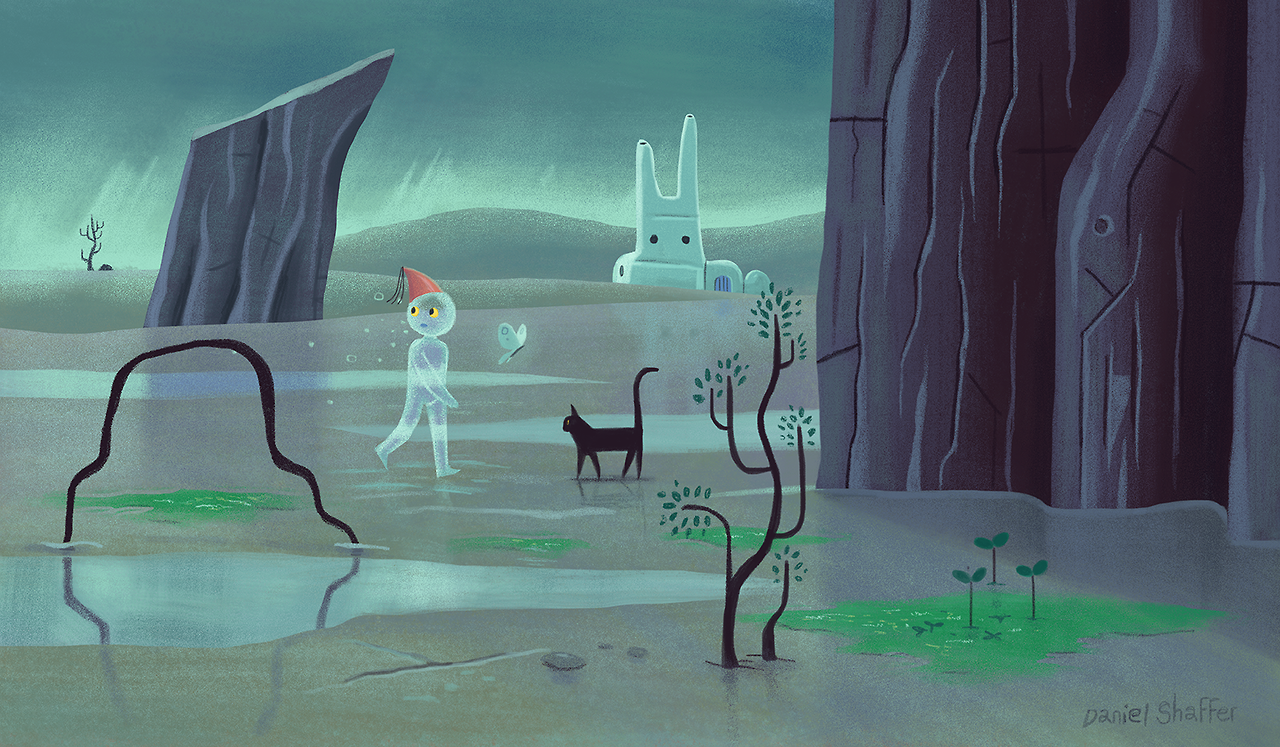 11. Now, tell us a little more about you as a person: what is your favourite food?
I'll never get tired of eating Raspberries.
12. Favourite book?
I think it would have to be The Lord of the Rings
13. Favourite genre of music?
For a few months now I actually haven't been listening to any music at all. I've just been enjoying quiet and natural sounds. Before that I was listening to a lot of Lofi Hiphop.
14. What are your hobbies?
I really need some hobbies. I'd like to learn to cook and bake well.
15. If you weren't an artist, what would you be?
That's actually a question I've been asking myself a lot lately. I really have no idea. Maybe I'd turn into a cat and go live with a witch in the woods.