Instagram: @daniichoii
Website: www.danichoi.com
1. What's your story? Where are you from?
Hi, my name is Dani and I'm an illustrator currently based in sunny Brooklyn, NY. I was born in a small city in South Korea and came to New York three years ago to pursue my career as an illustrator and have been continuing it since graduating from The School of Visual Arts.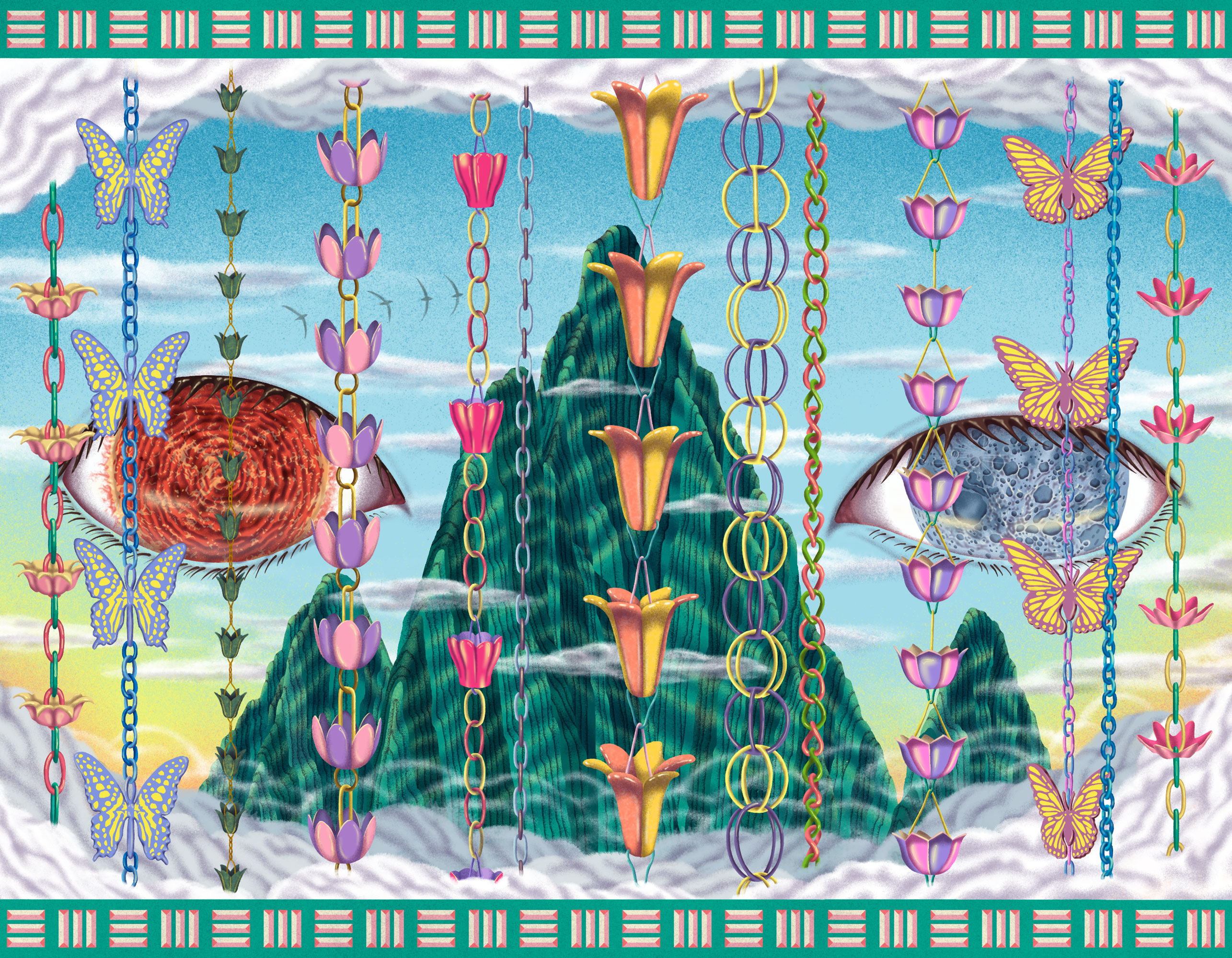 2. Tell us about your aesthetic.
I would describe my aesthetic as surreal and enigmatic. I like collaging and placing different objects in an unusual setting to create a story within the image. I hope the viewers experience the feeling of alienation and separation from the real world when looking at my work.
3. What is your favourite medium and why?
These days, I work mostly with digital. Color is an important part of my work and digital medium allows so much flexibility and ease in playing around with colors. Also, most of my work lives in digital platforms and I can achieve optimum levels of richness and brightness of colors by using digital tools.
4. What is your artistic process like?
Most of my works begin with simple, small thumbnail pencil sketches. While doing these sketches, I think about stories the image might pertain to. These stories aren't necessarily apparent in the image, but they come in handy especially when I feel stuck. When I have a sketch I like, I then take it to Photoshop and do more editing (mostly scaling things up and down) until I have a concrete composition. Then I start coloring, adding textures.
5. Who and/or what inspires your work?
I've been a huge moviegoer since I was little. So, films are definitely one of the biggest inspirations for me. As I grew older, social issues also became a big inspiration for me. For instance, I made an image titled Symbiosis after watching news about the devastating bushfire crisis in Australia. I was triggered by the fatal damage done to the environment and countless animals killed during it. I usually feel helpless and powerless hearing about these global crises and making images is a way of venting my frustration regarding these issues.
6. What role does art play in your life? How does it change the way you view the world?
Without art, my life would've been so much more boring, disoriented and colorless. I'm not the most outgoing, sociable person and art yielded a way for me to stay connected to the world; it gave me a role and a place in society. Art also taught me how to savor life in many layers and presented me the drive to keep on going. There's so much I should be thankful for art.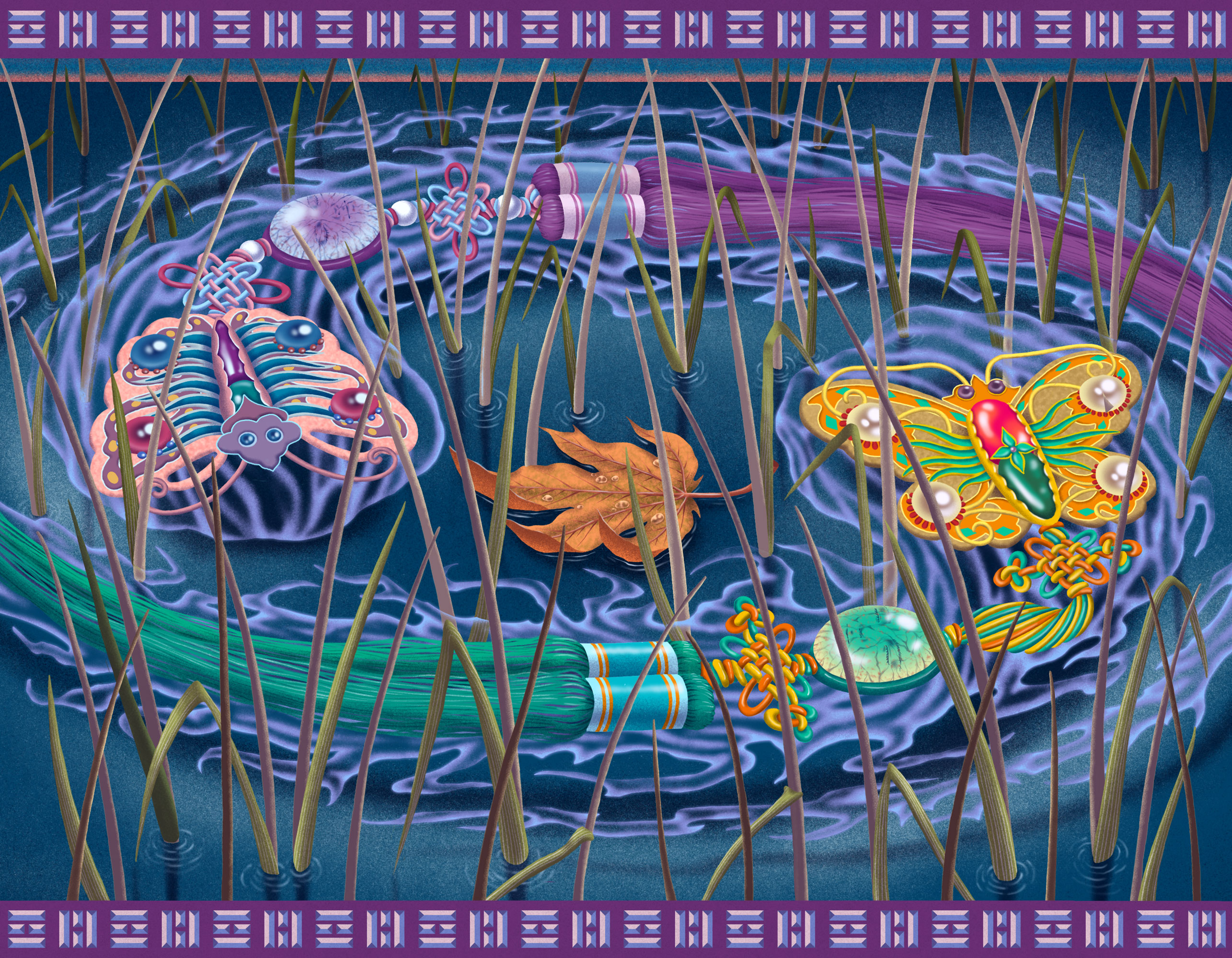 7. Where did you study?
I did my masters in illustration at School of Visual Arts in NY.
8. Where do you see yourself in five years?
Still pursuing my career in illustration probably.
9. What about in ten?
Ten years is too far into the future. I try to avoid thinking too much about these things because I tend to get too deep into my thoughts like walking down an endless rabbit hole. But I'll likely be doing something related to the arts, even if it's not strictly related to illustration.
10. What do you hope to achieve with your art?
I started doing art for myself because it was the most entertaining, satisfying thing I found to do in my own time. The older I get, however, I want to make art that's more engaging and embracing. I hope people can relate to my work, whether it's feeling certain emotions, thinking about certain issues or simply enjoying the aesthetics of it.
11. Now, tell us a little more about you as a person: what is your favourite food?
You can give me any noodle dish and I won't complain.
12. Favourite book?
Would you judge me if I said Anne of Green Gables by Lucy Maud Montgomery? That book played such a huge role in my childhood and will always hold a place in my heart. No matter how old I am, reading that book melts my heart.
13. Favourite genre of music?
I've been listening to a lot of R&B, alternative rock music these days while working. I don't have one favorite genre. I basically listen to everything except for heavy metal perhaps. I choose different genre of music, depending on the time of the day and the mood I'm in.
14. What are your hobbies?
Watching movies, listening to music, cooking.
15. If you weren't an artist, what would you be?
A freelance wildlife videographer or a film critic.