Instagram:
@danimaiz
Website:
www.danimaiz.com
1. What's your story? Where are you from?
Hi! My name is Dani Maiz and I'm originally from Bilbao, a city of Basqueland, in the north of Spain. After my studies and a few years combining commissions as a freelance with the organization and coordination of activities related to the basque association of illustrators, I moved to the USA and Canada in 2014 to continue learning and growing professionally. Actually, I'm living in Berlin, where I work as an illustrator and concept artist.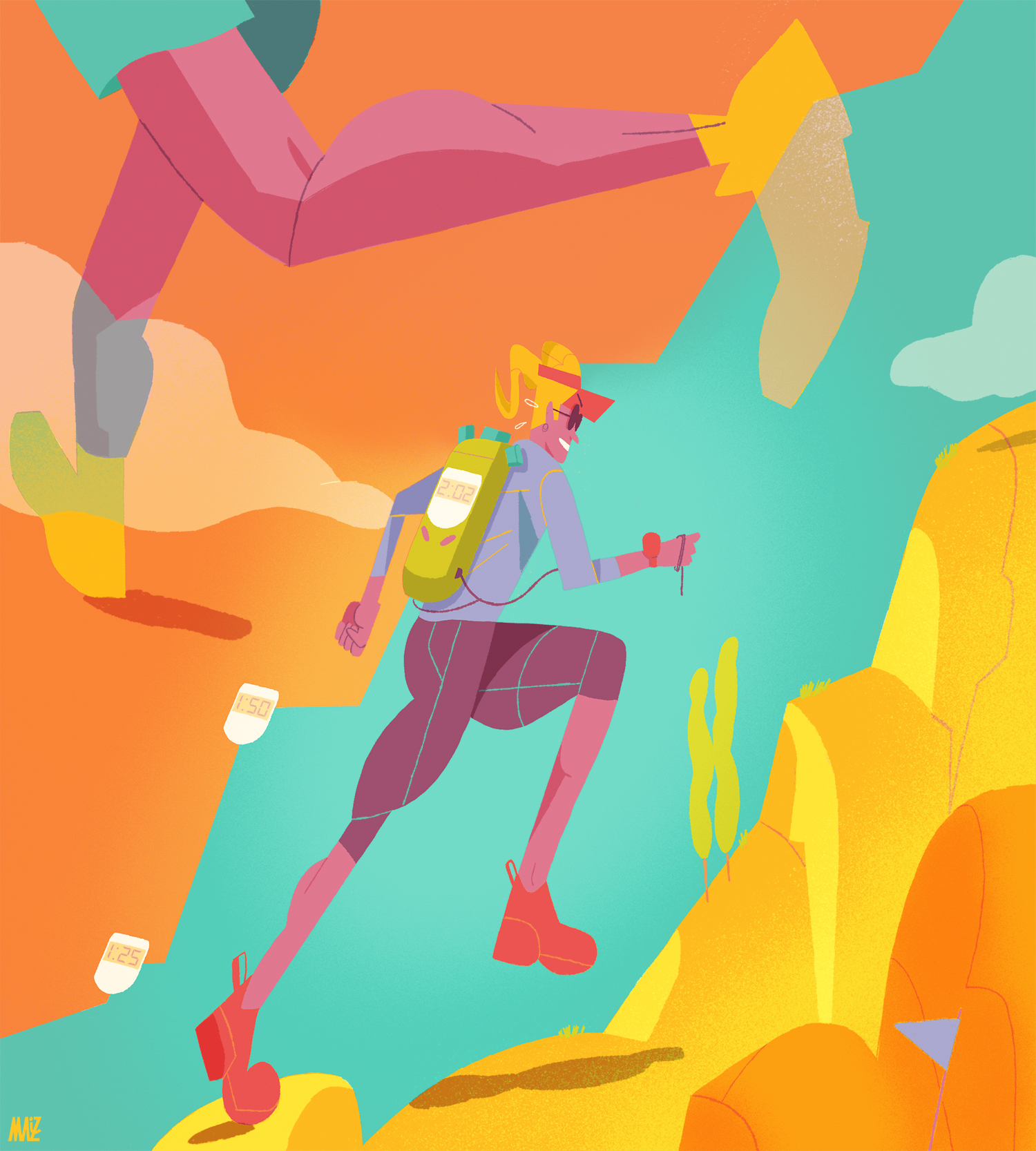 2. Tell us about your aesthetic.
I have always tried to find my own way of doing, a language associated with my personality, and maintain coherence. I often focus my illustrations with humor, I believe in it as the best way to connect with the viewer. I like to work with a combination of geometric and curved strokes, clean and simple. My style is vibrant, positive and colorful.
3. What is your favourite medium and why?
Most of my work is done with mixed medium, combining analog and digital. Normally, I'm sketching with graphite on paper and often using hand-made textures with graphite, ink… I feel more free touching, smelling, feeling the material. To colorize and make changes over the original art I work digitally.
4. What is your artistic process like?
I start writing words and looking for associations. I continue with thumbnail sketches, to organize the elements. I'm sketching a lot, doing and undoing quickly. The goal is to find the ideal composition and rhythm, which make easier an instant reading. When I have the final idea I'm starting working on it, playing with different color palettes and textures.
5. Who and/or what inspires your work?
I grew up in the '80s, surrounded by expressions of pop culture such as comics, animation, and video games or Skateboarding and its subcultures among others. Afterwards, big cities have always been a great source of inspiration for me. As now it is Berlin where art is everywhere present especially as architecture, painting or muralism.
6. What role does art play in your life? How does it change the way you view the world?
It's one of my great motivations for everyday life. For me, it is a necessity to be connected with my creative side, to pour myself emotionally into each work, to express myself through my images. I believe that art is what connects us since it is a direct communicative way as well as personal and in its honest and sincere root. Art predisposes me to be more curious and observant and allows me to contemplate the world from different perspectives.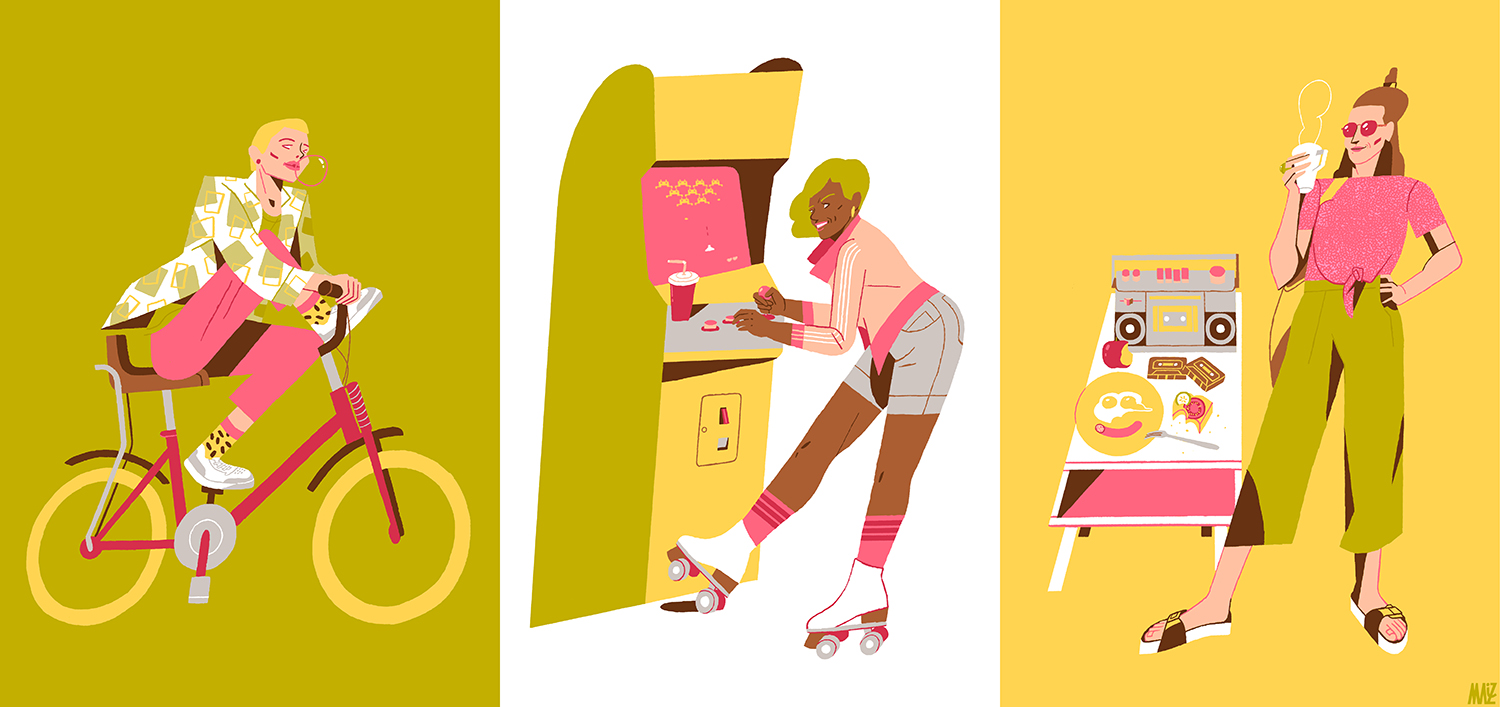 7. Where did you study?
I studied in a city of Basqueland, Vitoria-Gasteiz in EASD-ADGE art school. I'm graduated as an Upper-Level Technician in Applied Arts and Design, specializing in Illustration.
8. Where do you see yourself in five years?
Hopefully working for an international agency, increasing my clients and working over the world.
9. What about in ten?
I would love to illustrate all big periodicals, and I have a special weakness for The New Yorker, it would be a dream come true. Also working on other types of interesting projects outside the press field.
10. What do you hope to achieve with your art?
I want to surprise the viewer, show him things from unexpected points of view. To connect, to excite, to inspire and if possible to provoke a smile.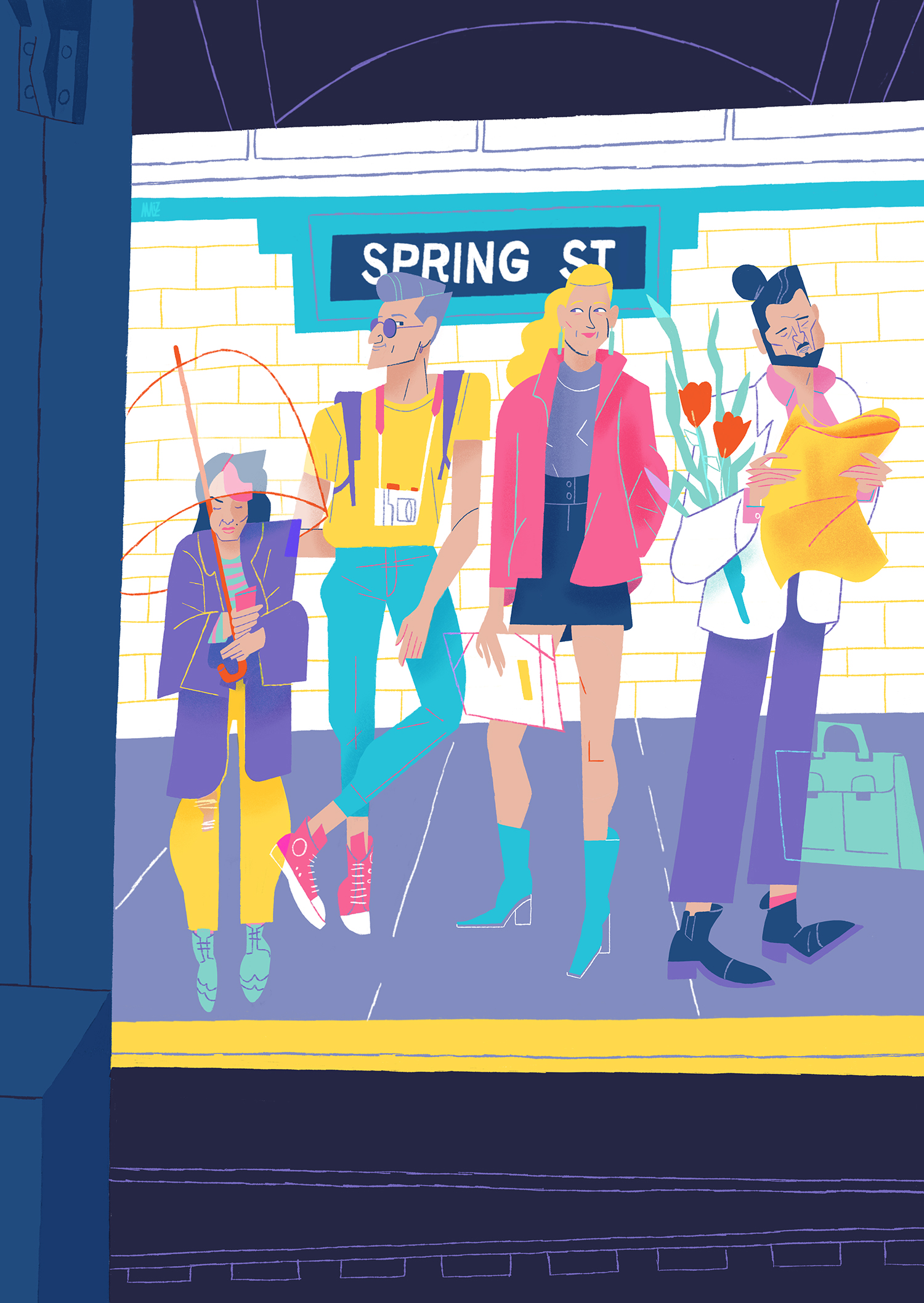 11. Now, tell us a little more about you as a person: what is your favourite food?
The pintxos, those exquisite little snacks that are the quintessence of Basque cuisine.
12. Favourite book?
Any adventure classic (I'm currently re-reading The Adventures of Huckleberry Finn), historical novel, biographies, Cortazar, Murakami, Bukowski... and Comics :) Impossible to say just one.
13. Favourite genre of music?
It depends a lot on the mood. While I am in phases of creative work I prefer to listen to instrumental or ambient music, jazz... When the deadline is near and the work is already in a phase where I can put the automatic mode I go to something "noisier" that activates me. Outside of work I hear varied music, almost anything, depending on the moment.
14. What are your hobbies?
I like to cook, although I don't do it very often. Playing sports: Cycling and football. Walk, read as much as I can and travel.
15. If you weren't an artist, what would you be?
Another kind of creator, making things with my hands, probably an artisan.