Instagram:
@danwoodger
Website:
www.danwoodger.com
1. What's your story? Where are you from?
Hey! I'm a freelance illustrator & animator living and working from my studio in Kingston Upon Thames, London. I've been working as an illustrator since graduating from the University of Brighton in 2011. I create colourful, mainly character based work for a range of clients such as Google, McDonalds, The New York Times & GQ. I'm originally from a small town called Bordon in Hampshire, Southern England and after briefly flirting with a career in golf tuition, (turns out I actually wasn't very good at golf) I decided to see if I could make a living out of drawing!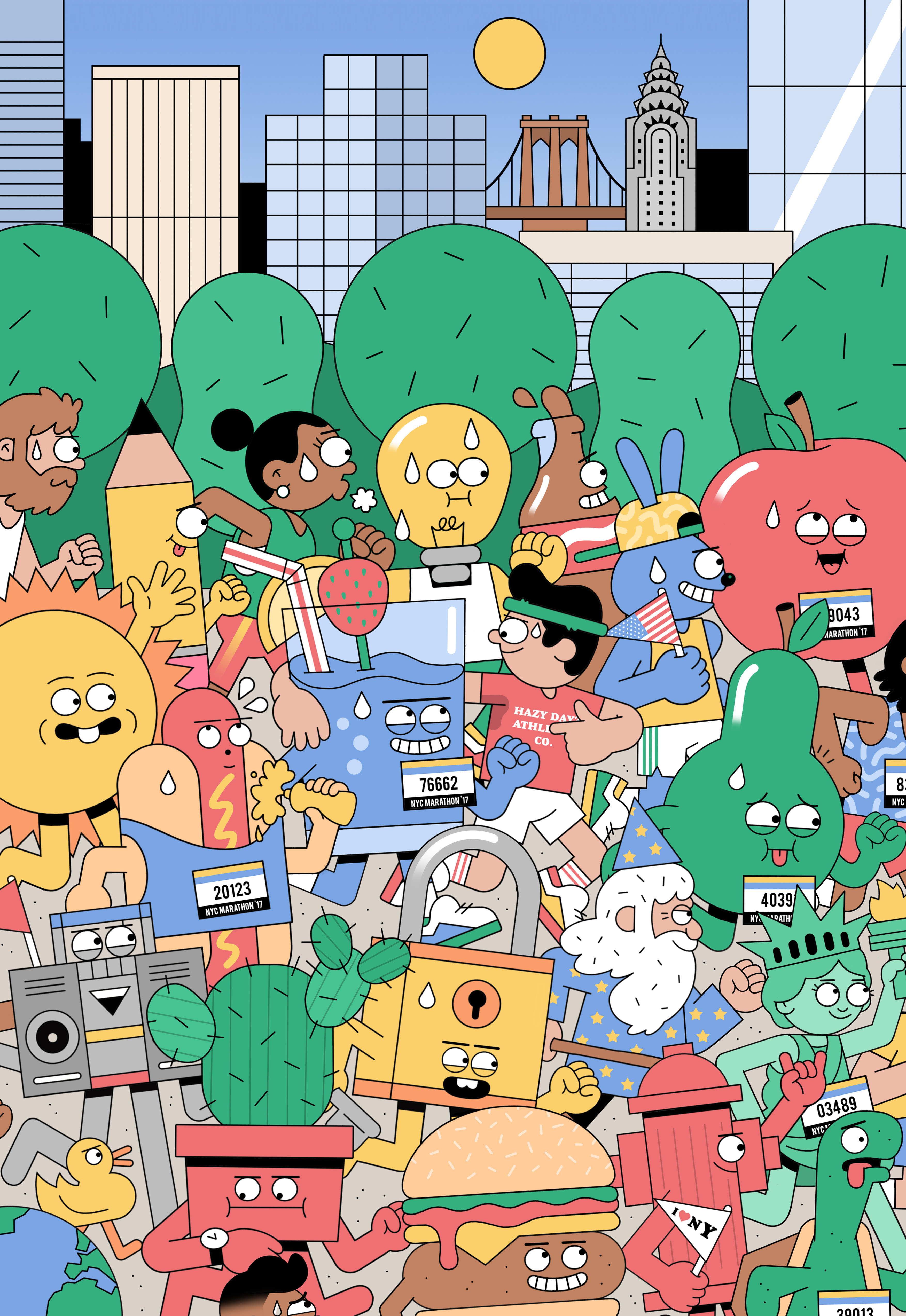 2. Tell us about your aesthetic.
I like to create colourful, black key-lined character based illustrations. I tend to be a little bit obsessive complusive so I like my work to be very neat and enjoy using symmetry in my work, I sweat way too much over the tiny details! Creating large crowd compositions is perhaps my speciality. I also like to add a little humour if possible, the main goal is to try and make people smile. However, I like to think of my work as an evolving creature, my work today is very different to the work I was creating 5 years ago and I hope to keep my illustrations evolving that way into the future.
3. What is your favourite medium and why?
Digital. I create all my work in Photoshop and love the flexibility. Being able to manipulate images in almost unlimited ways with such ease is a joy, it's like magic. I've also been moving into animation more this year and get such a thrill from seeing my work moving on the screen!
4. What is your artistic process like?
Quite particular and kinda long winded! As I mentioned I create most of my work in Photoshop... which apparently makes me some kind of weirdo according to other illustrators, I think most people assume I work in Adobe Illustrator but i just never really got along with it and much preferred drawing in Photoshop with my Wacom and brush tool. For single character illustrations, I start by sketching out the inital idea twice. First really loosely, I'll scan that loose sketch into Photoshop, clean it up a little, drop the opacity to about 20% then print it. I'll then sketch over the top of that print-out to try and solidify the composition. Scan it in again, drop the opacity to 20% again and then trace my sketch with the pen tool in Photoshop. Once I have the line work complete i'll just fill with colour using the paint bucket tool - kind of like paint by numbers! When working on a crowd scene I approach it a little differently, First I'll sketch out a rough compostion, but then instead of sketching all the characters in situ, I sketch them out indiviually on a seperate sheet of paper. I then scan both the loose composition and the individual characters into Photoshop. Then one by one, I cut and paste each individual character into position in the composition in layers, so basically its kind of like peicing a puzzle together, I'll keep moving the characters around until I'm happy with the composition. However, when I am required to create vectors for certain commercial jobs, I've found a program called Affinity Designer to be a really useful alternative to Illustrator.
5. Who and/or what inspires your work?
I've been drawing in a similar sort of style since I was about 8/9 years old (googly eyes, cleffed ears etc) and I can probably pinpoint the 4 major influences on my work growing up. The Simpsons (maybe pretty obviously), Where's Wally, Grand Theft Auto Vice City & Jurassic Park. The first two were major players in terms of building my asthetic. I grew up OBSESSED with The Simpsons and essentially learnt how to draw from Matt Groenings style. In regards to Where's Wally being an influence, I have always loved Martin Handfords intricate crowd scenes, not only the ability to arrange complex crowd scene compositions but also his great use of humour, the kind of humor that brings you back to his work again and again to scan the illustrations for more. The other two were influential for forming my love of world building. With GTA Vice City, aside from the game being insanely fun, I loved all the in jokes, adverts on the radio, fake brands (rusty brown's ring donuts!) and cultural references. With Jurassic Park... Well, I just like dinosaurs a lot really.
6. What role does art play in your life? How does it change the way you view the world?
My year 2 primary school teacher once wrote in an end of term report to my parents - 'Dan sees the whole world through a cartoon lense.' I think that's still accurate.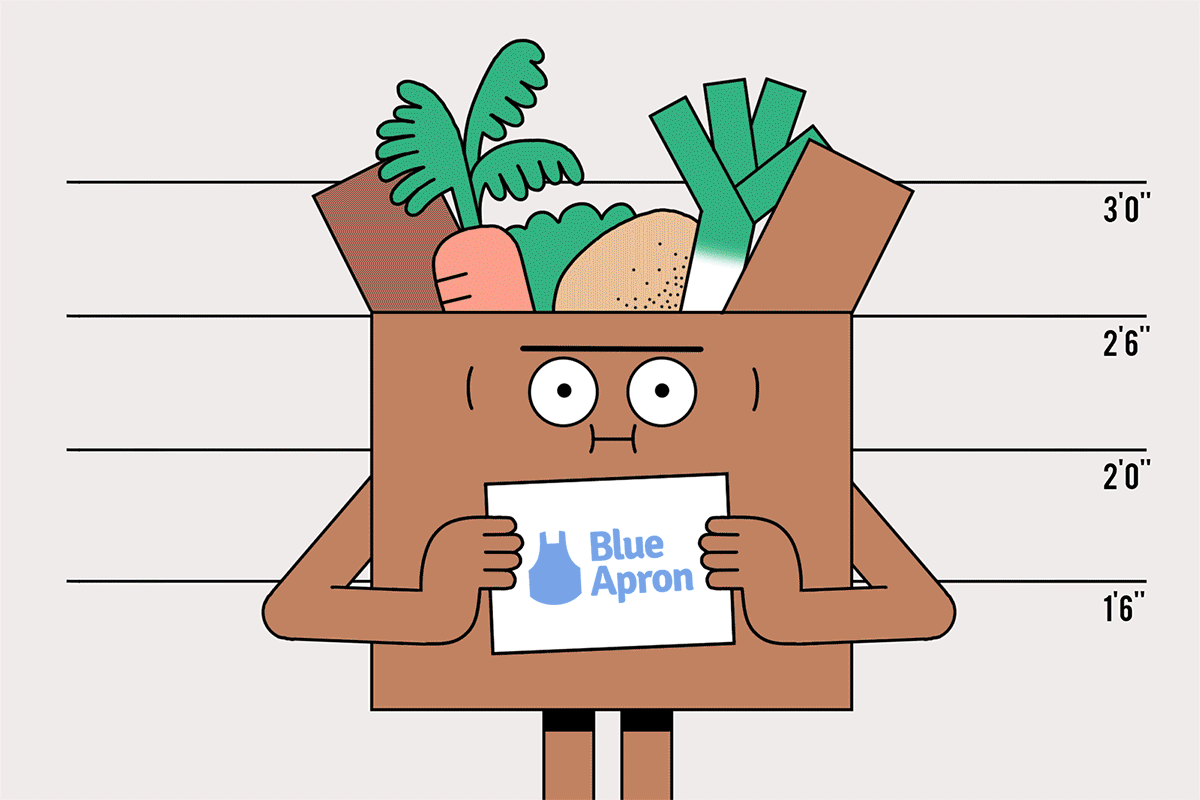 7. Where did you study?
University of Brighton, I did a BA honours in Illustration, absolute 10/10 university. The tuition was superb and the talent pool there is exceptional. I'll never forget my first day and thinking how terrible my work was in comparison to everyone else. It really made me push that extra bit harder in order to keep up!
8. Where do you see yourself in five years?
Five years is a long time to think ahead, especially in this industry. Five years ago I hoped to be able to make illustration my full time job. So the fact that I'm fortunate enough to have achieved that is extremely rewarding. I think creating a series of small achievable goals works best for me. I like to make a list of things I want to achieve by the end of the year. Sometimes it doesn't work out, life get's in the way something else comes up, or a project takes longer than expected but I'd say I'm half way to achieving the goals I set out for this year... but still a long way to go!
9. What about in ten?
Astronaut.
10. What do you hope to achieve with your art?
To make people smile and maybe make the world a teeny bit brighter.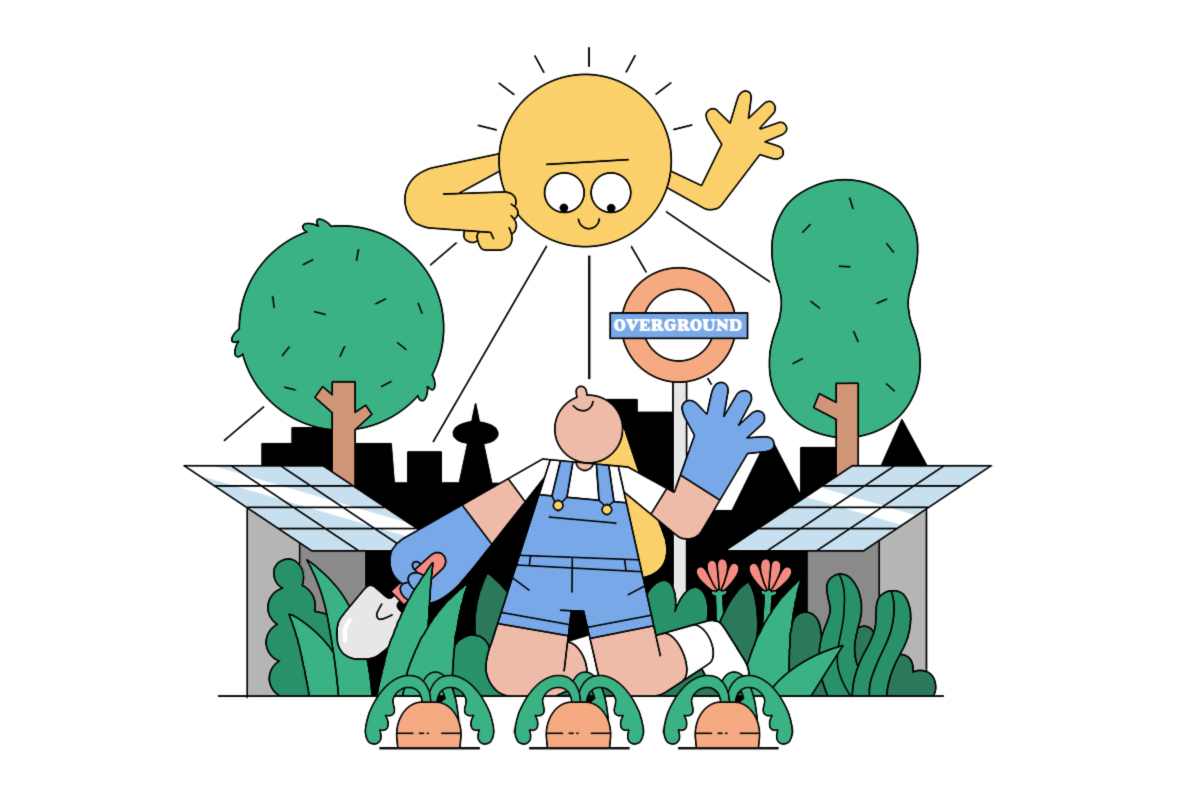 11. Now, tell us a little more about you as a person: what is your favourite food?
Japanese.
12. Favourite book?
Sapiens probably... maybe? It was the last book I binge read. I only tend to read when I'm on holiday these days though which is quite sad.
13. Favourite genre of music?
Oh man, that's the impossible question, I like all sorts, I grew up loving late 90's early 00's indie music really, My first gig was Oasis in Manchester in 2006. These days it's a bit of everything, right now I've been listening to The Maccabees basically on repeat since going to their last ever show a few weeks back.
14. What are your hobbies?
Cycling, and Golf in the summer, although I'm still not very good at it.
15. If you weren't an artist, what would you be?
A terrible golf instructor.