Instagram:
@daria_solak_illustrations
Facebook:
www.facebook.com/dariasolakillustrations
Website:
www.dariasolak.com
1. What's your story? Where are you from?
Hi! I'm Daria, 25, addicted to coffee and coloring pencils illustrator from Poland. My story started when I saw a piece of paper and a pencil for the very first time.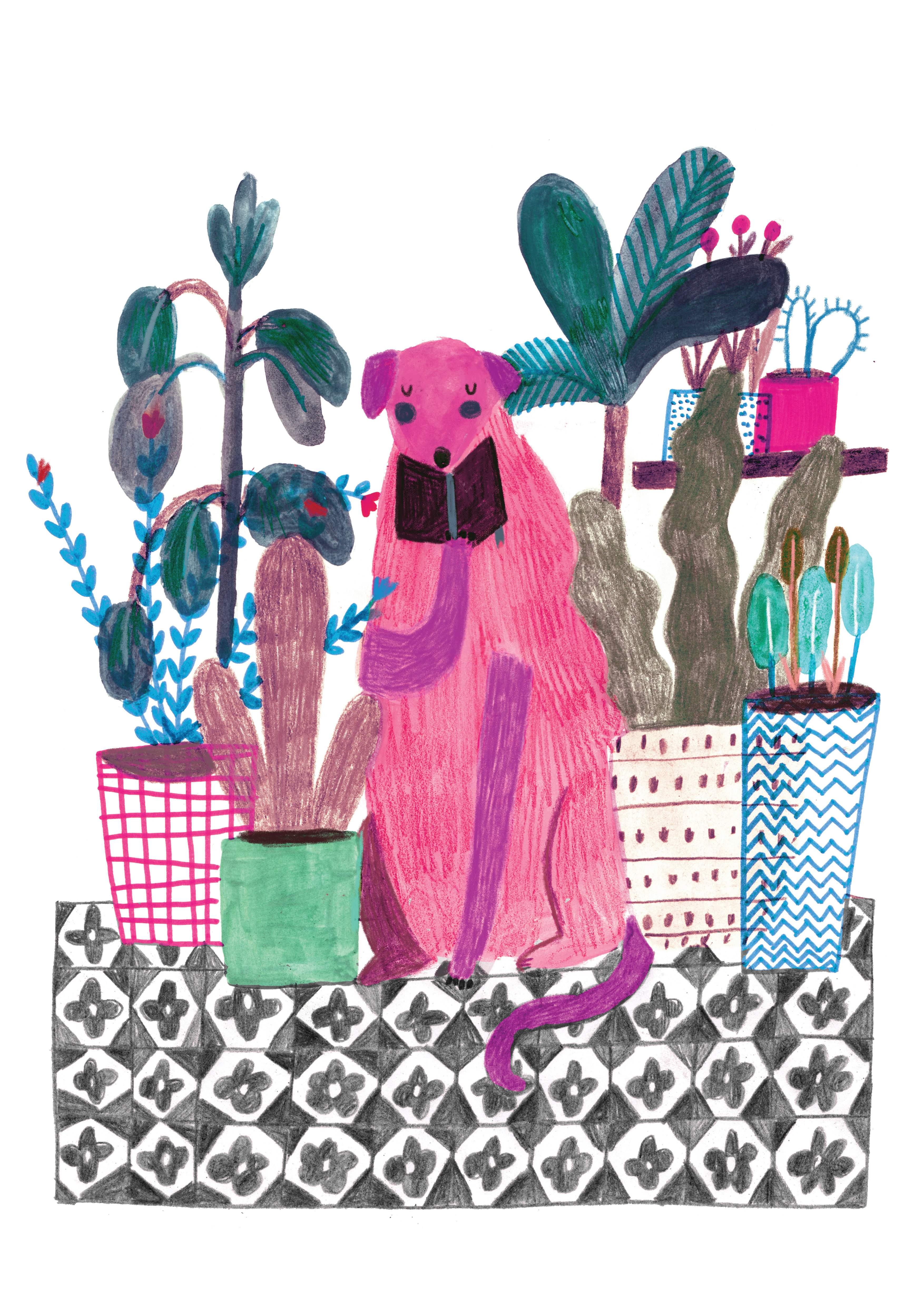 2. Tell us about your aesthetic.
My aesthetic is very different when it's about myself and about drawings. I wear only simple black, white and grey clothes but love to use color in the illustrations. Always try to put weird colors together, mix patterns. I love to draw girls in floral clothes and cups of coffee. I heard a few times that my style is quirky and I'm fine with that. I would say that is also very fun.
3. What is your favourite medium and why?
I tried a lot of different mediums to pic my fav and I am very faithful. I like everything that gives handmade touch even after postproduction in Photoshop. That is why I use mostly coloring pencils, paints and promarkers.
4. What is your artistic process like?
It depends on the type of illustration. I draw some stuff for pure pleasure. Then I just sit and draw. If it's commissioned artwork before I start serious work on some project I have to walk with it in my head for some time. Then I research the theme, think about solutions. Next is time for sketches, thinking about composition, etc. I always have a few ideas, draw them, and leave for a few hours to come back with a fresh point of few. Usually, I draw elements separately and combine everything in photoshop because I never know is an image in my head going to look good as the final project.
5. Who and/or what inspires your work?
It's way easier to find inspiration if you can connect theme you working on with culture, nature, history, fashion… This is why I watch a lot of movies, exhibitions, buy plenty of books, visit different countries. I find old herbariums of my grandpa one of the most inspirational things ever. As I said I was born and raised in Poland where the culture of graphic design and illustration is strong and very unique. Artists from 60ties, 70ties weren't influenced by anything from the west because of communism and this is why these artworks are so good and untypical. I have been getting inspired by these since I was a small kid and It stayed in my mind. I recommend to everyone to check drawings of Janusz Stanny and Czech artist Slavomir Sasek, my idols.
6. What role does art play in your life? How does it change the way you view the world?
Art is life. I think I have always been looking at the world through art. I search for things or people to draw everywhere I am. I also can't imagine my life without the possibility to express myself in the illustrations. I think about my own and other artworks all the time.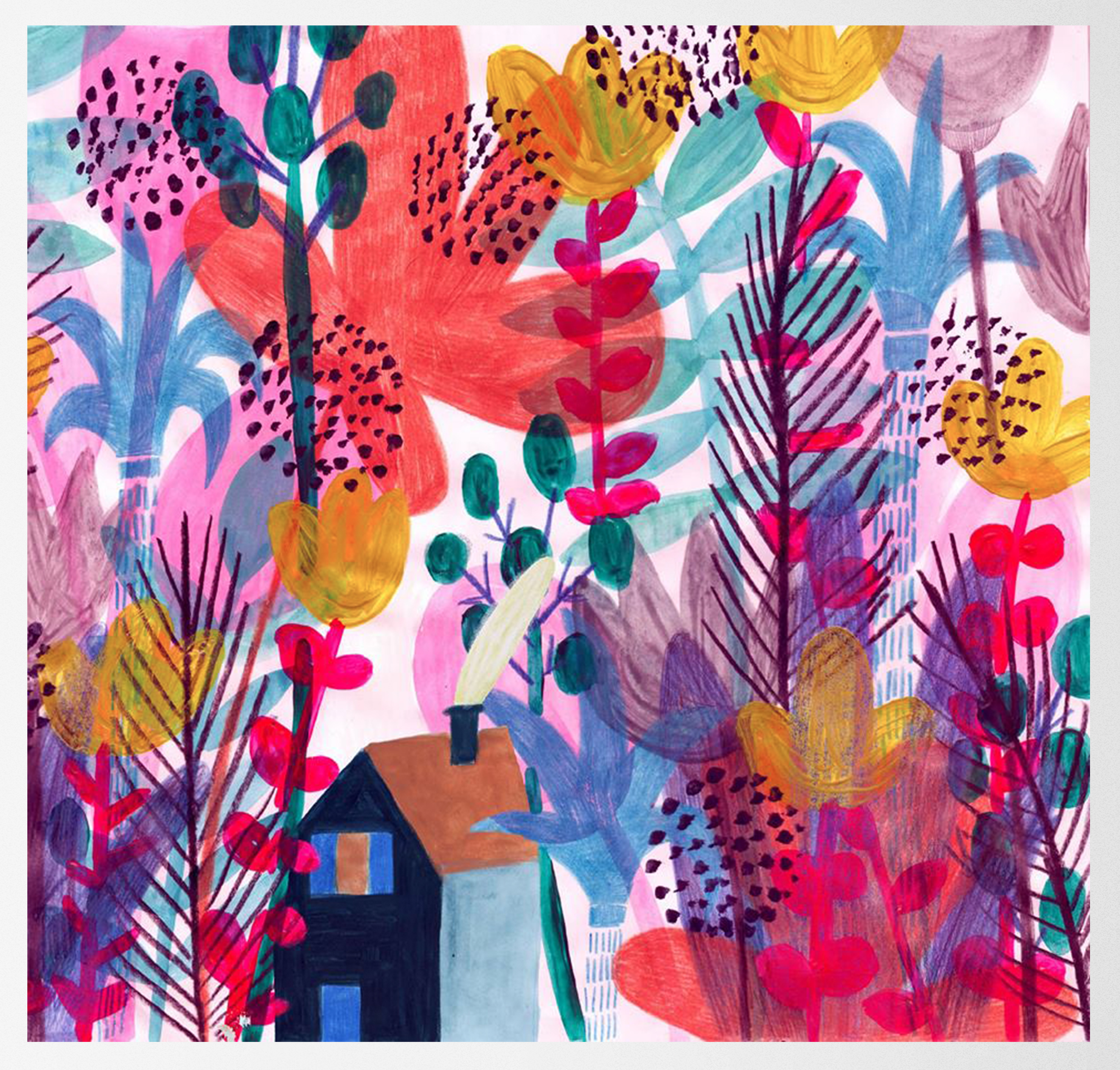 7. Where did you study?
I studied graphic design at the Academy of Fine Arts in Warsaw and in Bologna (and made my master's degree this year!)
8. Where do you see yourself in five years? Working in an agency?
I have never been working in the agency and I hope I will never do it. I am a freelance illustrator who want it to stay like this. it gives me a lot of freedom but gets hard sometimes.
9. What about in ten?
In ten I hope I will publish one book a year! (fingers crossed)
10. What do you hope to achieve with your art?
To draw in the way I feel and don't need to change it for anyone. I wanna do it for living and travel a lot to the end of my life. And of course, I want people to have my drawings at home and smile looking at them. It would be amazing if someone told me that was raised looking at my illustrations one day.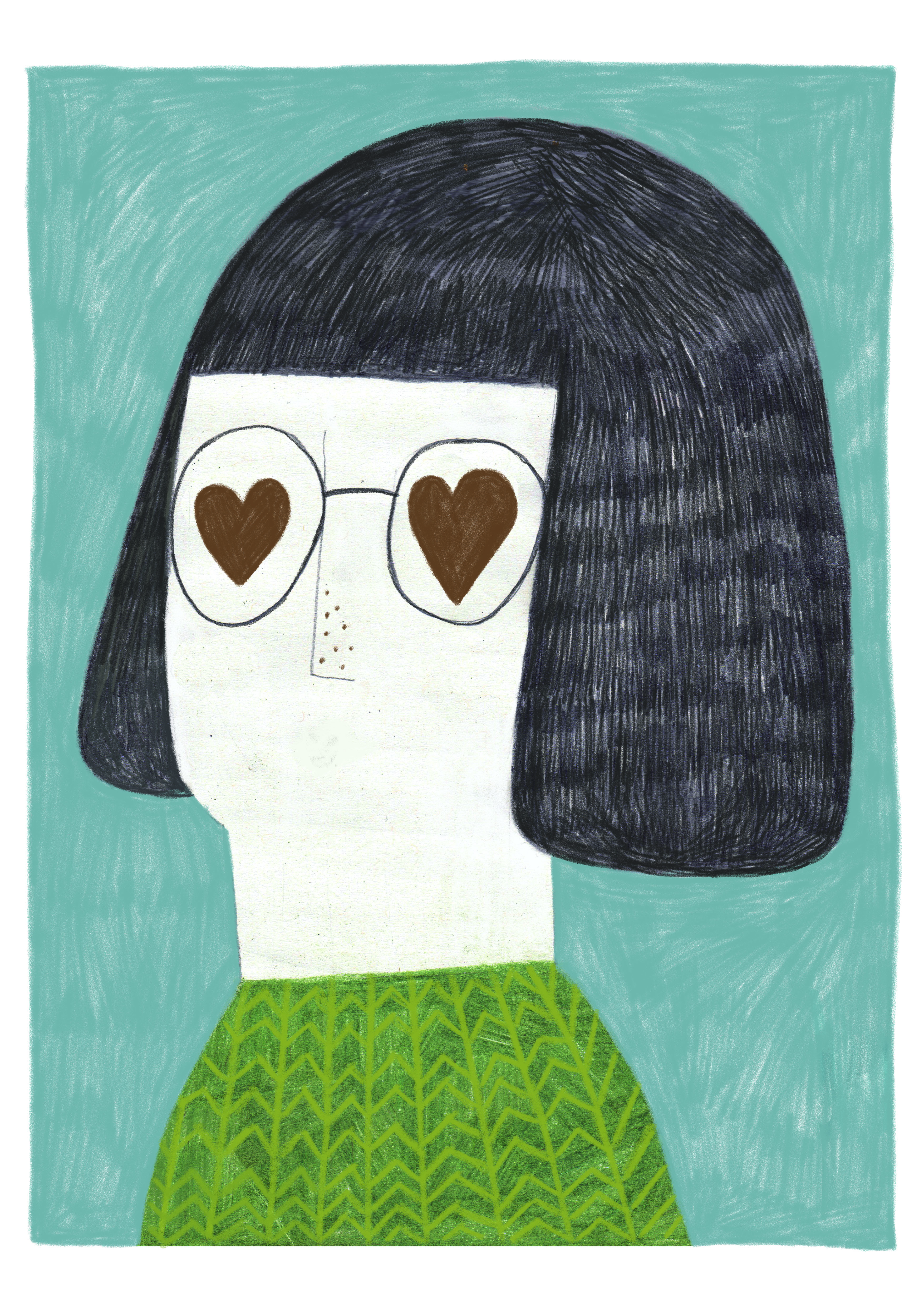 11. Now, tell us a little more about you as a person: what is your favourite food?
I am real foodie. Love to cook, eat, discover new tastes. But I will say that there is no better thing than fresh, warm bread with real butter!
12. Favourite book?
Every of M. Sasek.
13. Favourite genre of music?
I like going to concerts for Black Key's type of music but also dance to RiRi at home;)
14. What are your hobbies?
Is drinking wine a hobby?
15. If you weren't an artist, what would you be?
I can imagine myself as a popstar. So yes, still an artist.