Instagram:
@darren.shaddick
Twitter:
@darrenshaddick
Tumblr:
darrenshaddick.tumblr.com
Behance:
www.behance.net/darrenshaddick
Website:
www.darrenshaddick.co.uk
1. What's your story? Where are you from?
Hello, I am an Illustrator based in the South West of England, I grew up in a very small town but am currently in the midst of re-locating to Bristol to focus more of my energy into being creative, which is kicking off with a month long artist residency at a really cool Studio/Gallery.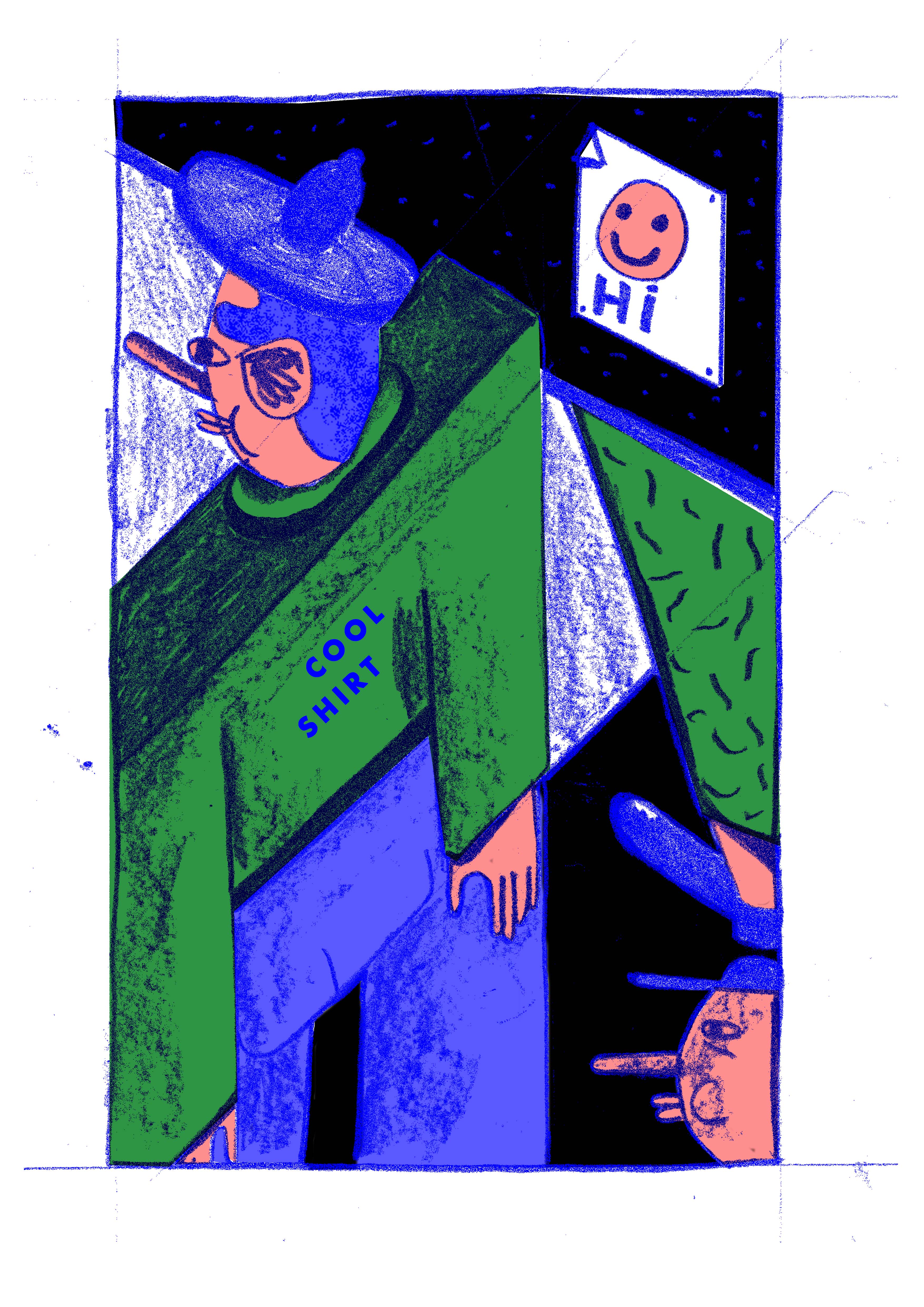 2. Tell us about your aesthetic.
The work I produce is somewhat fast-paced at times, whilst trying to keep it playful and humorous. I like to experiment a lot, especially with colour, I always have my eyes open to things in which I draw colour inspiration from and inspiration in general. I am really keen on creating simplistic works which are somewhat a form of mental reportage.
3. What is your favourite medium and why?
At the moment I am really into combining the hand-made with the digital. I like to use Photoshop to add different colours, tones and textures to drawings from my sketchbook. I also use this method to add typography to my work, I find this helps me to create narratives because when the image and text feed off of each other it sort of makes the work seem self-aware and is a definite reflection of what I am experiencing or what I think is funny.
4. What is your artistic process like?
Usually, sitting at my desk scratching my head and drawing nonsense into a sketchbook, then eventually with a bit of luck, the right idea will come a long and I will attempt to figure out how to execute that. I always like to keep up with research and allow myself to be influenced and driven further by other creatives. It is also really nice to chat to other people in any type of creative field to get ideas out in the open and reflected upon.
5. Who and/or what inspires your work?
As I've touched on I am inspired by my experiences, but I also draw inspiration from a lot of different areas, whether it be; Magazine Layouts, Packaging or even toys. I do like to refer to movies for inspiration, like certain moods or images that really resonate with me, I like to incorporate into my work. I'm looking at artwork on a daily basis online and in books and I'm always excited by what I see, so this gives me a creative buzz and spurs me on.
6. What role does art play in your life? How does it change the way you view the world?
It plays a big role when I allow it to, as I am constantly absorbing information from my surroundings and experiences that directly influence the work I create. I am always talking to my peers about artwork too, which really is great.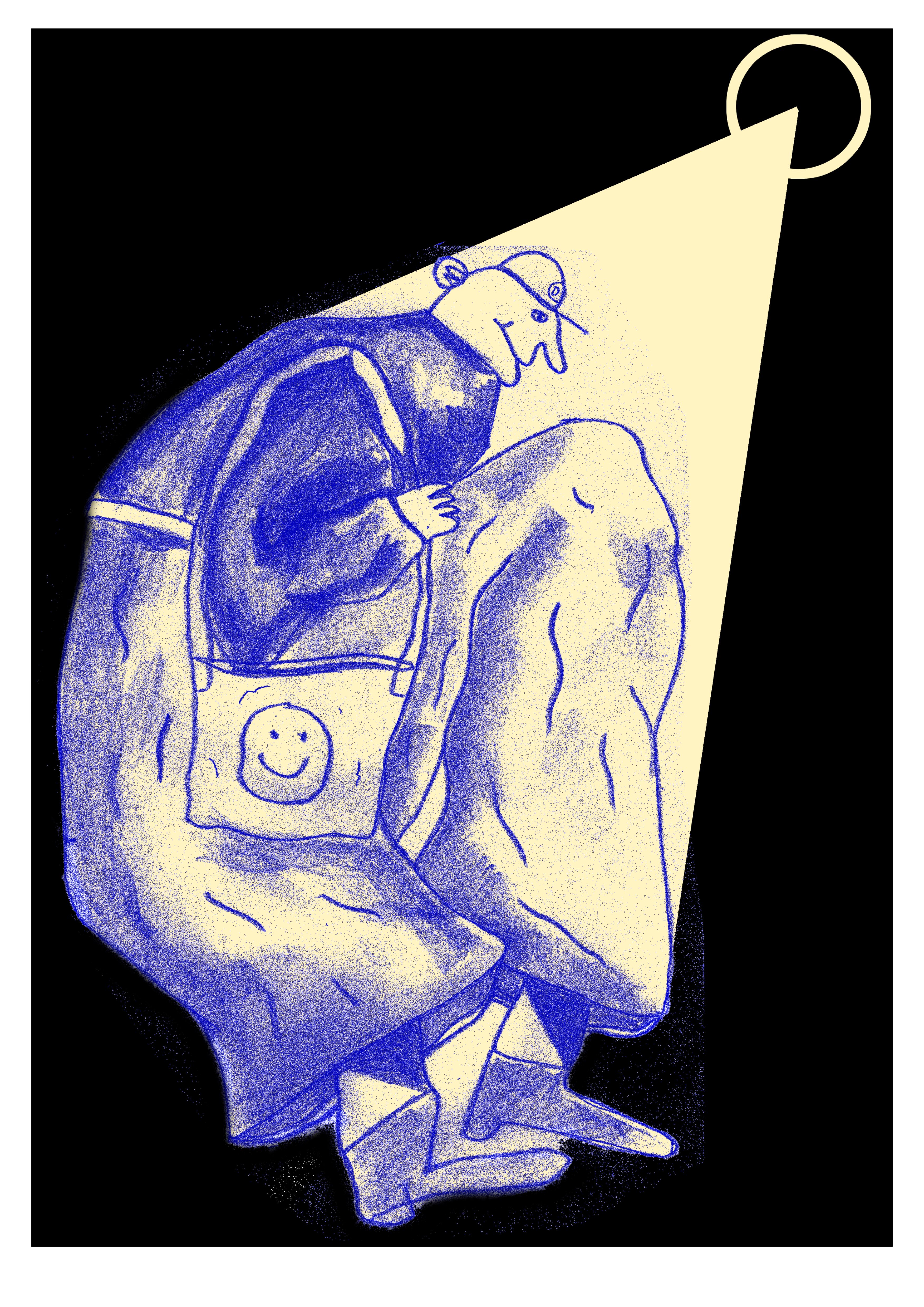 7. Where did you study?
I studied BA Illustration at the University of Plymouth, UK. The tutors were so great!
8. Where do you see yourself in five years? Working in an agency?
With any luck in my very own studio working on illustration commissions and making zines. Working for myself or an Agency would be cool! As long as I'm drawing or making something, I'd be pleased.
9. What about in ten?
Same as above, definitely want to be freelancing in Illustration and Design and continue making stuff for myself. Also being a lecturer at College or University level would be nice.
10. What do you hope to achieve with your art?
I want to take it as far as I can. I am at the early stages of my career still there is still so much to gain, I want to work as hard as I can and push myself into new and exciting things. If I can influence others too, that would be great.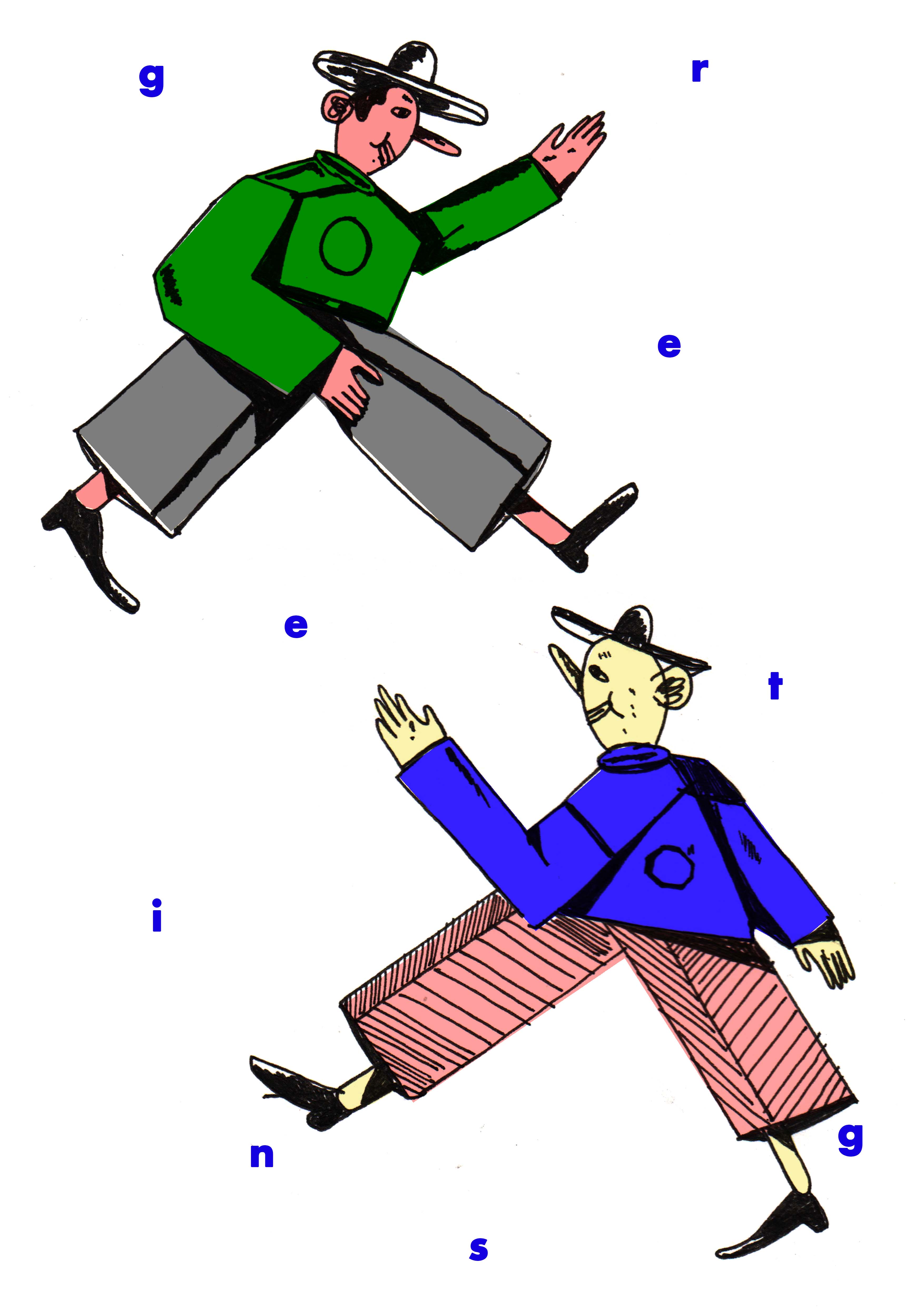 11. Now, tell us a little more about you as a person: what is your favourite food?
Either Burritos or Pizza, something spicy most definitely.
12. Favourite book?
I don't read as often as I want to but my Favourite book growing up was 'A Children's Treasury of Milligan' By Spike Milligan. That probably hasn't changed.
13. Favourite genre of music?
I'd say Shoegaze for the most part.
14. What are your hobbies?
I used to Skateboard a lot, so definitely trying to find a bit of time for that. I also like to try and dabble in graphic design and videography, and if it counts as a hobby; hanging out with friends.
15. If you weren't an artist, what would you be?
Tree Surgeon