Instagram:
@daryl_rainbow
Twitter:
@darylrainbow
Tictail:
darylrainbow.tictail.com
Website:
www.darylrainbow.co.uk
1. What's your story? Where are you from?
I was born in Manila, Philippines. Family migrated to London when I was 3. Lived in many different parts of London since. Currently living in Hackney in the east.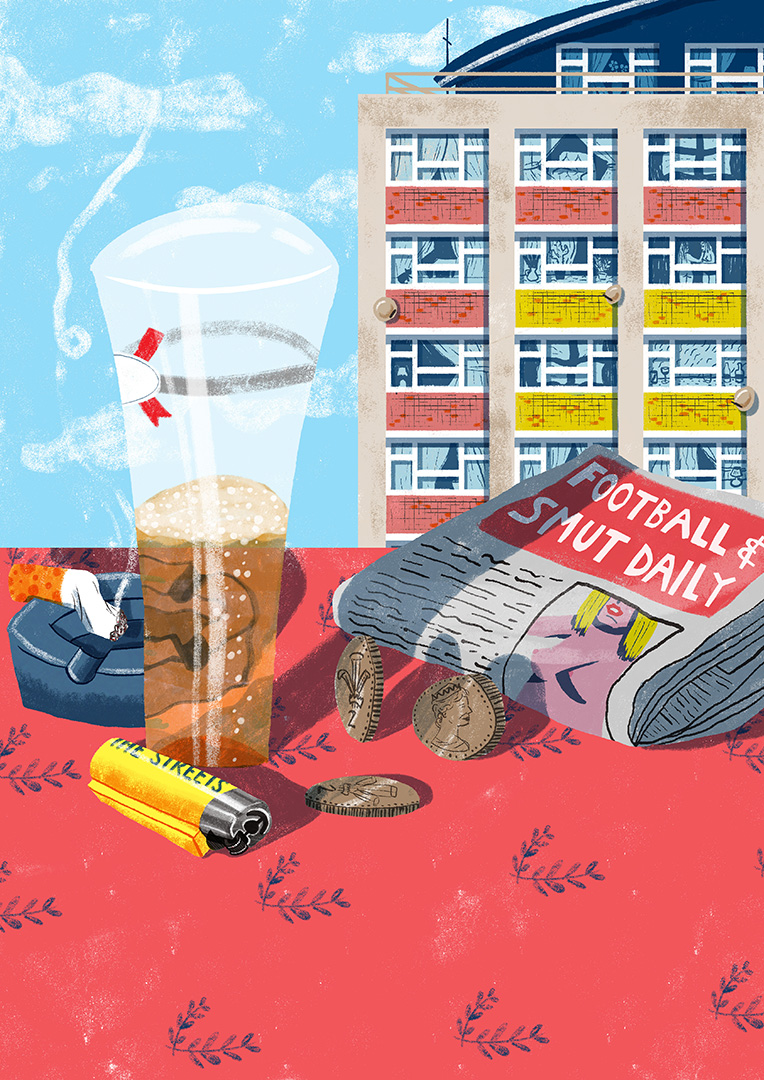 2. Tell us about your aesthetic.
Textures and vibrant colours. Cans of lager, cigetettes and iPhones.
3. What is your favourite medium and why?
Cheap colouring pencils. I love the variety of textures that can be made from them. There's also an immediacy to pencils I like. They can be used to get visual information down quickly without any faffing around.
4. What is your artistic process like?
I keep a collection of observation drawings that i pull ideas out from. I then storyboard the idea and plan if it's an animation. From then I work on them digitally and sit hunched over my Wacom tablet for several hours.
5. Who and/or what inspires your work?
David Hockney paintings, the everyday life in London, things that annoy me and English humour.
6. What role does art play in your life? How does it change the way you view the world?
It's a necessary lifeblood that drives me to be the best person I can be. Or it's just something I do to pass the time.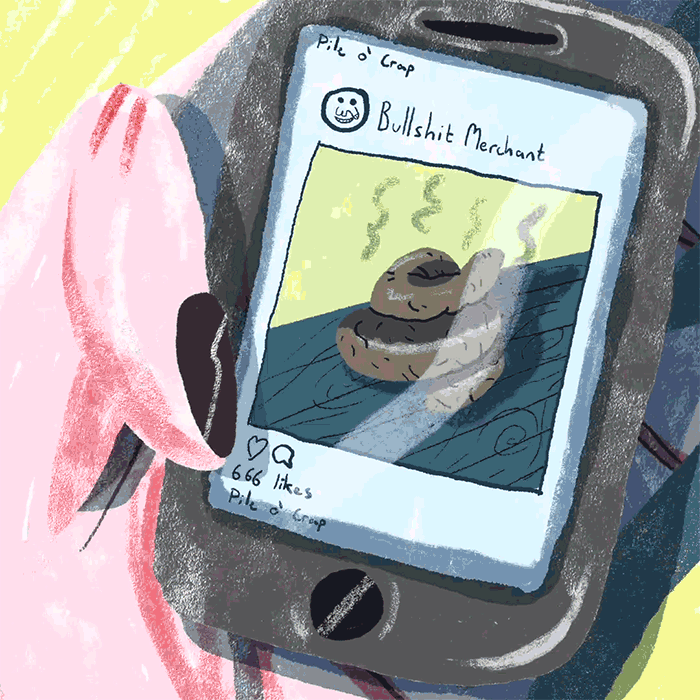 7. Where did you study?
I studied Illustration at Camberwell College of the Arts, part of UAL. It was a laugh.
8. Where do you see yourself in five years?
I am currently with a little agency at the moment making animated GIFs. In five years I'd like to have a much larger clients base. Being with one of the big London illustration agencies would be nice. But as long as I'm doing bigger and better work I'd be happy.
9. What about in ten?
Nobel Peace Prize winner.
10. What do you hope to achieve with your art?
I hope that one day it can inspire peace in the Middle East. Or if not maybe just make someone smile.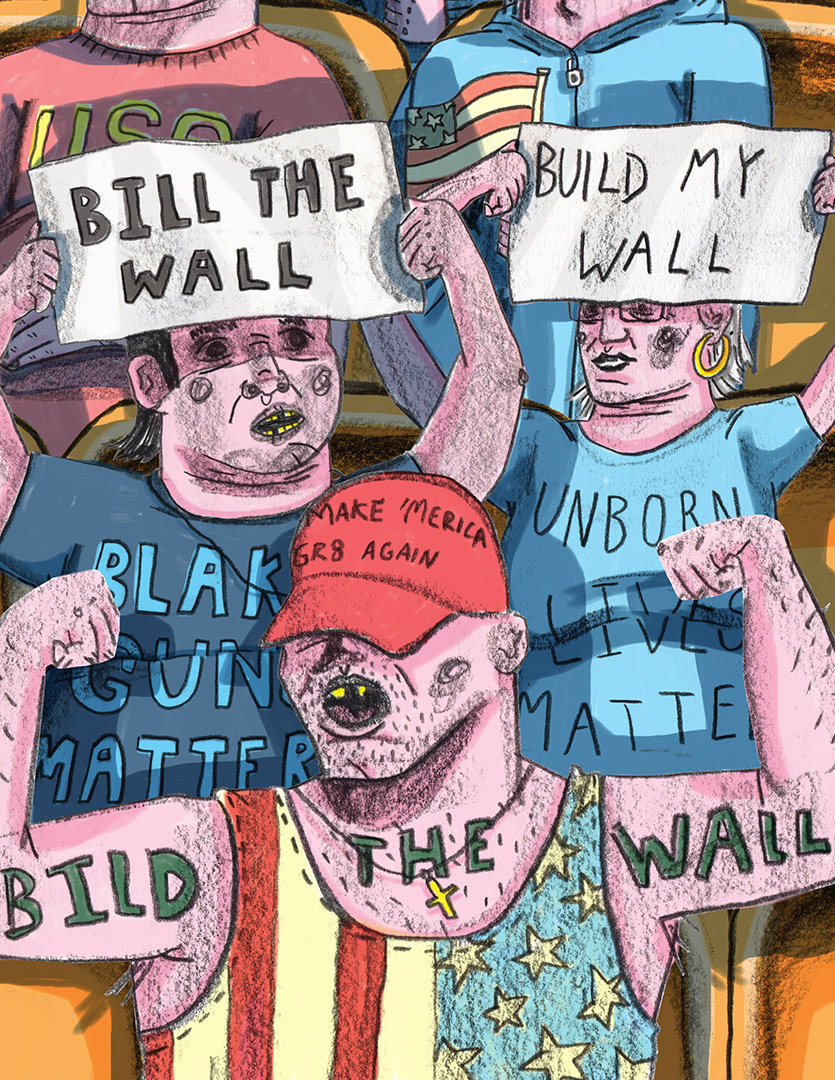 11. Now, tell us a little more about you as a person: what is your favourite food?
Vietnamese food, especially pho, and all Italian food.
12. Favourite book?
The Bible. It's full of great stories.
13. Favourite genre of music?
Really loving the music of The Kinks, Slipknot and Anderson Pak at the moment.
14. What are your hobbies?
Pouring salt on slugs and watching Netflix and chilling.
15. If you weren't an artist, what would you be?
I reckon I would make a good house wife.