Instagram:
@david_j_plant
Website:
www.davidjplant.com
1. What's your story? Where are you from?
I grew up as a British Forces kid in Hong Kong and Cyprus. I moved to the UK to do an illustration degree in Cornwall, before moving to Bristol where I live now.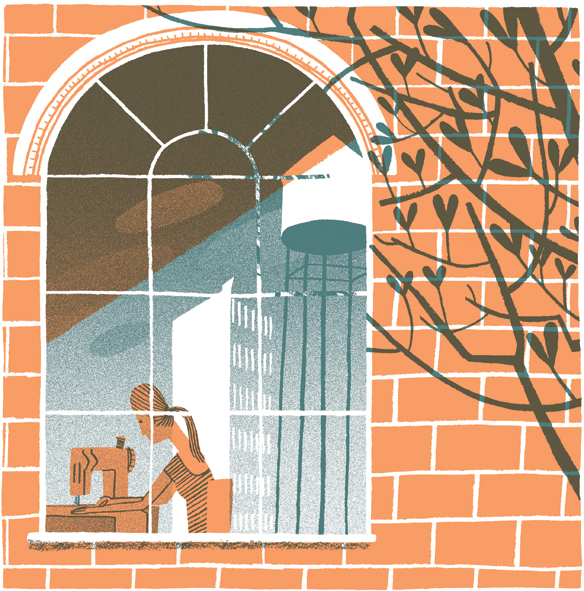 2. Tell us about your aesthetic.
I love using limited colour palettes that mimic traditional printing methods. I've also noticed a creeping theme of quiet moods and atmospheric light in lots of the scenes I draw.
3. What is your favourite medium and why?
I work almost entirely in pencil. I don't like things to look too clean or vectored.
4. What is your artistic process like?
It's quite longwinded... I draw all the elements separately on paper, scan each bit into my laptop and apply colour in photoshop. I'm sure it would be way quicker to draw everything digitally, but I like using pencil and paper.
5. Who and/or what inspires your work?
Edward Hopper, David Hockney, Eric Ravilious, Eyvind Earle, Mark Ryden... I also love old lithograph print books, museums and architecture.
6. What role does art play in your life? How does it change the way you view the world?
So many of my experiences end up being creative ideas and stories bubbling around in my head. Only a tiny fraction of those ever get turned into something real. I think that's maybe what it means to be a creative person- you see the stuff that happens around you as material that you can steal and reuse in your art.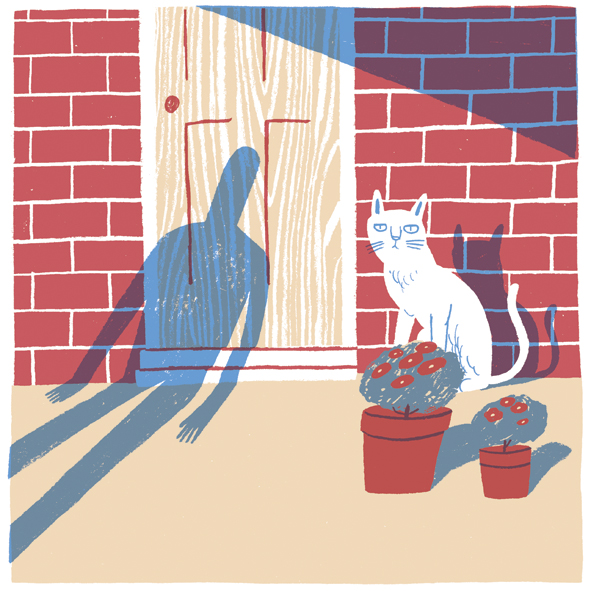 7. Where did you study?
Falmouth College in Cornwall.
8. Where do you see yourself in five years?
Hopefully doing what I'm doing now. I've had 1 children's book published and I'd like to do more at some point. I've also been dabbling with animation...That would be really fun.
9. What about in ten?
No idea!
10. What do you hope to achieve with your art?
My favorite artworks are ones that immerse me in another place or feeling. If anyone else gets that from looking at my work, that would make me happy.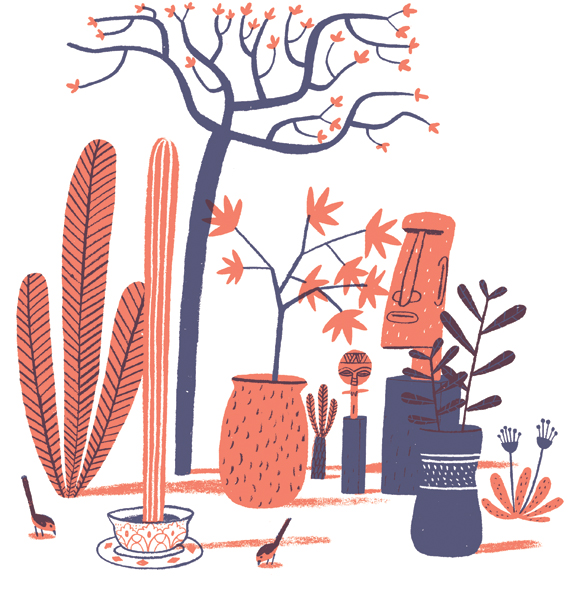 11. Now, tell us a little more about you as a person: what is your favourite food?
I'd have to say steak, even though I'm trying not to eat too much meat.
12. Favourite book?
'Breakfast of Champions' by Kurt Vonnegut
13. Favourite genre of music?
Psychedelic rock.
14. What are your hobbies?
Drinking coffee, eating biscuits, listening to podcasts, things I can do sitting down.
15. If you weren't an artist, what would you be?
Maybe an archaeologist... I have a side interest in history.