Instagram:
@david_umemoto
Facebook:
www.facebook.com/David-Umemoto-Art-264480850429533
Website:
www.davidumemoto.com
1. What's your story? Where are you from?
I'm from Montreal, Canada. I have my degree in architecture and I have worked in firms and doing consultancy in that field for many years. About 5 years ago, I've spent a year in Indonesia, mainly experimenting with bronze and aluminium art casting. Since then, I've started to shift towards crafts and visual arts and I'm now trying to position myself someplace between architecture and sculpture.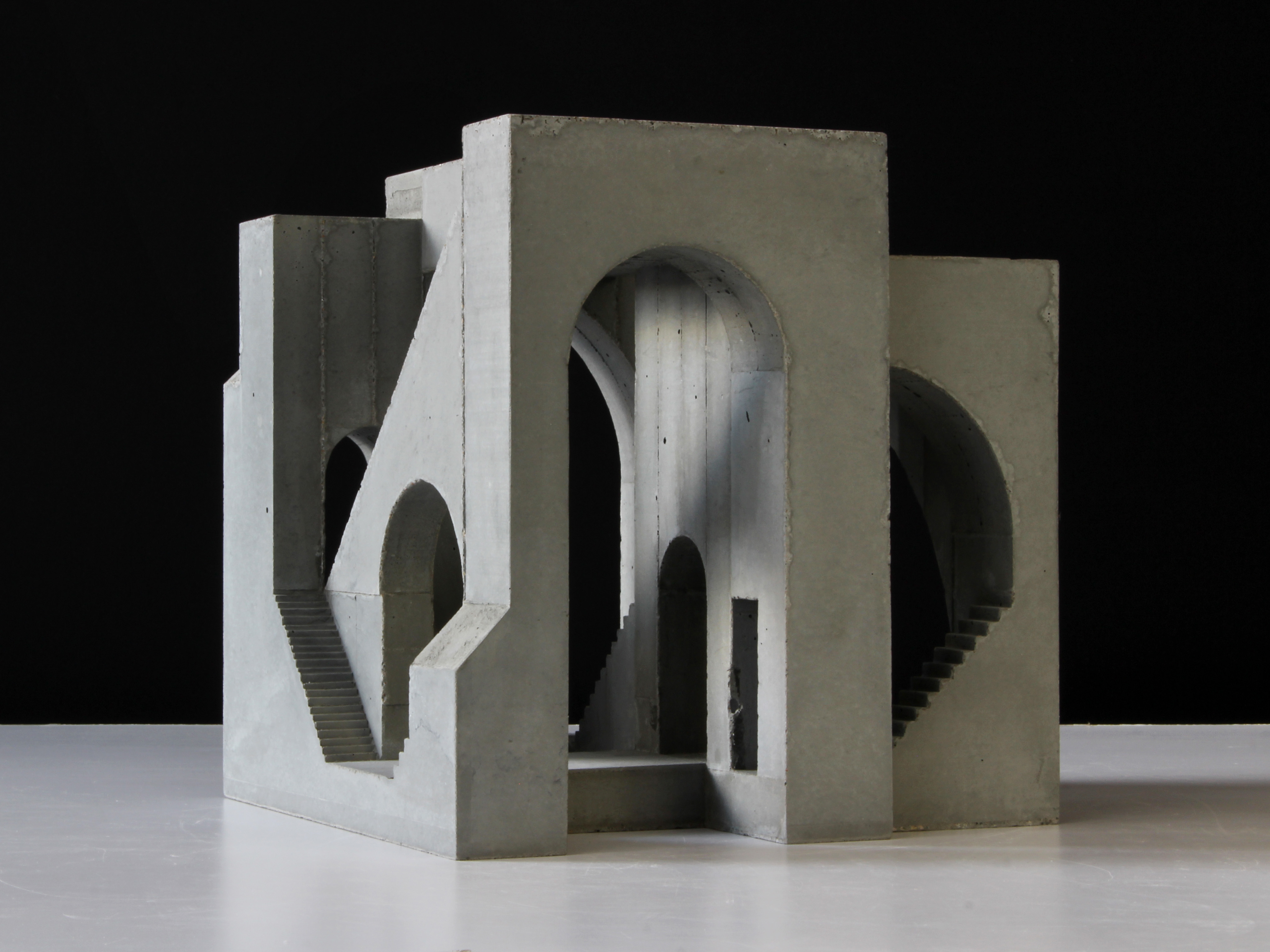 2. Tell us about your aesthetic.
People keep categorizing my work as "brutalist", which I don't deny or take offence of. But I think it's mainly because of the use of concrete. If my work was cast in plaster or bronze, no one would make the reference. That being said, I don't really have a better answer to give...
3. What is your favourite medium and why?
Definitely concrete. I like it mainly because of its plastic quality. It really catches light in a unique way and creates great shadow effects. I like its rawness and its imperfections. I like that it's a very modest and humble material. It is also very precise and has negligible shrinkage compared to molten metal and ceramics. This is very important when working with modular pieces in a very precise grid system. It is also durable and can be used outside.
4. What is your artistic process like?
My process is very iterative. If you could put all the pieces I've produced in the last couple years one after the other in a chronological order, you would see the very slow evolution. It's like a sketching process, where instead of erasing a line when I'm not satisfied, I just make another piece with a slight modification. Over and over again...
5. Who and/or what inspires your work?
I think Le Corbusier would be my major influence. But I could certainly add Scarpa, Zumthor, F.L. Wright as well as other artists like Giorgio de Chirico, Piranesi or Philip Glass...
6. What role does art play in your life? How does it change the way you view the world?
It's an obsession. Considering it's pretty much self-centered, I'm just amazed I still have a girlfriend, family, friends. I bless every day I can step into the studio and make a living out of it. I wouldn't change that for anything in the world.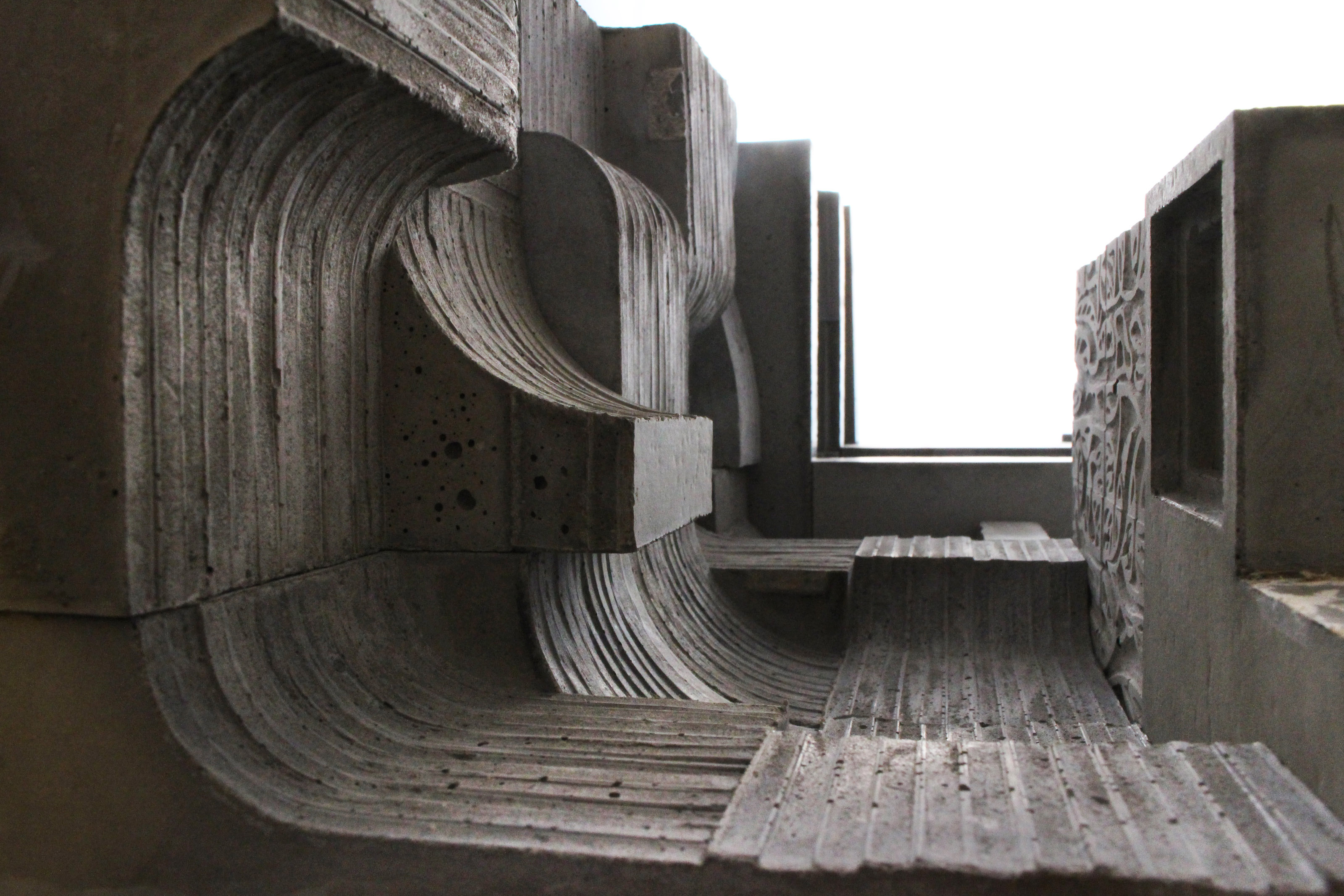 7. Where did you study?
I have my degree in architecture from Laval University in Quebec City, Canada
8. Where do you see yourself in five years?
Hopefully at the same place, but within a larger studio.
9. What about in ten?
Someplace similar, still in a larger studio but closer to a beach and surrounded by palm trees
10. What do you hope to achieve with your art?
That's a question I asked myself for years. I found dozens of answers, none of them very convincing, so I've decided to stop searching. I'm just a blue-collar making one piece after another, iteratively, pointlessly and just for the sake of it. I'm so happy.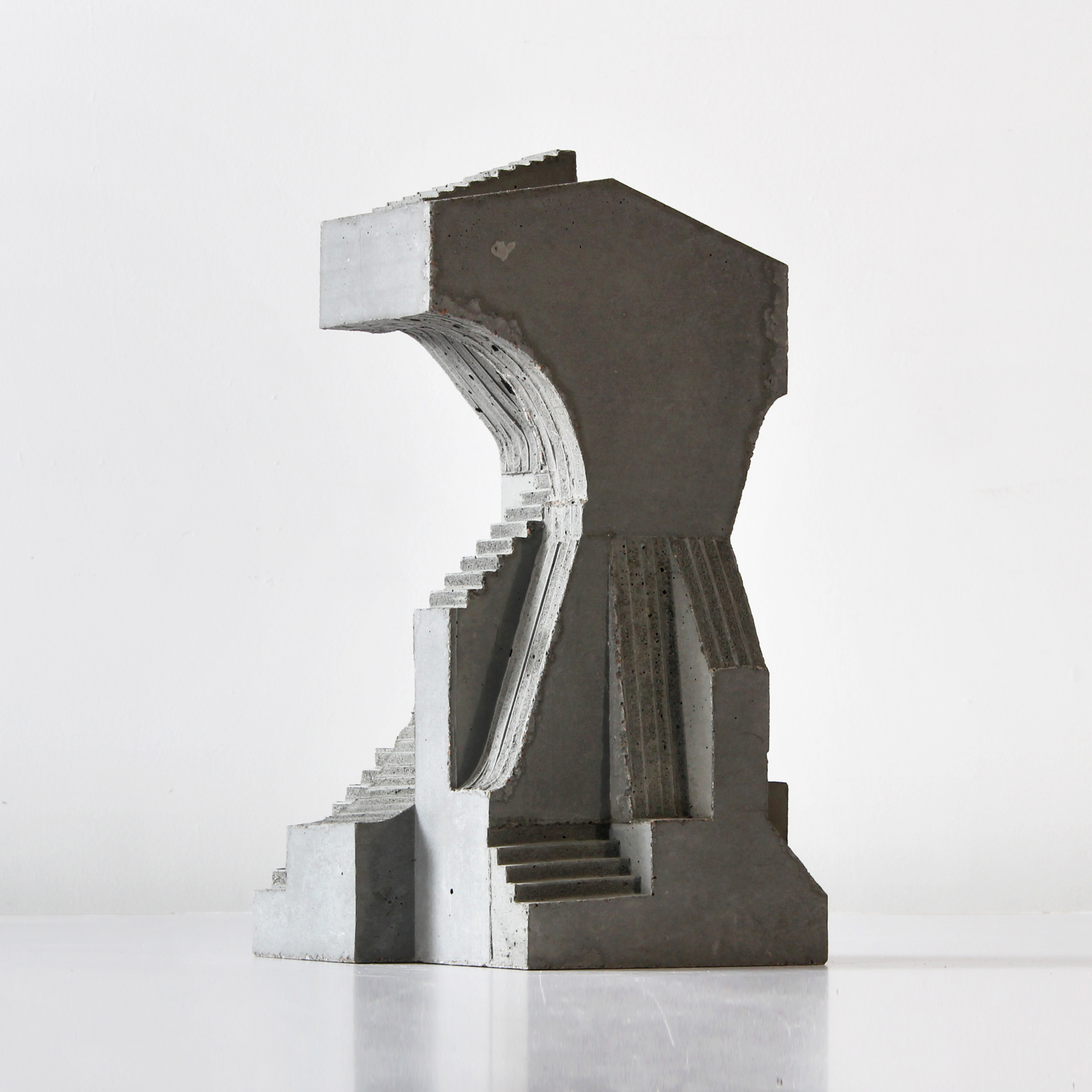 11. Now, tell us a little more about you as a person: what is your favourite food?
Anything with cheese, preferably melted.
12. Favourite book?
The Lee Valley Tools catalog.
13. Favourite genre of music?
Philip Glass. I think since he recorded so many albums, he should qualify as a "genre".
14. What are your hobbies?
Board games, running, eating greasy food with drinks then going running again.
15. If you weren't an artist, what would you be?
An astronaut. Or a cave man.