Instagram:
@davidebonazzi24
Twitter:
@davideBonazzi2
Facebook:
www.facebook.com/davide.bonazzi.5
Behance:
www.behance.net/dbonazzi246b32
Website:
www.davidebonazzi.com
1. What's your story? Where are you from?
I was born in Bologna, Italy, 32 years ago. I always had a passion for drawing. When I was younger I used to like the idea of drawing on commission and being a freelance worker, then later I put a great deal of effort in becoming a full-time illustrator. Now I'm very happy to do this job.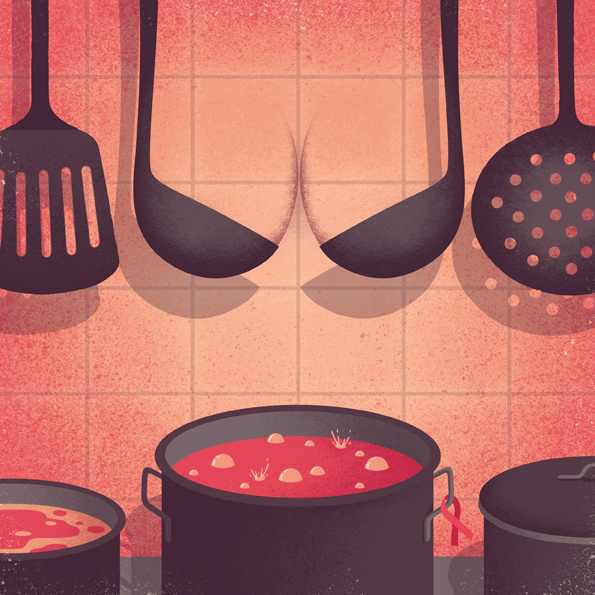 2. Tell us about your aesthetic.
As a conceptual illustrator I aim to create images with a "twist" inside, that turns a plain subject into a smart metaphor. I love images that are not what they seem at first glance, and show a hidden meaning behind them. On a stylistic level, I like to play with textures and custom brushes made from scanned found objects. This helps me to give my artworks a warm and evocative atmosphere.
3. What is your favourite medium and why?
My favorite medium is digital because it allows me to have a strict control on all the elements I draw. I can do lots of changes and variations to the art without the fear of doing a mistake. This make me feel pretty relaxed and free to experiment during the artistic process.
4. What is your artistic process like?
Everything starts with some rough sketches on paper, then I usually draw a more detailed artwork in grayscale on Photoshop. Then I move forward with the final, colored image after the approval of the client.
5. Who and/or what inspires your work?
Lots of things. I think I'm inspired mostly by traveling and visiting new places. I also find inspiration in books, graphic novels, films, internet, museums and exhibitions, works of fellow illustrators, or simply by walking along the streets of my city. I've been influenced a lot by American pop culture, European Surrealism, conceptual illustrators from the 50's up to nowadays.
6. What role does art play in your life? How does it change the way you view the world?
Art has a main role in my life. I think it gives me a key to analyze and understand the world and the human beings. Also, the more I learn about visual design and communication, the more I look at the world's shapes and colors with amazed eyes.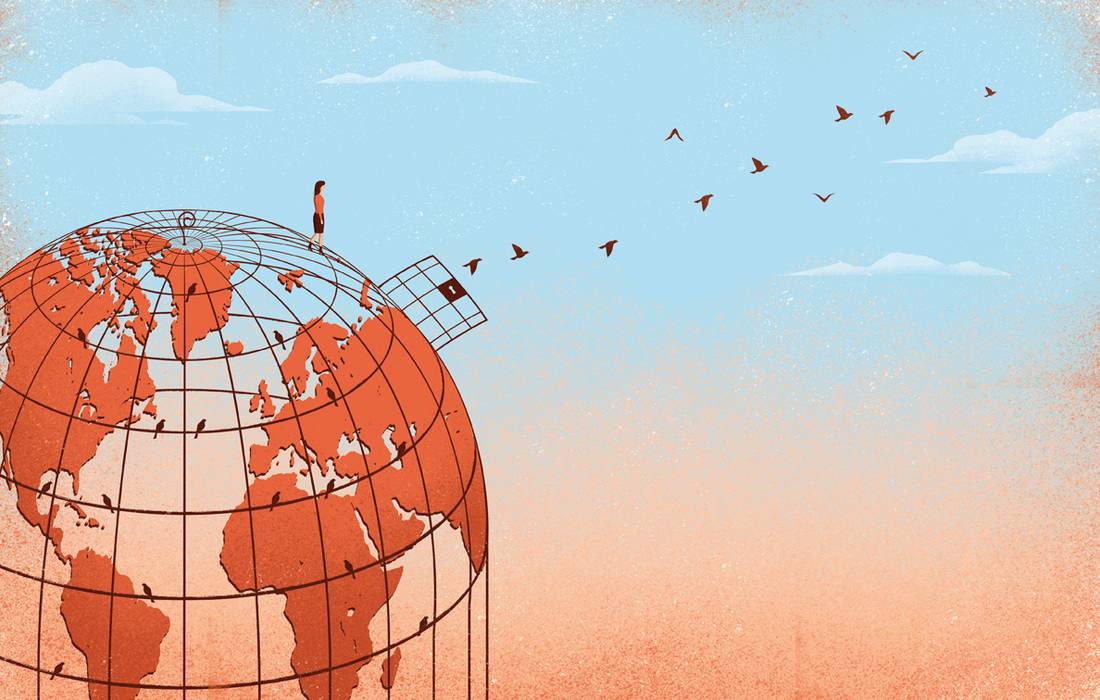 7. Where did you study?
First I had a degree at the faculty of Arts and Humanities of the University of Bologna, where I used to study stuff like literature, latin, history,... I discovered illustration quite late, when I was 25. I attended illustration courses at IED - European Institute of Design in Milan and at the Academy of Fine Arts of Bologna.
8. Where do you see yourself in five years? Working in an agency?
I hope I'll still be working as a freelance illustrator, I really enjoy working on commission. Also I hope I'll have realized some personal illustrated projects I have in mind.
9. What about in ten?
The same! But who knows? Maybe I'll become a teacher, or I'll work in a studio.
10. What do you hope to achieve with your art?
I just try to depict the nowadays society with its problems and contradictions. And I try to do that in a visually interesting way. If I had a purpose, this is stimulating reflections and doubts in people, making them asking questions to theirselves rather than having answers, and sometimes putting a smile on their faces if possible. I like conceptual art because it can address a complex problem in a visually smart and impressive way. Conceptual art turns abstract ideas into visible things, this makes the ideas far more concrete and effective.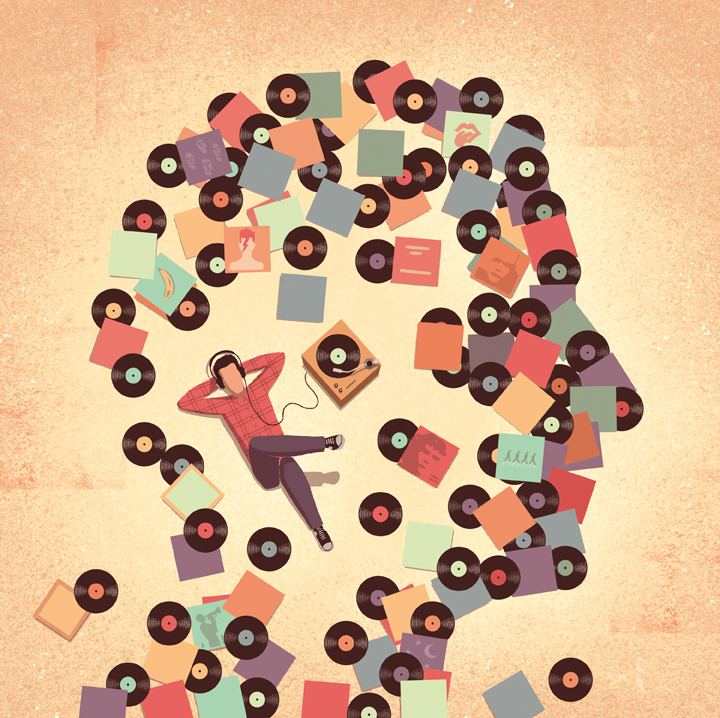 11. Now, tell us a little more about you as a person: what is your favourite food?
Hard choice. I guess pizza wins.
12. Favourite book?
Another difficult choice. Maybe Rebellion by Joseph Roth.
13. Favourite genre of music?
I enjoy many different genres, from classical to prog rock. When I'm at work I prefer electronic music, French touch, trip-hop.
14. What are your hobbies?
I like playing football, tennis, watching movies, or just spending time with the people I love.
15. If you weren't an artist, what would you be?
I don't see myself as a proper artist, but had I not made it as an illustrator, I guess I'd have been a graphic or motion designer.