Instagram:
@davidjmcmillan
Twitter:
@davidjmc_
Tumblr:
davidjmcmillan.tumblr.com
Website:
www.davidjmcmillan.co.uk
Shop:
davidjmcmillan.bigcartel.com
1. What's your story? Where are you from?
I'm originally from a small town in County Down, Northern Ireland, not too far from Belfast. I left to study illustration in Bristol were I lived for a few years, before heading off to Berlin. I'm now back in Belfast again, but only for a little bit.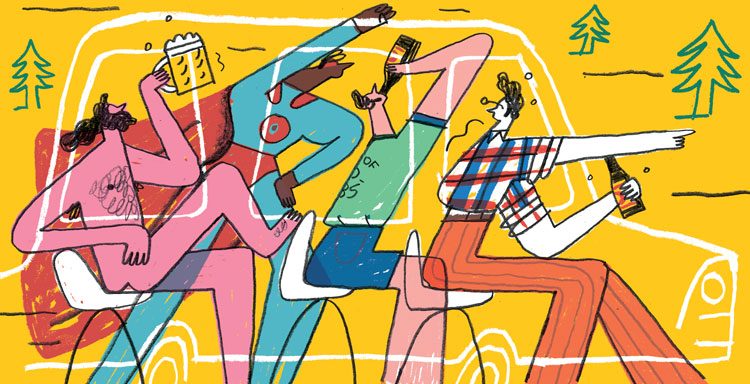 2. Tell us about your aesthetic.
My work was once described as 'organised chaos' which I think suited it quite nicely. I try to keep the characters and textures very messy and as much like my sketchbooks as possible, but I do spend a lot of time figuring out composition. My girlfriend said it's a bit like a puzzle, or a game of Tetris. I want to make sure all the messiness fits together.
3. What is your favourite medium and why?
I really enjoy the simplicity of some good pencils and crayons. My finished work is composited digitally, but it all comes from playing about with those pencil crayon textures and colours.
4. What is your artistic process like?
It's very much informed by printmaking. I do an outline sketch as a guide, then draw each possible colour layer on top of that using a lightbox. Building up all the elements before scanning and taking it into Photoshop to compose and colour. It gives me a lot of freedom to try different mark making, and colour variations for the final piece.
5. Who and/or what inspires your work?
People watching really inspires me. I enjoy the little interactions or the kind of stories you can take from people just by how they're walking or what they're wearing. It's quite humorous in its subtleness.
6. What role does art play in your life? How does it change the way you view the world?
Art helps me see the world in how it's built up. How shapes, colour and lines work together to create something visually interesting.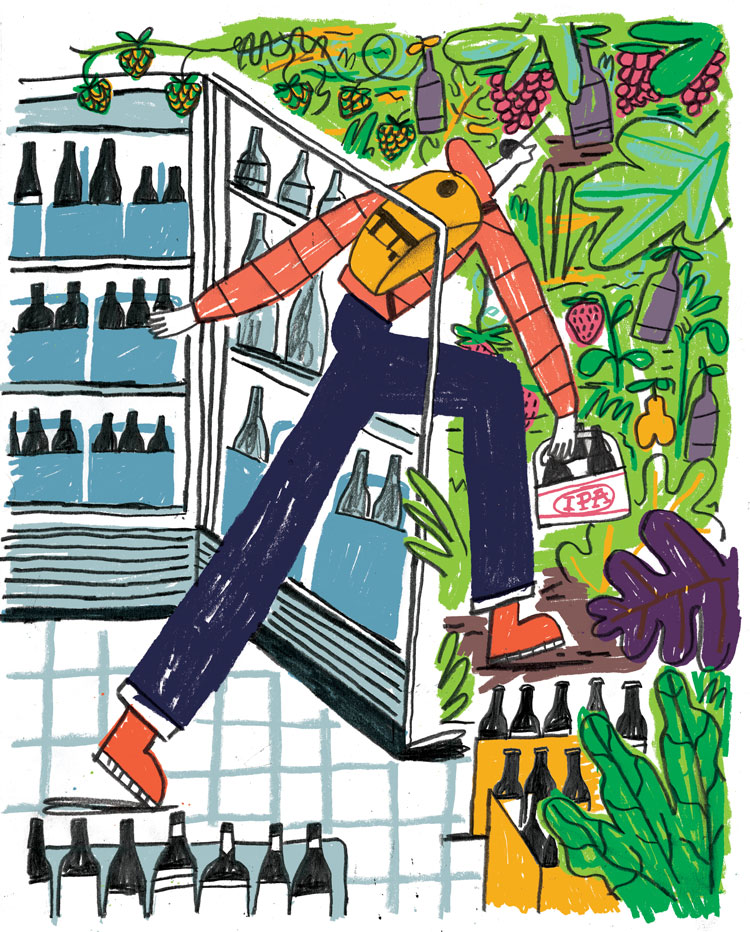 7. Where did you study?
I did an Art Foundation year at the University of Ulster in Belfast before leaving to study illustration at the University of the West of England in Bristol.
8. Where do you see yourself in five years? Working in an agency?
The dream is that in five years I'd like to see myself living comfortably (enough) off an illustration career. Bowie released Heroes when he was 30, so that's my aim – I have to achieve my 'Heroes' but I don't know what that is yet.
9. What about in ten?
God, how terrifying! I would love to try my hand at art direction again. I did some a few years ago and really loved the opportunity to work with an amazing list of illustrators. It would be nice to be an Art Director for a magazine while still getting to work on my own practice.
10. What do you hope to achieve with your art?
A little sense of fun.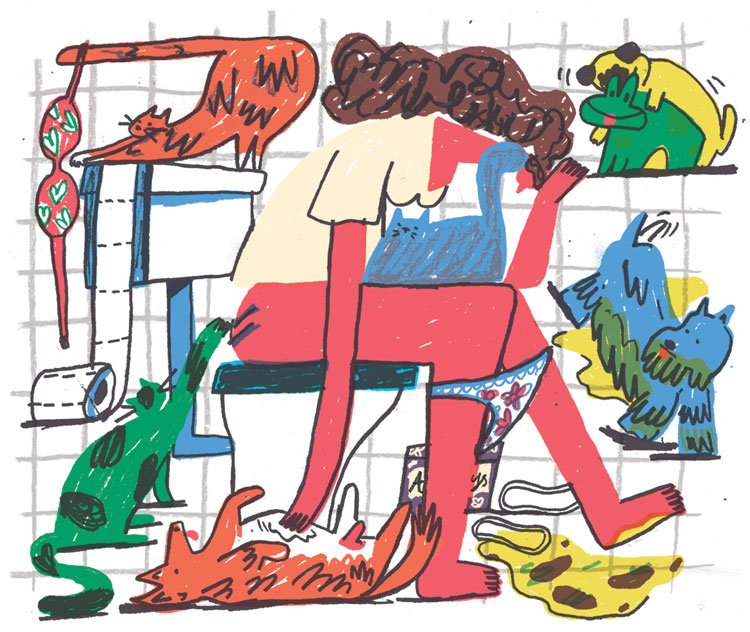 11. Now, tell us a little more about you as a person: what is your favourite food?
It would be bad if I didn't answer this with Döner Kebabs. I had a part joke / part real love for a good Turkish kebab while in Berlin. I wont eat them anywhere else now though. I was spoilt in that city. My girlfriend even made a hilarious collections of comics based on my obsession - http://www.jaydeperkin.com/Doner-Days
12. Favourite book?
I don't feel I've read a proper book in ages, but I do have a pretty solid collection of picture books and comics and flicking through the pages of The Promise by Laura Carlin or any Blexbolex book is always really inspiring.
13. Favourite genre of music?
This may sound generic, but I have a very eclectic taste in music. I've been lucky to know people who have introduced me to all kinds of rock, ambient, soul, reggae, electronic etc, that I like working to different music depending on my mood. If it has a good hook and bass line I'm sold.
14. What are your hobbies?
I feel so boring in that most of my hobbies revolve around illustration. I really enjoying watching movies, going for walks and hanging out with my friends. Simple pleasures.
15. If you weren't an artist, what would you be?
Maybe a brewer. It'd be nice to make my own beer, or running my own little ice cream shop. Simple answer – fat or drunk.