Instagram:
@david.m.esquivel
Behance:
www.behance.net/DavidEsquivel
1. What's your story? Where are you from?
My name is David Esquivel. I'm 23 years old from Aurora, IL. I'm a self-taught painter. Once I graduated high school, I decided I wanted to become an artist. I didn't feel right going to school, putting myself in a ton of debt, for a career that is not guaranteed to have a pay off in the end. So I decided to paint and draw as much as I can to make up for my lack of education. Let me say thanks for letting me show my work alongside so many great artists!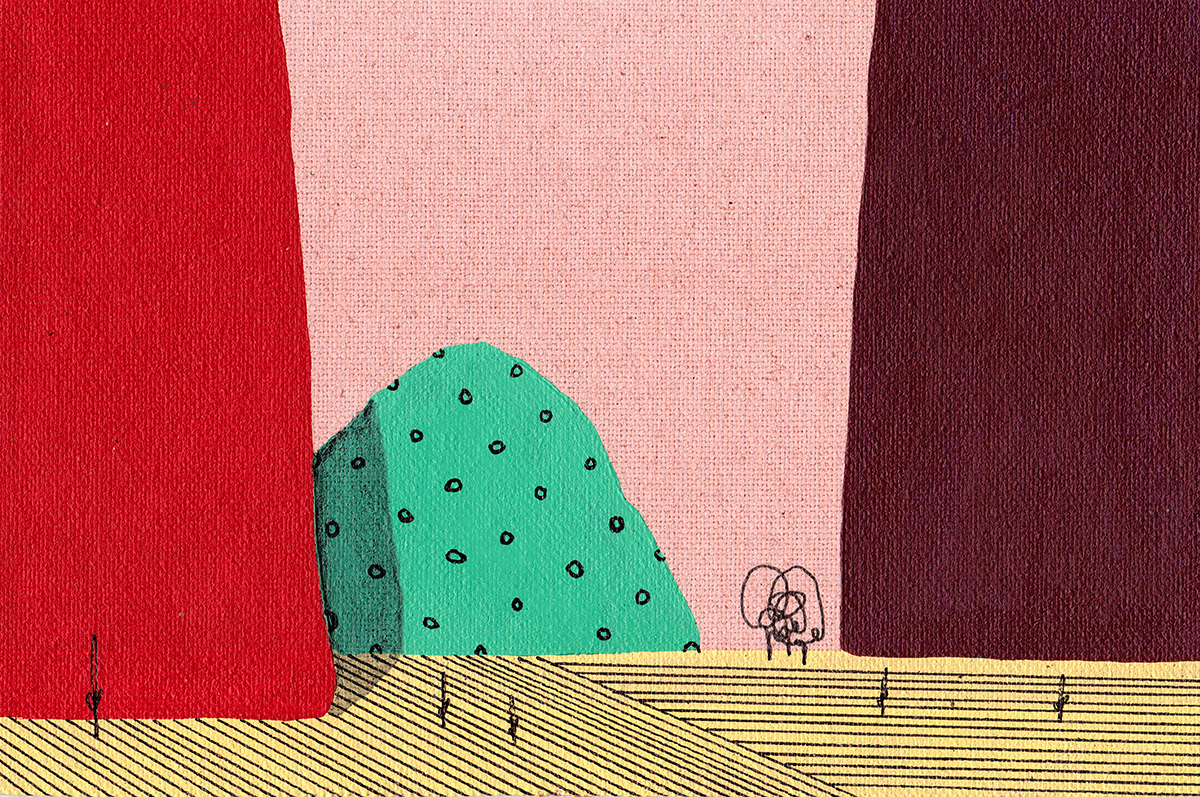 2. Tell us about your aesthetic.
My work is about the space and relationship between objects. I work toward making minimal landscapes although sometimes I just end up paintings minimal nothings. Color is very important to me as a way to create a feeling of distance. I tend to work small but I still try and make my work feel very expansive. Aesthetically for me, it just comes down to making work that is at peace with itself.
3. What is your favourite medium and why?
I mostly use acrylic paint. It's very easy to use for getting opaque colors that can still be drawn or painted upon.
4. What is your artistic process like?
Usually it begins with making a shape and then feeling my way around it. I usually work the piece out on the canvas instead of drawing an idea first. I'm too dumb to try and take an idea out of my sketchbook and make it with paint. Mixing up colors is very important to me. I could make a composition that's ok but if the colors don't feel good together the whole things falls apart. It's a lot of use-the-force-ness going on when I work.
5. Who and/or what inspires your work?
Nature is main inspiration. The diversity and fragility of it always amazes me. As far as painters, Alberto Giacometti was my first big inspiration. How organic and natural his work is really is what inspired me to become an artist. Alex Beck is a contemporary painter whose work really moves me.
6. What role does art play in your life? How does it change the way you view the world?
I paint every day. It's my entire life at the moment. In terms of it influencing my world view, I try to just look at the world as a regular person and then take all my regular person observations and bring them out with painting.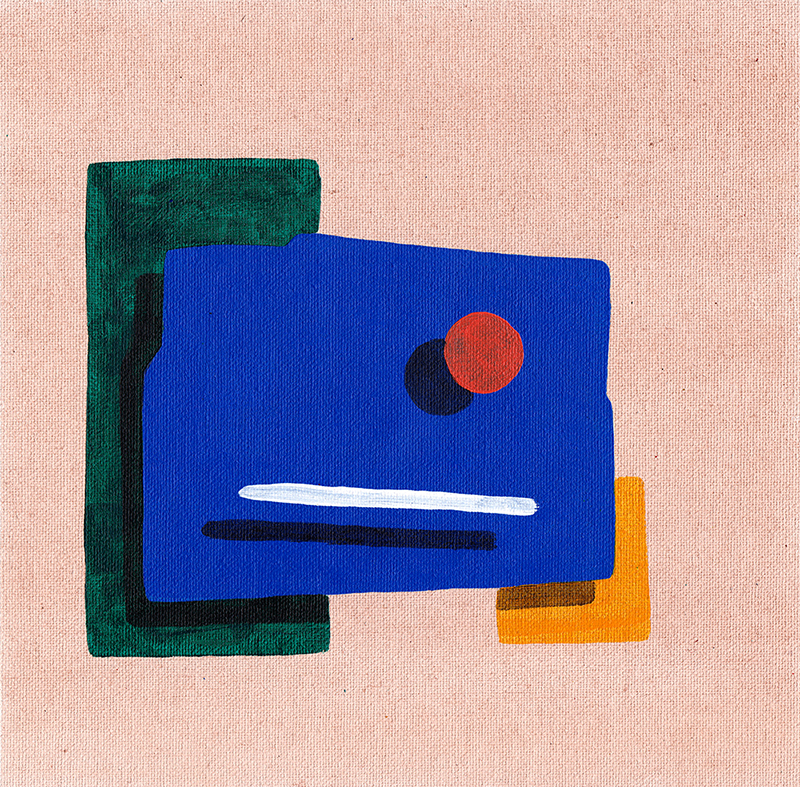 7. Where did you study?
In my room haha
8. Where do you see yourself in five years? Working in an agency?
I hope to be making work that good enough to be shown in the Athen B. Gallery. That place only ever shows great artists' work.
9. What about in ten?
Hopefully I'll be selling enough paintings to be able to buy a pizza whenever I want.
10. What do you hope to achieve with your art?
I want to make honest work that people can connect with. If I create paintings that people want to sit with, I'll be happy.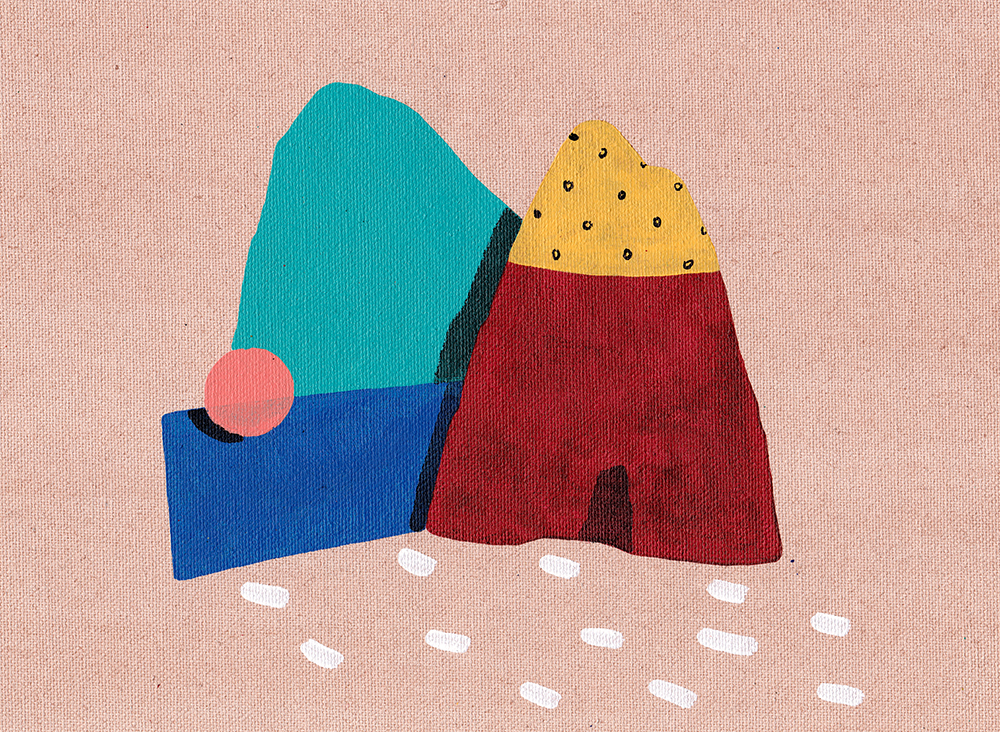 11. Now, tell us a little more about you as a person: what is your favourite food?
There's a little arcade near me called Luigi's and I'll put their pizza against anyone else's!
12. Favourite book?
Mary Shelley's Frankenstein.
13. Favourite genre of music?
I don't really have a favorite genre. I'm all over the place. Right now there's a YouTube channel called ElFamosoDemon that I'm really into. It's these great beats put to some interesting visuals.
14. What are your hobbies?
Honestly, mostly all I do is paint right now. I always look up cars for sale while paint dries hoping one day I can buy some old Datsun.
15. If you weren't an artist, what would you be?
I think if I wasn't an artist I would probably be a teacher of some kind. I took a Humanities class in high school that I liked. I could see myself doing that.