Instagram:
@davidvanderveen
Twitter:
@david_vdv
Facebook:
www.facebook.com/davidvanderveen.illustration
Website:
www.davidvdv.com
1. What's your story? Where are you from?
I was born in Rotterdam (The Netherlands). I lived there until age 12, then my parents decided to move to my mom's hometown, it's a small village next to Alicante (Spain). I was raised bilingually so language was not a problem for me. I did miss the grey cold weather! I knew I was gonna do something related with design/illustration at age 15, I never doubted, and I've drawn all my life. I'm currently settled in Valencia (Spain).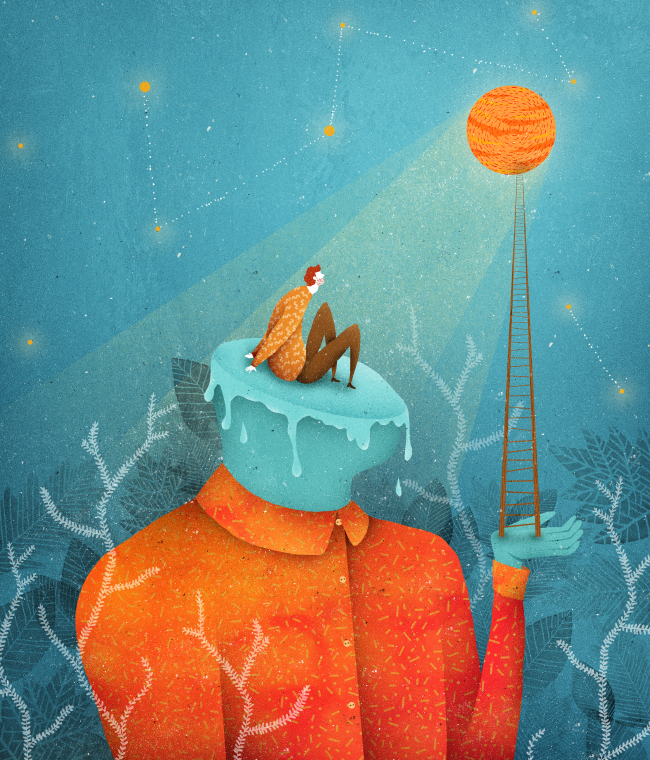 2. Tell us about your aesthetic.
Unreal proportions. Normally with no faces. Colourful with a lot of textures and fun! I can't really remember how it came to me. I try to do things differently but I lack time to experiment.
3. What is your favourite medium and why?
My work is mainly done digitally with Photoshop and Illustrator. But I really love to paint with aquarelle (although it doesn't appear on my illustrations). I love to see how the water drops of the paper and colours fusion with each other, just thinking about it makes me want to paint.
4. What is your artistic process like?
A lot of research, first about the theme and then colours. I like to decide the colour palette before I start. Then I begin sketching and once I find a final idea and composition that I like, I start colouring with Photoshop and sometimes I make some shapes with Illustrator and import them to Photoshop. I have a really low budget for materials, I just use a macbook and my 7 year old Wacom tablet. I promise I will update everything soon!
5. Who and/or what inspires your work?
When I draw for myself, my inspiration comes from music, lyrics inspire me a lot. Also lately I'm reading poetry, and since most of my illustrations are related with love, it helps. Many times, the most tiny things get me inspired, maybe just a colour palette that I see in a park, in flowers, or any situation of a movie scene that in my head, I relate to something that I can illustrate. I love when that happens. And many other artist inspire me, like Owen Gent is a genius, Aitch is amazing and spanish artists like Ricardo Cavolo or Mar Hernández.
6. What role does art play in your life? How does it change the way you view the world?
It changes everything. I notice it when I talk to friends who don't work in my area, we see the world with such different eyes. Art is my life. I'm constantly thinking about how I can communicate whats in my head. How I can take a piece of reality and take it into my world, then send it out to reality.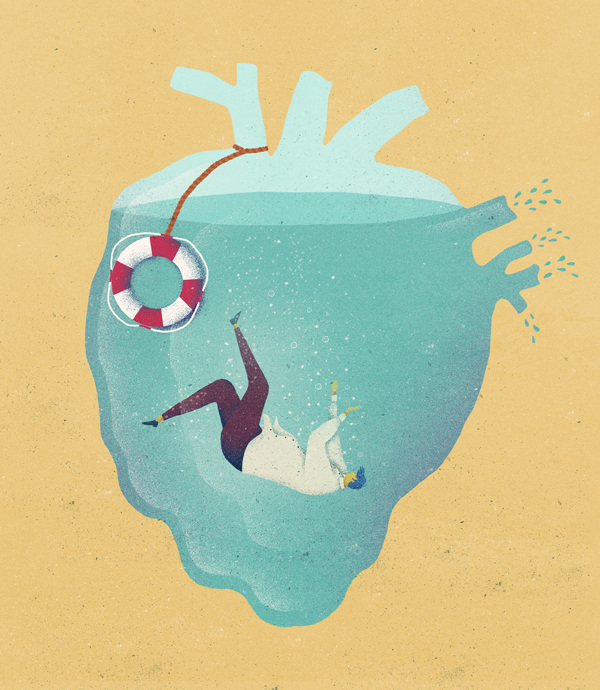 7. Where did you study?
I studied graphic design at an art school called Barreira in Valencia. After that I did a master in design and illustration at the Polytechnic university of Valencia.
8. Where do you see yourself in five years? Working in an agency?
I combine my freelance work with a job as an illustrator at an agency. I would love to just have enough work to live of as a freelance illustrator.
9. What about in ten?
I would really like to have some illustrated books published (if I ever have the time to actually sit down and write all the ideas I have). And of course my dream of living in NYC, unless Trump wins.
10. What do you hope to achieve with your art?
I just hope people can relate with what I want to communicate with my illustrations. Sometimes I put a lot of personal feelings in them so it's so nice when I read comments of the people that say they felt or feel the same. I already feel lucky to live in a era where someone can post and share their work on platforms like social media.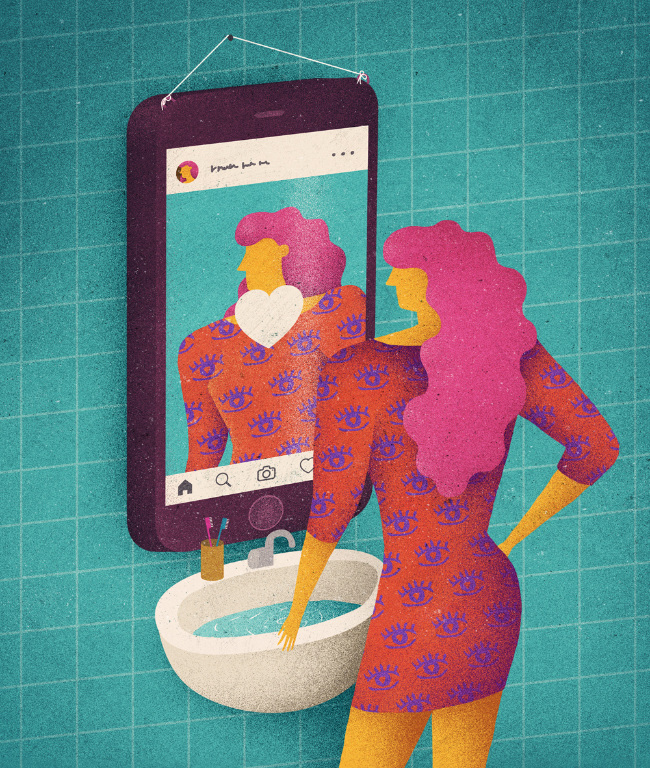 11. Now, tell us a little more about you as a person: what is your favourite food?
I adore sushi, a lot. I'm not a vegetarian but I love to try out vegetarian plates. And of course since I'm valencian, I love paella!
12. Favourite book?
The shadow of the wind by Carlos Ruiz Zafón. I read it a couple of years ago when I was obsessed with Barcelona, and I totally fell in love with it.
13. Favourite genre of music?
Maybe rock, pop indie as my favourites? But I can't stick with just one genre.
14. What are your hobbies?
Drawing, going to the cinema, bicycle, trying out new exotic weird food, I'm an absolute cat lover and I try to help cats I find homeless on the streets, would that count as a hobby?
15. If you weren't an artist, what would you be?
A dead person. Or maybe a cat, yeah, definitely a cat!