Instagram:
@ddidak
Behance:
www.behance.net/diegomarmolejo
Website:
www.diegomarmolejo.com
1. What's your story? Where are you from?
I am Diego Marmolejo and I am one of the 147689 illustrators who live and work in Barcelona. I studied psychology although I have always felt more comfortable with a pencil in my hand than with a patient on the couch.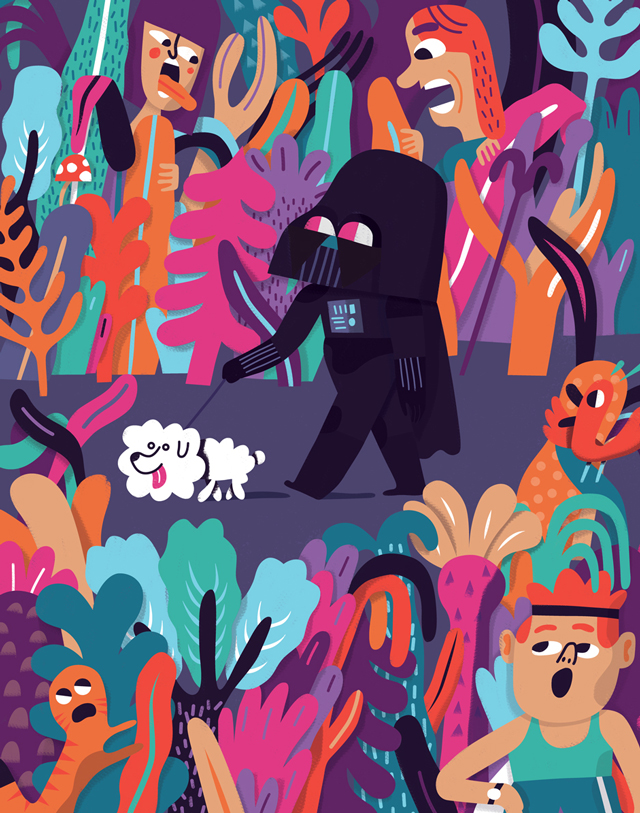 2. Tell us about your aesthetic.
My illustrations are a mixture of minimalism and maximalism. I like to draw things with a childish and adult language at the same time. With simple anthropomorphic figures but full of details that focus your attention for a few seconds to observe the whole image.
3. What is your favourite medium and why?
I like vector drawing because it is clean and helps you draw simple things. Although I'm not very perfectionist in form. I like to add to the vector drawing certain imperfections that makes the illustration more natural.
4. What is your artistic process like?
Before conceptualizing the idea I look for information about the previous work of other artists on the same subject. I try to make a conceptual map about what has been drawn on the subject. Then I start sketching ideas until I naturally find what I want to draw. I always start drawing in pencil on paper. Always very large drawings. And little by little I am adding details as if they were actors or props on a theater stage. Once the image is finished in black and white I look for the chromatic range more appropriate for the illustration and I finish the final art.
5. Who and/or what inspires your work?
I'm inspired by everything around me. Other illustrators and painters current or former, designers, sculptors, etc. In general all the visual information that my brain processes is able to function as inspiration.
6. What role does art play in your life? How does it change the way you view the world?
Any artistic expression radically changes your view of the world. It is a contagious way of communicating with the world. And to observe the world and transform it into an attractive visual language. And as much as possible, try to make the world a better place.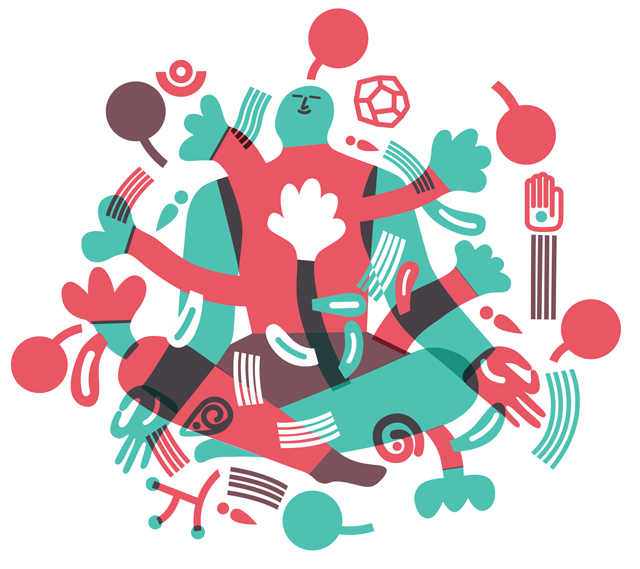 7. Where did you study?
I graduated in Psychology from the University of Barcelona and later I graduated in Design and Applied Arts at the Massana School in Barcelona.
8. Where do you see yourself in five years? Working in an agency?
In five years I hope to be a better illustrator than I am now and add more content and experience to my illustrations. And cover more professional fields of illustration.
9. What about in ten?
I hope that I have become a renowned illustrator so that I can teach and share my experiences with people who start.
10. What do you hope to achieve with your art?
I am very grateful to find a form of artistic expression with which to communicate with the community. It is a pleasure to be able to share a message in a language where I feel comfortable and able to reach the public. My drawings will not change the world, but if they produce any positive stimulus in people, I can feel very proud.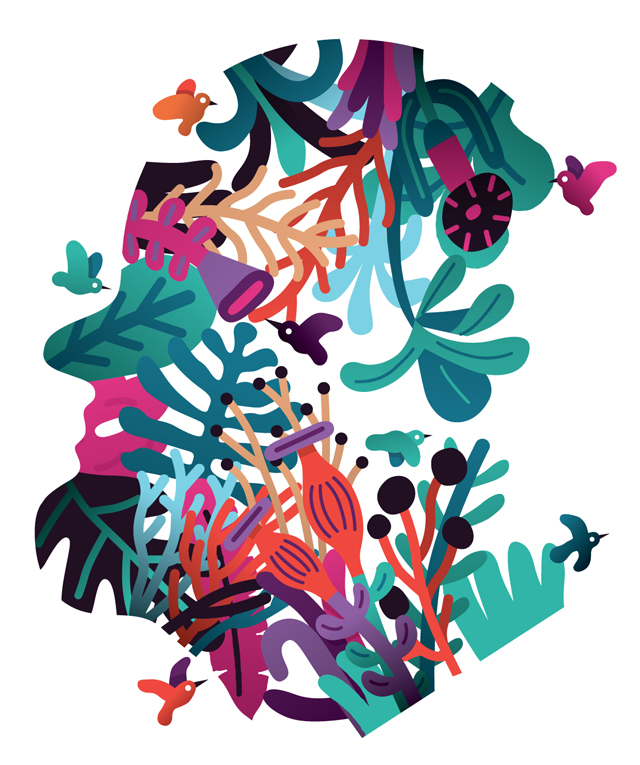 11. Now, tell us a little more about you as a person: what is your favourite food?
Prawn Rissotto with basil. Risotto de gambas con albahaca.
12. Favourite book?
Do Androids Dream of Electric Sheep? Philip K Dick (1968)
13. Favourite genre of music?
Grunge
14. What are your hobbies?
Old road bikes. Buy, restore and drive them.
15. If you weren't an artist, what would you be?
Psychologist.