Instagram:
@deadtheduck
Tumblr:
deadtheduck.tumblr.com
Behance:
www.behance.net/madhavnair
Cargocollective:
www.cargocollective.com/madhavnair
1. What's your story? Where are you from?
I'm from Thiruvananthapuram, Kerala and I currently live and work in Bangalore.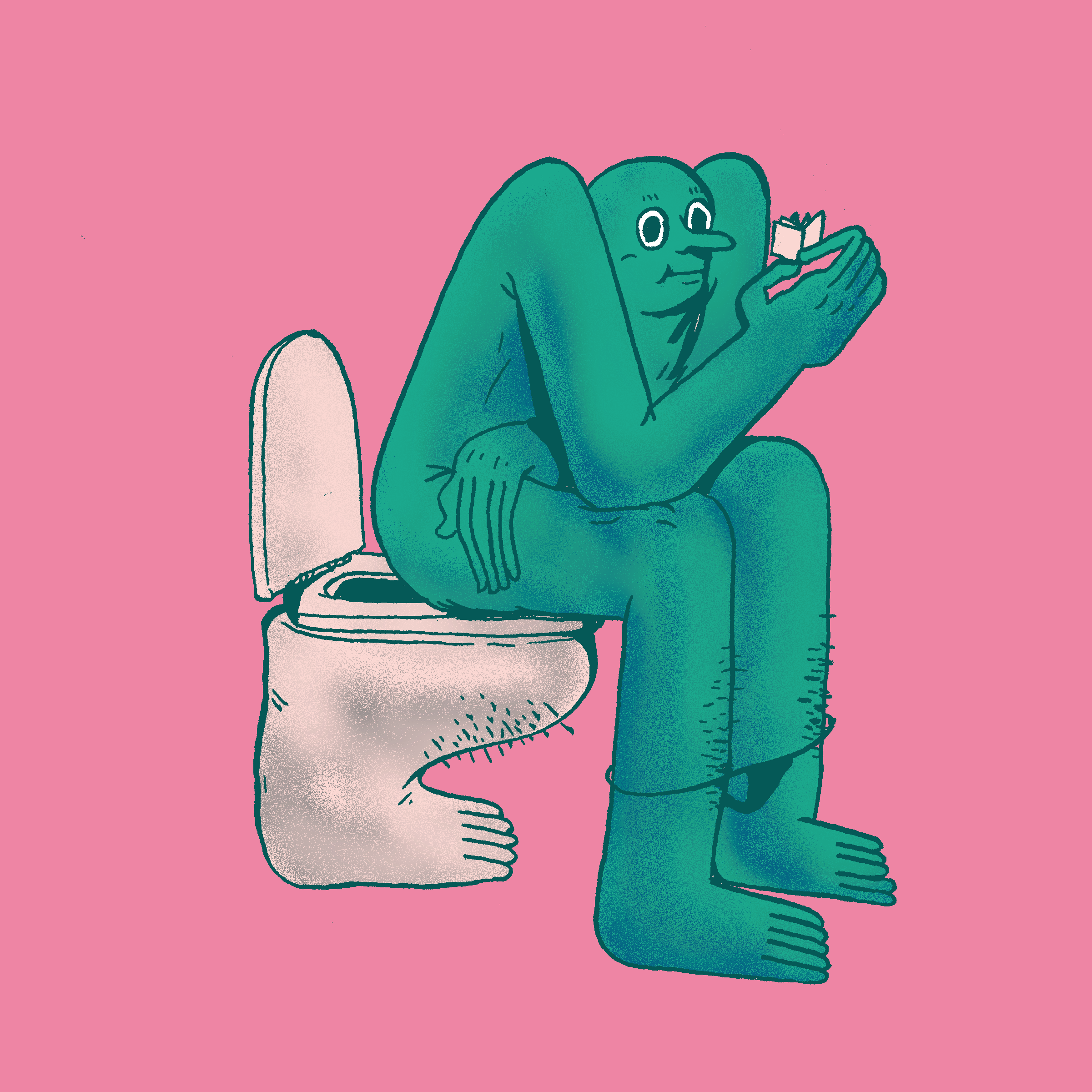 2. Tell us about your aesthetic.
I'm not sure where my aesthetic lies, but it's somewhere between making brightly colored comics about decay, digestion, rotting flora, extraterrestrials and other fleshy mutated things. I usually get bored very easily with a style or a process, which lets me get happily distracted by experimenting with techniques and narratives.
3. What is your favourite medium and why?
Currently, I'm in love with drawing with brushes and inks on paper, screwing around with graphic quality is super cathartic when you have some good music in the background.
4. What is your artistic process like?
After a lot of experimentation, I think I'll share a process that I'm the most comfortable with. I draw the image first in black and white on paper and color the scanned image digitally on Photoshop. Recently, I've started experimenting with collages and cutting up my own drawings and deriving new compositions from them.
5. Who and/or what inspires your work?
It's impossible to remember everyone whose work I've drooled over, but a few artists I owe everything to include Philip Guston, Jean-Michel Basquiat, Robert Crumb, Rene Magritte, Robert Beatty, MF DOOM, Amitabh Kumar, Tanya Singh, Antrakay, Appupen, Wong Ping, Jüri Arrak, Roy Andersson, Patrick Kyle, Charles Burns, Chester Brown and many more.
6. What role does art play in your life? How does it change the way you view the world?
I've been doodling in notebooks through school but I never took drawing seriously till I joined art school and discovered better stationery and better music to listen to. More recently, I've been turning weird thoughts and ideas into graphic narratives and I'm looking forward to experimenting with animation and installations but right now I'm really happy with the way I self-publish, produce and distribute zines and comix, so I doubt that I'll find anything else as my primary medium for storytelling.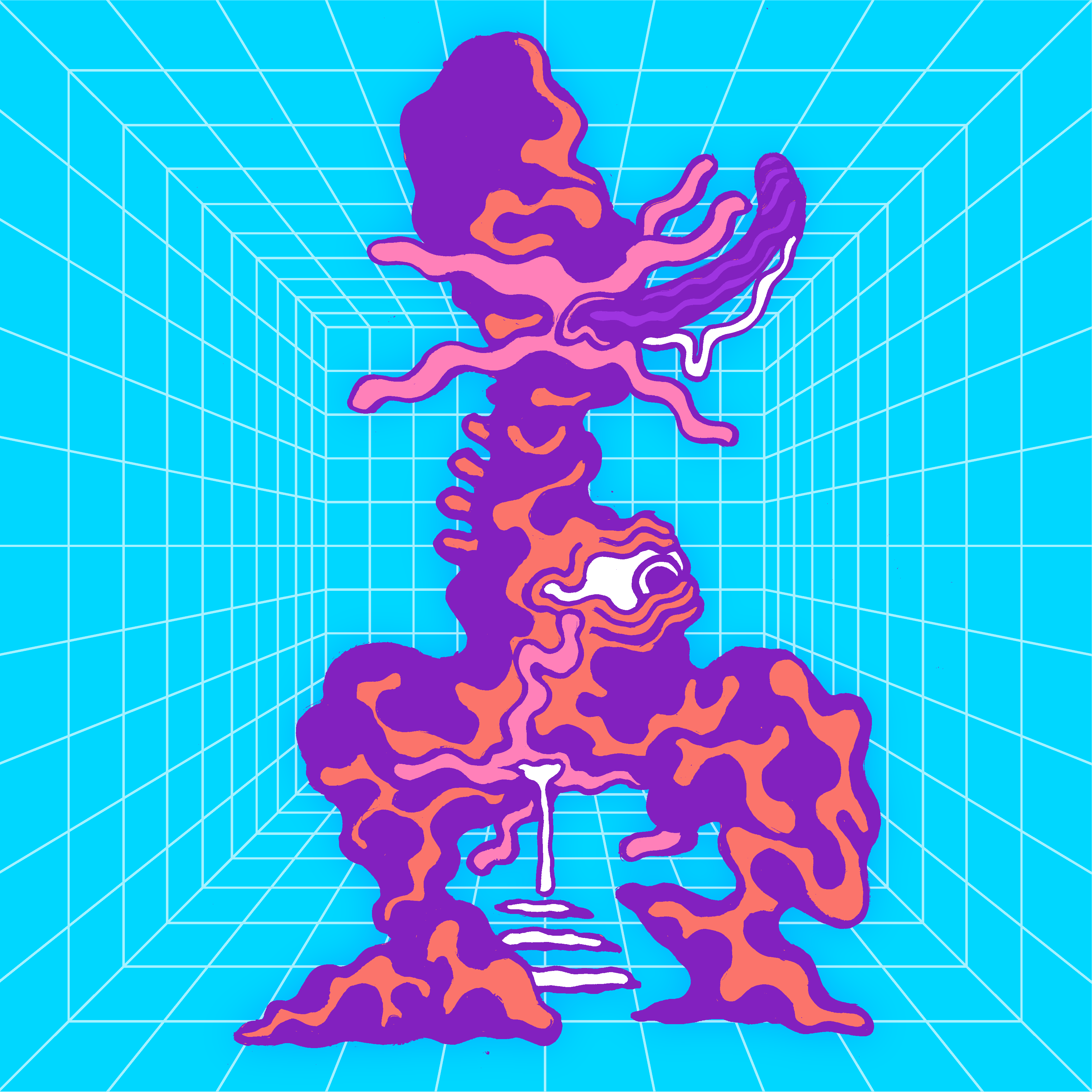 7. Where did you study?
I studied graphic design and visual communication at Srishti School of Art, Design and Technology, Bangalore.
8. Where do you see yourself in five years?
Having published some amount of good comix and anthologies, painted a large number of murals and maybe some exhibitions too, anything to justify the constant need to experiment with drawings and narratives. I'm slowly building towards a size-able amount of work for a serialized anthology of my own, work on it for a year or two before I put it out.
9. What about in ten?
Hopefully, some more comix. Although I'm super attached to and really want to grow kappa pazham (red bananas) at some point in my life, so maybe that as well.
10. What do you hope to achieve with your art?
Independence.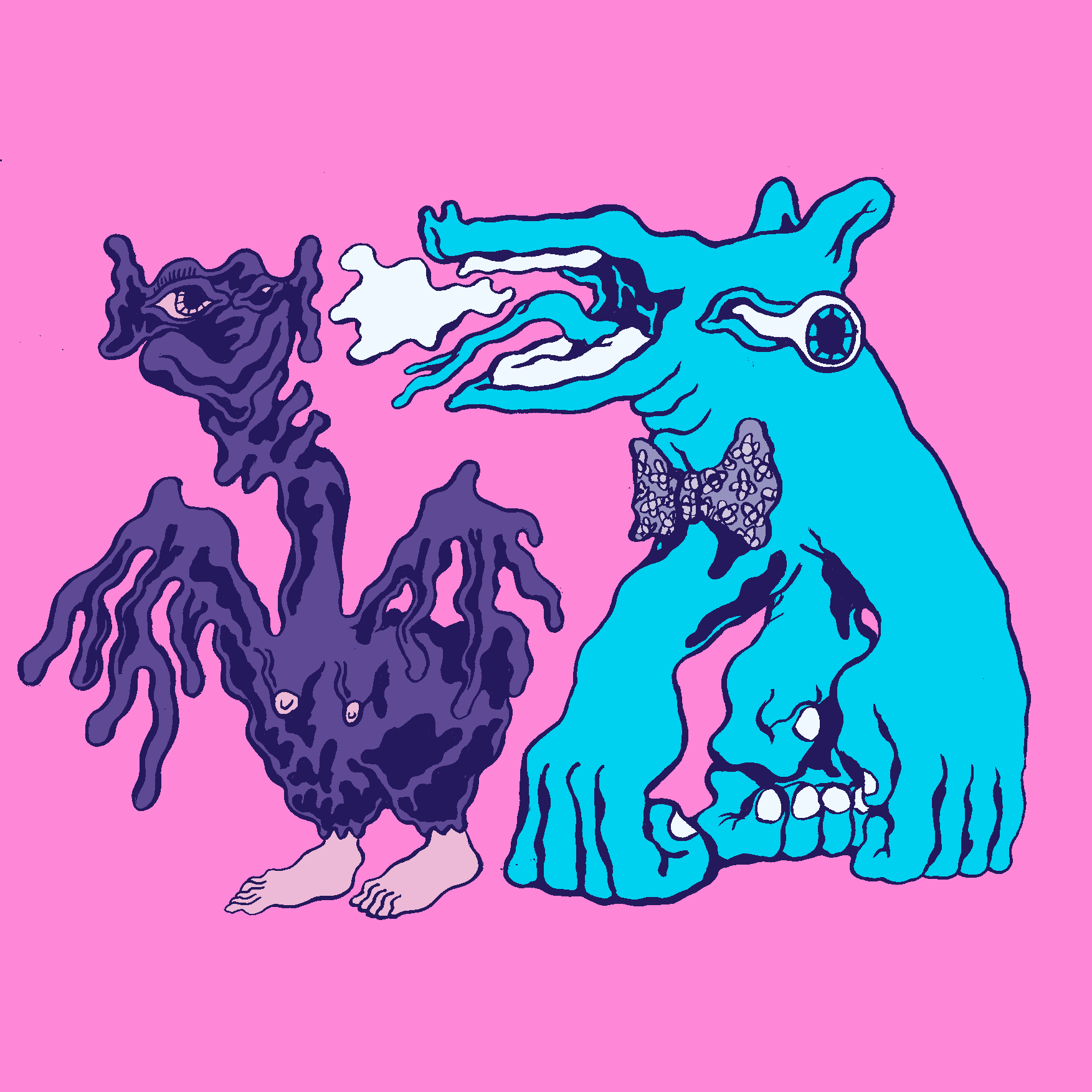 11. Now, tell us a little more about you as a person: what is your favourite food?
Kappa Pazham, a national treasure in my opinion.
12. Favourite book?
A current favorite is Don't Come in Here by Patrick Kyle. I cannot wait to get my hands on his new books.
13. Favourite genre of music?
This is an unfair question, but right now I'm listening to some lo-fi hiphop beat-tapes a friend showed me.
14. What are your hobbies?
Apart from drawing? Haha, I wish I had some. I'm trying to get into ceramics, right now, but it hasn't gotten anywhere.
15. If you weren't an artist, what would you be?
A nice red kappa pazham.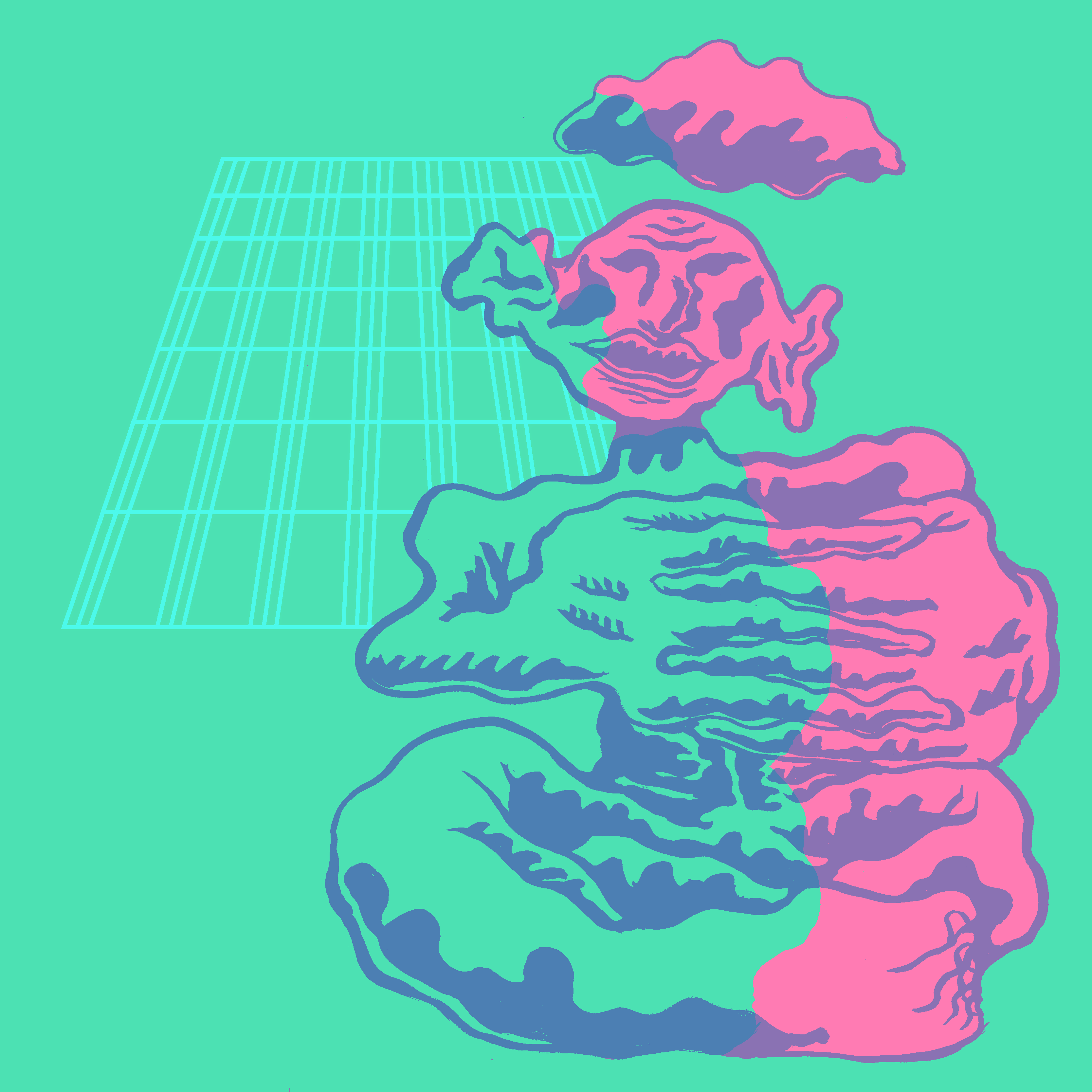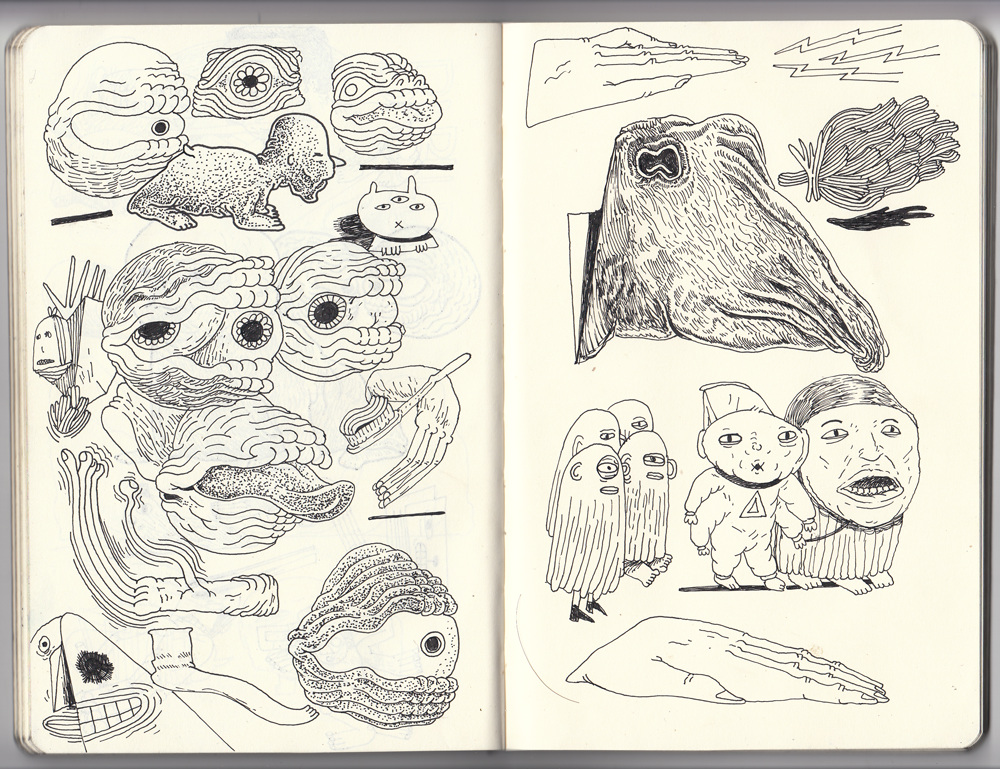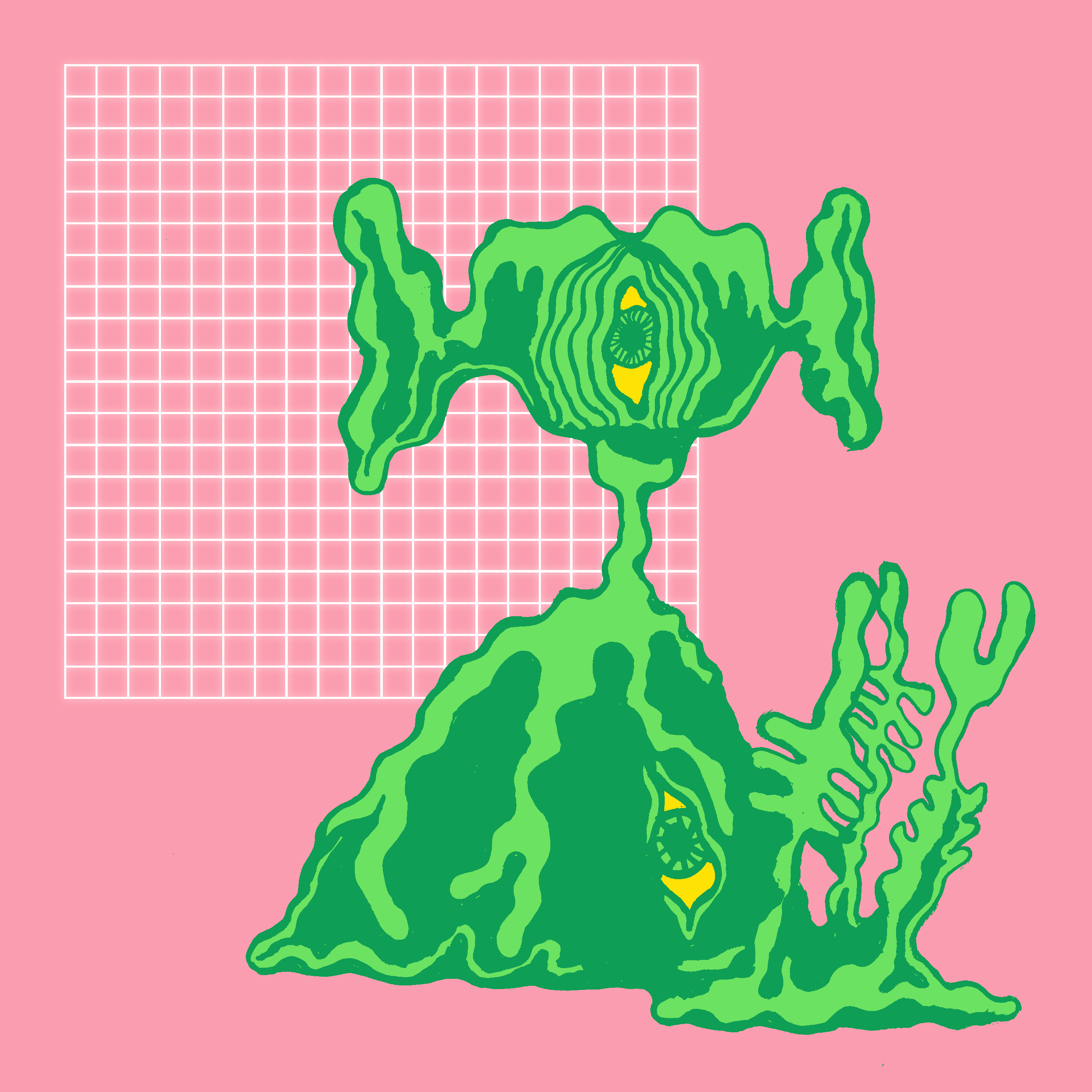 Curated by @thedoodlemafia, Ballpitmag curator for India