Instagram:
@decue_wu
Website:
www.decuewu.com
1. What's your story? Where are you from?
I was born in China, Hakka heritage. I came to the US in 2012. I have earned Illustration Practice MFA degree from Maryland Institute College of Art in 2014. Since then, I have been working as an illustrator and art director. My multi-city lifestyle and cultural exchange experience provides me with rich creative inspiration. I am also an avid collector of all things fashionable, my particular style focuses on the combination of lifestyle and fashion. Currently, I work at Airbnb as an illustrator and art director. My cat Sashimi is also my inspirational muse, who works as my drawing assistant. When I am not drawing, I experiment with new recipes and scour the world in search of the best food ever.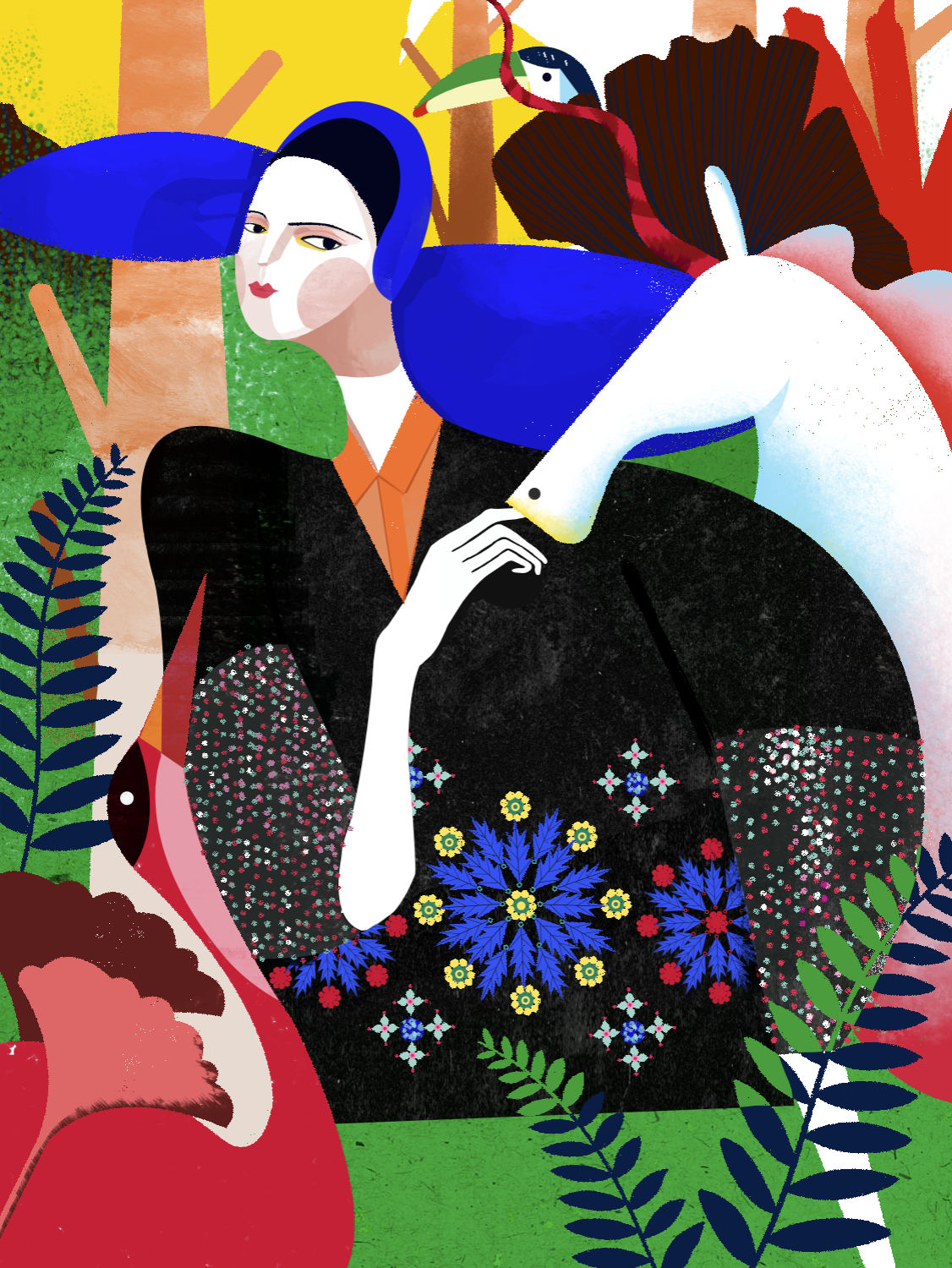 2. Tell us about your aesthetic.
My illustration style takes a lot of inspiration from the mid-century era: abstract and geometric shapes, limited palettes, and the offset texture of screen-printing. I'm also inspired by Cubism and Fauvism, such as Picasso's and Matisse's work.
3. What is your favourite medium and why?
I love both gouache painting and digital painting. I haven't done traditional drawing a lot in recent years, but it always feels fun when I do it. Digital painting brings me many possibilities to experiment with my creative process; a single brush or texture can affect an entire drawing, so I like to play with mixed digital brushes and texture.
4. What is your artistic process like?
I like to collect pictures/designs/moodboards from movies, magazines, and photos as my inspiration. I like to experiment and explore many different styles and with a variety of themes. For example, for my fashion illustration: I was so fascinated by the intricate details and environment from my favorite designer's collection. When I design an image, I will take the patterns and the main color of the entire season and use my imagination. First, I start with a sketch, then jump to the color, and then lastly, I apply textures.
5. Who and/or what inspires your work?
My favorite illustrator is Lorenzo Mattotti. I also love to go to museums and exhibits. My favorite artist is Picasso.
6. What role does art play in your life? How does it change the way you view the world?
I live as an artist, surrounded by artists and designers. I'm always inspired by other artists. Most of us know the feeling of being moved by a work of art; I think art also can be used as a tool to express self-awareness, to spread a message, or to help to change other people's perspectives. Posting artwork on social media nowadays, such as twitter and Instagram, is so popular. Many artists like to create artwork and post it for educating audiences on global issues, such as climate change etc.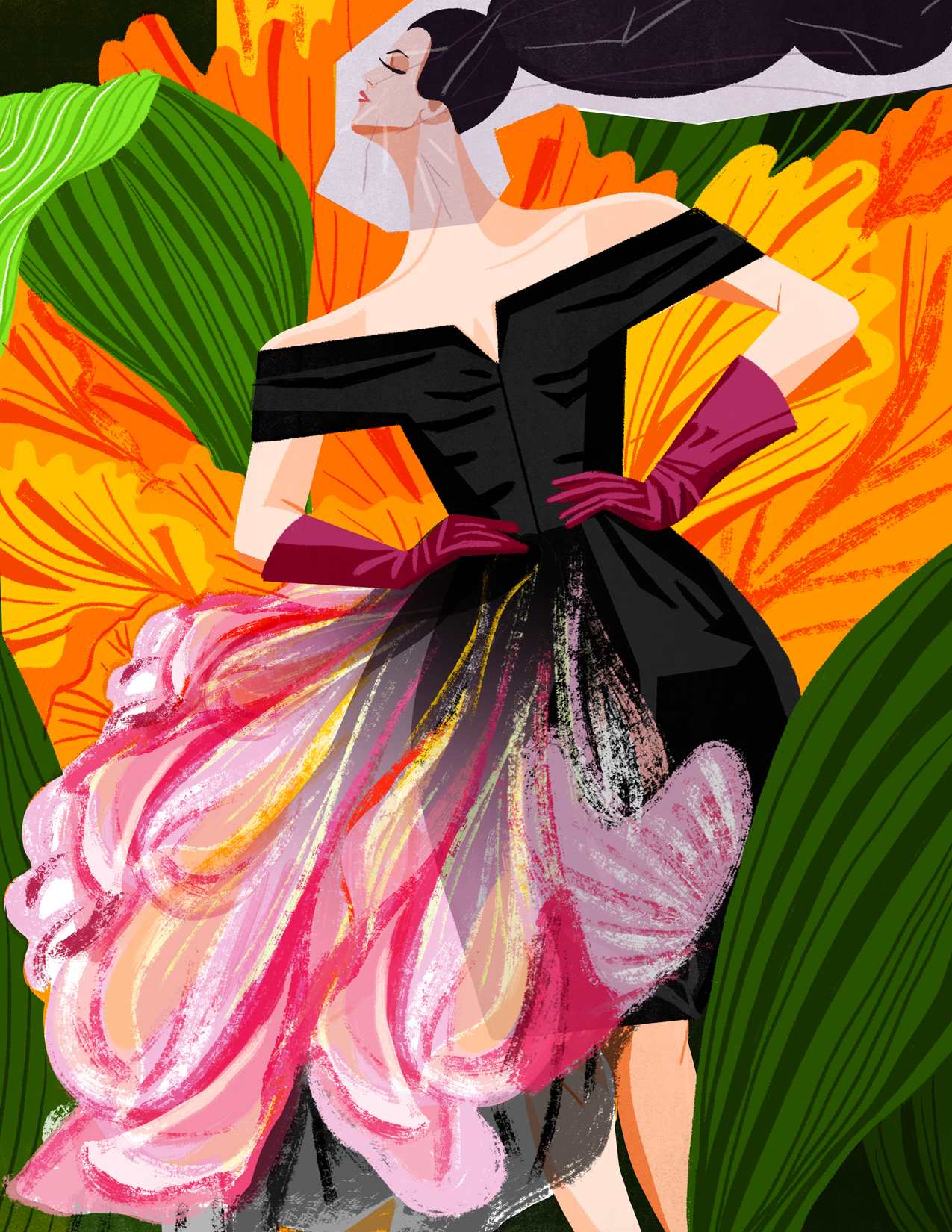 7. Where did you study?
I studied Illustration at Maryland Institute College of Art.
8. Where do you see yourself in five years?
Learning a skill besides drawing, such as making ceramics or jewelry, and another language.
9. What about in ten?
Building my career towards art director and having a family.
10. What do you hope to achieve with your art?
I want to do a book illustration. Hopefully, I have the opportunity to publish my own picture book.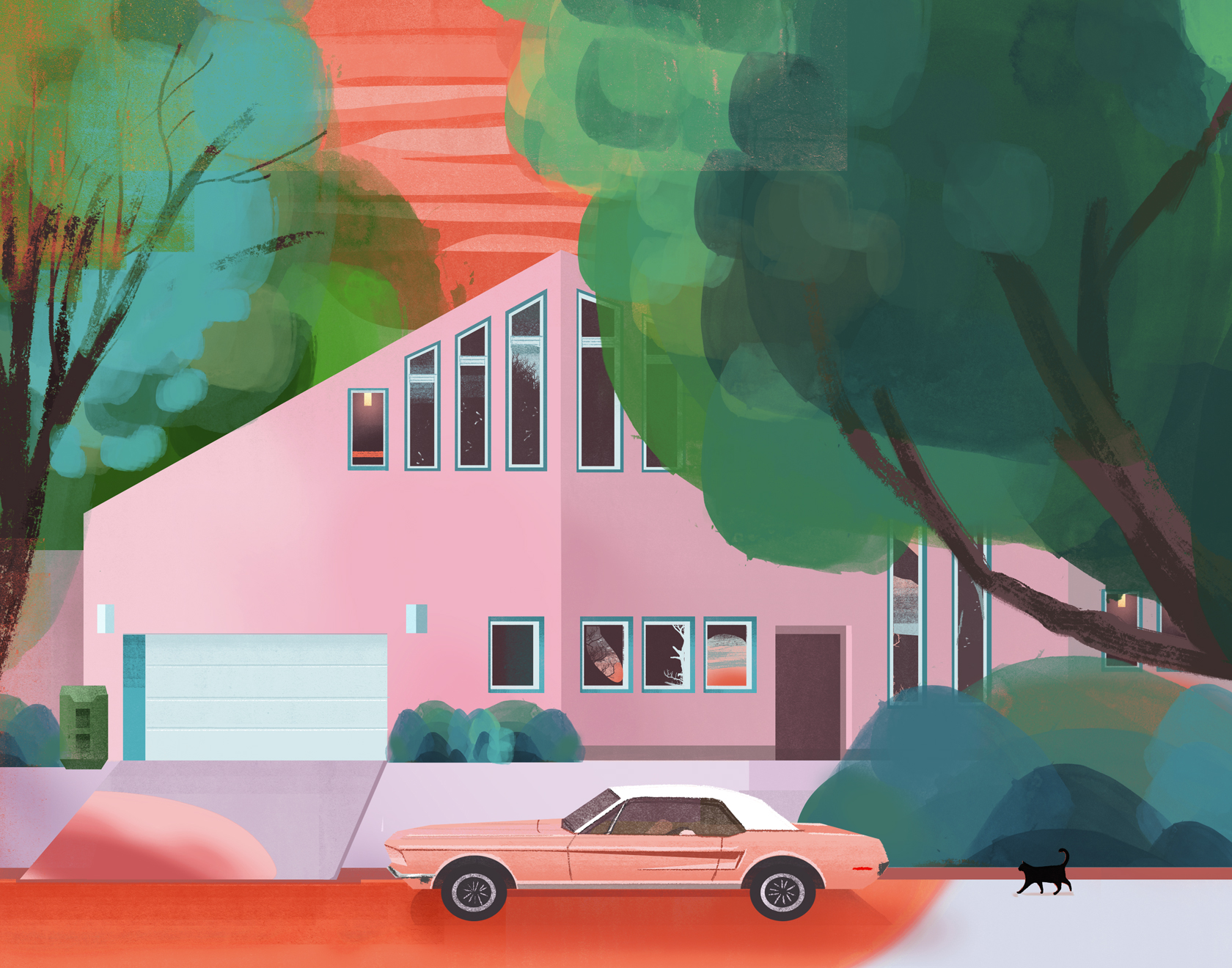 11. Now, tell us a little more about you as a person: what is your favourite food?
Ramen, Chinese hand-pulled noodles, and handmade dumplings.
12. Favourite book?
The Kite Runner
13. Favourite genre of music?
Indie rock and jazz, movie soundtracks.
14. What are your hobbies?
Movies and cooking.
15. If you weren't an artist, what would you be?
Probably working as a filmmaker. I went to college for film production, before my MFA, because I am obsessed with movies.