Instagram:
@deena.so.oteh
Behance:
www.behance.net/deena_so_oteh
Website:
www.deenasooteh.com
1. What's your story? Where are you from?
I was born in Saint-Petersburg, Russia (Russian Venice as some call it). Saint- Petersburg is a city of a bohemian character, beautiful architecture and endless artistic expression. My mama, an art historian, was my first educator in the arts. From a very young age she would show me reproductions by various artists and ask me to organize them by style. She was the first one to notice my inclination to drawing and had me enroll at an art school when I was a kid. I was twelve when my parents decided to immigrate to United States and I have been living in New York City ever since. Immigration played an ample role in my life and my identity as an artist. I am a bit of an introvert, a book-worm, science and health enthusiast, a big fan of outdoors and mountaineering.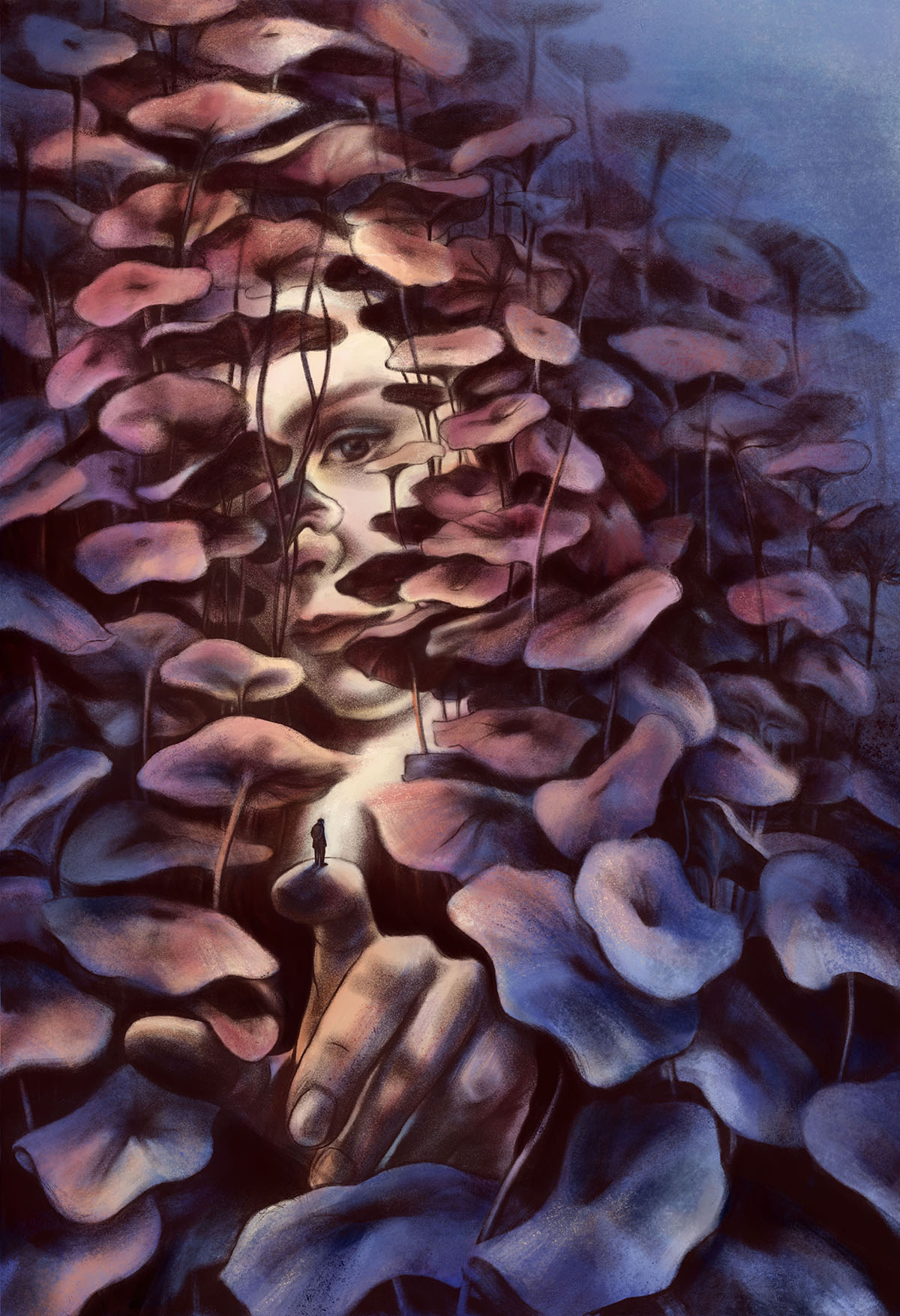 2. Tell us about your aesthetic.
My aesthetic is ever-changing. I feel that I am constantly learning and experiencing something new and that has an effect on how I create and perceive my own work. At the moment I do have a natural inclination for a quitter palette, limited color and strong graphics.
3. What is your favorite medium and why?
I don't have a favorite medium per se. I think as I evolve as an illustrator and a person, my sense of medium and my preferences change as well. I used to work predominantly in oil paint. Today, it is the least favorite medium of mine. In the past two years I found that I love the freedom and pliability of digital media, comfort and simplicity of working in pencil, sense craftsmanship and tactility of silkscreen printing the most.
4. What is your artistic process like?
The first thing I do is I go for a walk with my dog. It seems that my creative thinking is better when I walk. It is also a good time for me to look around, observe and may be stumble upon something interesting that would fuel my artistic process. Once I have an idea for a visual solution or a self-generated project, I loosely sketch it out, research the subject matter and collect visual reference. The rest of the process heavily depends on the project itself, the feel I want to get from it and the deadline. If it is more of a traditional look I will do my finalized drawing in pencil and color digitally. If it is something that I want to silkscreen print later, I work on the illustration digitally from a to z.
5. Who and/or what inspires your work?
I find inspiration all around me – in people I meet, articles I read, things I see, learn and experience. To me curiosity is inspiration and I am a very curious person.
6. What role does art play in your life? How does it change the way you view the world?
My art is who I am. It is my way of thinking, analyzing, connecting to other people. There is no separation for me. I see the world through a prism of art which helps me to connect with my surroundings.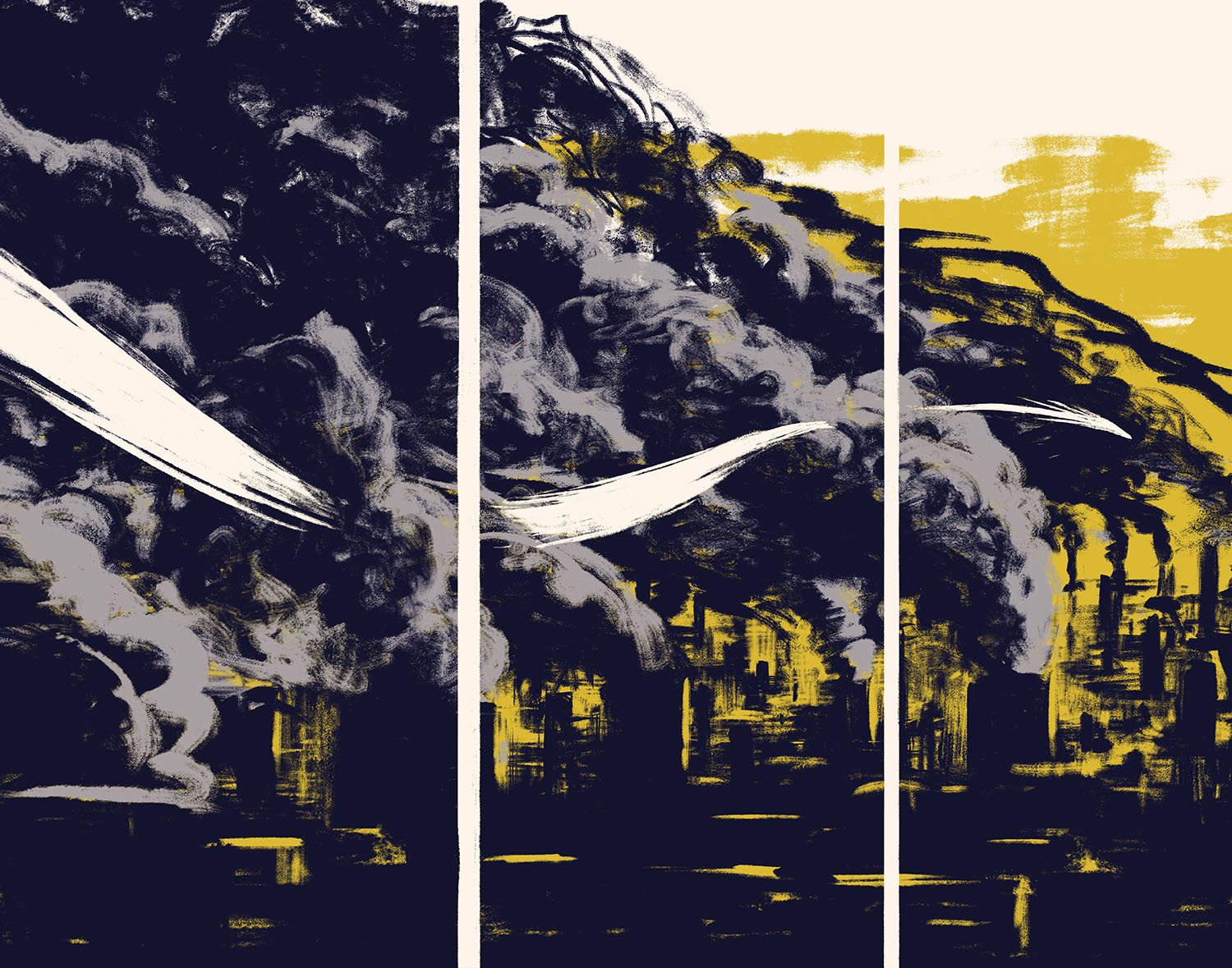 7. Where did you study?
I hold a BFA in illustration from Fashion Institute of Technology and A MFA in Illustration as Visual Essay from School of Visual Arts.
8. Where do you see yourself in five years?
In five years I see myself having a solid career as an illustrator and educator. I think education is one of the most important things in life and something that I feel very passionate about.
9. What about in ten?
Oh, that is so hard to say. I think as long as I am learning something new and developing as a person and a creative it doesn't really matter.
10. What do you hope to achieve with your art?
My true and honest hope is that my art not only fulfills my need of creation but most importantly serves people in a positive way. I am an avid believer in environmental education and my goal is to deliver that message through my art.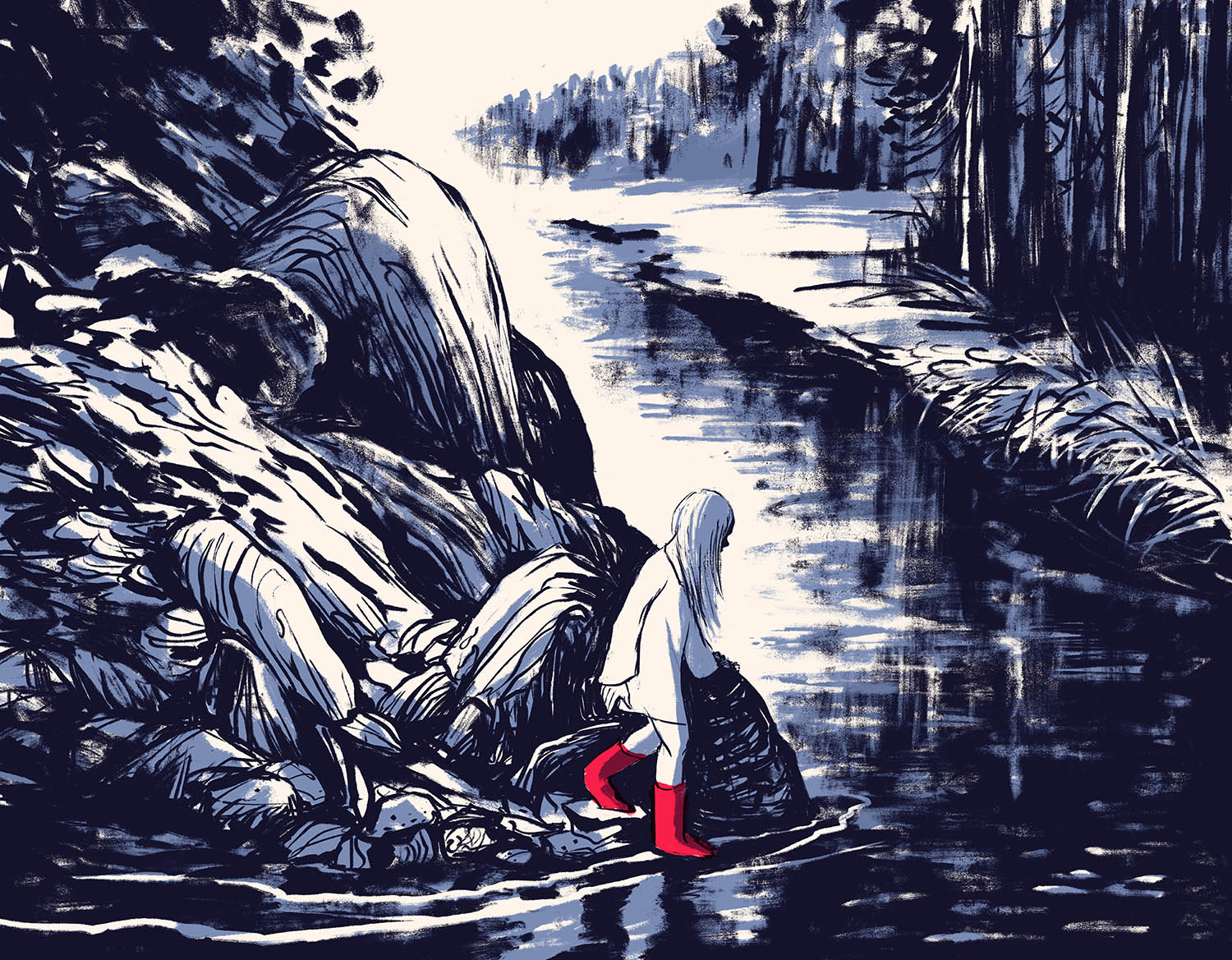 11. Now, tell us a little more about you as a person: what is your favourite food?
I like all foods that are naturally grown and not processed. Lots of plant-based foods.
12. Favorite book?
Since I love books, way too many. I will name a few - Lord of the Rings, Harry Potter, Good Omens, Neverwhere, you see the pattern ☺ - a huge fan of fantasy.
13. Favorite genre of music?
This is tough – I am a junky. Anything from folk metal to ambient. There are two main stages in my creative process that influence my music preferences – one that requires a lot of thinking and analyzing and another is execution. When I am in execution mode I can listen to anything. But when I am at the begging stages of forming a project or an idea the music I put on must be nonverbal.
14. What are your hobbies?
I love hiking, biking, trekking, mountain climbing, traveling, synchro swimming. With doing my Masters I haven't had much time for any of it but I hope to get out in the wild this summer.
15. If you weren't an artist, what would you be?
I wouldn't exist.