Instagram:
@defnegunturkun
Facebook:
www.facebook.com/creamente.handmade
Website:
www.defnegunturkun.com
1. What's your story? Where are you from?
I am from Manisa/ Turkey, living in Istanbul for the last 17 years. I received my Bachelor's of Art and Master's of Art degrees from Mimar Sinan University of Fine Arts both in Textile and Fashion Design. I continued a part of my MA studies at the Accademia Di Belle Arti Di Bologna in Bologna- Italy. I always wanted to create someting, even when I was a small kid, I was drawing, interested in music, making clothes for my dolls. But I studied science at high school and eventually started studying Biology at university. After a year I was certain that it will make me very unhappy and I need to study art. So I quit Biology -was the best decision of my life- and got in to Mimar Sinan Fine Arts university. I worked professionaly around 15 years for textile companies as a designer and again it wasn't a fully satisfaction for my artistic feelings. 8 years ago we opened an art studio with my best friend who is a painter and I used to go there after work and on weekends. At the end I decided to quit working full time -second best decision of my life- and doing freelance textile designing. On the side of my favorite thing; embroidery. I am a self taught embroiderer, I started around 5 years ago and I really enjoy what I do.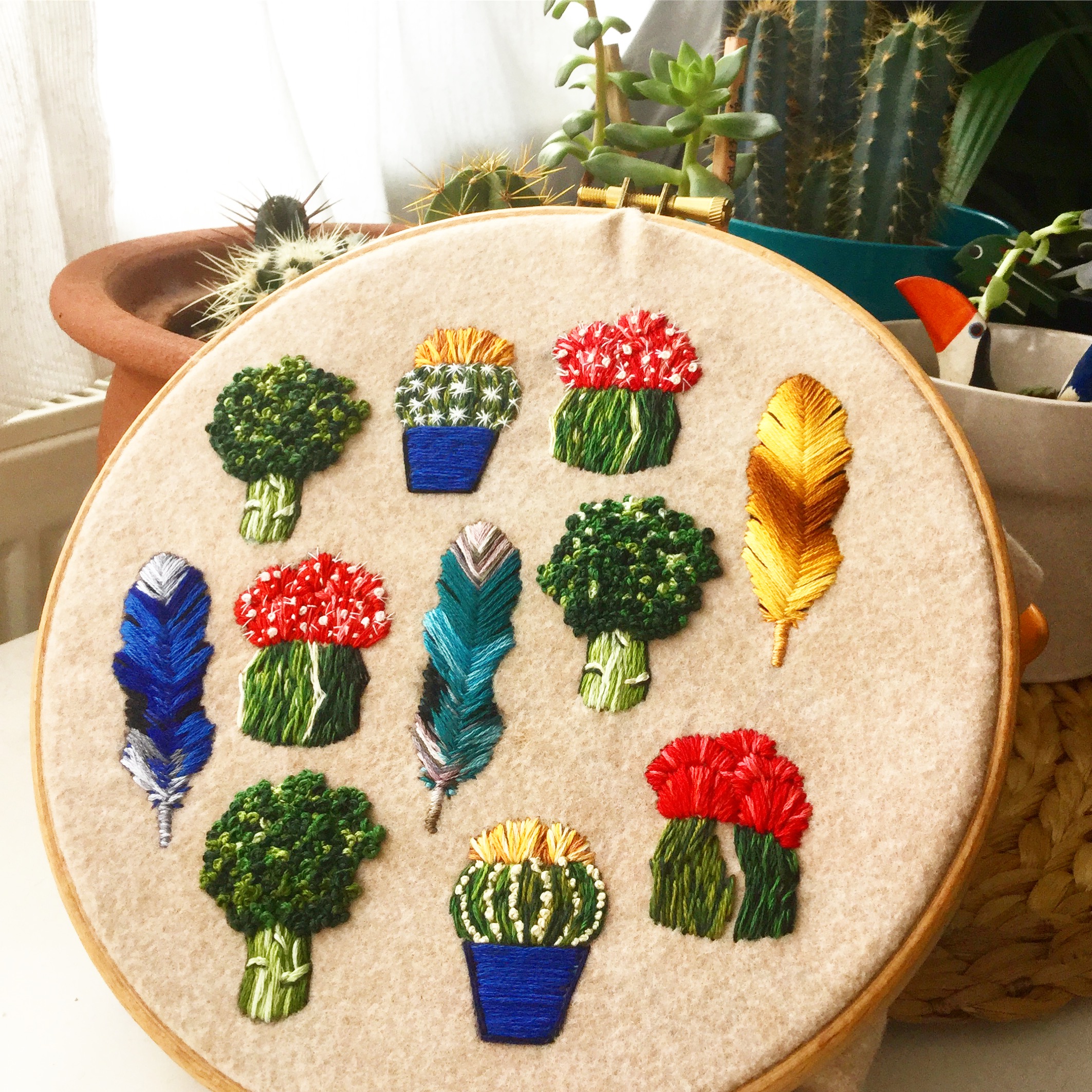 2. Tell us about your aesthetic.
I always have projects, mostly art relating. There is always an idea pops in my head and I am eager to proceed with it, impatient to finish it. My instincts and feelings are my guide for my art. I think being a pattern designer for many years, I am really comfortable with florals and nature inspired designs, so we see this a lot in my work.
3. What is your favourite medium and why?
I would say fiber art. Not just embroidery but playing with different fibers, fabrics, yarns etc. Creating 2D, 3D objects with them.
4. What is your artistic process like?
I don't sketch very often, I picture the finished work and start working right away. I love playing with colors, I choose them randomly and they end up pretty together.
5. Who and/or what inspires your work?
I can't just name one thing as an inspiration, all the things I see, observe, process, the books I read, a movie I watch... I love vintage, ethnic groups and their handmade items.
6. What role does art play in your life? How does it change the way you view the world?
I feel very lucky to have talent and make my life with it. That's why I quit Biology and go for the art. As it was a very powerful instinct to change the direction of my life. So art has this power on people, without it life would be just too boring. I am surrounded by artists, lucky me!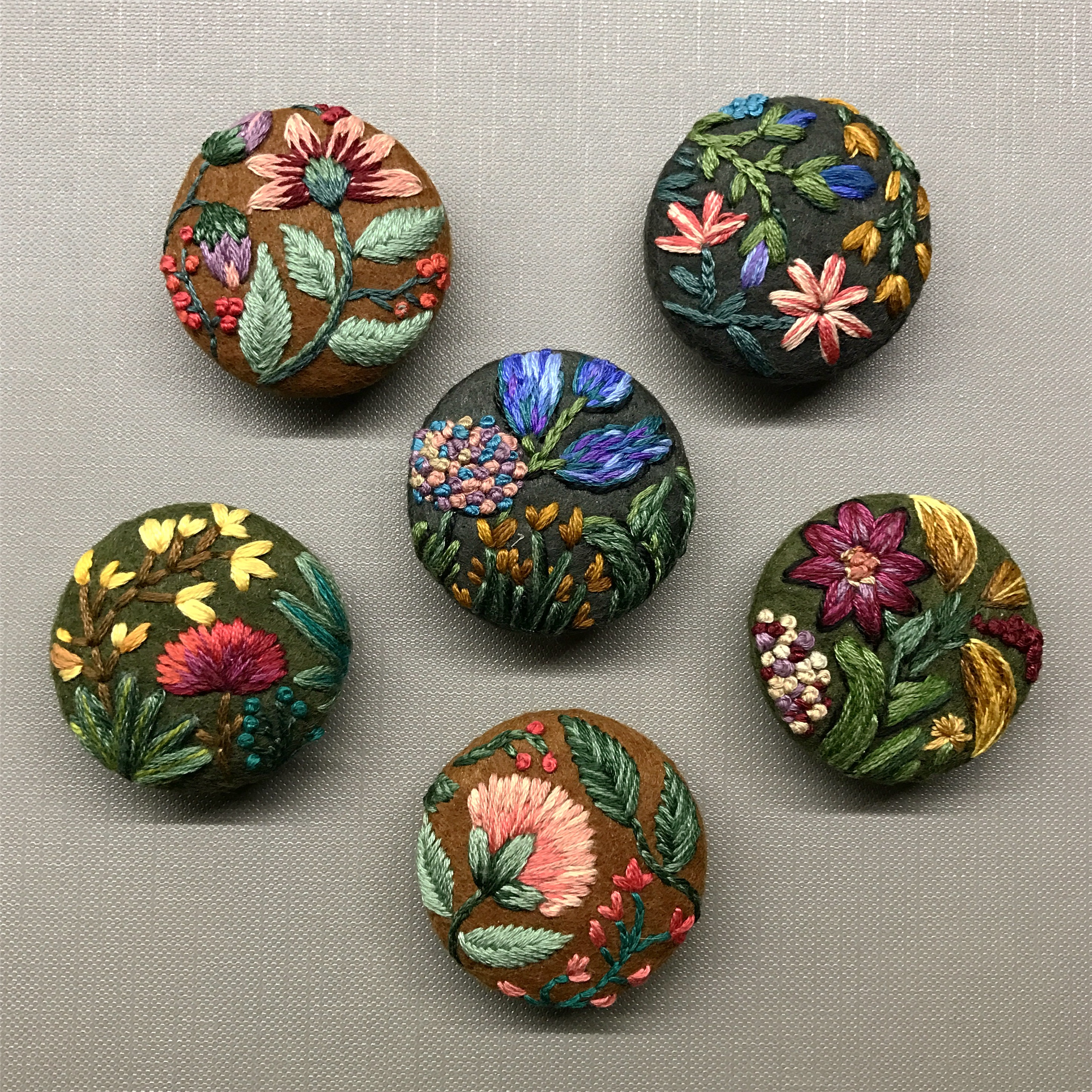 7. Where did you study?
Mimar Sinan University of Fine Arts, Istanbul.
8. Where do you see yourself in five years? Working in an agency?
In an Egean part of Turkey, embroidering, having a home full of art and earning my life with it.
9. What about in ten?
Probably still the same.
10. What do you hope to achieve with your art?
When people like what I do, when I receive comptiments about my art, that gives me a big satisfaction. I want people to remember my work, enjoy looking at it.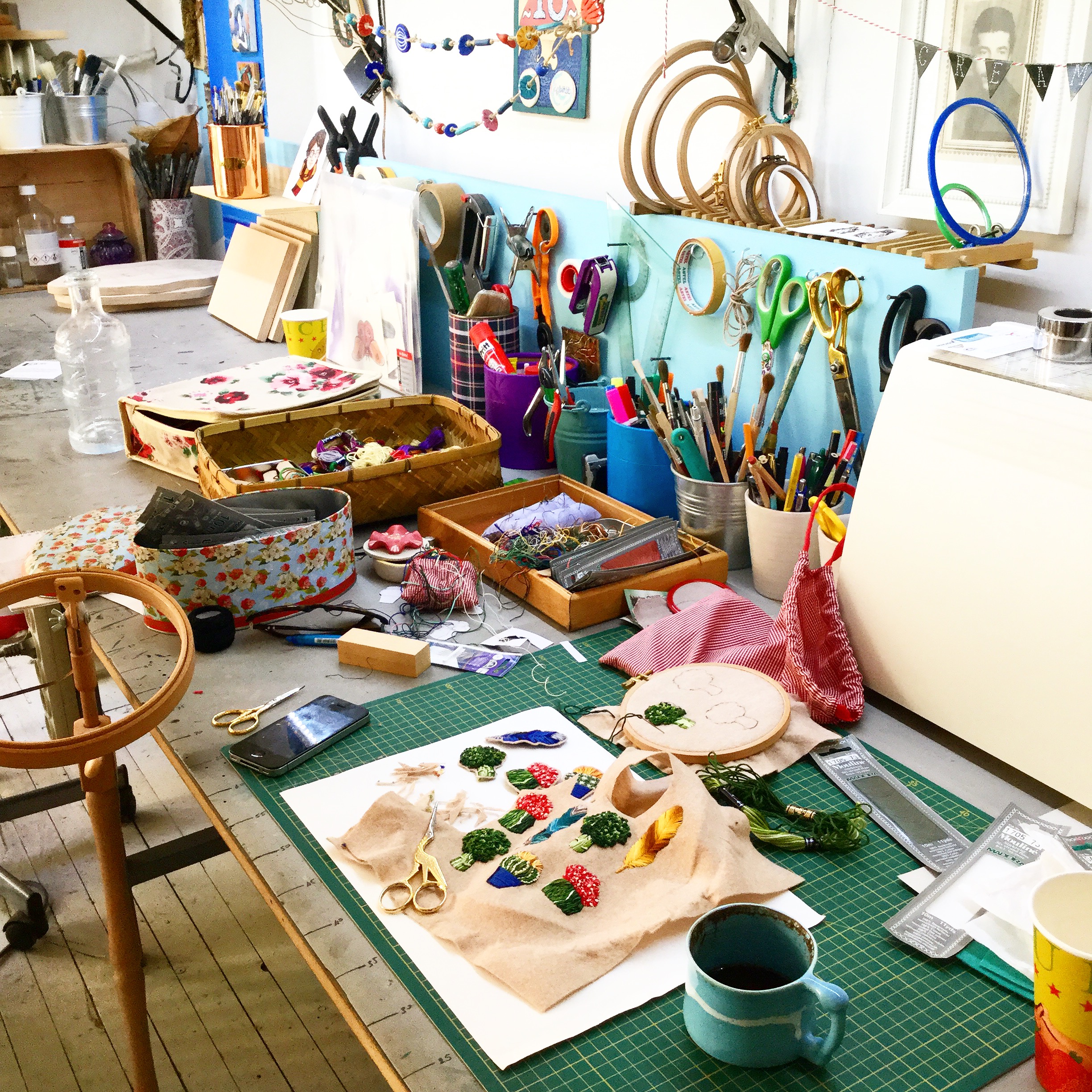 11. Now, tell us a little more about you as a person: what is your favourite food?
I am a vegetarian, I love all vegetables, and mediterranean cuisine. Breakfast is my favorite, and in Turkey we have crazy breakfasts!
12. Favourite book?
I don't have a favorite in anything I guess, the question makes me nervous, I can't make a decision. I love reading Amin Maalouff, his descriptions and story telling...
13. Favourite genre of music?
Indie rock, old Turkish songs, blues, jazz
14. What are your hobbies?
My work is my hobby, when I am bored to embroider, I make watercolor, crochet, papercut...
15. If you weren't an artist, what would you be?
Maybe a cook