Instagram:
@denaliciastudio
Website:
www.denaliciastudio.com
1. What's your story? Where are you from?
Hi! I'm Denise Alicia, but everybody calls me Den, I'm from Buenos Aires Argentina. I studied Fashion Design and Graphic Design, graduated in both careers, then after a few years of working as a graphic designer in different agencies and studios I decided to become a full-time freelance illustrator wich is what I really love.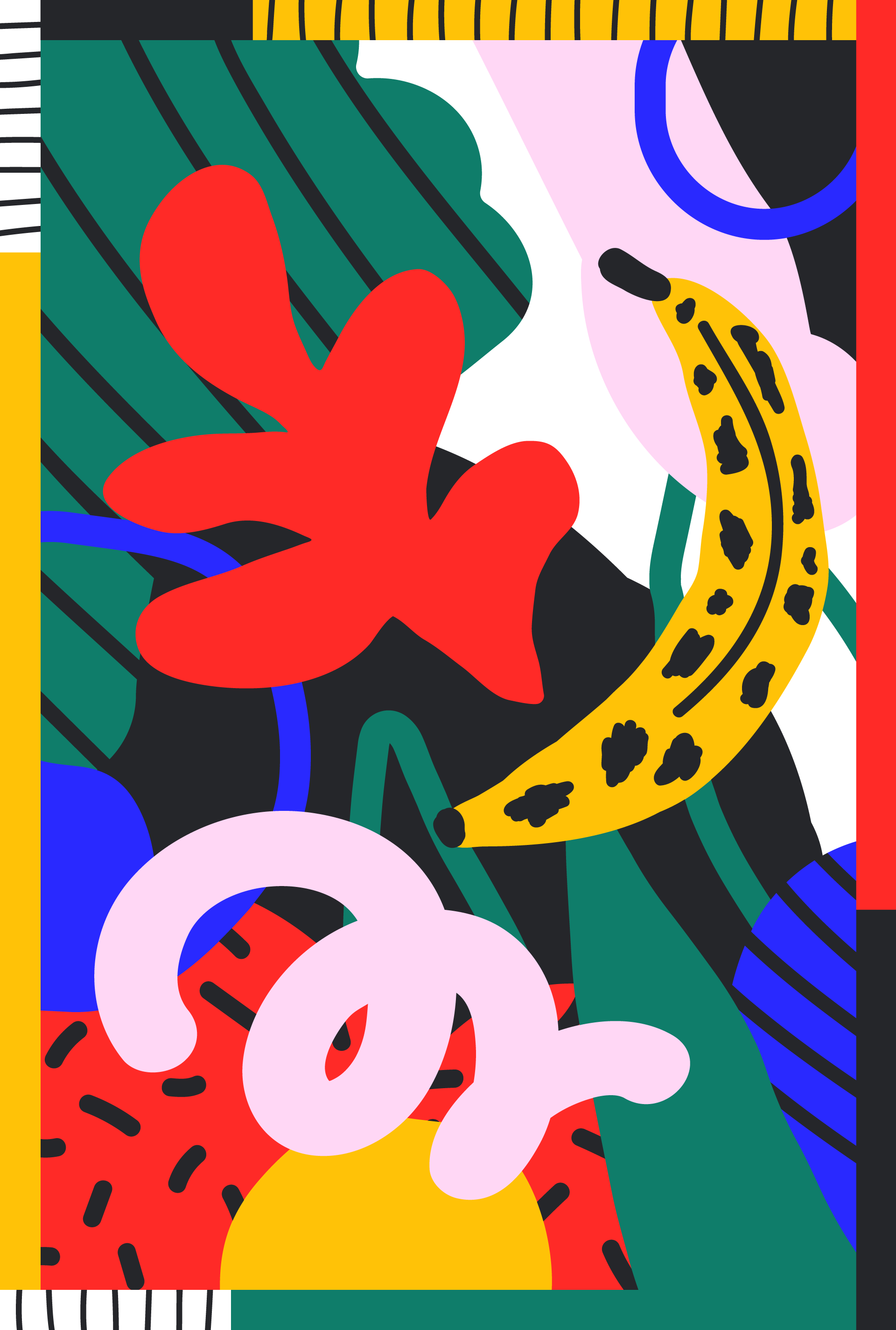 2. Tell us about your aesthetic.
Playful, big shapes, a mix of bold illustrations and typography, a lot of human representation, flowers, vibrant colors, and simple palettes describes my style.
3. What is your favourite medium and why?
Digital, I like the speed, the "ctrl z", bright colors, the freedom of mixing things, the fact that you can try so many variations of shapes, palettes, and compositions. I also have my sketchbook where I experiment with markers and pencils.
4. What is your artistic process like?
I usually start writing down notes, ideas, then I do small, fast sketches in a paper with pencil, after that I look for information and inspiration, then I go to the illustrator and start drawing and playing with lines and shapes, I could add some inspiration quote if I feel like it, and finally but most important I decided the color palette. I think that the color palette choice is everything; it can make it a "10" or ruin completely a composition.
5. Who and/or what inspires your work?
Everything! The people, their cultures, nature, the places I've visited, small talks, and of course other artists and the internet! I use a lot of Instagram and Pinterest, there are so many brilliant and talented artists out there, it's amazing. I learn a lot of things by watching or reading other artist works; it could be illustrations and graphic design or other disciplines, like photography, animation, fashion design, actors and athletes.
6. What role does art play in your life? How does it change the way you view the world?
It's my life! I get inspired by everything, I could be walking to the supermarket and see something that catch my eye and think oh, it could work really well on a T-shirt or I can draw something about that situation. To me art it's the way I express myself to the world, and the best way to do it. You can change things with art, raise awareness about some important issue or just have a lot of fun with it.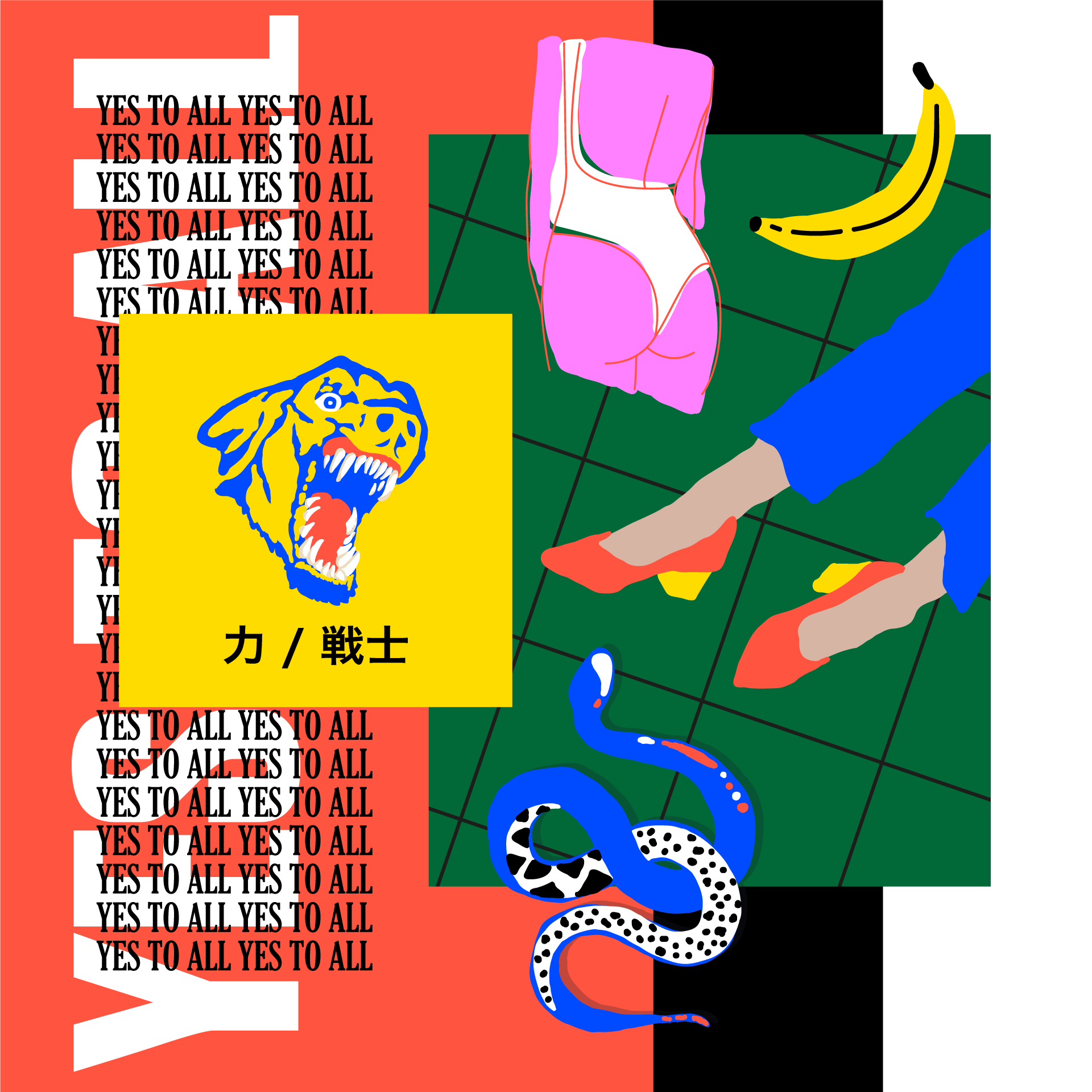 7. Where did you study?
I studied Fashion and Graphic Design in Instituto Técnologico Ort in Argentina. Then I did a marketing course in Universidad de Buenos Aires and after that, I've been doing a lot of workshops related to textile design and illustration dictated by other artists.
8. Where do you see yourself in five years?
Still working as a freelance illustrator. Collaborating with artists and brands that I admire. Travelling, exhibit my art in different galleries across the world. Painting murals, doing street art, have my own line of surface, textiles and apparel products. Be surrounded by people who inspire me and make me laugh.
9. What about in ten?
Still working as a freelance illustrator, working with inspiring people, laughing about everything, travelling the world, plus I would really like to be part of a big project related to improving peoples lives.
10. What do you hope to achieve with your art?
I want them to enjoy my art and bring some happiness and bright colors to their life, but also I want them to stop for a moment and think. It's like I want to encourage people to love each other, to be herself. Different is good. Make you see issues or behaviors that affect our society so we can change it.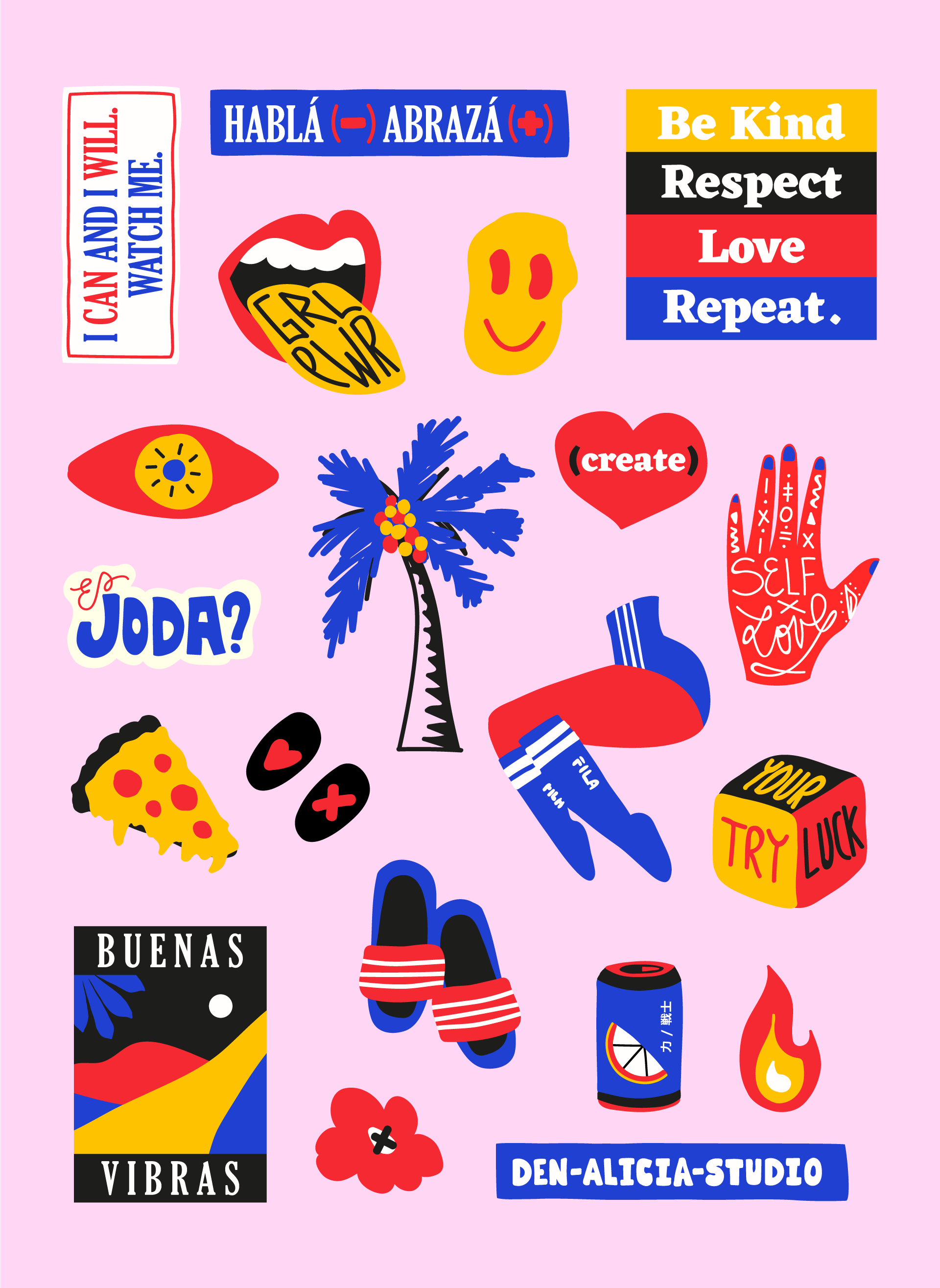 11. Now, tell us a little more about you as a person: what is your favourite food?
Fruits, salmon salads, avocado, pizza, cheesecake, and coffee addict.
12. Favourite book?
The alchemist of Paulo Coelho.
13. Favourite genre of music?
Love music in general, it's hard for me to find one genre.
14. What are your hobbies?
I do a lot of sport, love training. Listening to music, dance.
15. If you weren't an artist, what would you be?
Love drama and theatre, probably an actress or a dancer.