Instagram: @designedbymanda
Website: www.amandakwong.com
1. What's your story? Where are you from?
Hello! My name is Amanda Kwong and I'm a designer and illustrator based in Calgary, Canada. Ever since I was young, I've always loved to draw. I remember decorating all my school books and name cards with little doodles of all my favourite things. I loved any excuse to turn projects and assignments into drawings and illustrations if I could.
I ended up going to art school and went into the four-year design program, Visual Communications Design (VCD). The school was great for helping me find out what stream I wanted to pursue with the majors being design, advertising, illustration and animation. Initially, I thought I wanted to be an illustrator or animator so that I could fulfil my childhood dream of working at Disney but I actually found myself really enjoying the practicality and structure that design had. (Also animating is super tedious and HARD haha! So mad props to all the animators out there). I ended up majoring in design with a minor in illustration.
Ever since graduation, I've been working as a designer with projects varying from brand identity development, large-scale campaigns, illustrations and infographics to UI design at large corporations and small agencies.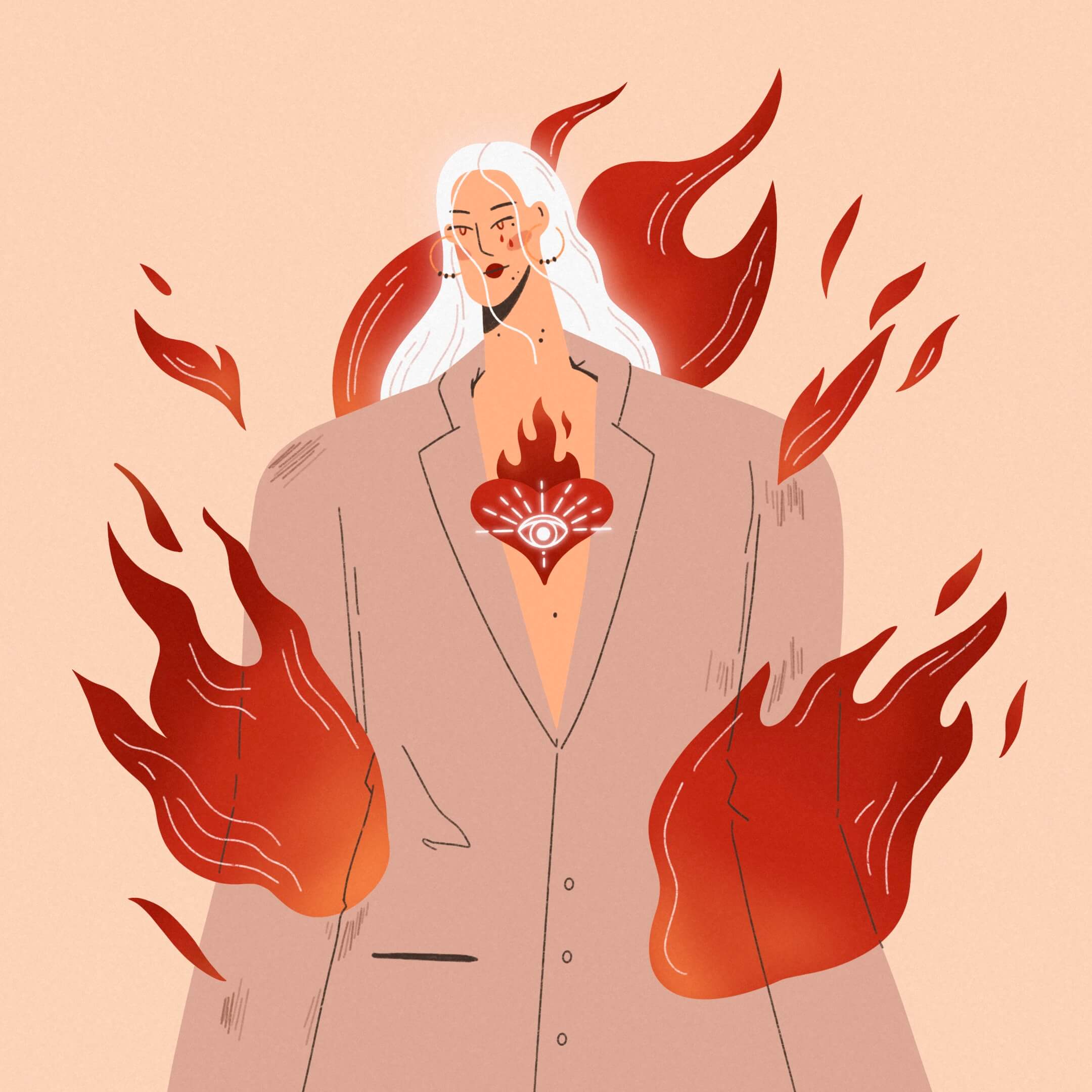 2. Tell us about your aesthetic.
I mostly draw women because they are so versatile and fun to draw! You can put them in anything and they look dynamic and cool. I joke around that I just draw the occasional boy here and there. I don't limit what colours I use but I tend to gravitate towards bold, saturated colours combined with clean, tight, line-work. I like to keep everything fun and playful with a touch of softness.
3. What is your favourite medium and why?
I love, love the precision that comes with using illustrator for clean vector art. Especially for essentials like infographics or icons. I got an iPad towards the end of last year which has made digital drawing so much easier and so much fun. It's really re-sparked my joy for drawing for fun.
4. What is your artistic process like?
I always sketch first because you can iron out the details before going into the real thing. The energy in the sketch phase is super important. If it's feeling flat or boring I'll keep working it till I'm happy with it or I will scrap it altogether.
I draw as a way to relax and unwind. The whole process of sketching to completing a piece is very relaxing. I especially find the final stages of cleaning everything up almost right before it's finished very satisfyingly.
5. Who and/or what inspires your work?
Basically, everything is a source of inspiration. Sometimes it's seeing a palette I really like, to seeing a fun, dynamic pose that I feel would be fun to draw. Even just things like being obsessed with a show or seeing someone wearing a cool outfit can be really inspiring.
6. What role does art play in your life? How does it change the way you view the world?
If I see something inspiring or cool I'll try to save it so I can reference it in some way or another in my work.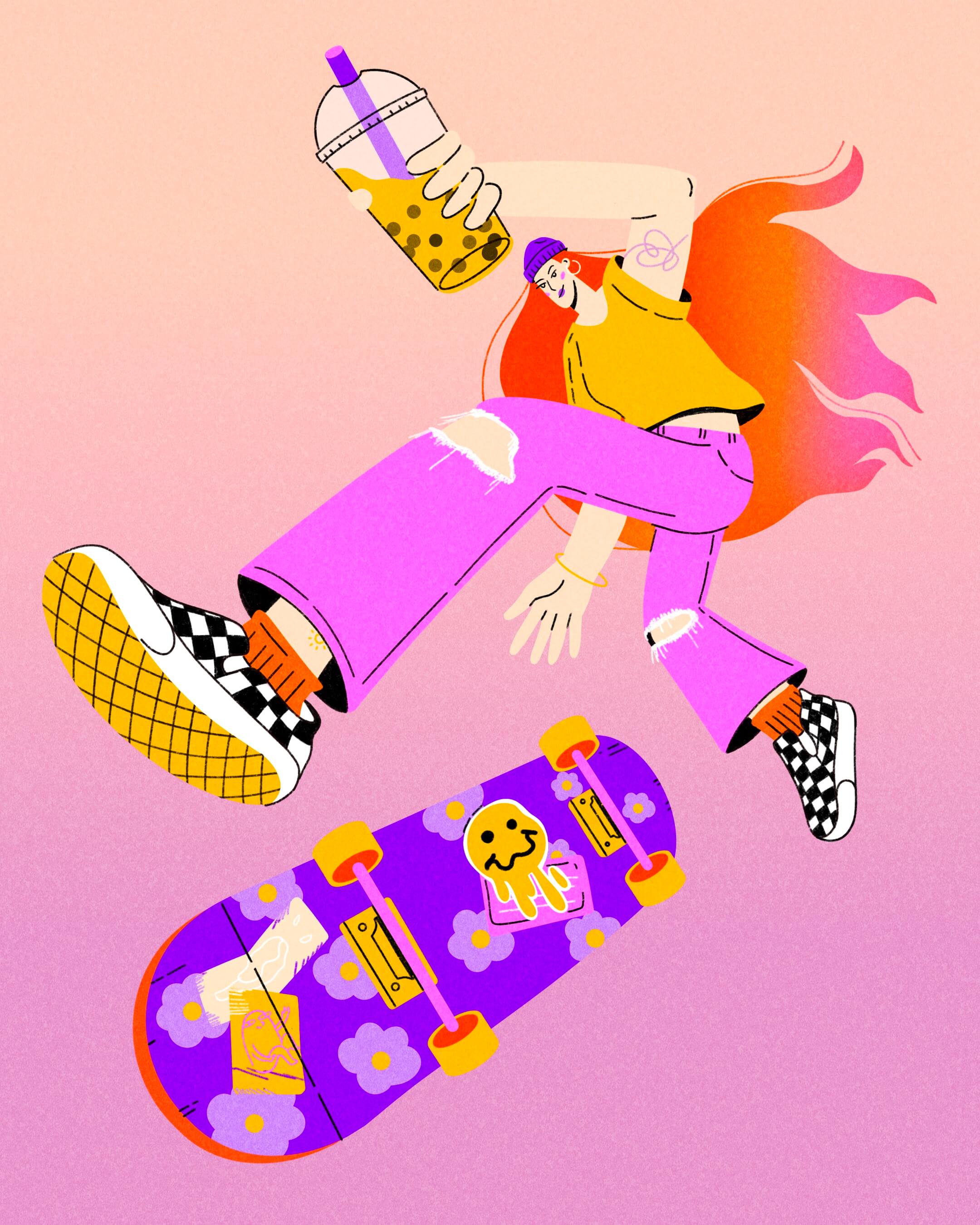 7. Where did you study?
Alberta College of Art + Design (Now Alberta University of Arts)
8. Where do you see yourself in five years?
I want to travel more! I've never been out of North America so I have lots of places I'd like to see. And hopefully making cool shit- whether that's at work and/or for my personal stuff. It would be cool if I could get into the editorial illustration scene.
9. What about in ten?
Probably similar to five years plus being more efficient.
10. What do you hope to achieve with your art?
I want to keep pushing myself to create content on a regular basis that makes me happy and that I'm excited about. It's a form of self-care and self-expression that I've come to really appreciate recently.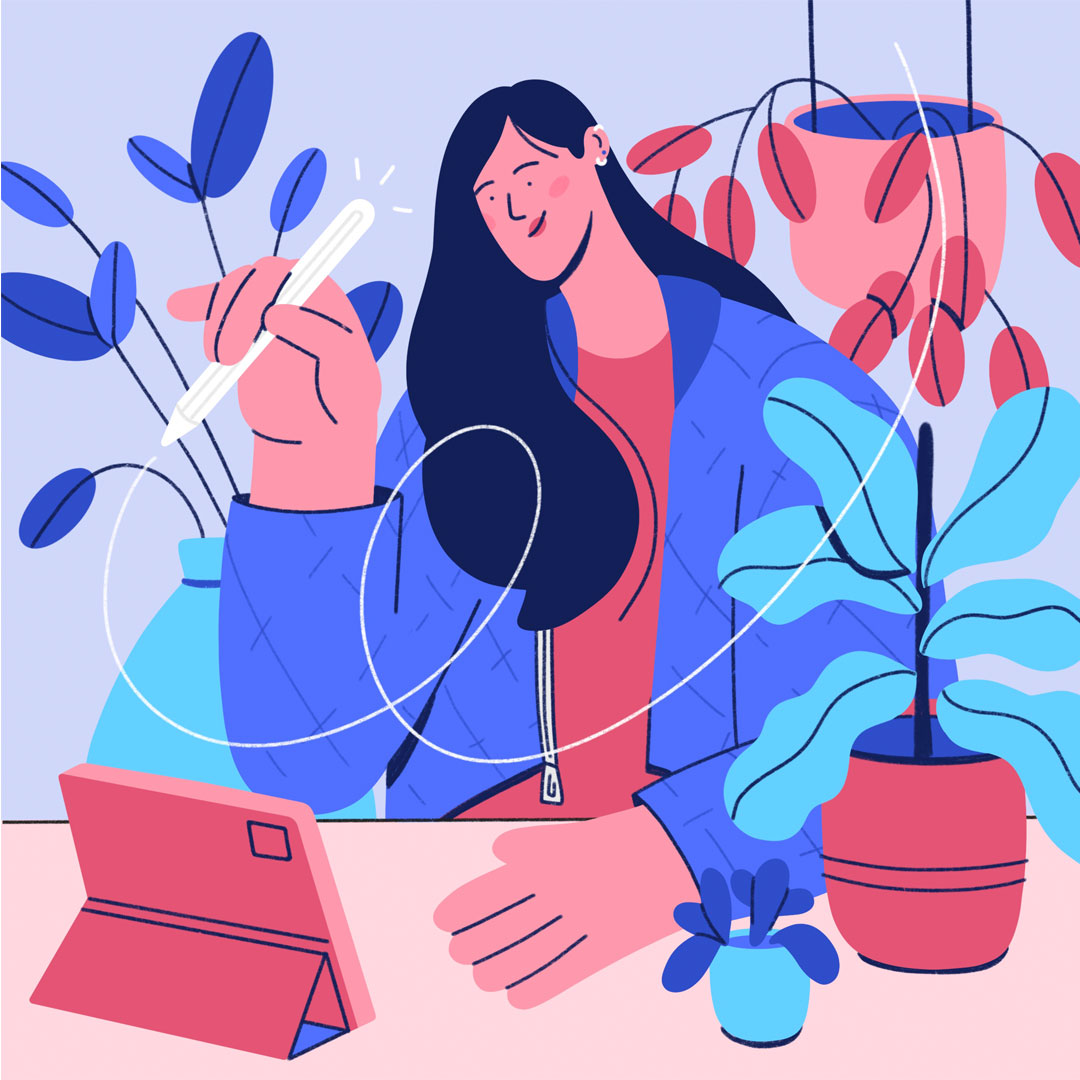 11. Now, tell us a little more about you as a person: what is your favourite food?
I am a sucker for anything savoury and/or crunchy. So anything to do with fries haha.
12. Favourite book?
The Five Elements by Dondi Dahlin.
13. Favourite genre of music?
I pretty much listen to everything but country... it's essential to have good rotations since I pretty much listen to music most of the day. If I had to choose though -I'm kind of basic and like pop and indie-pop.
14. What are your hobbies?
Does going for boba count as a hobby? Haha! I have a plant collection that is slowly getting out of hand. I also try to incorporate non-screen related hobbies too like boxing, yoga and longboarding.
15. If you weren't an artist, what would you be?
If I was better at math, maybe an architect.