Instagram:
@dhton
Society6:
www.society6.com/danhuston
Bigcartel:
danhuston.bigcartel.com
Website:
www.danhuston.com
1. What's your story? Where are you from?
Hi! I'm 25 and originally from Ramsey, NJ. I've been drawing obsessively my entire life, and started painting in 2013. I lived in Portland, OR for two years, but am back on the east coast now.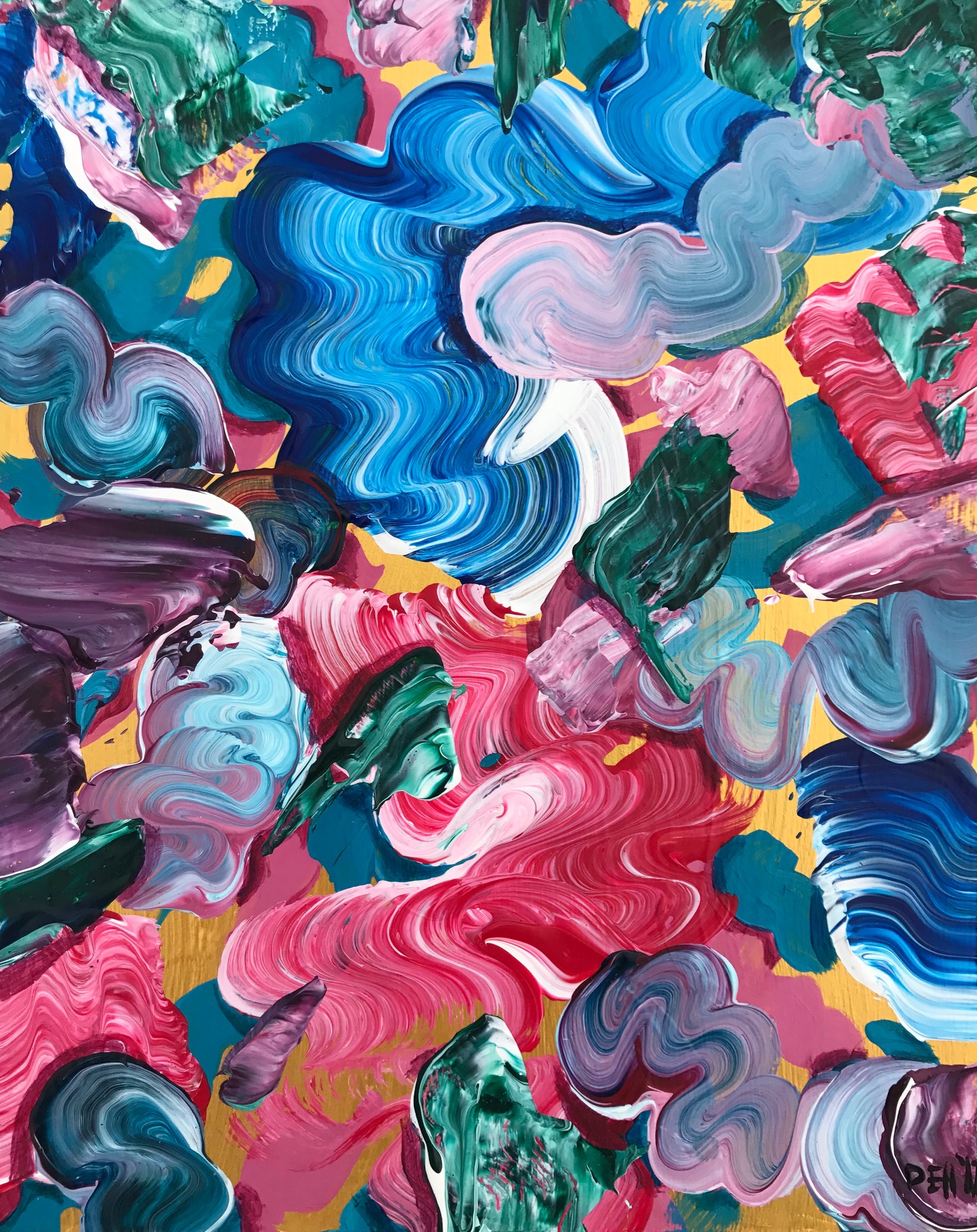 2. Tell us about your aesthetic.
I'd call it organic chaos. The forms I use are reminiscent of organisms and organic material, and my color combinations and compositions are chaotic.
3. What is your favourite medium and why?
Right now it's acrylic paint on wood. I've primarily been using these because of the low-cost, but I also love how fast acrylics dry and the textures I can create on a wood panel.
4. What is your artistic process like?
I loosely plan my paintings. I always have a color scheme and general shape I want to create, but I like my art to function as my own stream of consciousness. I've found that too much planning doesn't end well for my paintings.
5. Who and/or what inspires your work?
The natural world is by far the biggest inspiration for my work. Recently, I've been looking at a lot of microscopic images of things that we would consider ordinary. The forms and compositions always blow my mind! My two biggest artist inspirations are Georgia O'Keeffe and Kazuo Shiraga. I looked at so much of their work when I started painting and have definitely been influenced by both.
6. What role does art play in your life? How does it change the way you view the world?
Art has always been a way for me to deal with anxiety, but has recently become more than a meditative practice. Making art that has such a lack of structure helps me better understand the absurdity and chaos of life. I used to obsess over normality and expectations, and my art has helped me get over that.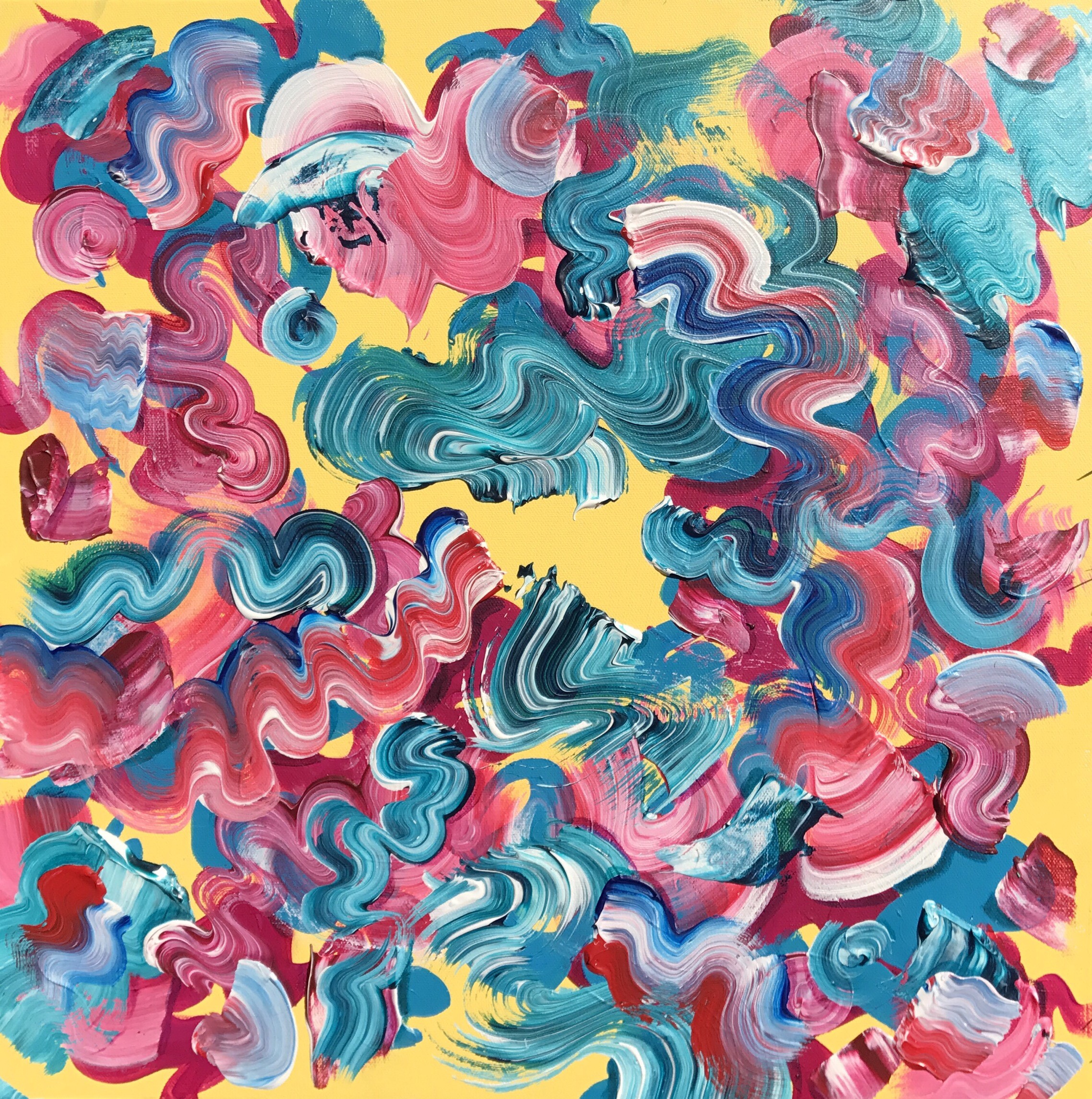 7. Where did you study?
I majored in studio art and environmental studies at Bates College in Lewiston, Maine. I also studied traditional ink painting for a semester at Kansai Gaidai University in Hirakata, Japan.
8. Where do you see yourself in five years?
Making bigger paintings.
9. What about in ten?
Making even bigger paintings!
10. What do you hope to achieve with your art?
For myself, I'd like to just keep pushing my style and techniques. I'd also love for my work to inspire people to try abstract art for themselves. I feel like there are still so many untapped possibilities in abstraction as an art form.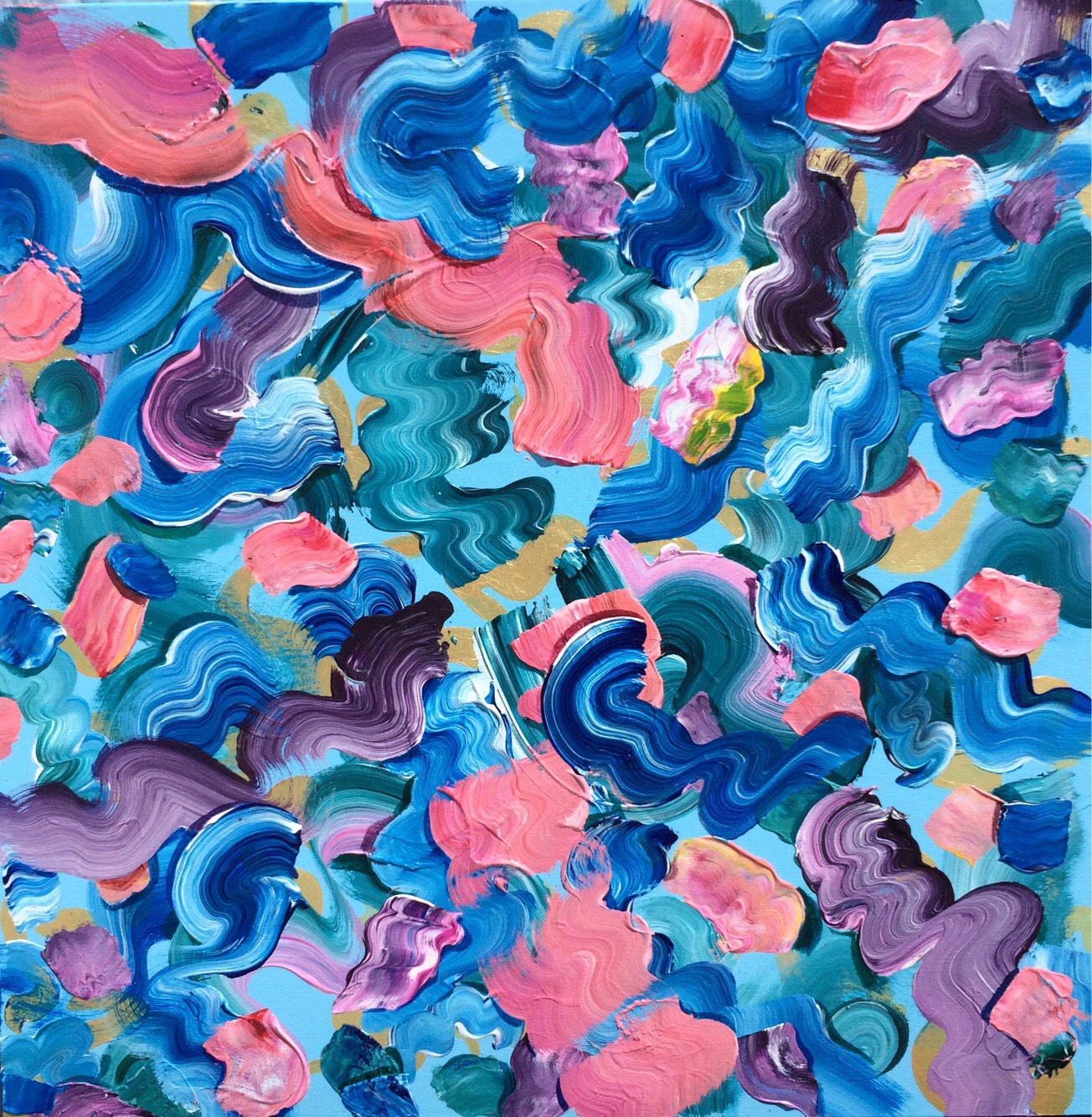 11. Now, tell us a little more about you as a person: what is your favourite food?
Anything on a bagel, and spicy ramen.
12. Favourite book?
The Amazing Adventures of Kavalier and Clay by Michael Chabon.
13. Favourite genre of music?
This is a tough one… I listen to a lot of different music. At the moment I've been listening to Fleetwood Mac, Rihanna, Mariah Carey, and the music from my old Nintendo games.
14. What are your hobbies?
Reading, going on long walks, and keeping up with pop culture.
15. If you weren't an artist, what would you be?
Most likely something within the scope of environmental protection.