Instagram:
@dianabeltranherrera
Website:
www.dianabeltranherrera.com
1. What's your story? Where are you from?
My name is Diana Beltran Herrera, I am from Bogota Colombia but currently living in Bristol, UK. I studied Industrial design in Bogota and learned to work with paper. I found the paper a very inexpensive material and one that allowed me to create, replicate and propose all kinds of objects. After I graduated from university I started to explore paper as a material by doing collage and small volumetric objects. I then traveled to Finland where I worked with a sculptor for 6 months and after that experience, I began to transform paper in a more sculptural way.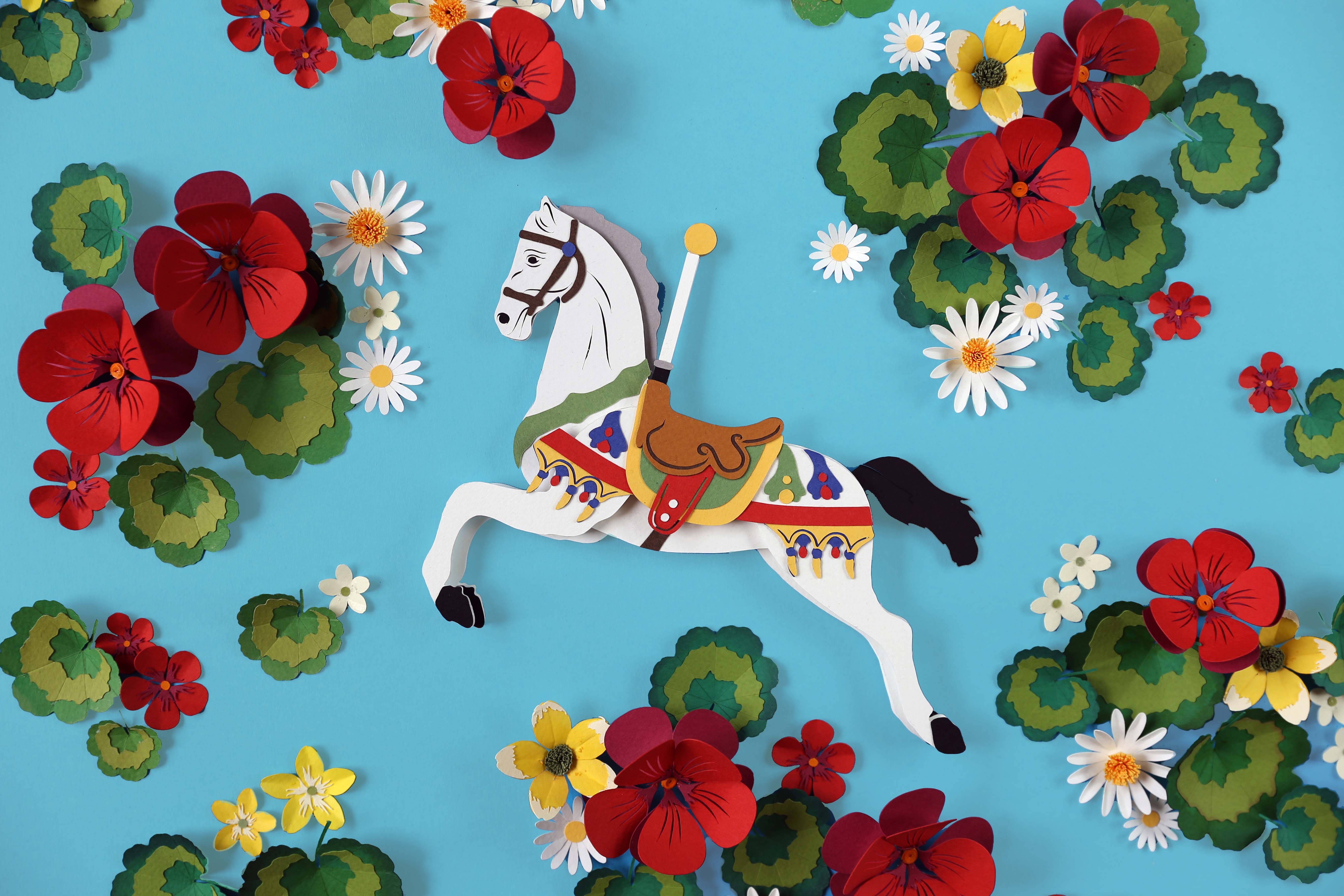 2. Tell us about your aesthetic.
My work is based on the transformation of paper. I love to explore the material and see how it can become almost anything. I like to reproduce everyday objects and also natural elements. I have 2 directions when I work: one is more research-based, which means I am playing with the paper and testing different techniques or ways of creating/reproducing objects. The other direction is more commercial which is very vibrant, full of colours, where I apply all the things I learn through my research. My work is very realistic and I like to replicate almost anything, being nature my main subject. Animals and plants are the elements I create the most.
3. What is your favourite medium and why?
As I said before my favourite medium is paper. I like how diverse it is because you can find it in almost any texture or thickness. I also like how something so simple can be reconfigured in something more complicated. The way I see paper is as a medium of documentation, which means it can store information. I like to create objects that can tell a story, that can be activated with imagination. When I make birds, I try to make them in a way that they seem alive, and by doing so the viewer can imagine a lot of things when looking at it.
4. What is your artistic process like?
I always start by doing research. It could be collecting real elements that become an archive or digital images. I also like to collect books because they are very good for inspiration. I start by creating a digital design where I choose and select the elements I would like to make. This digital design is my guideline for when I am working in the real paper cut or sculpture. After I have my design I would put every single piece apart so I know all the elements, the size, the details. I then start cutting the pieces. If I am making a sculpture I will print the sketch and build the skeleton or structure on top of it. Then I will glue all the pieces on top of my skeleton, sometimes I have to paint the paper with watercolour because I need a particular tone. I leave all the details for the end and always follow some photos to make sure I don't miss anything during the making process.
5. Who and/or what inspires your work?
I love art, fashion, design and architecture. Even if my work doesn't reflect all of it I do love looking and reading and going to exhibitions. My favourite artists are the ones that are made, for example, Richard Tuttle, Sarah Sze or Tom Sachs. As a designer myself, I am always looking at how artists transform materials. I am not interested in the perfect shape or finish in sculpture, but more in the handmade quality and the way an artist finds a solution to a formal problem. I like the transformation of ordinary materials, and also how trough art, discarded materials can be repurposed and configured in new ways.
6. What role does art play in your life? How does it change the way you view the world?
Definitely. For me, art is a dialogue about all kinds of subjects. I am really into in, into the thoughts and the conversations that artists generate with their work. Very often I understand the world through someone else point of view. Some people find art and contemporary art very hard to understand, but I think its because art doesn't come on its own, its a manifestation of someone else world, therefor experiences, thoughts, ideas are documented in it and you need to find the clues to be able to understand it. I like to see how artists communicate in very subtle ways. It's poetic, it can affect you deeply, allow to imagine or make you happy.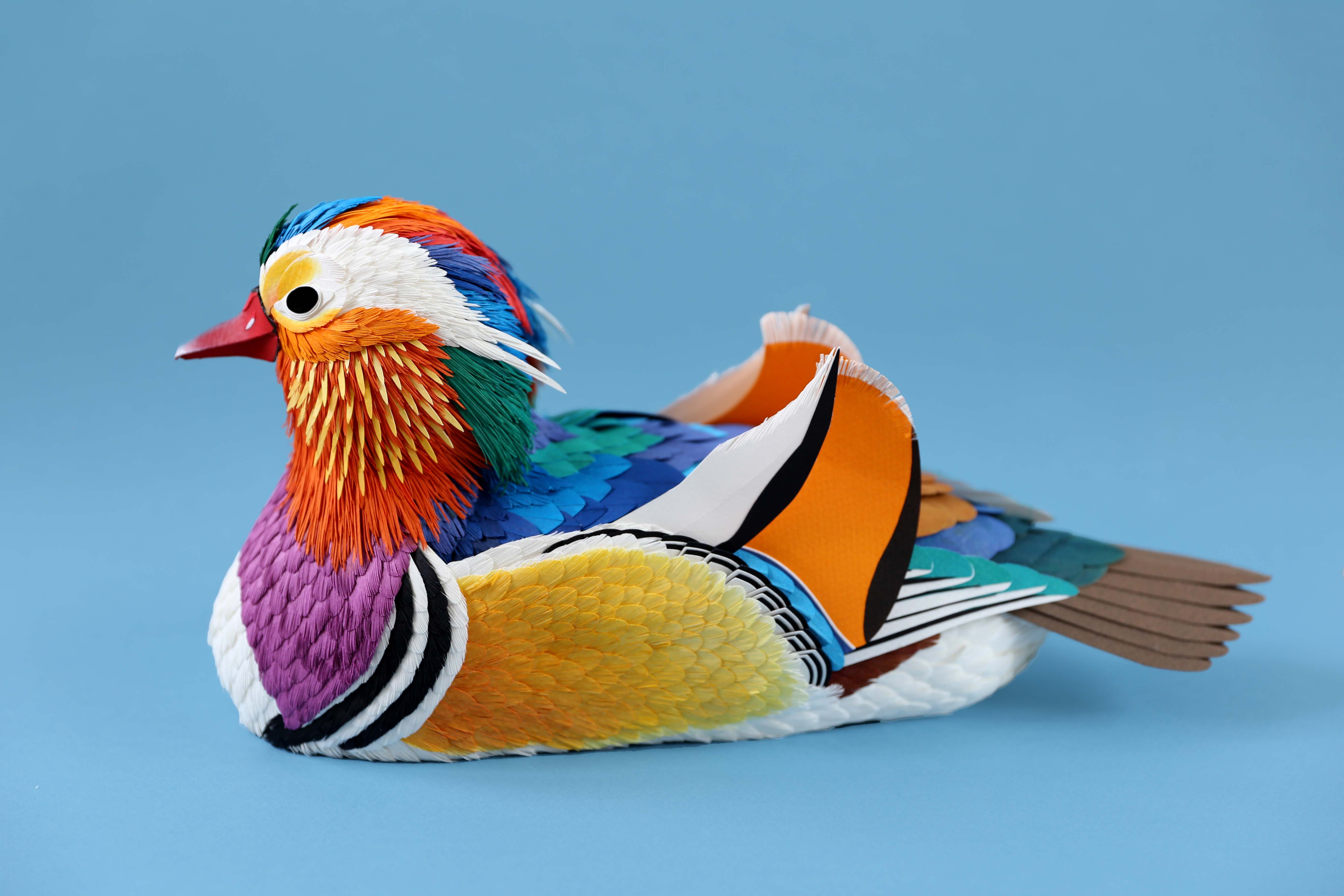 7. Where did you study?
I studied Industrial Design in Colombia and later I undertake a Ma in fine arts in the UK. I really enjoy having a bit of both practices because one helps me to conceptualize and the other to create.
8. Where do you see yourself in five years?
I really want to grow my work and take more challenging projects. I would like to create more installations and scenography.
9. What about in ten?
In ten years I hope to have developed a different range of techniques in paper, and at some point, I would love to have a rest from commercial work and just sit and design objects. I recently started thinking about designing everyday objects since it has been one of my passions.
10. What do you hope to achieve with your art?
On one side I would like to leave extensive research on the use of paper, and on the other side, I am hoping for people to be able to be more sensitive with the world that surrounds us. To help protect, care, and be more conscious about it. My work is a reminder of the things that live outside that are worth protecting.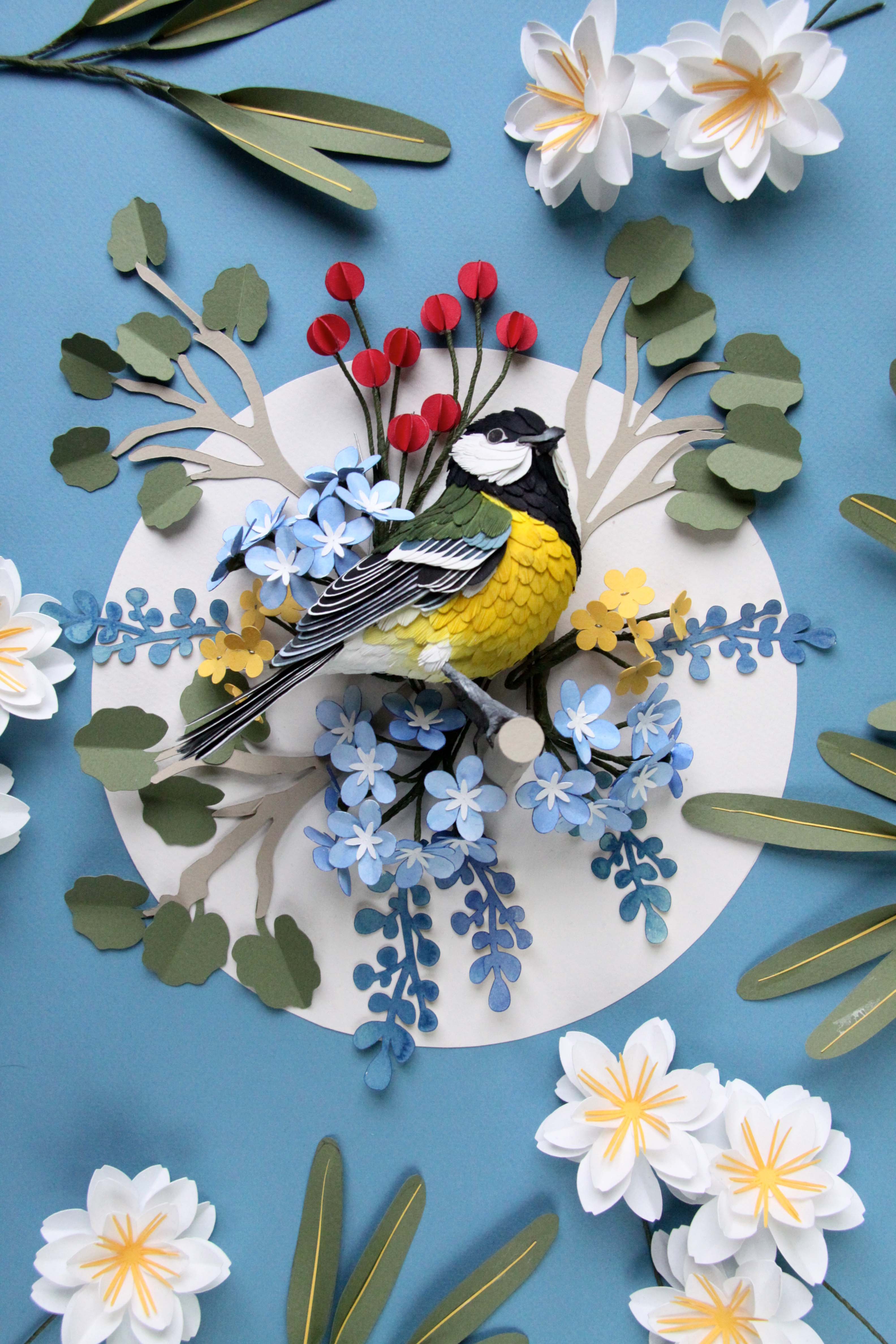 11. Now, tell us a little more about you as a person: what is your favourite food?
I love working but now it's hard because I have a 2-year-old boy. I am currently only taking commissions because its all I can do. I am always looking for inspiration, I love to learn about things. I don't go out much so I invest my time watching documentaries and movies. My favorite thing to do is going to London to see art exhibitions and walk across the city looking for a nice cafe or restaurant, going to a book shop or just browsing for designer objects. I love to eat sushi and I can't resist a nice dessert.
12. Favourite book?
I am not good at reading but I really enjoy artist's interviews. My favourite books are artists books. Not only because I can see the documentation of works but because I love to learn how they come to create them. One of my favorite artists books I have read was an interview with American artist Matt Mullican on the occasion of an exhibition he did at Candem arts in London. I am also into Herman de Vries and Mark Dion art books. I like the way they document the world. I know most people prefer novels and getting immersed in a story, but somehow I struggle with them. I am just really curious about people's lives.
13. Favourite genre of music?
Female voices are my thing. I also like indie and ambient music. I can listen to Lykke li, Haim, cat power.
14. What are your hobbies?
My hobbies are looking at things, at objects, at spaces. I can spend hours at pinning images of interior design. I love going to the seaside or the mountain. I am not a city person anymore. I do love tidying my home and my studio. I like to arrange my objects at home and take it slow.
15. If you weren't an artist, what would you be?
I would be a designer, I like being creative and have freedom. I dont think I am made for much else really.