Instagram:
@didilanoli
1. What's your story? Where are you from?
I am a French graphic designer. I was born and I live in the Paris region.
After high school, I took a master's degree in publishing and communication, then I went to graphic design. I then graduated as a graphic designer. Today, I am employed as a graphic designer and also freelance.
Little by little, I specialized in illustration and it is thanks to my two very young daughters that I continue on this path. Their colorful and magical universe inspires me every day.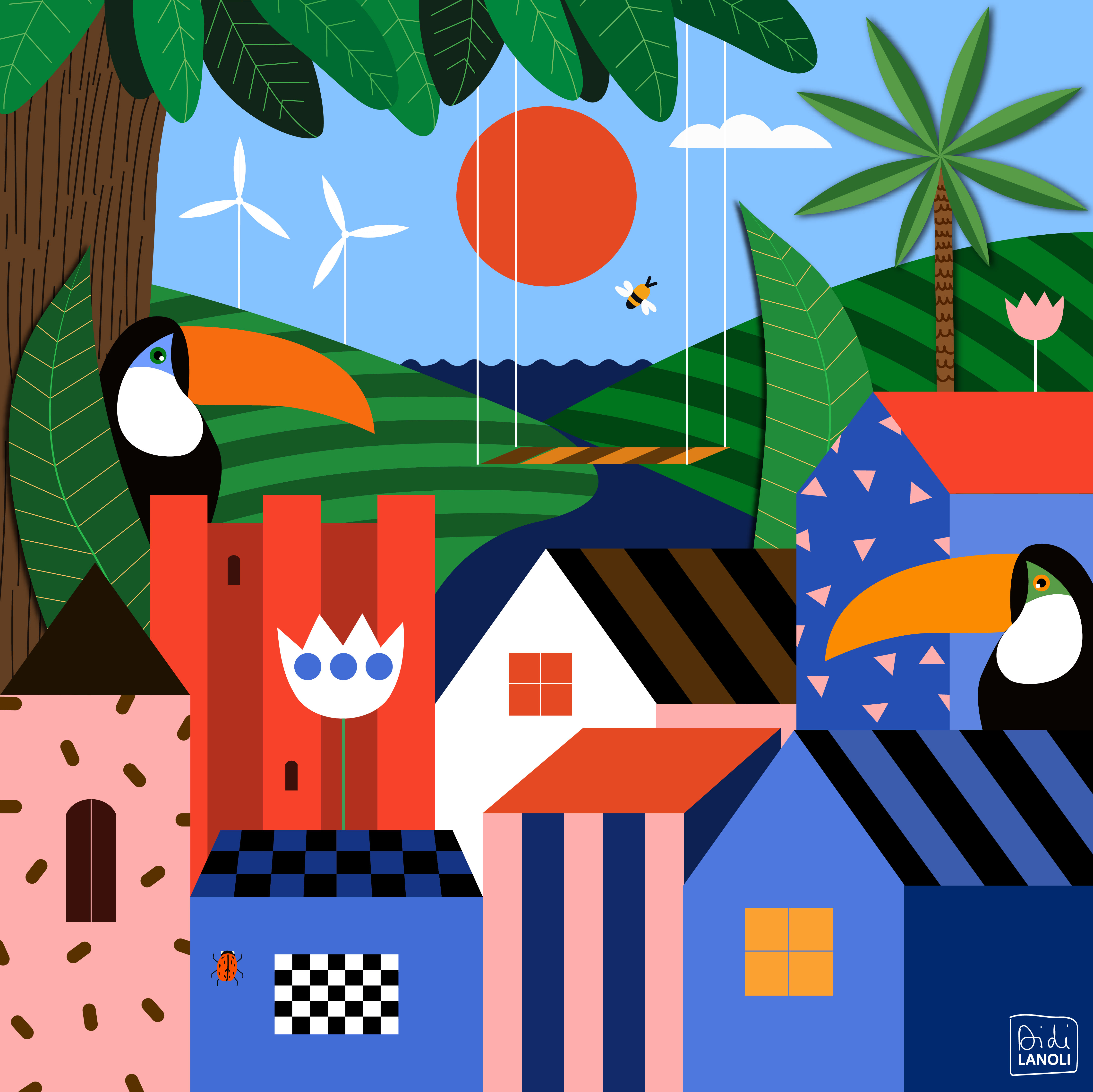 2. Tell us about your aesthetic.
I have a passion for color. All of my work is centred around this. I only work in vector. I am less comfortable with the pixel. I like to work with clean lines and well-separated patches of color.
3. What is your favourite medium and why?
I work on illustrator either on PC with my Wacom tablet or on my Ipad.
4. What is your artistic process like?
Concretely, I make myself a huge bowl of cereal, I relax my neck, I put on my headphones and I check the work of the day. I don't do a lot of sketching and work directly with my tablet. I love to make moodboards.
5. Who and/or what inspires your work?
Being a child of the 90s, I am a huge fan of pop culture. It was a period full of bright colors, the advertisings, our clothes ... So I just have to call on my memories to give me inspiration. Being also a fan of plants, I like to introduce vegetation in my compositions.
6. What role does art play in your life? How does it change the way you view the world?
For me, art is a way to escape and see everything around us from a different perspective. It is a way of reinventing the living. Beyond that, and without going into great metaphors, creating is for me something very soothing. That's why even after spending 8 hours in front of my pc, in the evening after having put my daughters to bed, I love to sit on my sofa, take my tablet and draw...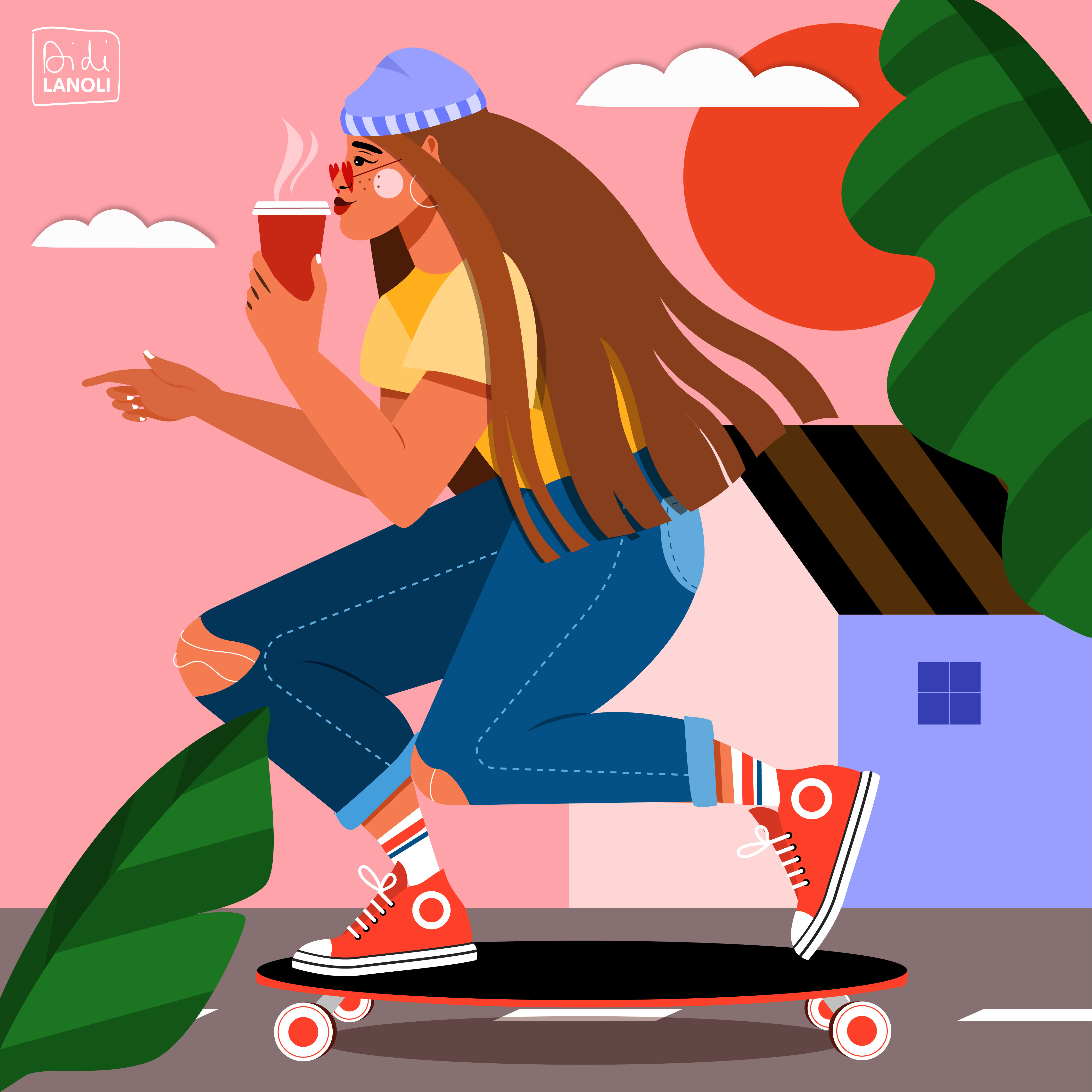 7. Where did you study?
I studied in the Paris region.
8. Where do you see yourself in five years?
I don't have long-term visibility, and I'm not really looking for it. I would like to have made a children's book for my daughters, collaborate with certain artists or brands that I adore.
9. What about in ten?
It's even more complicated for me to imagine myself in 10 years. I would like to no longer be in an agency, to be 100% freelance and to make a good living from it.
10. What do you hope to achieve with your art?
I would like to participate in awareness campaigns that are close to my heart, the environment, respect for human rights. Being able to link your own profession to your convictions is something precious.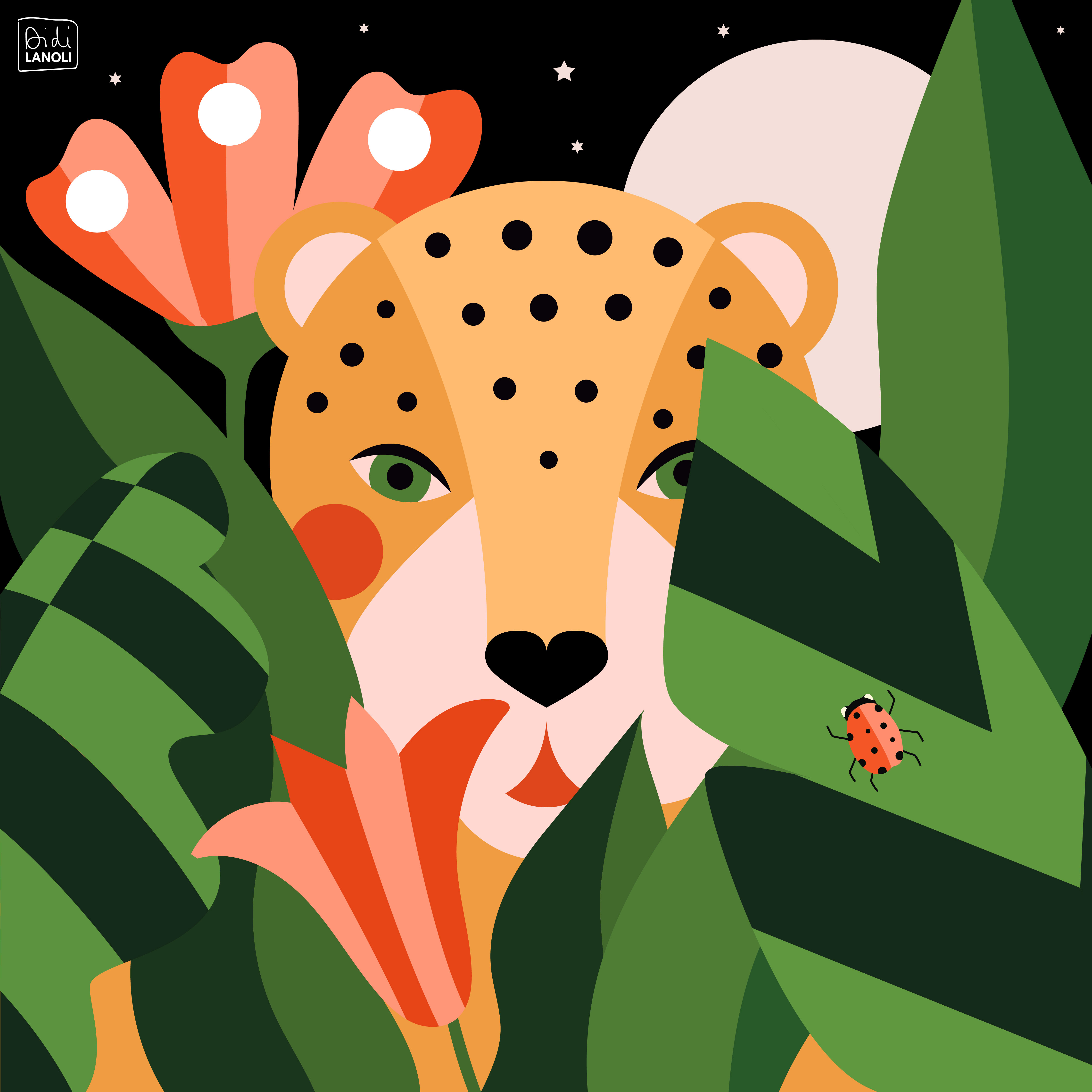 11. Now, tell us a little more about you as a person: what is your favourite food?
I am a big fan of Italian food. I will be able to eat pasta every day. My partner is from Martinique so I am very sensitive to Creole cuisine.
12. Favourite book?
I am currently reading the book by an artist that I adore: Les Culottées by Pénélope Bagieu. For my daughters, I'm a fan of Owen Davey's books, I have his entire collection.
13. Favourite genre of music?
One thing that is certain is that I cannot work without music. On the other hand, I don't have a favorite style of music. It really depends on my mood. I could say which artists I like for example: Kendrick Lamar, Yemi Alade, Damso, Etta James, there are so many….
14. What are your hobbies?
I'm a movie buff, so I love to hang out with friends or my boyfriend in front of a good movie or a good series. I am lucky to have a job that is also my hobby so when I am not working I continue to draw.
15. If you weren't an artist, what would you be?
I might have gone for architecture or interior design.