Instagram:
@dino.galvagno
Facebook:
www.facebook.com/dgalvagno
1. What's your story? Where are you from?
I was born in 1988 in Sicily, the biggest of the islands of Italy. Sicily it's a land rich of stories and mythology: there are some elements that make this island quite unique: the depth of the sea which round it, the melancholy of the mountains and the strength of the volcan. These elements has deeply influenced me during my growth and you can catch some shades of them in all my works. I've always been drawing, since I have memory of it, and I think that while I draw I really express myself, in a complete way. For this reason I started studying Graphic Design and Photography, then Painting until I move to Barcelona and here I found what I really wanted to study, Illustration and Animation. After several years, I moved to Madrid and, of course, I'm still drawing!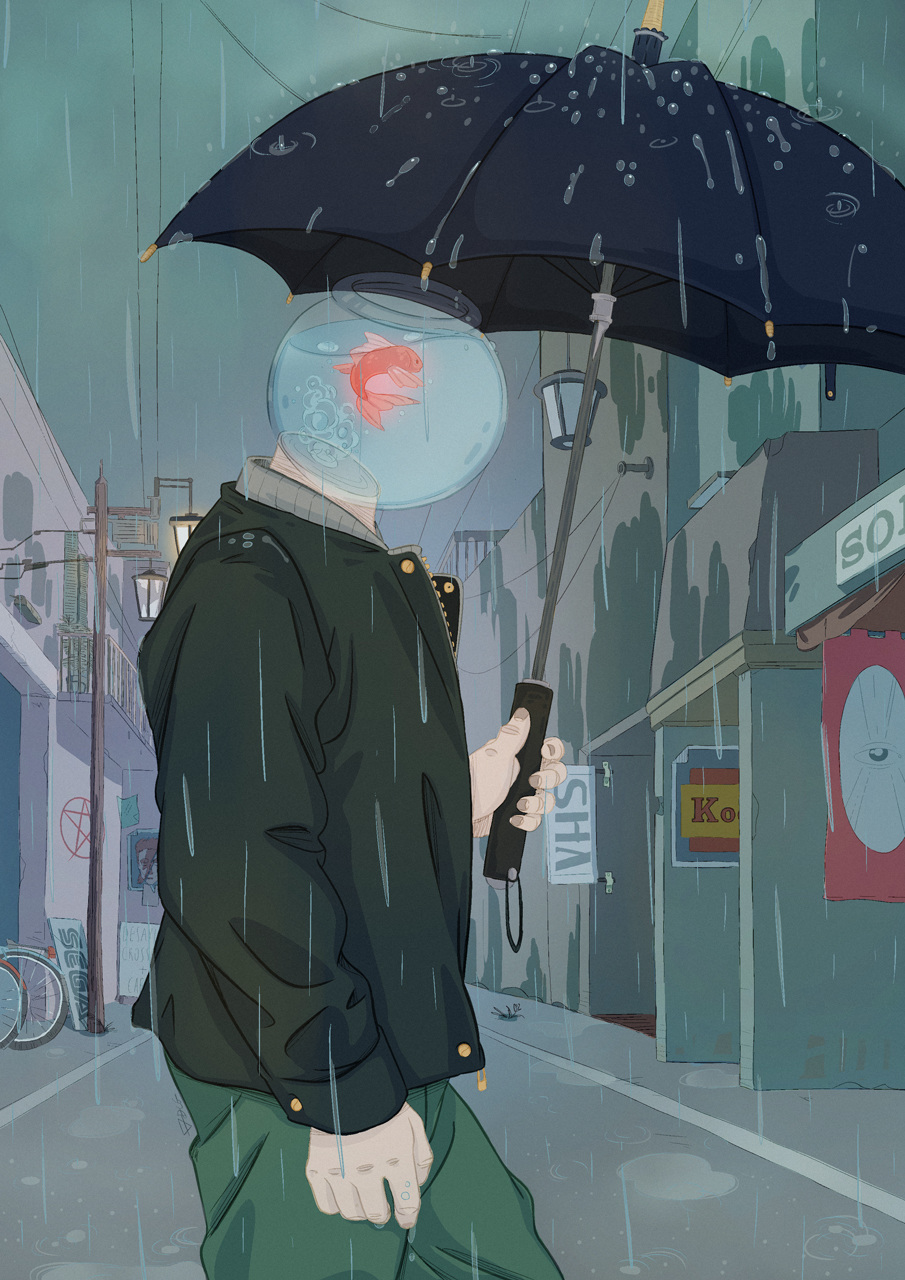 2. Tell us about your aesthetic.
Surely my drawings are characterized by a big melancholy and introspective thoughts. I like to pair calm situations apparently peaceful with deep injuries. Both elements are present while I choose shapes, lines and colours. Without doubts there are some repeated components that represent my style and my obsessions: these are completely visible in all my works!
3. What is your favourite medium and why?
The majority of my works are made with digital devices, because it gives you more liberty, it's more practical. On the other hand, if I have to tell you what's my favourite instruments for drawing, I would tell you pencils and watercolors! This is why you can find the drafts and drawings I consider most truthful in my sketchbooks, that I usually don't show.
4. What is your artistic process like?
My typical development for a piece is divided in sketch, visual and content reference research, definition of the color palette, refining and complete the work with the graphic tablet in digital.
5. Who and/or what inspires your work?
My inspiration comes from many channels, most of them are connected to art, and mixed with shades and obsessions of my life. Principally music, literature, cinema.. I love to go deeper in some implications of stories and dramas that are not always considered.
6. What role does art play in your life? How does it change the way you view the world?
I must admit that "cathartic" is the best word that can describe the role of art in my life. I could not even imagine my life without the world that art gives to me: it allows me to express myself and narrate stories, it's like breathing to me.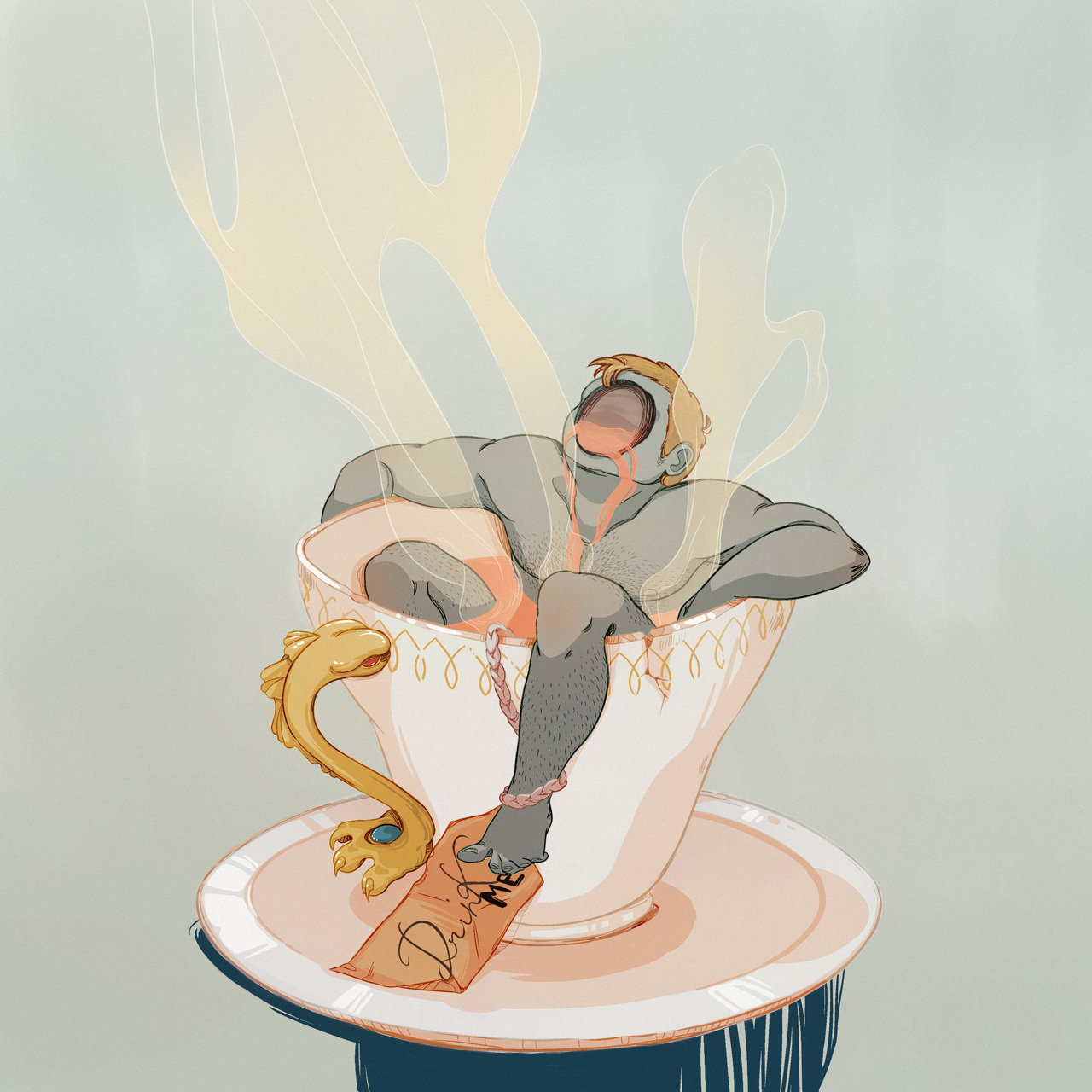 7. Where did you study?
I studied Graphic Design and Photography at Art Institute of Catania, then Painting at the Fine Art Academy always in Sicily, and Illustration and Animation in Barcelona at the IED.
8. Where do you see yourself in five years? Working in an agency?
I usually don't plan with long terms, but in five years I would really like to work with an international agency.
9. What about in ten?
Well, this is a really long term question! In this case I would like to tell you a story: I woke up in a bed, possibly a king-size bed, early in the morning. My room has a view to a wood, and after the wood to the sea (quite reclusing, don't you think?).. I prepare the breakfast while my cat or my dog goes round my feet, then I move to my desk, surrounded by books, papers and crayons.
10. What do you hope to achieve with your art?
I really want to be able to live with what I do. I mean, I would love to develop always more about what I tell in my stories, it doesn't mean to be famous or to be rich.. but my main achieve is to be universal with those things: I don't want to stop in Spain, I want to expand and go beyond my professional and personal limits.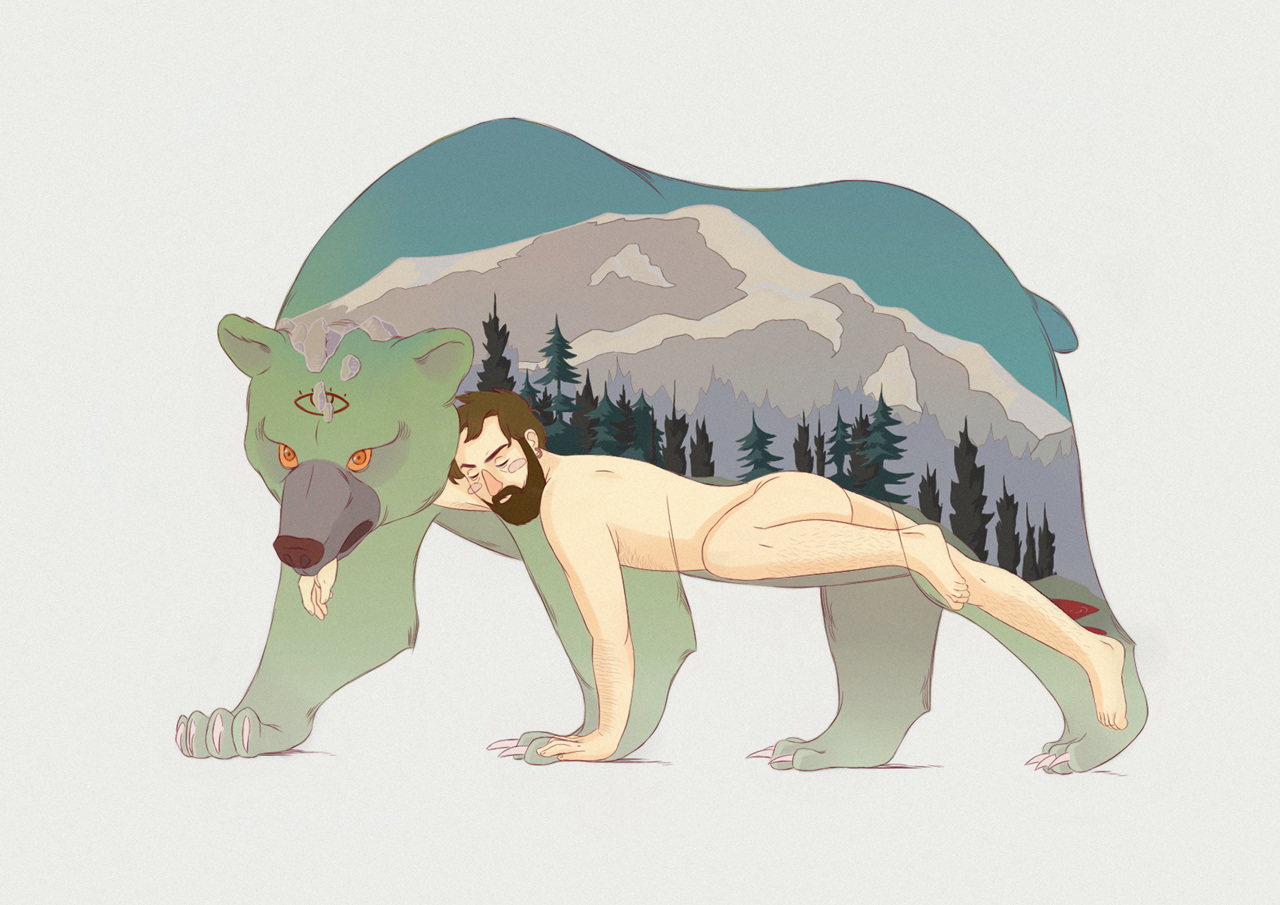 11. Now, tell us a little more about you as a person: what is your favourite food?
First of all, I really like food. I really like to eat, in general. And, respecting the preface, I like everything, sweet and salad, no preferences, hamburgers, crudites, vegetables.. except for one thing: pizza with pineapple. I can't stand pizza with pineapple!
12. Favourite book?
It's so hard to choose one, I'll tell you some titles: The Daydreamer, The Desert of the Tartars, Walden, The House of Sleep, Land of Glass, Hundred Years of Solitude, Master and Margarita and the Trilogy of the city of K.
13. Favourite genre of music?
Well.. I feel more complicated this question than the one regarding my art: I like many music genres, mainly punk, post punk, synth pop, independent rock, new wave. But everything that catch my attention can be my favourite genre!
14. What are your hobbies?
I'm an unquiet person, so I have many.. I would define them "interests", like climbing, trekking, cooking, photography, cinema in general, alchemy and reading!
15. If you weren't an artist, what would you be?
Without doubts, an artist! Of course, I'm joking! I think that the most probably profession would have been a writer. Usually I don't talk about this 'hobby', but I really love to write, principally stories. Also, it happens sometimes that I read my stories to my close friends.