Instagram:
@dizzypunk
Website:
www.lizzyodonnell.com
1. What's your story? Where are you from?
I was born in Philadelphia, but was raised 20 minutes out of the city in New Jersey. In high school, my mom sold the family truck so I could go to the Pre College Summer Institute at the University of the Arts in Philly where I picked illustration on a whim since it described in the brochure as "narrative image making", and now, five years later, I just graduated from UArts and am currently working as an illustrator and writer, primarily for children's books.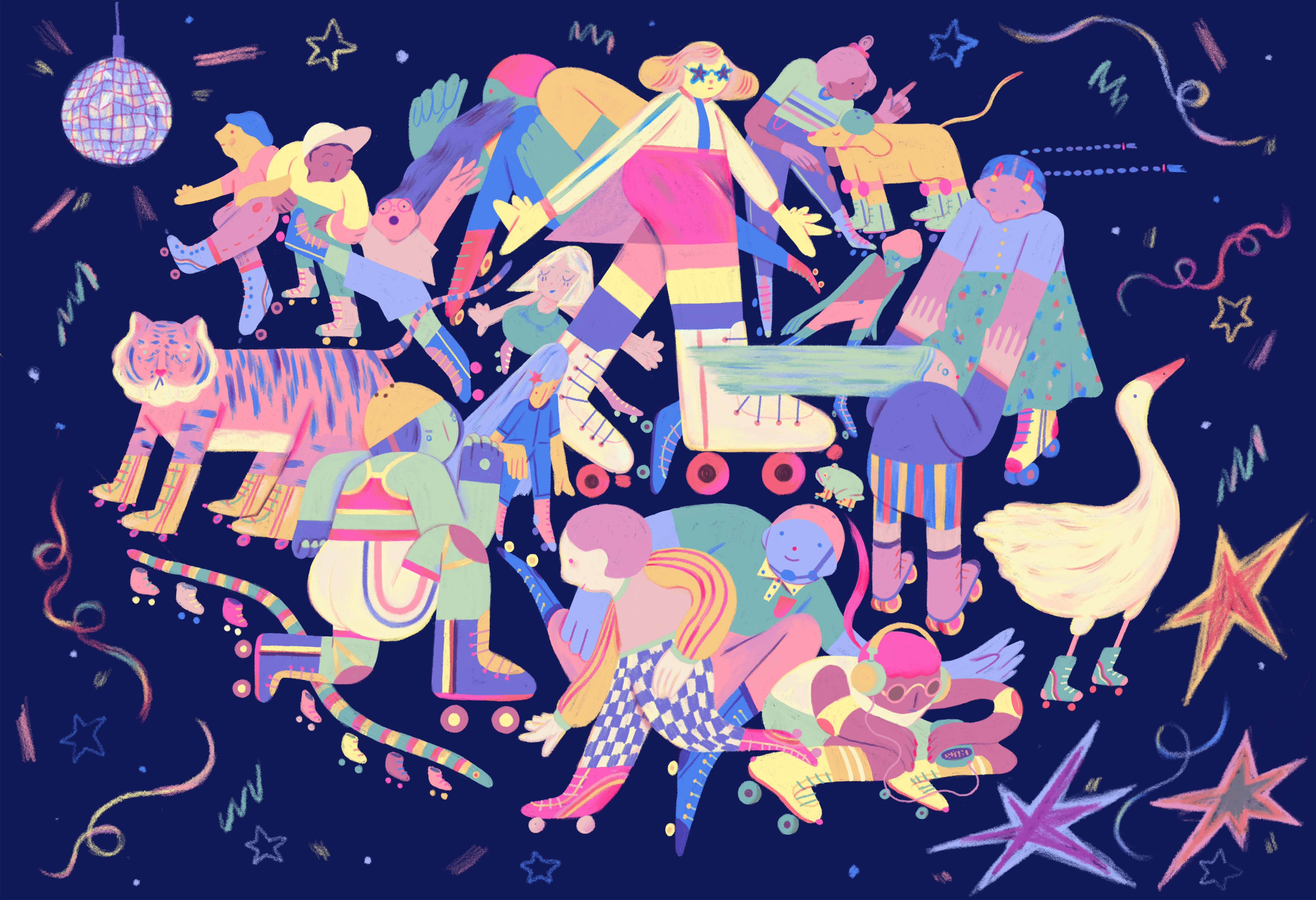 2. Tell us about your aesthetic.
I draw a lot of inspiration from the look of mid-century children's books as well as work and things I grew up around. I like mixing really graphic work with more traditional methods of picture making to create something that often falls somewhere in the middle of that spectrum. This gives me the freedom to go more graphic or more pictorial whenever I want without it feeling like such a break from my usual voice. I like referring to it as voice as opposed to style because a voice implies that there's room for range in an artist's work.
3. What is your favourite medium and why?
I love working with graphite and colored pencils as well as with an assortment of downloadable pencil brushes in Photoshop. I've gotten to a place where I don't feel a difference between working on a tablet or on paper, but I prefer working in Photoshop, especially for bigger projects. I feel more liberated and able to experiment and make mistakes.
4. What is your artistic process like?
I spend a lot of time coming up with things I want to draw; stories I want to tell. After that, I start setting up the image by designing the characters and the composition around them. Then I create a really tight sketch before I start the finish. After that I think about color; I usually have a palette in mind or I experiment with a bunch of colors and just pare them down. Once I get a color study together, I start the finish. The sketch/color composition time vs. the time it takes me to finish is about 50/50.
5. Who and/or what inspires your work?
A lot of inspiration for the visual elements in my work comes from old family photos and memories from when I was a kid. I spent a lot of my childhood at my grandparents house, which was this old Victorian house in a one square mile town full of houses just like it. A lot of the patterns are inspired by the wallpapers and furniture from that house, as well the clothes my family and I wore in our photo albums. I love how patterns and color palettes range from era to era. A lot of the scenes I draw are pulled from my childhood (usually with a few animal characters thrown in). My mom had a toy bear collection and owns a jewelry store which was once a pawn shop, and my dad has a huge Coke collection, so I love looking at vintage stuff, especially old toys (both vintage as well as ones I had, or wish I had when I was a kid). As far as my stories go, I like using narratives to work through whatever I'm going through or thinking about and hopefully help other people work through their own situations. My goal now is to simply go out and experience more things so I have more places from which to draw inspiration.
6. What role does art play in your life? How does it change the way you view the world?
I've long struggled with my mental health, but my work has always been something where I can really channel the thoughts and reflections I make on what I'm going or have going through and make something positive, find purpose, and share my experience. Experiences are the most important thing for me when creating my work and when viewing the world. I don't want to just share my own story without it being informed by the experiences of others. Art has made me more receptive and able to learn from the experiences of others and develop a deeper level of empathy, which has taught me to make sure, within my own work, that I'm being attentive to detail and be inclusive. Learning from experience is what inspires my stories, and paying attention to the details of what I see along the way is what informs the visuals in my work. Even outside of my work, it's taught me to be more thoughtful in my words and actions, and reminds me to be willing to improve myself.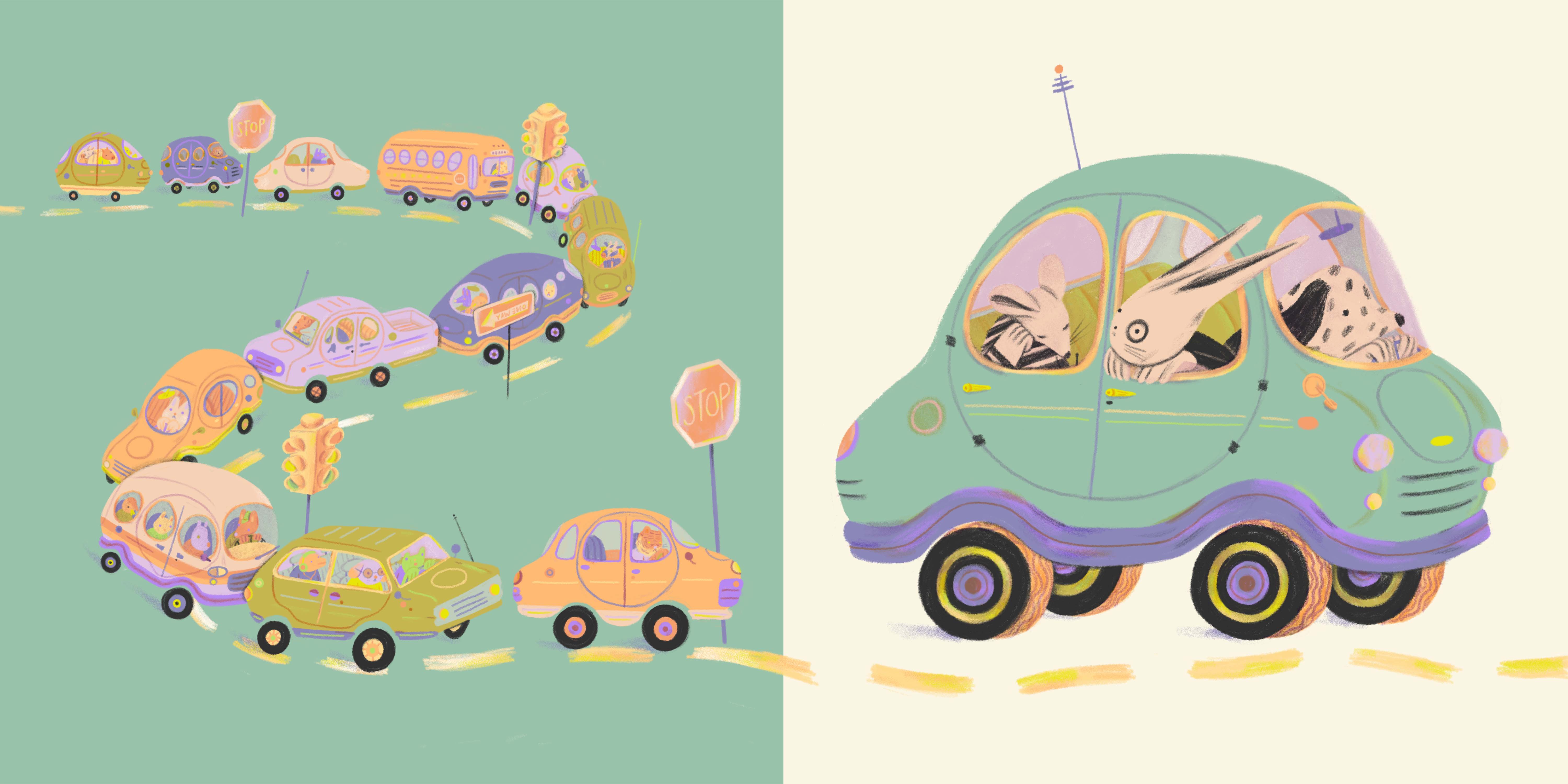 7. Where did you study?
I studied Illustration at the University of the Arts in Philadelphia.
8. Where do you see yourself in five years?
Telling stories through picture books that make people happy and even just a little hopeful.
9. What about in ten?
Hopefully more of the same!
10. What do you hope to achieve with your art?
I want to reach as many people as possible with my work.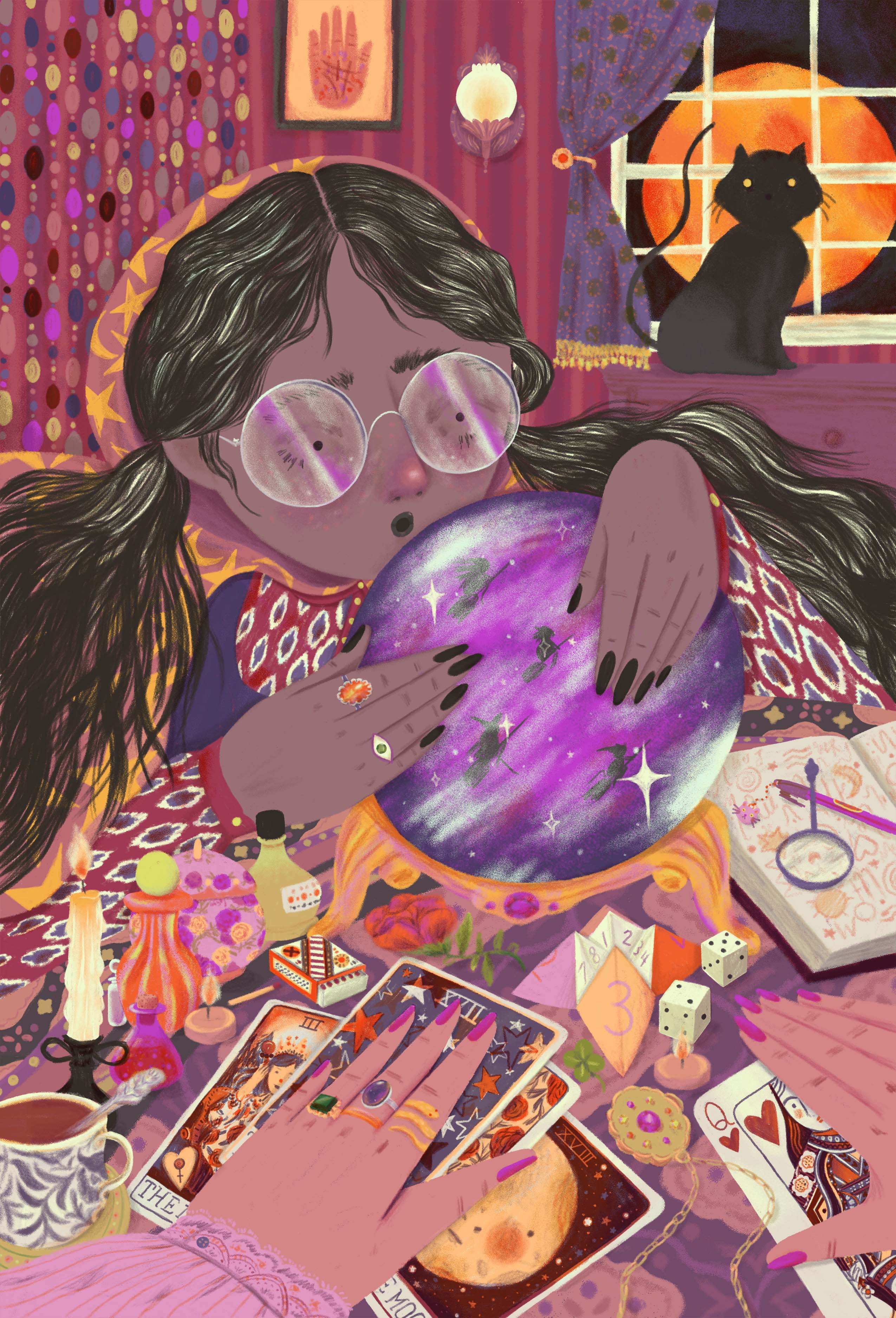 11. Now, tell us a little more about you as a person: what is your favourite food?
French Toast. I love a good diner.
12. Favourite book?
What It Is by Lynda Barry and the Moomin books and comics by Tove Jansson! Barry and Jansson are both heroes of mine. I've reread What It Is so many times, I pick it up whenever I'm in a creative rut or just need to process my thinking. Barry's writing and drawing style is so personal and unafraid. Jansson was a similar way. She wasn't afraid to really experiment and try things that expanded the spectrum of her artistic and written voice, even in the context of the same world of Moominvalley. The stories, while fantastical are also able to personable and real. My favorite book when I was a kid was the Olivia series by Ian Falconer. Olivia's relationship with her mother is very similar to the one I have with my mom. I made her read that book to me all the time. It's so simple and kind, not to mention the illustrations are infallible. That's a book that made me realize that I wanted to make picture books. Another really important book for me is It's Kind of a Funny Story by Ned Vizzini. I was going through a really hard time in high school when I picked that book up and looking back on it, I realized that hearing about Vizzini's experience with mental health helped me with my own, and I think that's a huge reason why I want to tell stories that do something similar for a younger audience, or whoever picks my future books up.
13. Favourite genre of music?
I'll listen to any genre if the music is good! I think it's limiting to stick to one genre of anything or dismiss artists in other genres. That said, my favorite musician right now is definitely St. Vincent!
14. What are your hobbies?
I garden, go to concerts, play DnD with friends, and play video games, but I'd really like to travel more! I also read and listen to a lot of things trying to understand current events and history, but that's less of a hobby and more of a necessity.
15. If you weren't an artist, what would you be?
Probably even more lost than I am now! Maybe a lighthouse keeper.