Instagram:
@dkin_
1. What's your story? Where are you from?
I'm from Santiago, Chile. I was born in 1985. Drawing is my all time favorite hobby. I studied Fine Arts and then Design. I came to Barcelona, Spain when I was 30.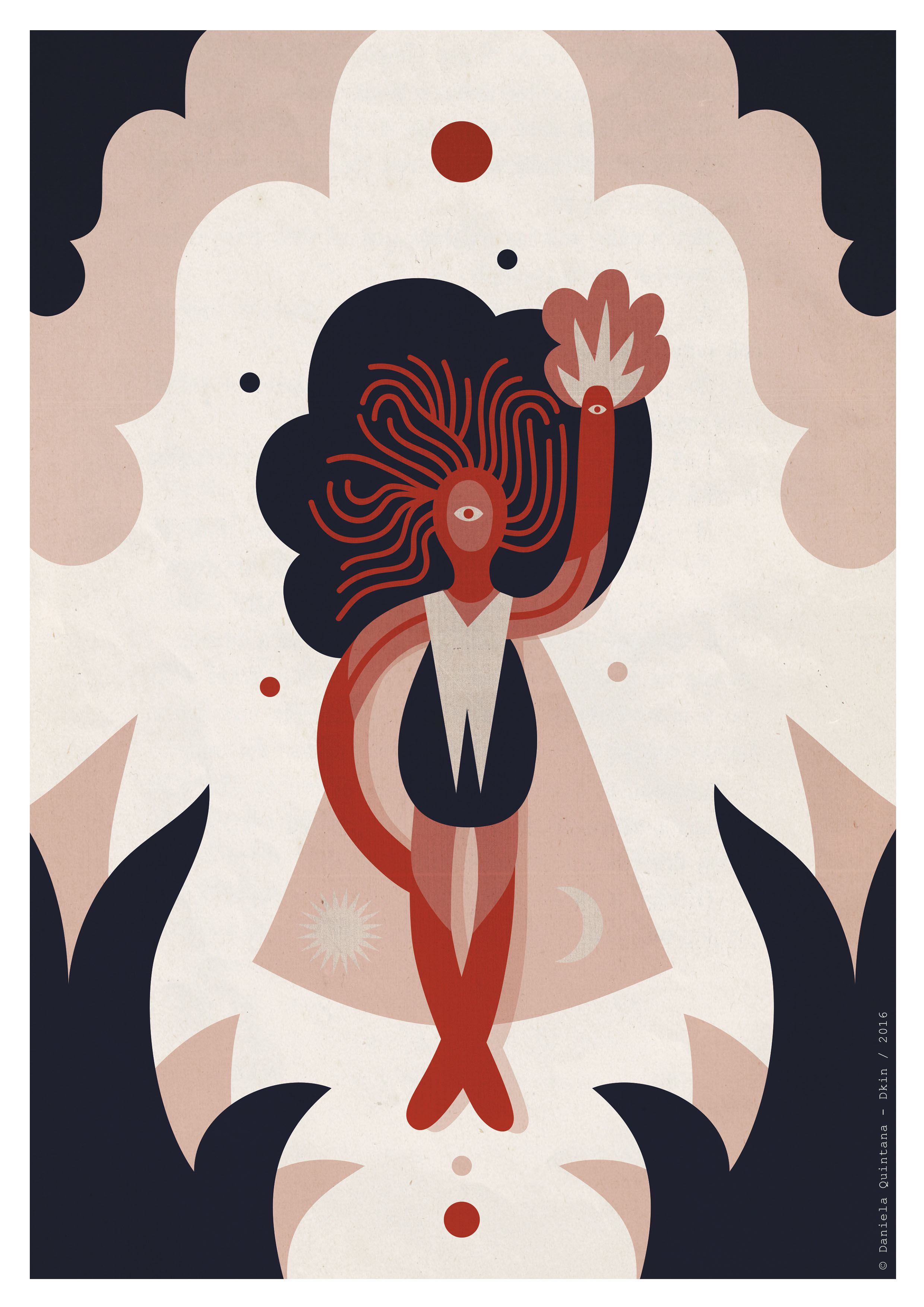 2. Tell us about your aesthetic.
My aesthetic came from searching shapes, i like simple lines and use fewer colors as possible on every illustrations. It all depends to each one, but most of the time, geometry and symmetry are keys to my work.
3. What is your favorite medium and why?
Right now i like digital illustration, because it fits me and give me satisfaction, but I want to be able to design bigger pieces with paper or other traditional techniques.
4. What is your artistic process like?
Most of the time is improvisation, using different colors and shapes till I get the composition that I'm looking for. That kind of magic can happen in a couple of hours or even days; it all depends of the moment I'm in.
5. Who and/or what inspires your work?
That would be the unconsciousness getaway i get into during my creative process, a uncertain process that gives me a lot of satisfaction once it's done.
6. What role does art play in your life? How does it change the way you view the world?
For me art is an unconscious process where I can find peace, something like a sacred place where I can live anytime, no matter the result at the end. I always start drawing without intention. Art let me see the world with empathy, allows me to understand every person's passion for their work, I'm able to see art beyond this so called "artistic world".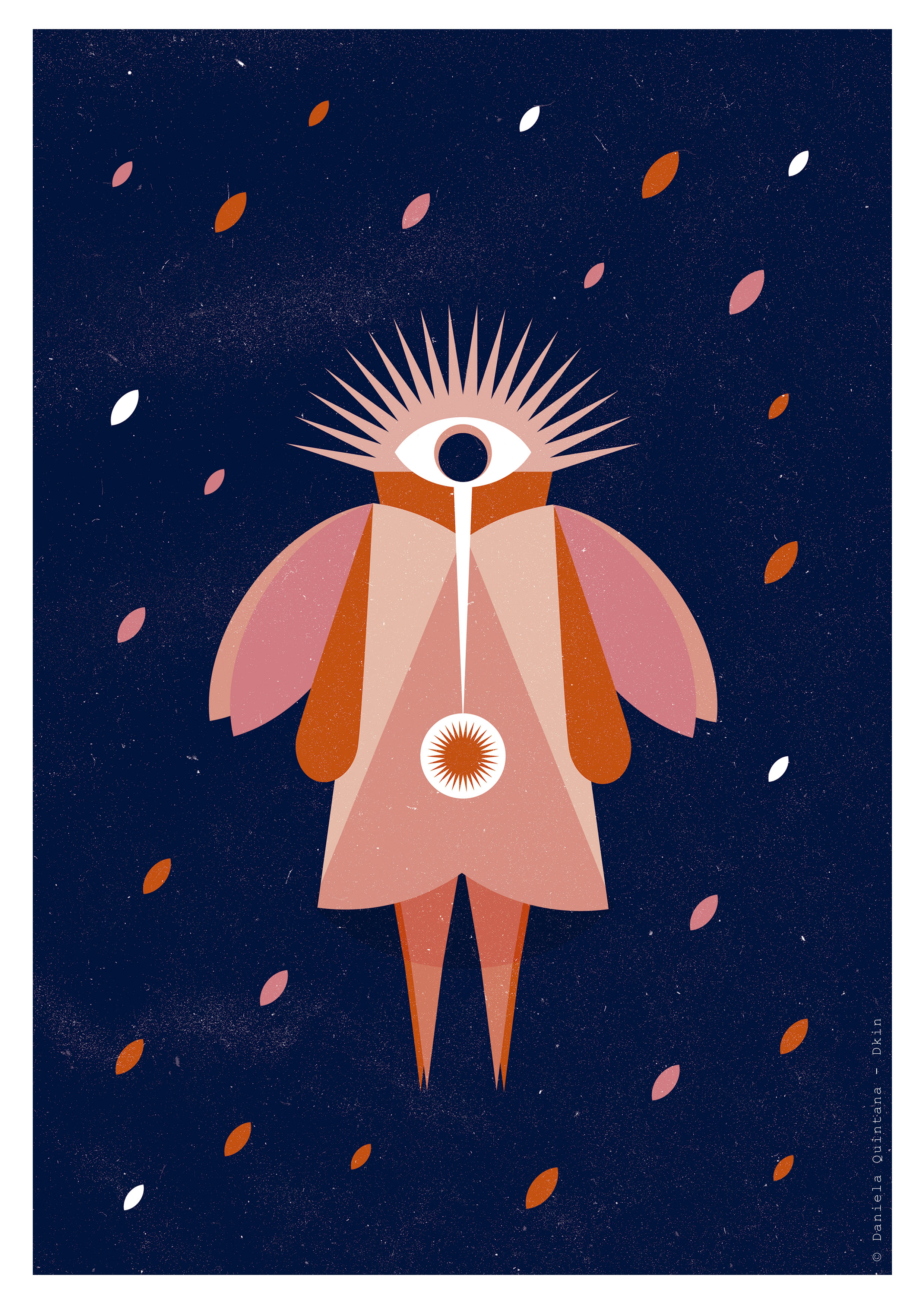 7. Where did you study?
I went to drawing lessons during my childhood and then i studied Fine Art and Design in Santiago, Chile.
8. Where do you see yourself in five years? Working in an agency?
I see myself still living in Spain, working, i don't know, maybe on an agency, everything's welcome.
9. What about in ten?
I would a need to crystal ball to answer.
10. What do you hope to achieve with your art?
I hope it keeps on making me happy.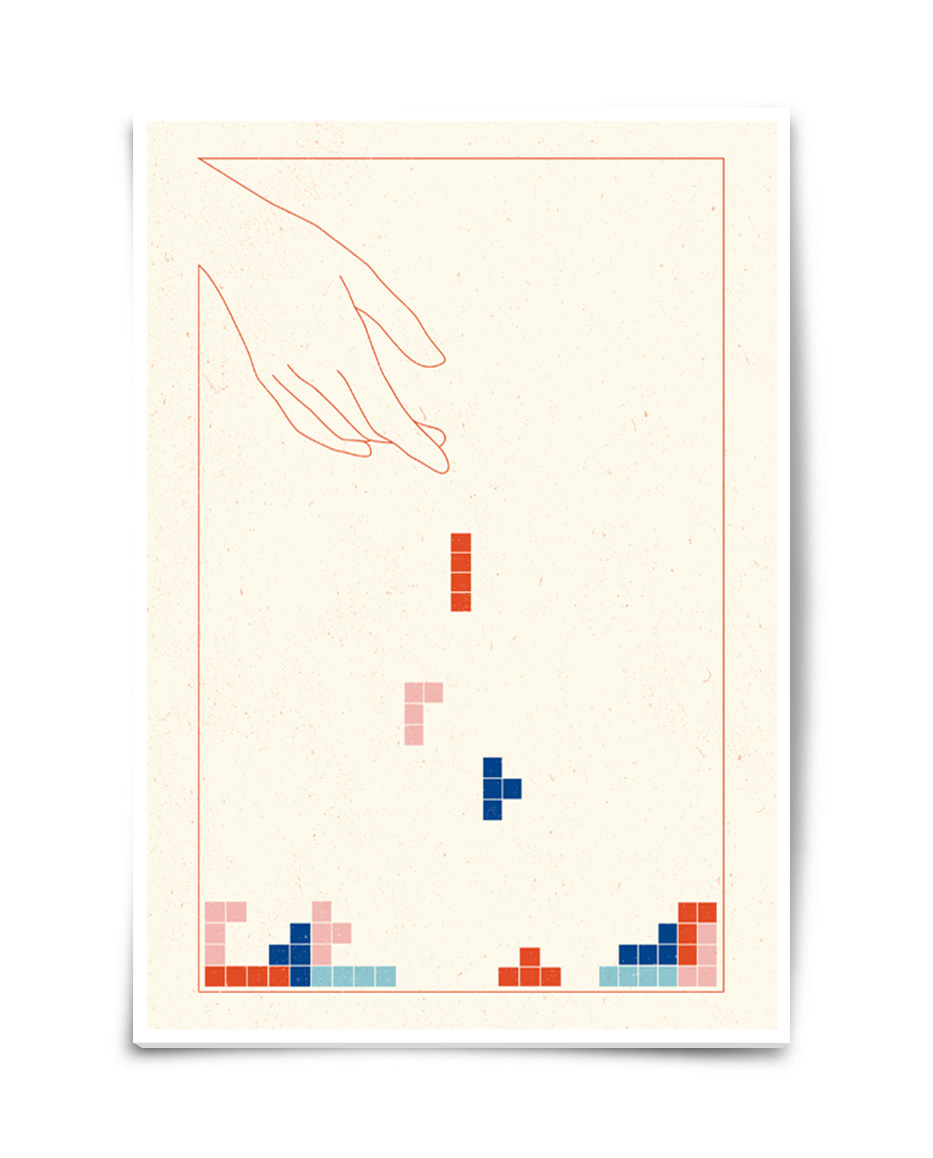 11. Now, tell us a little more about you as a person: what is your favourite food?
Fried chicken and french fries.
12. Favourite genre of music?
80's and 90's pop and Brit Pop
13. Favourite book?
I don't have any favorite book.
14. 14. What are your hobbies?
I like to sing.
15. If you weren't an artist, what would you be?
A chef.