Instagram:
@doodad_and_fandango
Facebook:
www.facebook.com/doodadandfandango
Website:
www.doodadandfandango.com
1. What's your story? Where are you from?
My family roots are European (German Jew & Estonian) but I am pure Australian suburban dag. My parents moved around a bit when I was younger, so I've lived in Canberra, Hall, Lismore, Sydney and Brisbane, and came back to live in Sydney in my early 20's.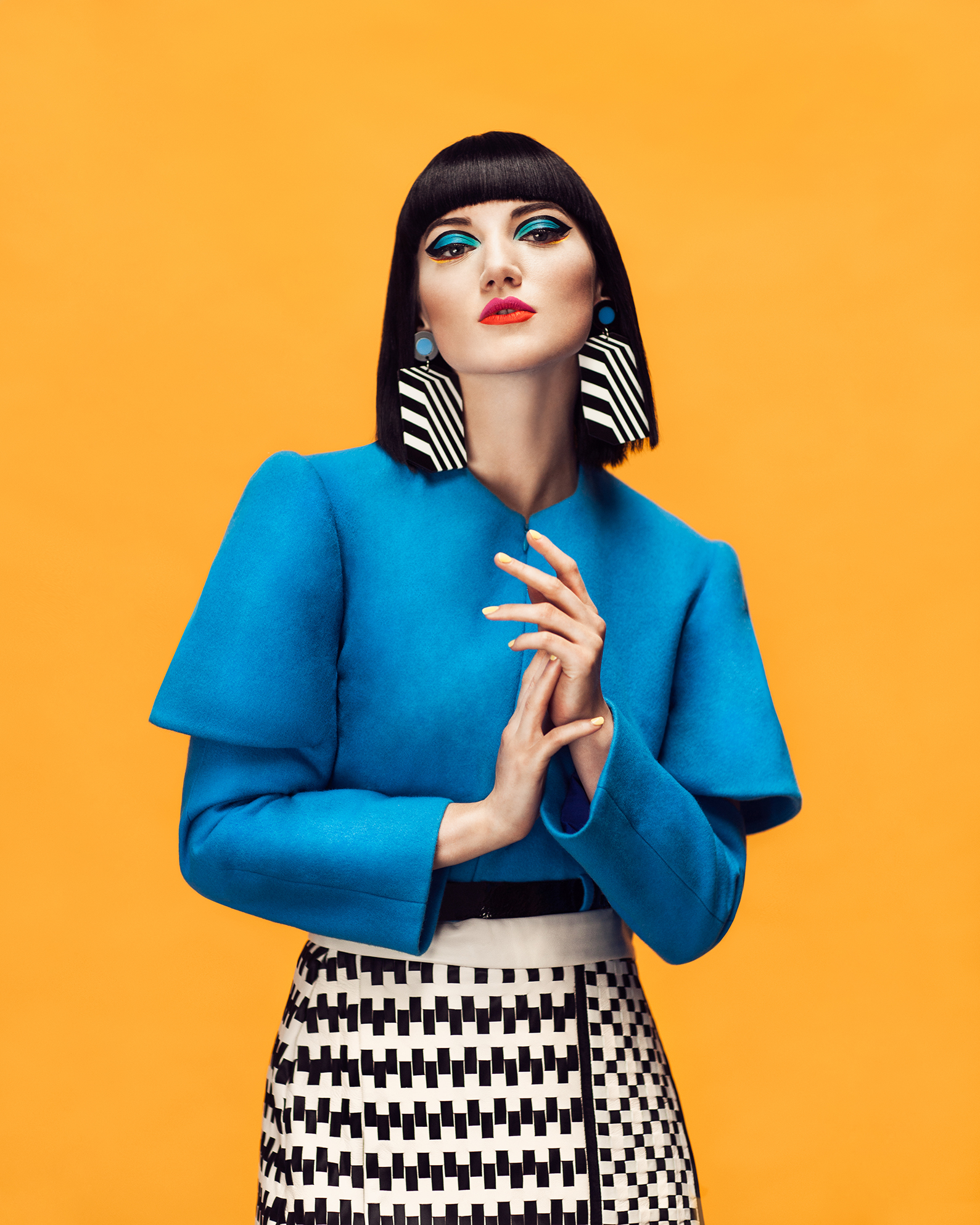 2. Tell us about your aesthetic.
I love 60's and 70's pop art and 80's fashion and music so my aesthetic is born from that mish-mash of 20th century pop culture.
3. What is your favourite medium and why?
I trained as a silversmith and fell in love with metal work. However I struggled to find my path. When I had just graduated from college there was no instagram, and only one shop in Sydney I could put work in on consignment and it felt like my career just wasn't going anywhere. Working with metal is so deeply satisfying but incredibly time consuming and can be quite expensive and therefore hard to sell (well, for the sort of stuff I like to make!). I stumbled into working with Perspex and laminates and it has felt like a smarter fit for me. I have taken to it very enthusiastically! I love colour and I love how fast I can produce work compared to working with metal. And it's much easier to sell a pair of $90 earrings than a $1500 one-off ring or a $4000 silver tea set! They are both dubious in their environmental impact so I try my hardest to think about every step of my process in the workshop.
4. What is your artistic process like?
I like to work fast, and what I love about working with Perspex and having my own fully autonomous workshop is that I can dream something up during the night, design it on the computer in the morning, cut it out in the day, assemble it in the afternoon and send it out the next day. I'm not a sketcher, I tend to go straight to the computer and plug away on designs. Sometimes the designs can take a long time to come out of the brain and may marinate away for a year or so (like my new range which was inspired by a trip to Tuscany) but I really do appreciate the speed of my process because it means that I can keep up with my imagination when necessary.
5. Who and/or what inspires your work?
I get a lot of inspiration from travelling, historical fashion, architecture, textile design as well as what's on the news etc and I try to avoid seeing what other people who work in this medium are doing so I can keep fresh and original. I also get massive amounts of inspiration from seeing other creatives on instagram. It has absolutely inspired my practice and seemingly created my business for me. So many amazing collaborations and friendships have been sparked through this portal.
6. What role does art play in your life? How does it change the way you view the world?
Though I love galleries and never have enough time to get out to see 'real art', I see art all around me all the time because I have eyeballs and I love living. I'm not personally interested in being a part of the art world though, it's not my bag, hats off to those who it is, but I prefer to surround myself in creativity and beauty in my everyday life as much as possible. I actually feel like a much more content person now I have accepted that I don't and won't fit into that world. I am an anti-minimalist, and my dream life would be living in a rainforest in a house full to the brim with lots of space for costumes and heaps of crazy pop, outsider and folk art and having dress up parties with my friends everyday. That's a dream art life!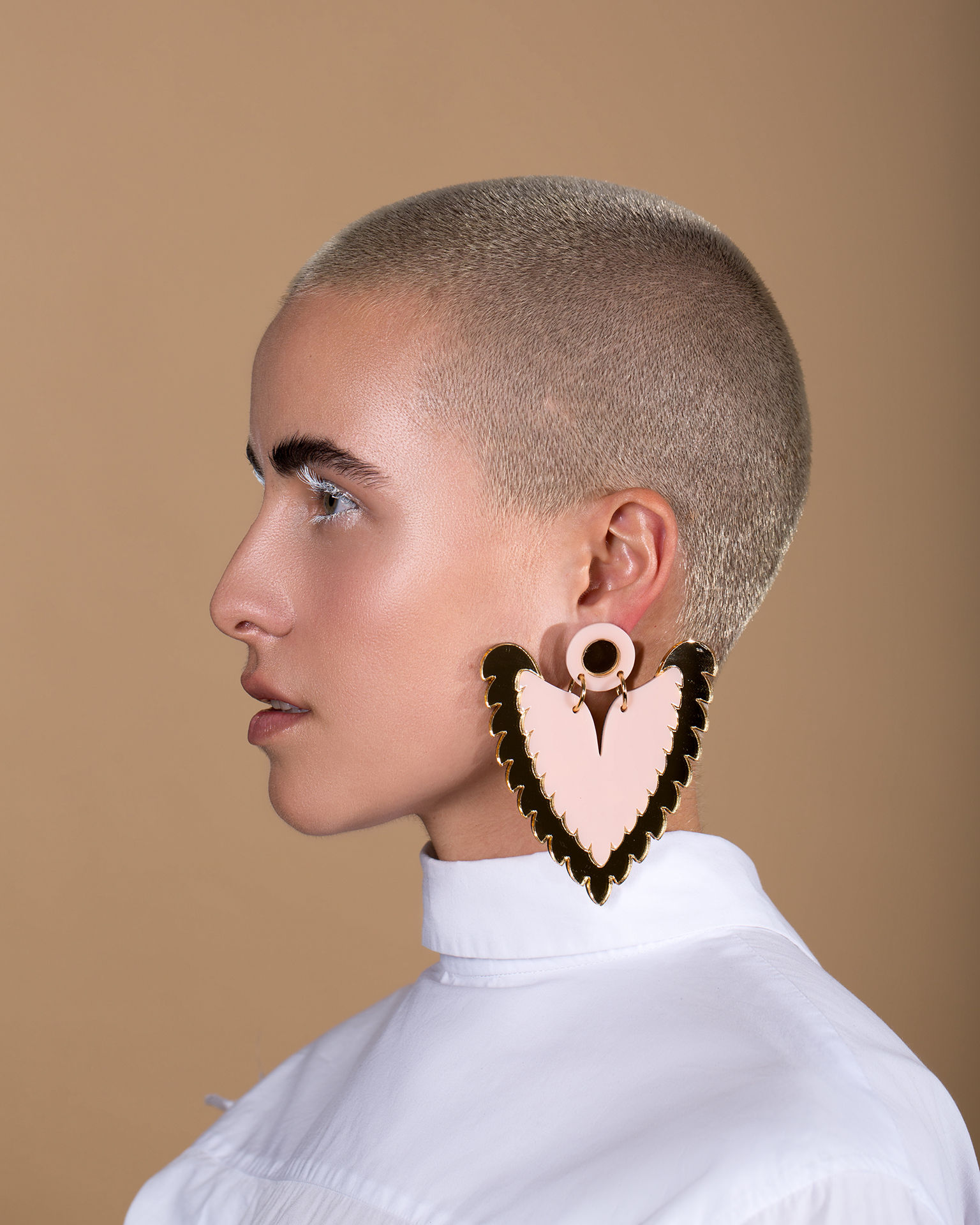 7. Where did you study?
I did an Advanced Diploma of Jewellery + Object Design at the Design Centre Enmore. Before that I studied fashion design and shoe design. It was always my destiny to adorn :)
8. Where do you see yourself in five years?
As much as I love what I do, by then I hope I have worked out a way to not be chained to the laser cutter everyday while still self-producing the range. Right now I do EVERYTHING myself, so I hope I have worked out how to grow the business and have a great support team working with me.
9. What about in ten?
Living in that rainforest and taking a trip every year to somewhere fab.
10. What do you hope to achieve with your art?
I feel that making a living out of my art is a huge achievement and I still pinch myself everyday that I'm doing it. I hope to achieve longevity with what I'm doing and to employ others while I do it. I'm not looking to change the world but I do hope to make it a more fun place.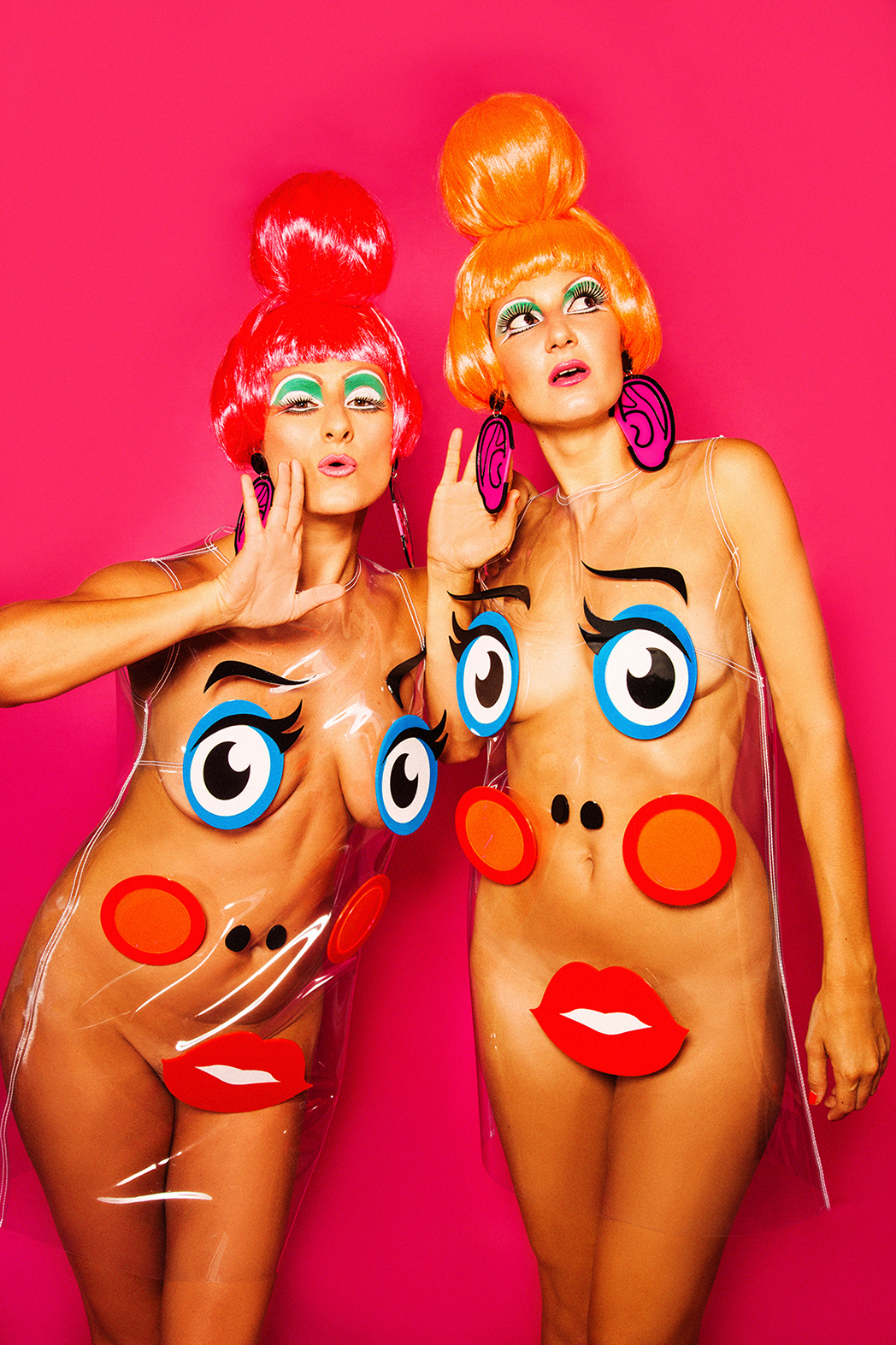 11. Now, tell us a little more about you as a person: what is your favourite food?
OMG let me just say I am born in the year of the pig, my favourite icon is Miss Piggy and I eat like one.
12. Favourite book?
SO ridiculous to choose just one book, but I really love Geek Love by Katherine Dunn, It might not be what I would choose for a desert island, but it's one I can happily read again and again.
13. Favourite genre of music?
The Smiths genre.
14. What are your hobbies?
I have no time these days for hobbies, but I am in fact living my favourite hobby right now with my practice! But when I have any free moments I am never happier than tending to my garden and toodling with my plants.
15. If you weren't an artist, what would you be?
It's taken me such a very long time to get to this point where I can do my art full time. For most of my life I lived the reality of retail, hospitality and crappy boring office jobs. I hope and pray I never have to go back to that because it KILLED MY SOUL and I was faking it (badly) every single day. Perhaps this has something to do with my now frenetic output, I am terrified of going back to that! In a dream world where I get to be whoever I want and do it alI again, I would be an architect creating Gaudi like habitations in Atlantis.