Instagram:
@doodle_mitzy
Behance:
www.behance.net/AnnSophieDeSteur
Dribbble:
www.dribbble.com/AnnSophieDeSteur
1. What's your story? Where are you from?
Hi! I'm Ann-Sophie De Steur. I'm a Belgian designer. I didn't really have a big plan for life when I was small, which is why I first studied History and after that worked as a museum guard and I ended up studying Illustration and Comics at Sint-Lukas Brussels. And I did very badly until I discovered vector illustration. After that, I just kept making pieces and I ended up working as a designer for a marketing company but still drawing at home.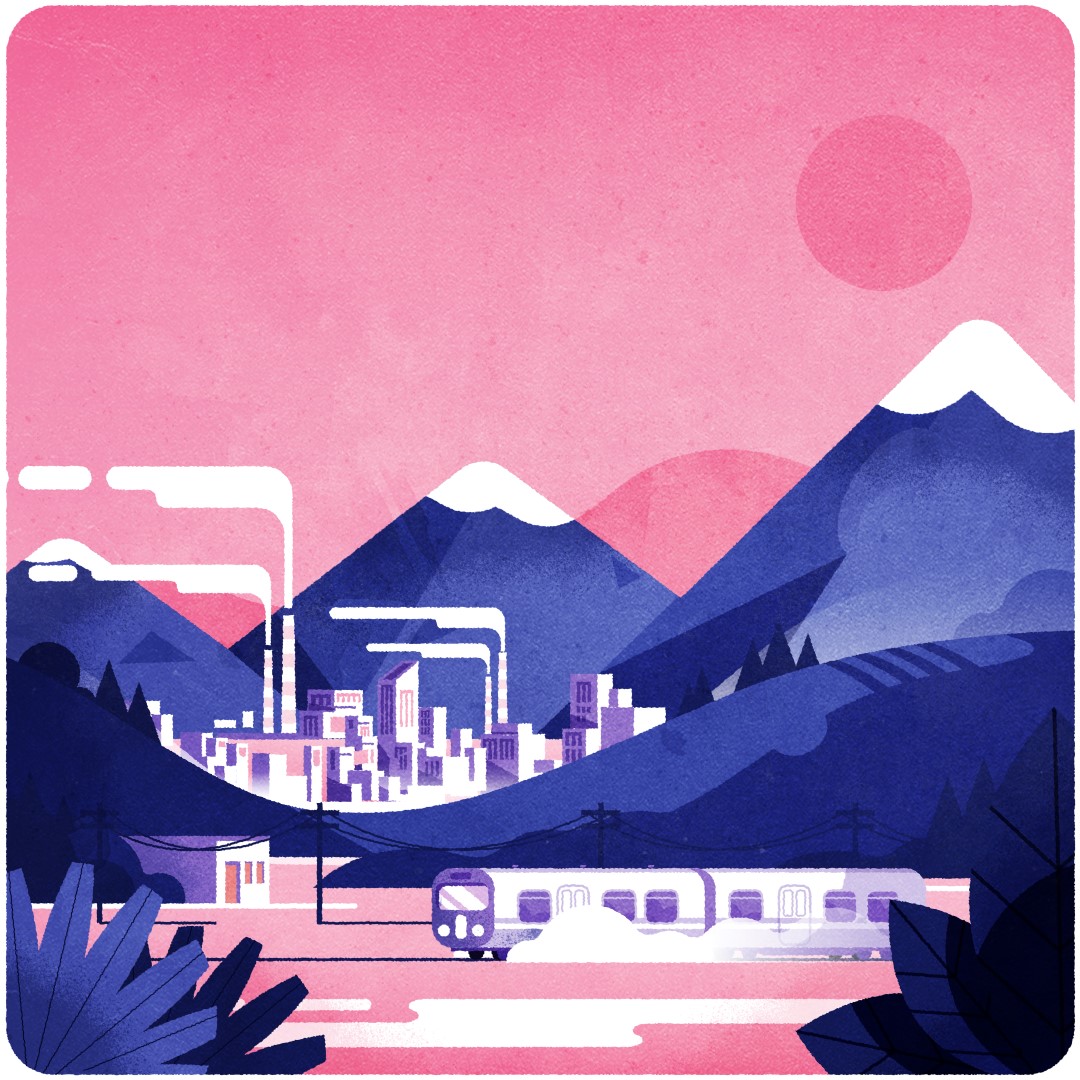 2. Tell us about your aesthetic.
I fell in love with a very minimalist style early on and I tried to implement this in my own style. I love colours, but I'm pretty bad at them, so I try to keep them down to a minimum in numbers, but a maximum in saturation.
3. What is your favourite medium and why?
Digital and vector. I'm left-handed and I've had a difficult relationship with ink and paint ever since.
4. What is your artistic process like?
I try to start from simple shapes or a general outline. And after that, it's basically constant resizing, repositioning, recolouring, until I'm happy. I don't sketch on paper, everything starts digitally and ends digitally.
5. Who and/or what inspires your work?
Older cartoons, like UPA or the works of Eyvind Earle. I also love poster art and advertising art, like the works of Cassandre.
6. What role does art play in your life? How does it change the way you view the world?
An incredibly big role. I love all things visual, the way people portray things gives away how they think about the world or themselves and it's always super interesting. Yes, it does change the way I view the world. It reminds me that we are all a bit the same yet very different.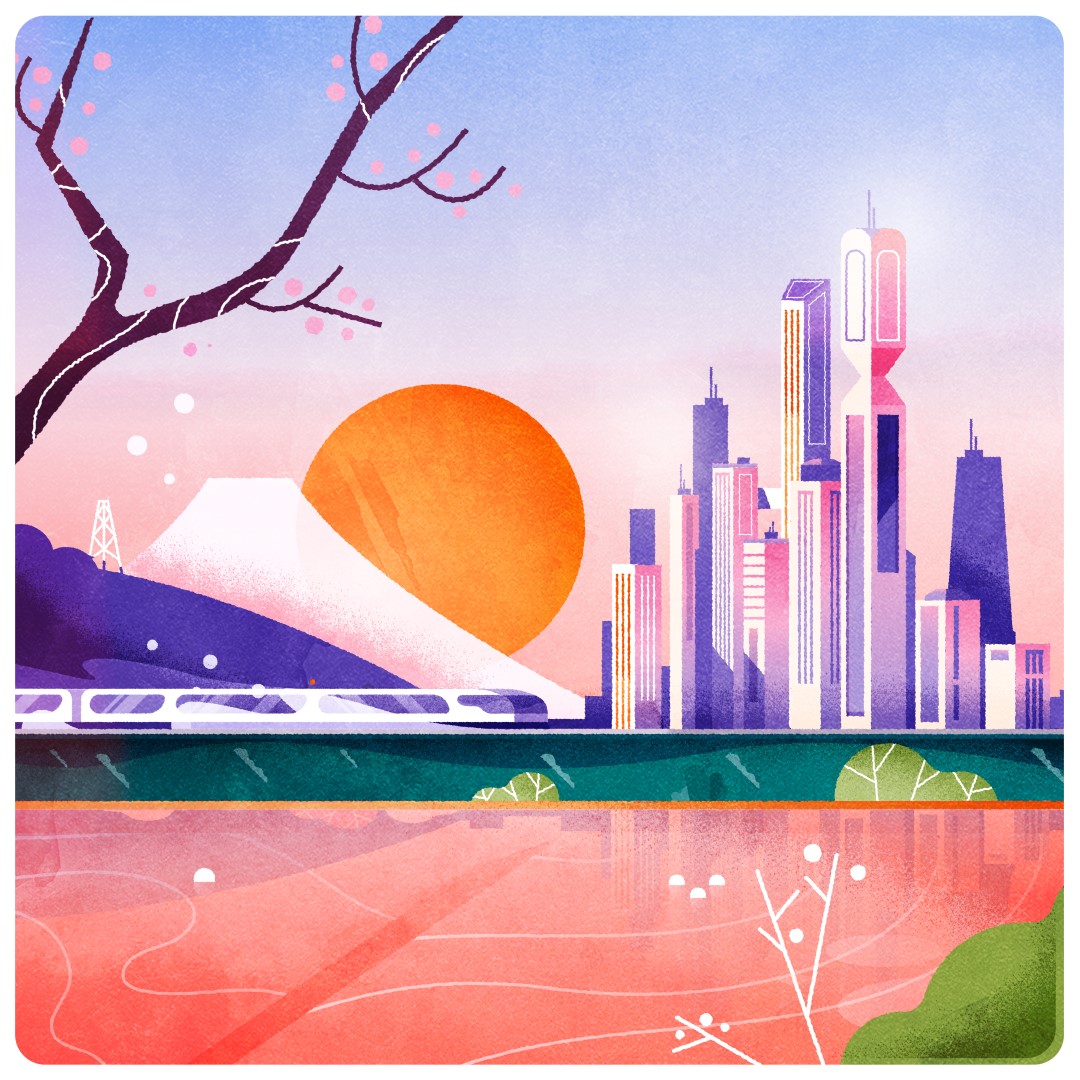 7. Where did you study?
The Catholic University of Louvain and Sint-Lukas Brussels
8. Where do you see yourself in five years?
Hopefully in my own little design studio.
9. What about in ten?
Hopefully in a slightly bigger design studio.
10. What do you hope to achieve with your art?
To make people happy and to get recognition as a creative person.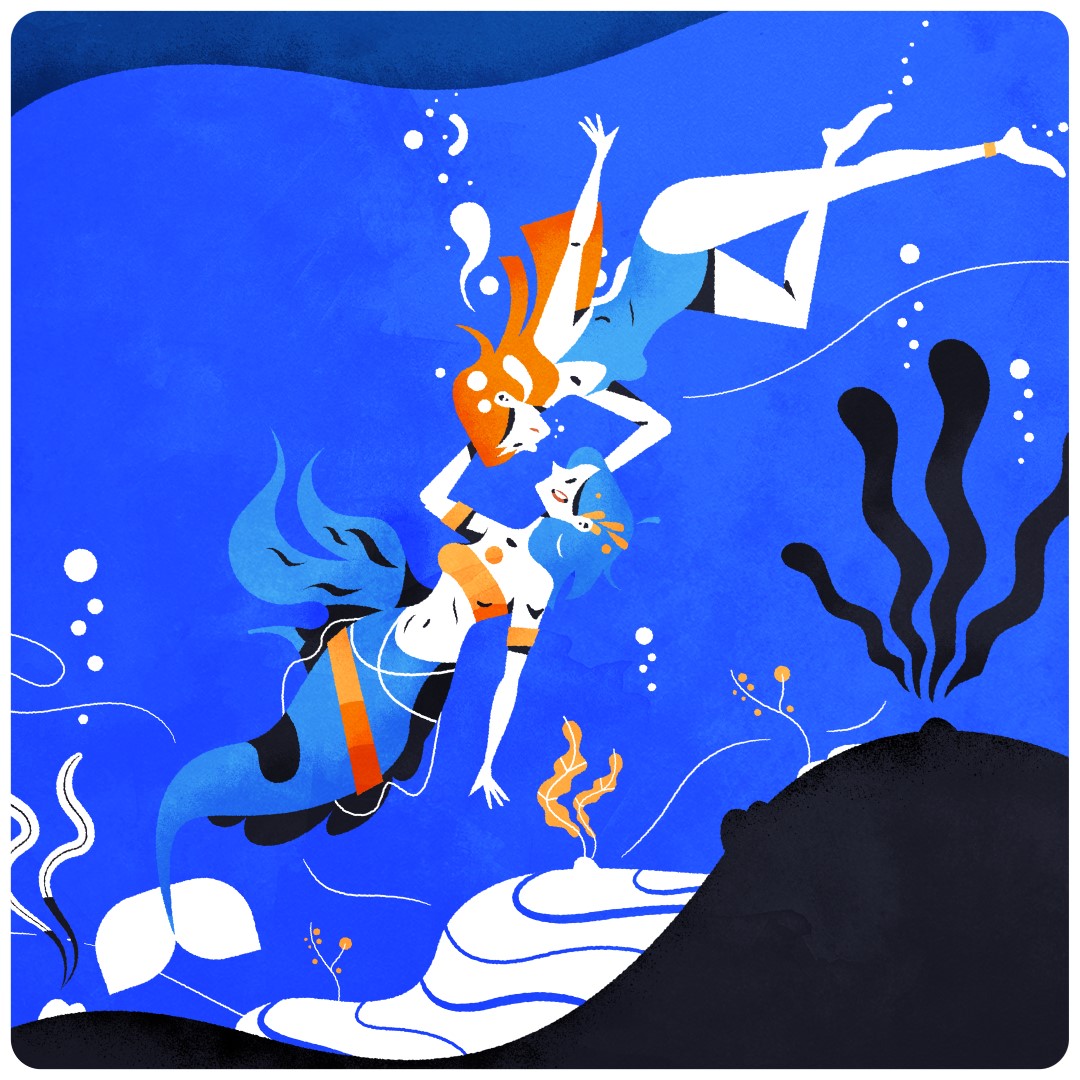 11. Now, tell us a little more about you as a person: what is your favourite food?
My mother's spaghetti
12. Favourite book?
Robinson Crusoe by Daniel Defoe
13. Favourite genre of music?
Baroque and J-pop
14. What are your hobbies?
Walking, watching anime and drawing
15. If you weren't an artist, what would you be?
A history teacher