Instagram:
@doodleyboo
Twitter:
@doodleyboo
Facebook:
www.facebook.com/BeckyCameronIllustration
1. What's your story? Where are you from?
I'm Becky, a children's book author and illustrator from Sheffield, a beautiful green city in the UK. I'm very fond of my hometown and went to university there to study Graphic Design and Illustration. After graduating I worked as a designer and illustrator for an online educational publisher for a couple of years before moving to Cambridge to study an MA in children's book illustration. It was one of the best decisions I've made because at my degree show I met lots of people from the publishing industry and my wonderful agent Claire Cartey. I have just finished my first year of freelancing and I'm loving it!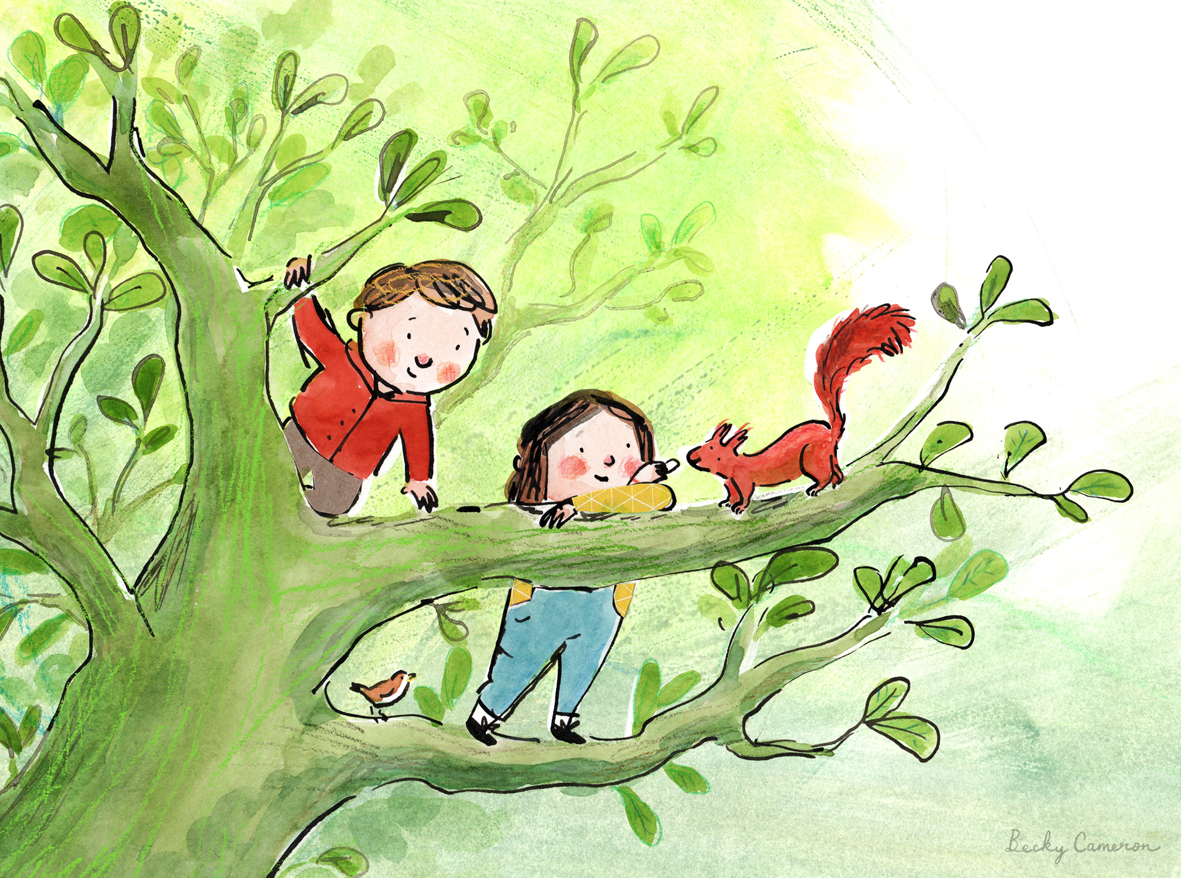 2. Tell us about your aesthetic.
Traditional children's illustrations with a modern twist.
3. What is your favourite medium and why?
I use a lot of different materials but at the moment I am in love with dip pen and indian ink.
4. What is your artistic process like?
Most of my ideas start with a character. I draw and draw and make lots of mess and somewhere along the way I'll draw something I'm pleased with. Once I've got something I like I scan it in and continue to manipulate in photoshop.
5. Who and/or what inspires your work?
Daily life, childhood memories, people watching, my cat and many amazingly talented artists such as Isabelle Arsenault and Sara Ogilvie.
6. What role does art play in your life? How does it change the way you view the world?
I'm always thinking about creating. Everywhere I go I see things that give me ideas. Sometimes when I go running in the morning there are these little rabbits hopping around the field and I think to myself 'one day I'm going to come and draw those rabbits' (I still haven't but one day they will feed back into my work somehow)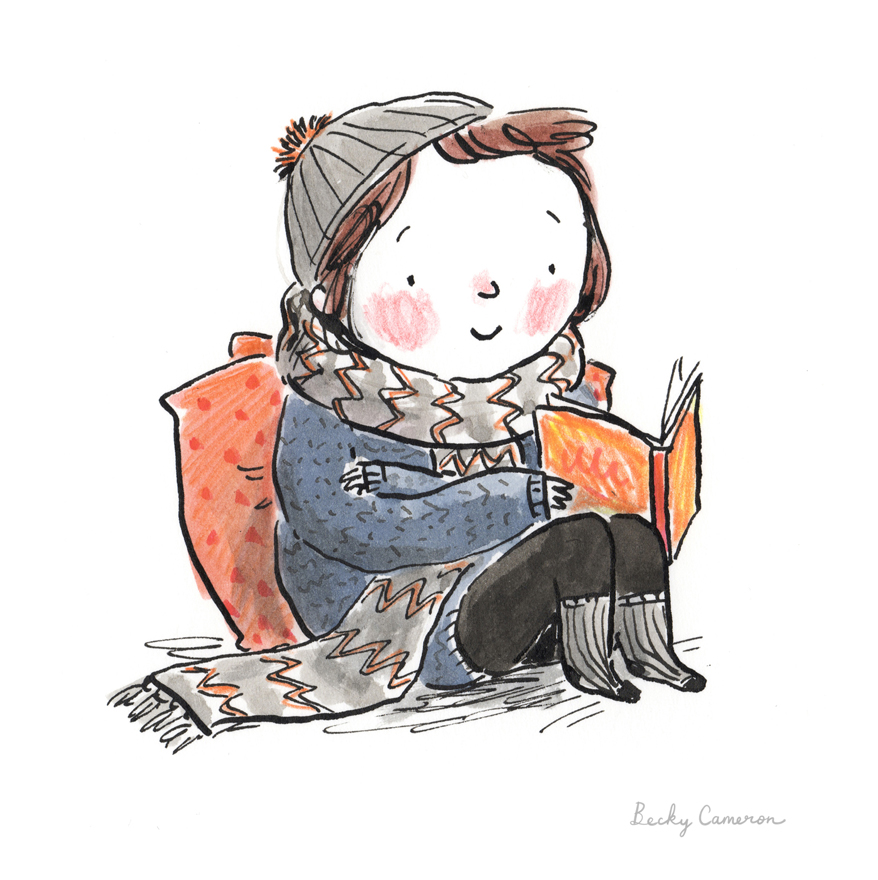 7. Where did you study?
Sheffield Hallam University and Cambridge School of Art, both in the UK.
8. Where do you see yourself in five years? Working in an agency?
Working full time as a freelancer. I'd like to have a few books in the shops. I'm working on my debut author-illustrated picture book at the moment which will be out in 2018 so I'm making a good start! I'd like to work with an amazing author, that would be cool.
9. What about in ten?
Hopefully still making books! And I'd really like a big studio where I could spread out and have loads of room for painting. Maybe in the garden or a loft space. At the moment I have a cute little box room in our house stuffed full of all my art stuff so there's barely any room to move! Oh and I'll have a studio dog called Bilbo.
10. What do you hope to achieve with your art?
I want to create art that is loved by adults and encourages kids to enjoy stories and books. But mostly I just want to have fun doing a job that I love.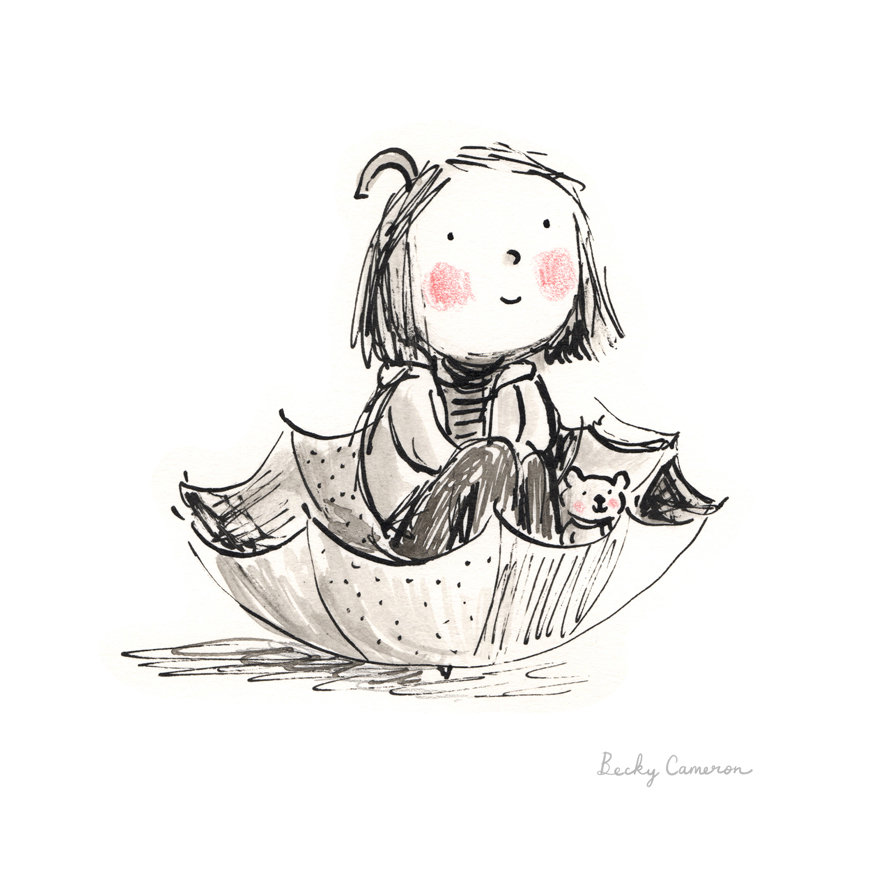 11. Now, tell us a little more about you as a person: what is your favourite food?
mushrooms, hummus, peanut butter (but not all at once)
12. Favourite book?
The Lord of the Rings- Tolkien The Tiger Who Came to Tea- Kerr Jane, the Fox and me- Britt/Arsenault
13. Favourite genre of music?
Indie acoustic singy-songy music, rock, 80's pop.
14. What are your hobbies?
Walking up hills, running, good food, wine, travelling
15. If you weren't an artist, what would you be?
I'd like to think I'd be a zookeeper working with elephants...