Instagram: @drawingsbyji
1. What's your story? Where are you from?
Hello, my name is Jiyoung (I also go by Ji). I am from South Korea currently based in London, where I design during the day and draw after work.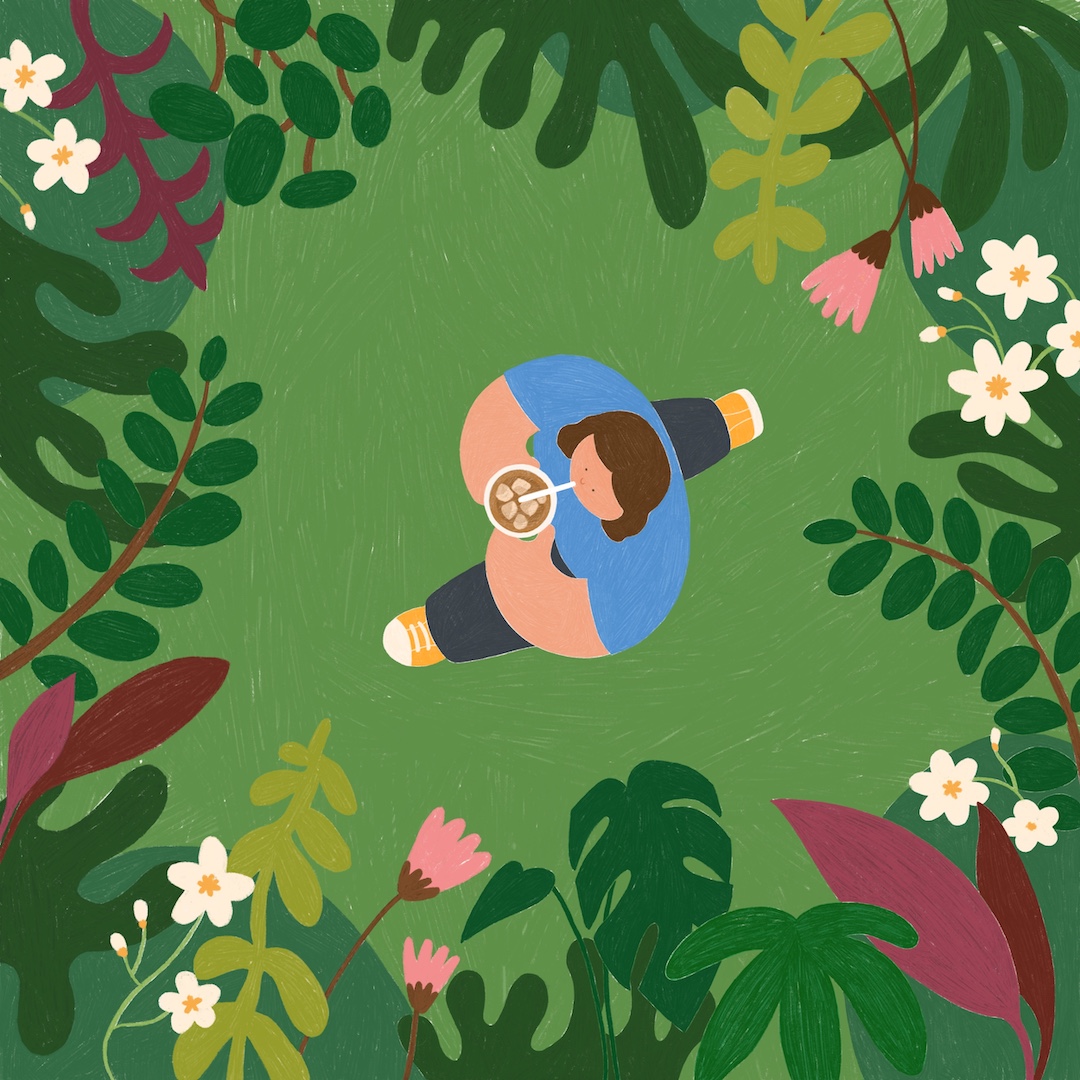 2. Tell us about your aesthetic.
I can't pinpoint a single word or phrase that would describe my aesthetic because I am in the process of finding it at the moment. However, I want my art to be relatable, convey a sense of warmth, and put a smile on people's faces when looking at it.
3. What is your favourite medium and why?
At the moment, I quite enjoy using my iPad to draw. It allows me to explore different styles and drawings more quickly than what other mediums would allow me. I do try to use different brush types but I am more comfortable with the basic pencil brush because the result is most similar to that of physical material. From time to time, I do like to use more traditional methods like the colour pencil or gouache when I miss the feeling of the physical material.
4. What is your artistic process like?
I keep a list of words or ideas that I want to someday draw, which comes to me randomly. I am not good at remembering stuff, so I try to jot it down whenever it pops up to my head (obviously not all of them make it to the final result). Then, whenever I have time or feel like drawing, I look at the list and choose one that sticks to me the most. This is followed by drawing rough sketches, and then, when I'm content enough, I move on to the colouring process. Then, the last thing left to do is some final touches of adding the details.
5. Who and/or what inspires your work?
I get inspired by random things that happen around me. It could be my friends or family, nature, work, etc. I like the subject of my art to be something that I can relate to when looked back. It's easier for me to work through the process with more relatable subjects.
6. What role does art play in your life? How does it change the way you view the world?
Art has always played a big part of my life. I find myself quite lucky to be surrounded by art in my everyday life. For one thing, I live in London where it's full of artistic inspiration and I work as a full-time designer during the day. With so much going on around the world, art has definitely played an important part in my life to see things with more delight and with kinder eyes. I do think it's something that brings people together and I feel lucky to take part in such an important community.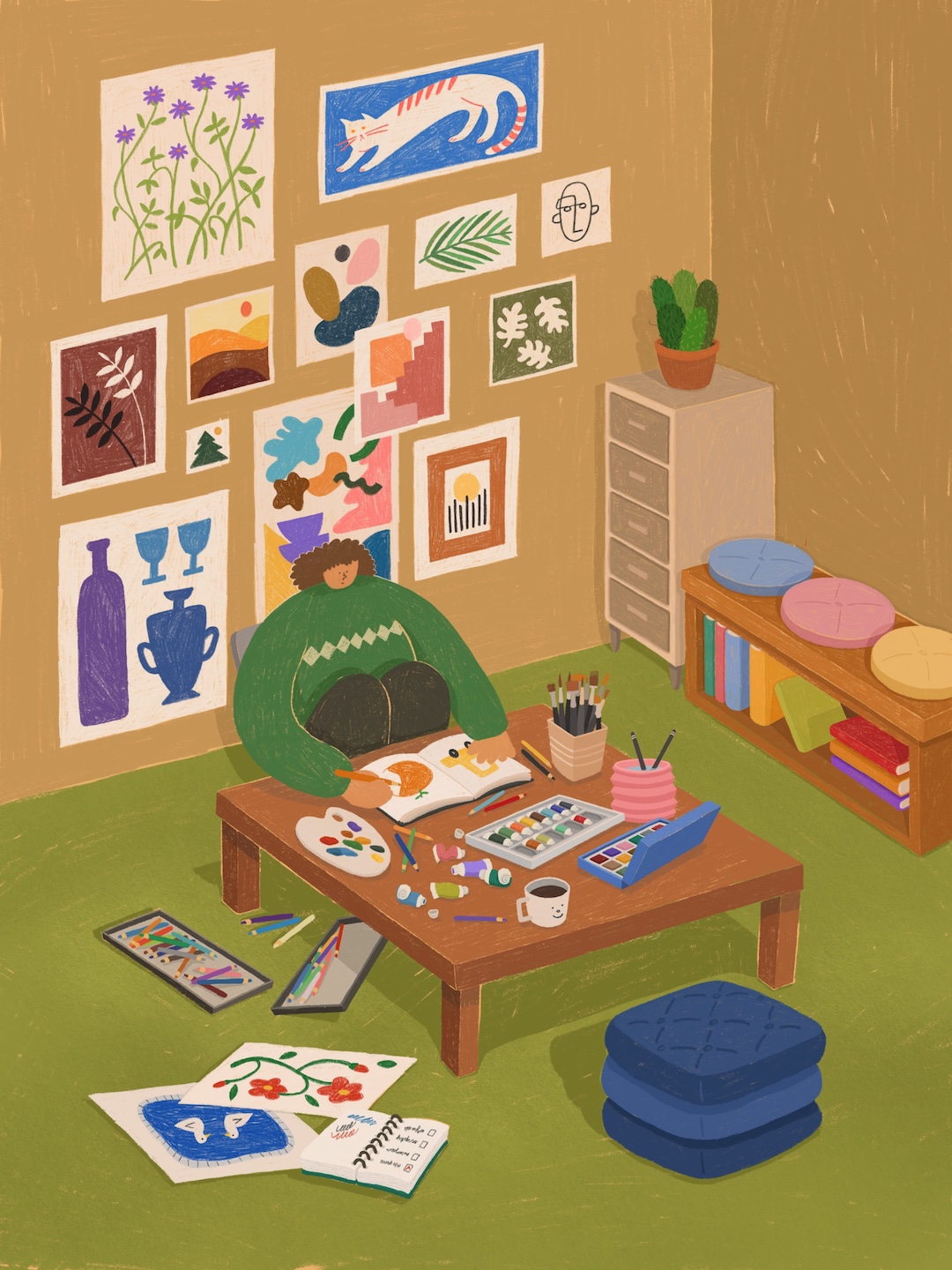 7. Where did you study?
I studied at Handong Global University in South Korea, where I double-majored in visual communication design and in product design. It's interesting that I look back and see that I have chosen to focus on product design for a living but still use the artistic perspective learned from my visual communication major when working on my illustrations.
8. Where do you see yourself in five years?
I have to confess. I am lousy at planning long-term, but professionally, I would like to be in the leadership position designing a product that provides a meaningful experience for its users. Meanwhile, I want to enhance my drawing skills and gain a better understanding of my position as an illustrator.
9. What about in ten?
That's way too far even for my imagination. I just hope I am happy with what I'm doing but also not lose the passion I have at the moment to learn new things and explore new fields.
10. What do you hope to achieve with your art?
My illustration is simply one of the many hobbies that help me with my anxiety. However, I still want it to convey happy energy for the viewers and I hope to create delightful pieces that can put a smile on people.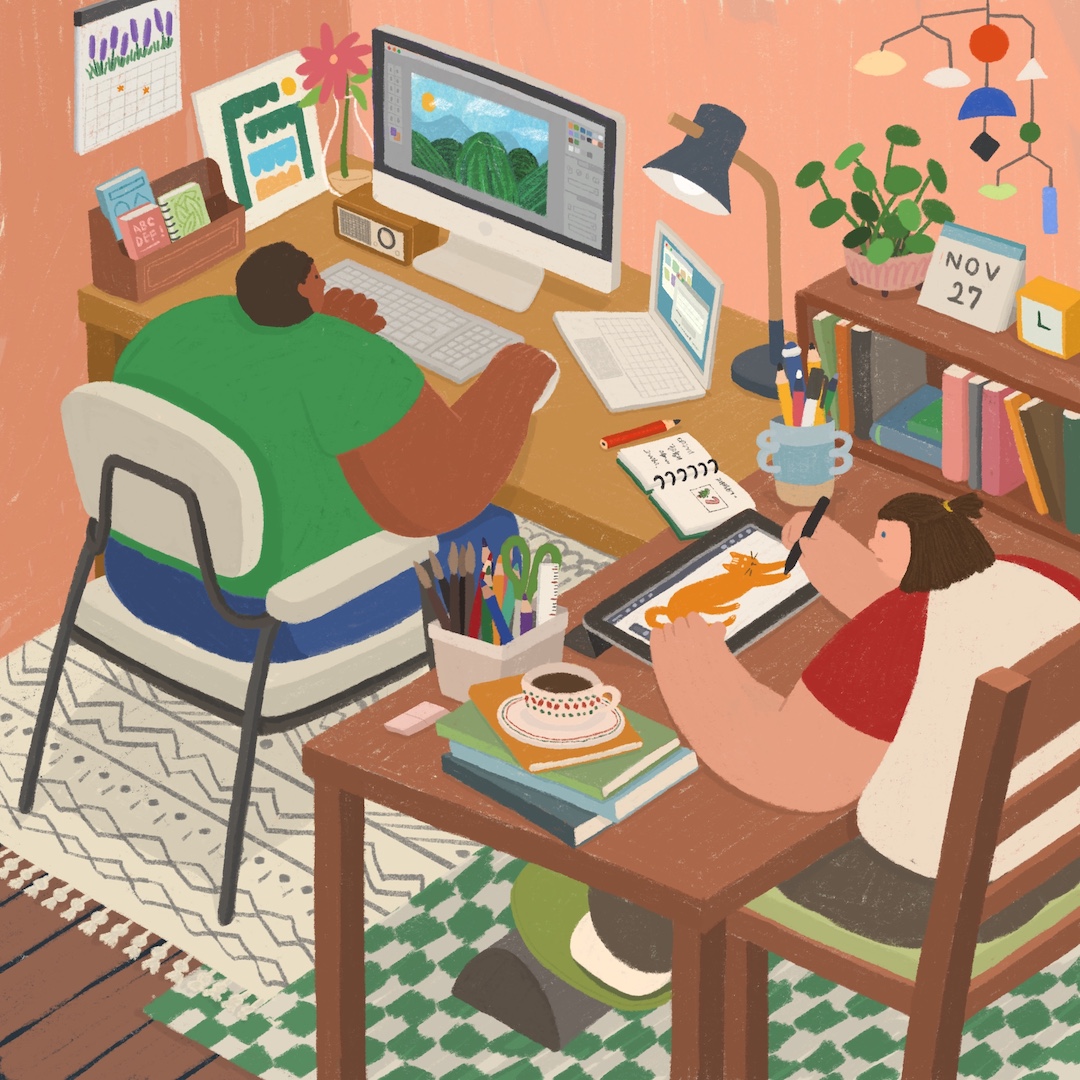 11. Now, tell us a little more about you as a person: what is your favourite food?
This is definitely one of the hardest questions to answer because I am a big foodie. I can confidently say that I like most Asian cuisine, especially Korean and Vietnamese. My favourite Korean food is the Miyeok Gook, a seaweed soup that people have on their birthdays traditionally. My favourite Vietnamese food is the Bánh xèo, a crispy pancake commonly stuffed with pork, prawns, bean sprout, and other veggies.
12. Favourite book?
I enjoy reading classics and novels in general. One of my favourite classics is <Pride and Prejudice> by Jane Austen and <The Vegetarian> by Han Kang for a non-classic novel. I am currently reading <The White Tiger> by Aravind Adiga, which is very fun to read
13. Favourite genre of music?
I like all kinds of music as long as they are catchy and have a good tune with not too harsh lyrics. I choose the music to listen to depending on my mood and the situation. For example, electronic music is my go-to genre when I need to focus on something or when I'm on a tight deadline at work. On the other hand, I tend to tune in to Korean indie or even Disney singalongs when I am making my illustrations because it is soothing and helps me be in a good mood.
14. What are your hobbies?
Apart from drawing while watching Netflix, Disney Plus, or Youtube, I like to walk around East London hunting for cafes that make good oat lattes. Other than that, I have some random hobbies like playing the recorder when I'm bored or reading webtoons (Korean comics published on the web) before going to bed and recently, my interest in punch needles has grown, so let's see if that develops into a proper hobby.
15. If you weren't an artist, what would you be?
I always say that, in my next life, I would want to live a life of a genius scientist, a singer, or a model. I have absolutely no knowledge of science nor singing, and the physique of a model is definitely something I can't develop now, so I always wondered what it would be like to be born with those incredible talents.