Instagram:
@dreamchenillustration
Facebook:
www.facebook.com/dreamchenillustration
Tumblr:
dreamchenstudio.tumblr.com
Website:
www.dreamchen.org
1. What's your story? Where are you from?
I am an artist from China, My hometown is a little island called Hainan. it is very nice and warm tropical area. I have never seen snow before 18 when I first left home and studied in Beijing. the living pace in my hometown is very slow and calm, people could sit on the street and drinking tea and doing nothing for the whole day. I guess that's why I become a kind of person who never gives myself too much pressure and always appreciate the idea of enjoying life for the current moment.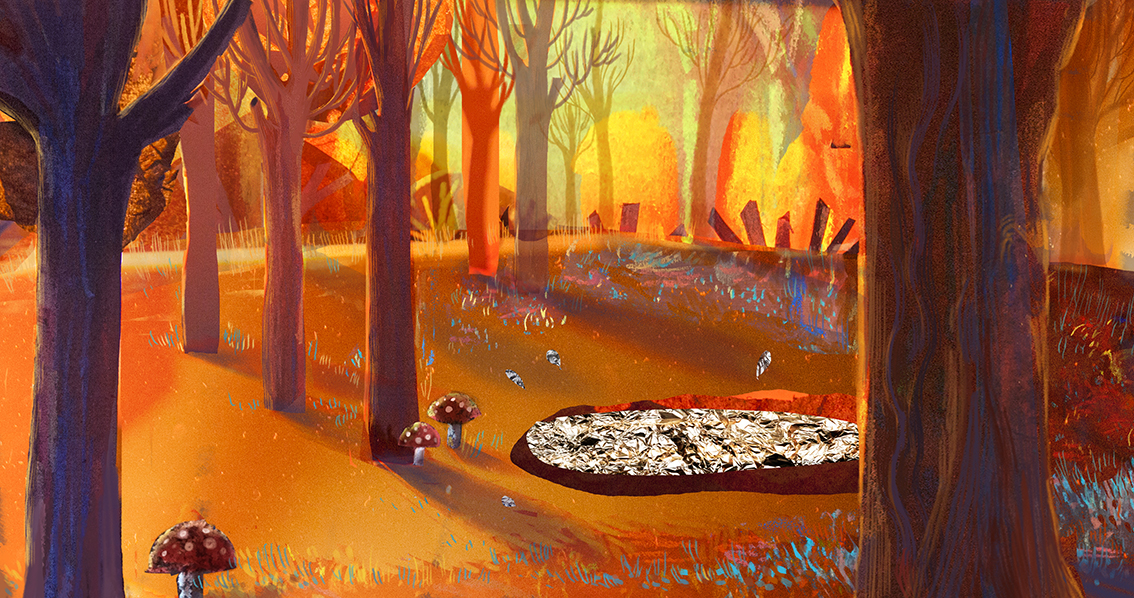 2. Tell us about your aesthetic.
I love bright and vivid colors, high contrast. just like my English name Dream, I would want to create something that gives people a dreamlike feeling.
3. What is your favourite medium and why?
I love to experiment variety of medium and tools. because of my animation backgrounds, I sometimes apply technique of stop-motion into my illustration process. for example, my graduate thesis work is a picture book project. the main character is made of felt puppet rather than traditionally hand drawn. except for my digital work, I also try to use acrylic, crayon and other hand-drawn materials to create work. I think different mediums definitely inspired me to discover more possibility in my style.
4. What is your artistic process like?
I think storytelling plays an important part in my art, no matter it is animation or picture book project. I always start with sketching characters and think about how characters would perform under certain story sequence. I will do several sketches exploring different posture and facial expressions of one character, and then from there, I will think about the environment. usually, for my personal project, I would try to experiment with a new medium every time I start a new project.
5. Who and/or what inspires your work?
there are so many cool, talented artists. some of my favorite artists are beatrice alemagna, Shuan Tan, Marc Martin.
6. What role does art play in your life? How does it change the way you view the world?
To me, I find out that I couldn't live without art when I am not working in commission work, I will find time to make personal work. when I travel, I will always bring a small sketchbook and a water color set with me. I talked with local people and draw them a small portrait. people would be more willing to talk when I do the sketches. after I come back from a trip, I will organize my drawings, my photos attaching them to a travel journal. Art is a way of recording life, remembering all those wonderful moments.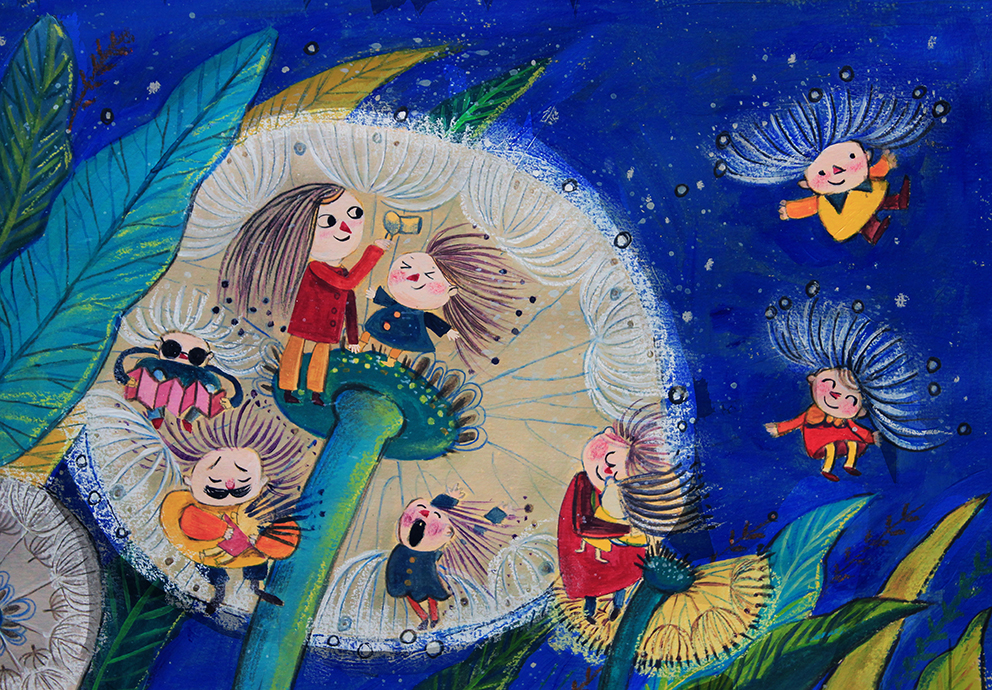 7. Where did you study?
I complete my BFA study at Communication University of China, where I majored in animation and later, I came to the USA and studied at Minneapolis College of Art and Design, where I started gear more towards to children's illustration.
8. Where do you see yourself in five years? Working in an agency?
Right now, I am already signed with an agency called T2 illustrator. However, for starters, I mainly worked as an illustrator for magazines, not really have much opportunity to create a story my myself. In five years, I would want to see my own children's picture book published, written and illustrated by me. also, I would want to complete at least two short animations.
9. What about in ten?
In ten years, if I have the opportunity, I would want to try to direct a feature length animation. and of course, continue to make more and more interesting children's picture book.
10. What do you hope to achieve with your art?
With the stories I create, I hope to inspire people to rethink about their daily life.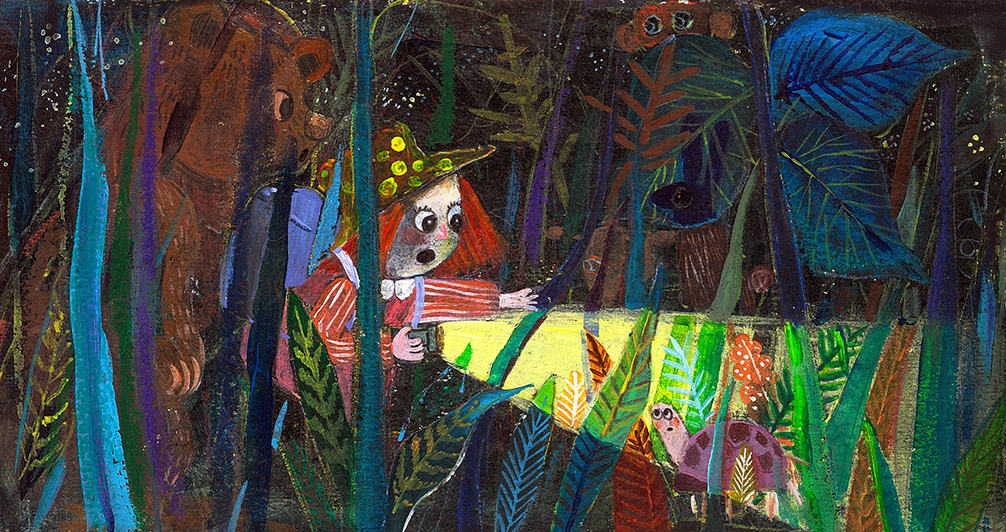 11. Now, tell us a little more about you as a person: what is your favourite food?
I love all kinds of Asian food! however, for cheese and heavy western food, I can't continue to eat more than one week.
12. Favourite book?
"Godfather".
13. Favourite genre of music?
Jazz.
14. What are your hobbies?
Travel, reading, watching films and also photography.
15. If you weren't an artist, what would you be?
Probably be a psychologist, I am also very interested and curious how people think and behave.