Instagram:
@drew.bardana
Website:
www.drewbardana.com
1. What's your story? Where are you from?
My name is Drew Bardana. I'm a freelance illustrator from Portland, Oregon. I went to school at Pacific Northwest College of Art and received a BFA in illustration. For my senior thesis, I created a children's book titled Ballpark Frank, a story about a boy who mistakes a hot dog for a real dog. I thought I was going to be a children's book illustrator, but quickly got swept into editorial work. After I graduated, I started doing editorial illustrations for local weekly newspapers and other magazines. I built my portfolio up from there. I was working as a chalk artist for a grocery store at the time, too. I was greatly inspired by my time as a chalk artist. I got to draw produce and seasonal things all day. I developed a passion for food and cooking. You can see this in my illustration work.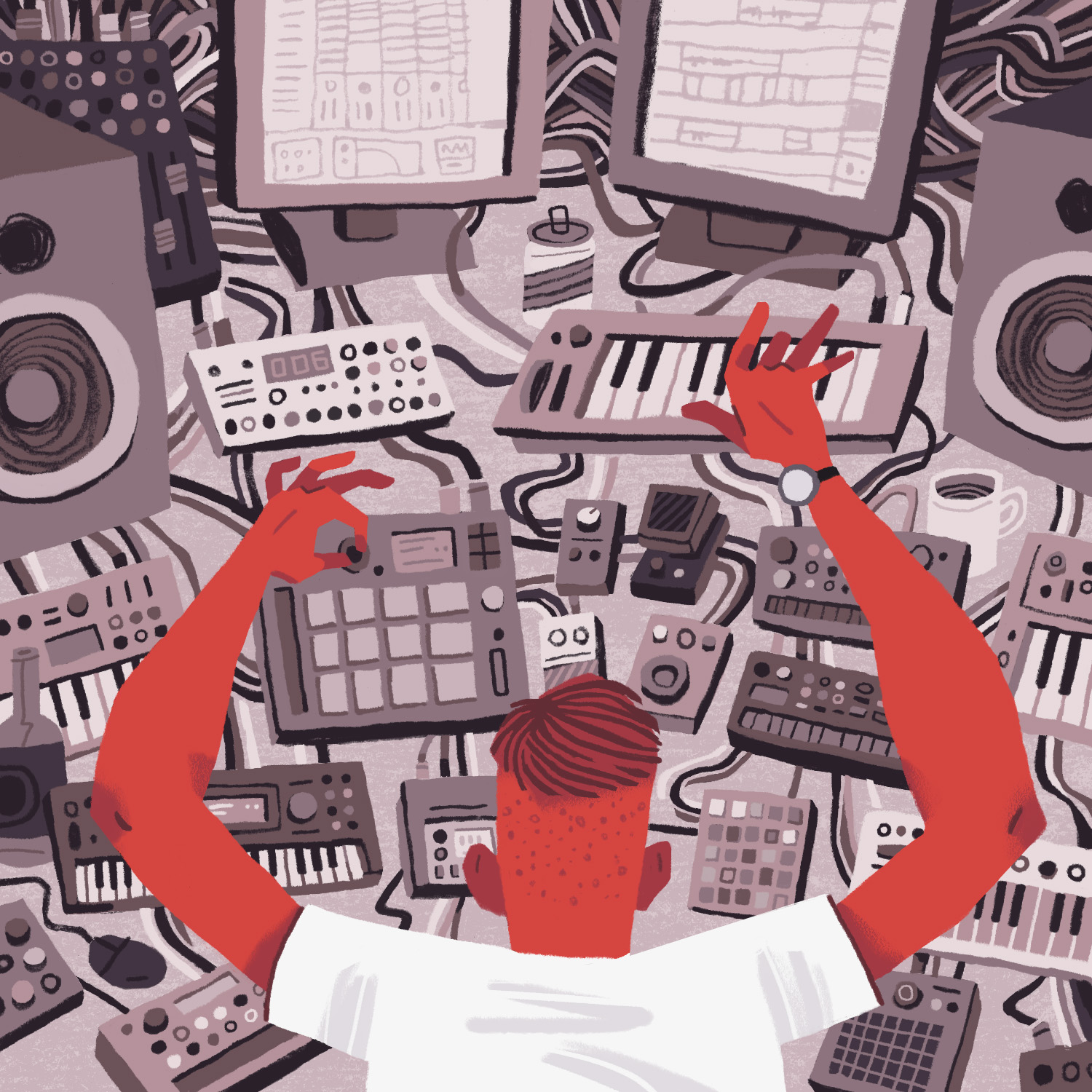 2. Tell us about your aesthetic.
My illustration style is clean, positive and colorful. I like to keep things simple, using big shapes and artful textures. I enjoy drawing images of food and people in fun situations.
3. What is your favourite medium and why?
I work digitally, using hand-made art marks and textures. To make my art marks and textures, I like to use graphite, acrylic paint, and wide chisel Posca markers. I started using the iPad Pro with Apple Pencil and Procreate this year. It completely changed my life and the way I work - for the better! I'm not using the Cintiq Pro 32 with Photoshop CC. It's working between the two.
4. What is your artistic process like?
I spend a lot of time on thumbnail sketches. I'll agonize over an idea and a composition in dozens of sketches before I start working on a final. Once I have a sketch worked out, it's smooth sailing. I pick a color palette, flat some large shapes and then start to drop in textures and hand-drawn lines.
5. Who and/or what inspires your work?
I'm definitely inspired by my interest in food and cooking. I find visual inspiration scrolling through Behance, Pinterest and Instagram. I like seeing what current illustrators are working on and how they're making their illustrations.
6. What role does art play in your life? How does it change the way you view the world?
I'm a very creative person. Sometimes I just can't stop! I like to have different outlets for my art and creativity, whether it's cooking, making music, or rearranging the furniture in the living room for the third time.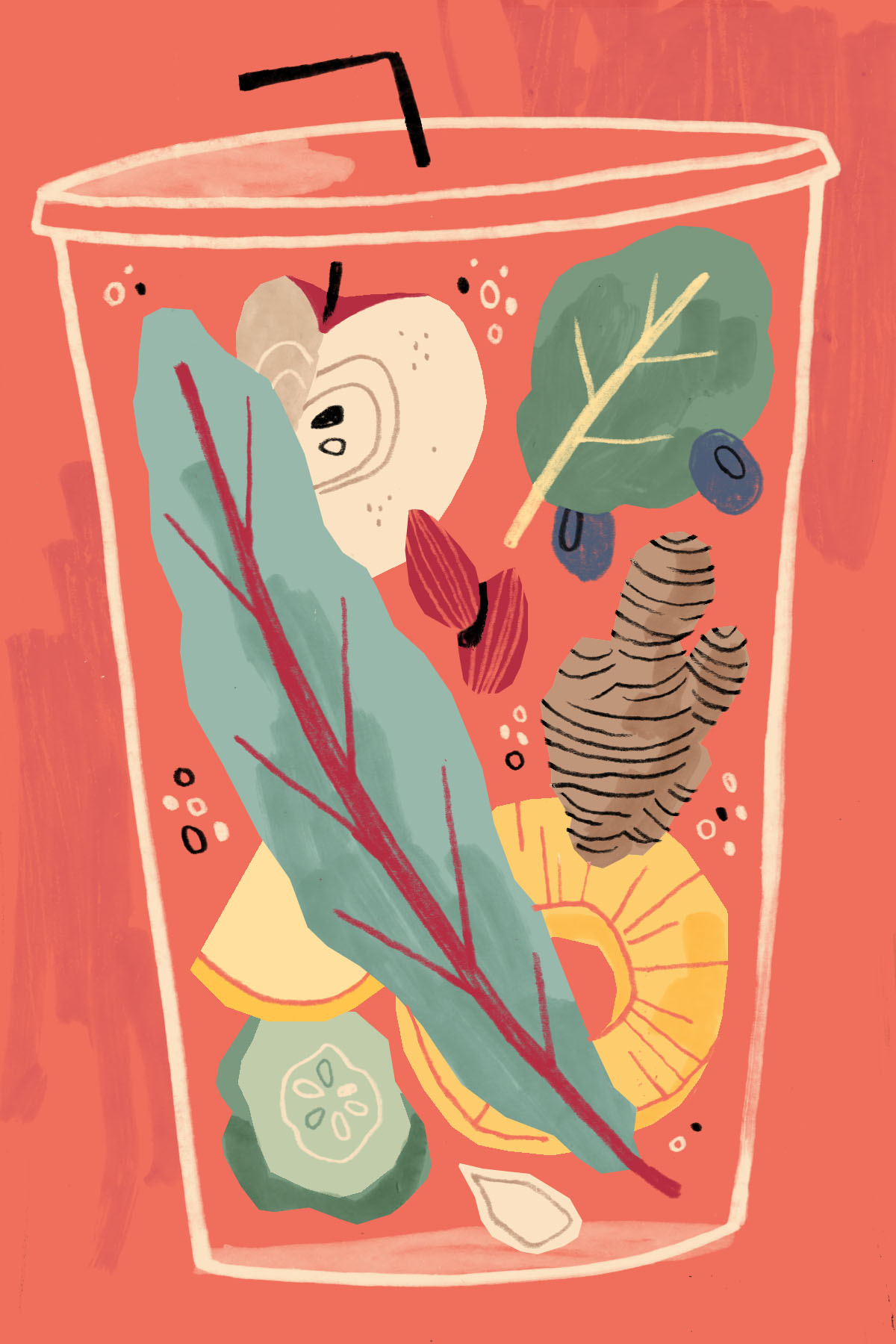 7. Where did you study?
I studied at Pacific Northwest College of Art in Portland, Oregon. It was a remodeled warehouse building with a couple hundred students when I attended. It was the real art school experience you think of. I remember my first day there were chickens in the front gallery as part of an art installation.
8. Where do you see yourself in five years?
In five years, I'd love to be able to support myself solely with my illustration work. That's the ultimate goal. Building a freelance career in illustration is not something that happens overnight. I have learned to be patient and celebrate the small steps. I think I'll be closer to my goal in five years.
9. What about in ten?
I have no idea where I'll be or what I'll be doing in ten years!
10. What do you hope to achieve with your art?
A smile.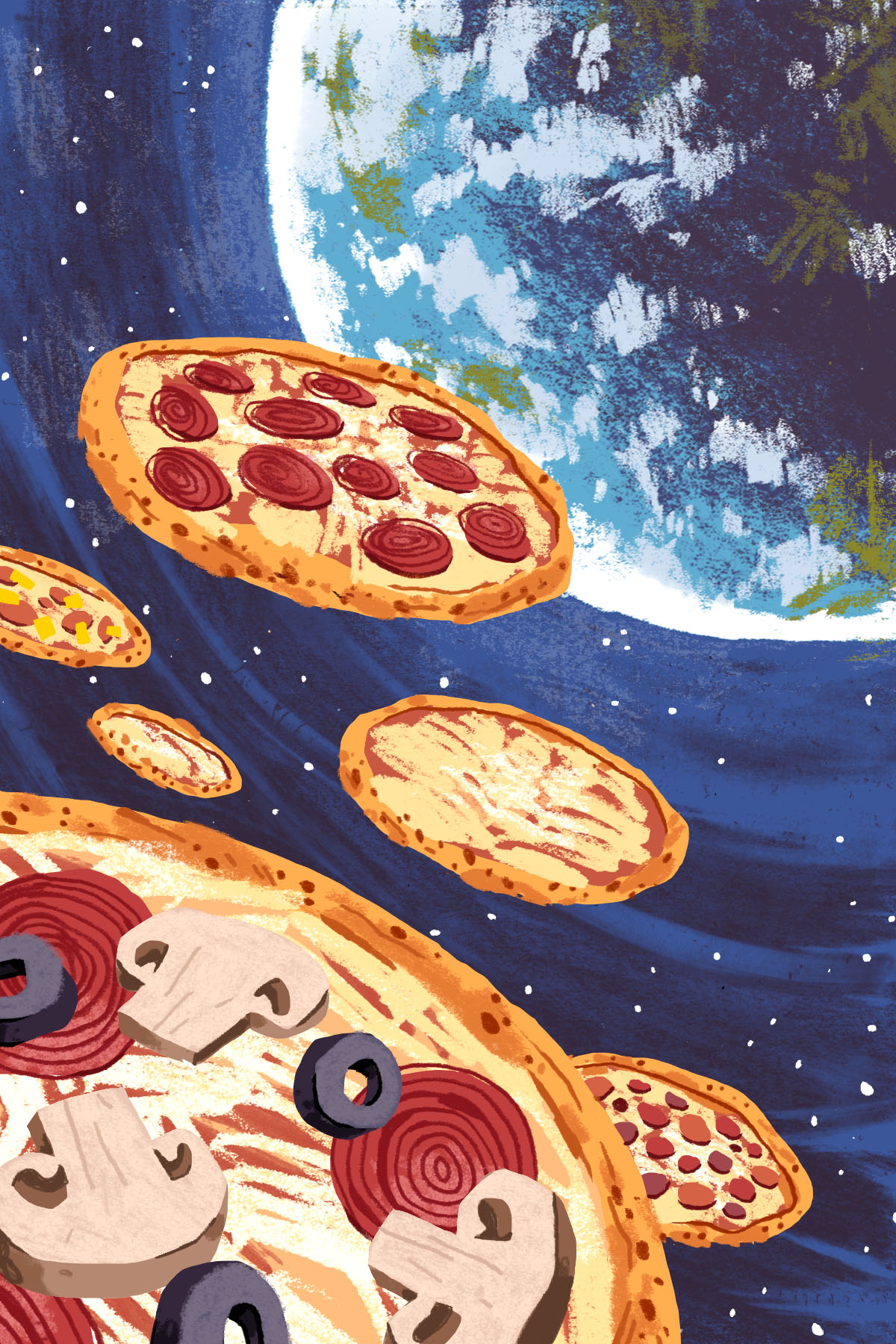 11. Now, tell us a little more about you as a person: what is your favourite food?
I love a good sandwich. Any kind of sandwich, I'll eat it.
12. Favourite book?
I recently read Couch by Benjamin Parzybok for the first time. It was such a fun adventure and unlike anything, I had read before.
13. Favourite genre of music?
I listen to just about anything. It really depends on what kind of mood I'm in. When I'm working on an illustration, I tend to turn the music and podcast off. I like the silence to think. Does anyone else do this?
14. What are your hobbies?
I'm a dog dad of two chihuahuas. That's a big part of my life. We like cuddle puddles on the couch and going hiking on the weekends. I cook dinner for myself and my partner regularly. It's fun trying new recipes.
15. If you weren't an artist, what would you be?
If I wasn't an illustrator, I'd likely be in the food industry somewhere. Or maybe I'd have a farm. I don't know!