Instagram:
@drewwiebe
Website:
www.drewpiper.ca
1. What's your story? Where are you from?
I'm from Winnipeg, Canada, but I'm currently living in Stockholm, Sweden. I've been working as a graphic designer/animator/photographer and illustrating for fun in my spare time. Now I'm wanting to dive deeper into animation, so I'm back in school exploring ways to bring my illustrations to life!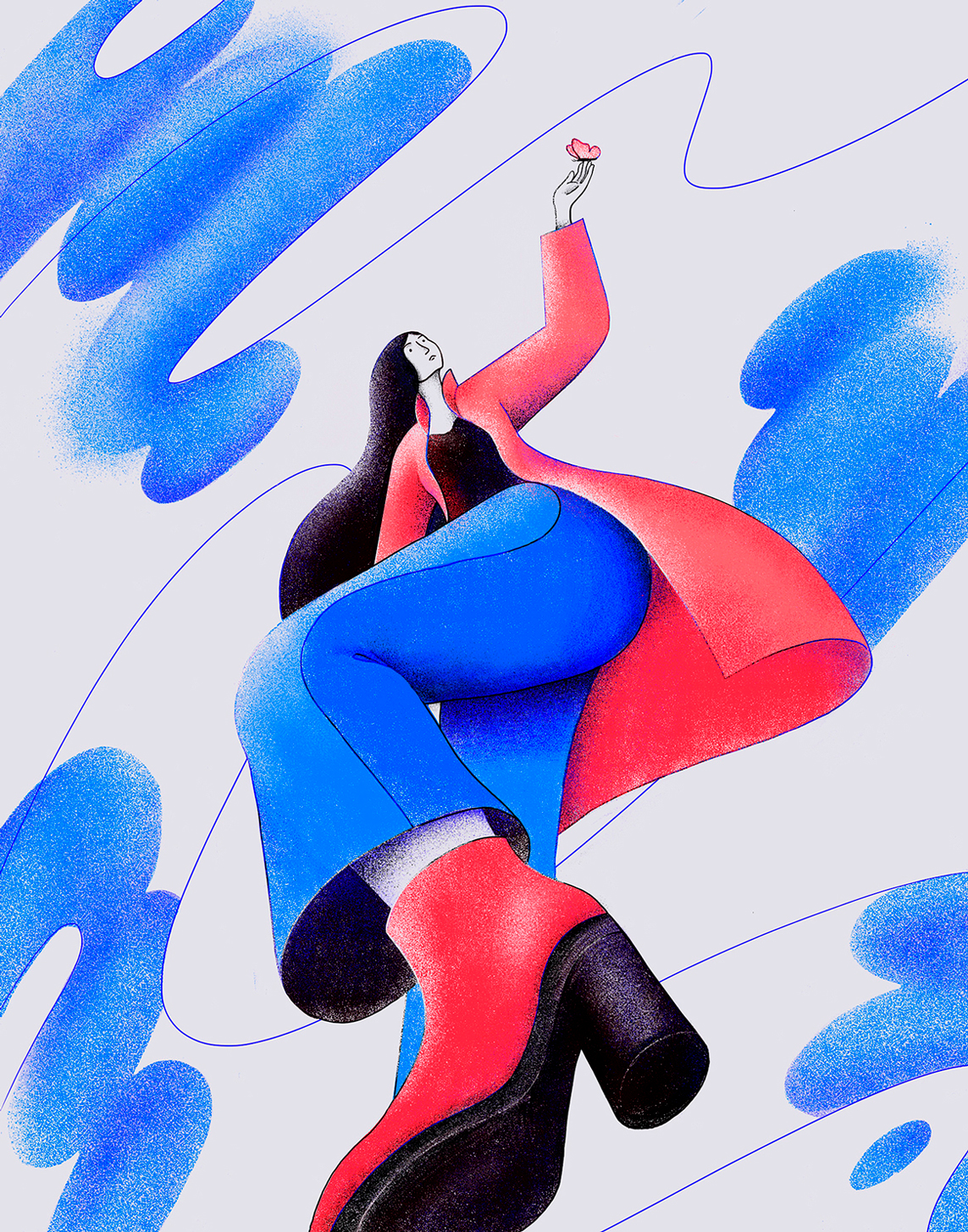 2. Tell us about your aesthetic.
I think my aesthetic will forever be evolving. Currently, I would describe it as structured and restrained, yet abstract and sometimes gestural.
3. What is your favourite medium and why?
It's a tie between screen printing and digital art. I love working with my hands, and being involved in the physical creation of a piece. I find I really like the freedom in digital art though. Since all I need is a computer or tablet, it's nice to be able to create in any setting I choose.
4. What is your artistic process like?
I almost always start on paper with a super rough sketch. Then I import that sketch into the computer and fade it so it's in the background. Then I start making different iterations of the same idea, starting loosely based on that sketch. The reason being, my sketches usually don't have good compositions in the beginning because I'm focussed on the idea. Through iterating I can just visually explore my idea a bit further before I choose a direction and composition. Once I feel like the drawing is in a good place, I refine lines and start to fill in details. Lastly, I decide on colour palette and add some texture.
5. Who and/or what inspires your work?
It's a mix of things! I always love walking through art galleries to get inspired, but most often I'm inspired by everyday life. I love people watching and paying attention to the little details in my day, like a moth flying around the room, or the way someone's glasses sit on their nose, or a feeling I remember from when I was little. Then I try to communicate that visually.
6. What role does art play in your life? How does it change the way you view the world?
Art keeps me curious, and observant. I honestly don't know what I would do if I couldn't express my thoughts and ideas visually in some way. Since I enjoy illustrating characters, I find I really pay attention to the characteristics of the people I see throughout my day. I look for the things about them hint at who they are, because I want to bring more personality into the characters I create. I think there's so much I can learn from observing people.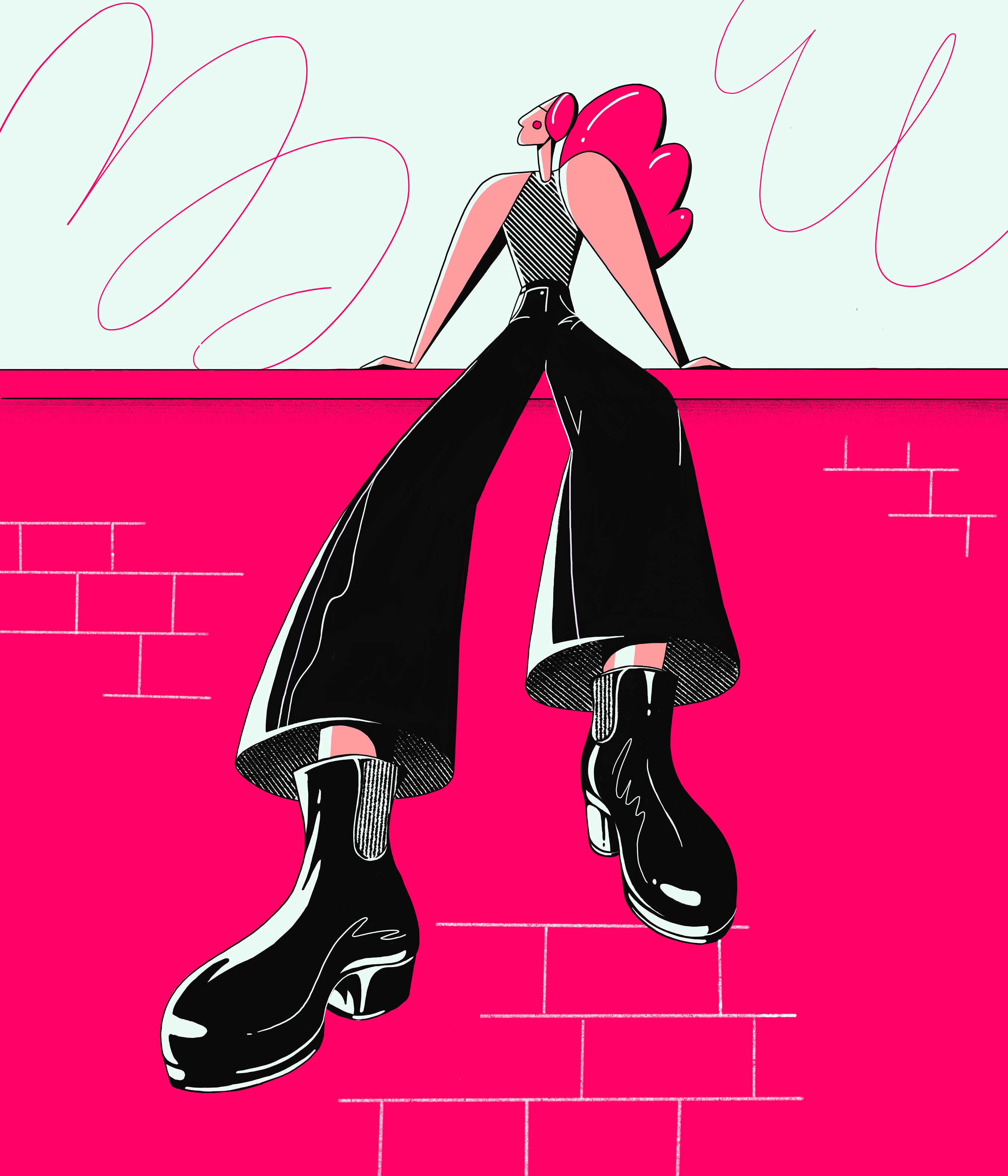 7. Where did you study?
I'm currently studying Motion Creative at a school called Hyper Island, but a few years ago I studied graphic design at Red River College.
8. Where do you see yourself in five years?
I'd love to be working as an animator at an animation studio! Also, five years from now I hope I've painted a mural or two, I think it would be so fun to create work on such a large scale!
9. What about in ten?
I could see myself moving into art directing role, either at a studio or as a freelancer.
10. What do you hope to achieve with your art?
I want to create work with a story that people can see themselves in, or relate to in some way. When working with characters, I hope to make them relatable and clearly communicate a feeling.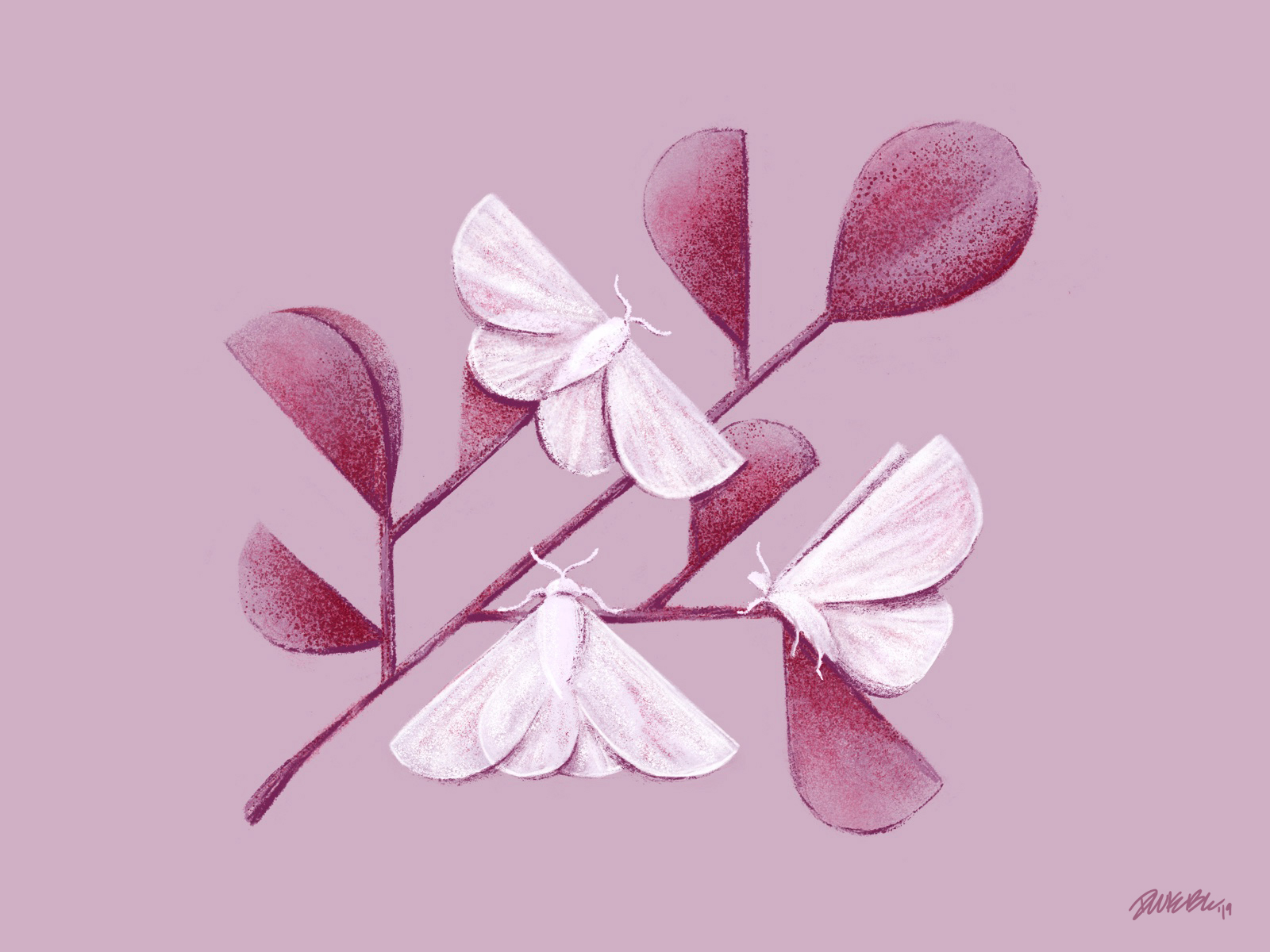 11. Now, tell us a little more about you as a person: what is your favourite food?
Risotto!
12. Favourite book?
The Shape of Design by Frank Chimero. I've read and re-read it. Underlined it, and highlighted it. It's just SO beautifully written.
13. Favourite genre of music?
My music taste is super broad and changes pretty often. Jazz music will always be one of my favourites though, I love listening to it while I draw.
14. What are your hobbies?
I love screen printing and photography.
15. If you weren't an artist, what would you be?
An interior designer.