Instagram:
@drichski
Website:
www.danielrich.net
1. What's your story? Where are you from?
I was born in Ulm, Germany and moved to the U.S. when I was 19 in 1996. I decided to study graphic design at the Atlanta College of Art (RIP) but soon switched my studies to painting and printmaking. After graduating I moved to Boston in 2001 where I received my MFA in painting from the School of the Museum of Fine Arts. I moved to New York in 2004 and just relocated to North Carolina this summer (2017) to take a much-needed break from the city- I still have a studio in Brooklyn but plan on living and working in North Carolina for the next 9 - 12 months.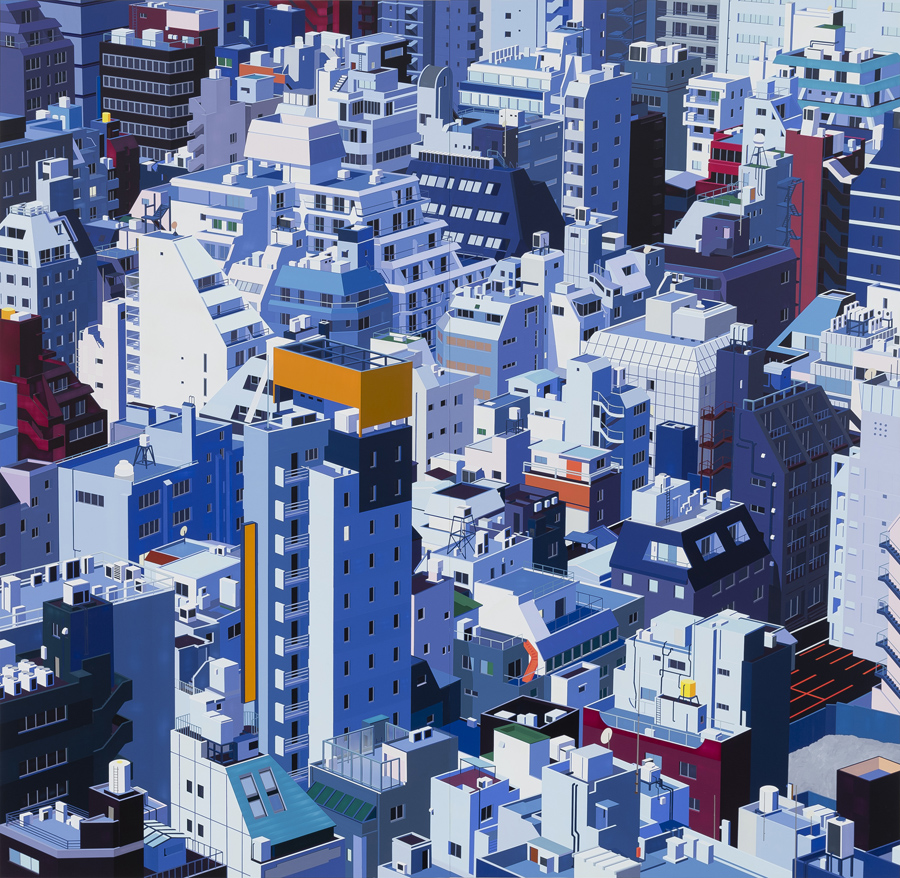 2. Tell us about your aesthetic.
My painting process developed out of my background in skateboarding and painting graffiti but when I seriously began to study art I was inspired by my peers in art school and my discovery of printmaking- most of all screen printing. When I first started to make paintings at the Atlanta College of Art, I would combine screen printing with painting. When I went to graduate school in Boston, I had a hard time adjusting to their screen printing studio so I developed a way to paint that is similar to screen printing- working with appropriated imagery, drawing, stenciling and applying paint with a squeegee.
3. What is your favourite medium and why?
Well... paint for now! There is so much one can achieve with color and I love the properties of acrylic paint. But I enjoy all mediums- and I could see myself working in sculpture or with photography for example- the medium is just a means to an end.
4. What is your artistic process like?
My paintings always begin with a photograph that I mainly source from online image searches or generate myself in response to the news and historical or contemporary (geo)political events that capture my attention. The photographs are then transcribed into paintings through a process of editing and drawing. The mediated image is painted in order to invest the picture with the capability to act as a signifier and to evoke meaning and encourage discourse. First, I trace the photograph on to a panel which is covered with a transparent vinyl. The tracing is then tidied up with an ink pen drawing which allows me to break down the image graphically into lots of individual shapes. The line drawing on the vinyl covered panel is then re-drawn with an exacto blade. Once all lines are scored with a knife, I can remove shapes to be painted in. I assign a custom mixed color to each shape, and then "reconstruct" the image by stenciling the paint through a process of masking and re-masking until every shape has been painted in. I tend to confuse myself explaining all the steps- it's very labor intensive but I enjoy the meditative aspects and the final result.
5. Who and/or what inspires your work?
I am inspired by history and the events that shape our world every day- I am a big consumer of the news and independent journalism, socio- political research and historical scholarship- and architecture and the built environment. I seek out my subject matter so I can learn from it and make connections that lead me to the next painting. Of course I am inspired by the work of many artists, writers and musicians and I love to travel and experience new places with the people I love.
6. What role does art play in your life? How does it change the way you view the world?
Making the choice to be an artist has so heavily impacted my life on every level- I wouldn't even know where to begin- there can be a lot of financial uncertainty for one and being an artist can be expensive- you need a studio, materials, tools... And my work is very time consuming so I work all the time! But I am thankful and feel privileged for every day that I get to go to my studio and immerse myself in my work. I think I tend to see the world from the perspective of an observer and I see everything through the lens of my work... being an artist has made me hyper aware of my surroundings and the people that impact it.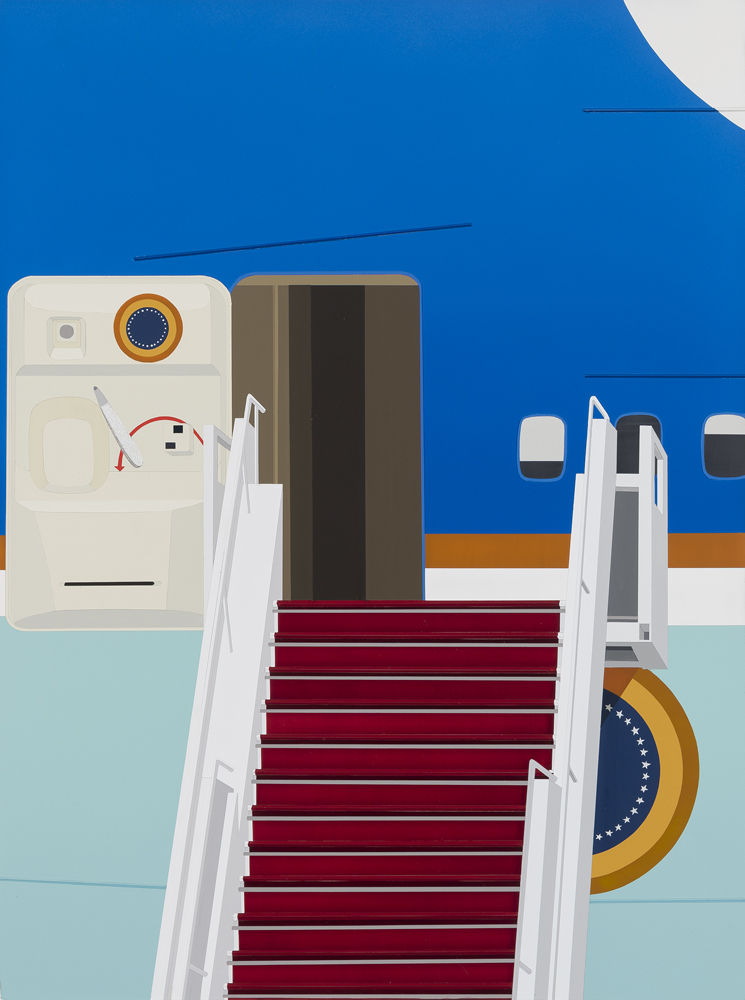 7. Where did you study?
I received my BFA in painting and printmaking from the Atlanta College of Art and my MFA in painting from the School of the Museum of Fine Arts, Boston and Tufts University. Upon graduation with my MFA, I attended the Skowhegan School of Painting and Sculpture and even though that is a residency, I consider that experience to be an important part of my education.
8. Where do you see yourself in five years?
I have wanted to move back to Europe for quite some time- either to Southern Germany or Berlin, depending on the circumstances. I love the U.S. but miss certain "quality of life" aspects of Europe. My wife and I just started a family and I want to be able to support and provide for them... so still working in the studio, with my gallery and exhibiting my paintings! It is difficult to predict your future as an artist as an artists' life is full of up and downs and opportunities often times arise out of nowhere.
9. What about in ten?
I would still like to be able to get on a skateboard and drop in on the ramp in 10 years!
10. What do you hope to achieve with your art?
All I can hope for is that people are interested enough to give me their time and support- and that I can provoke and inspire thought and discourse with my work.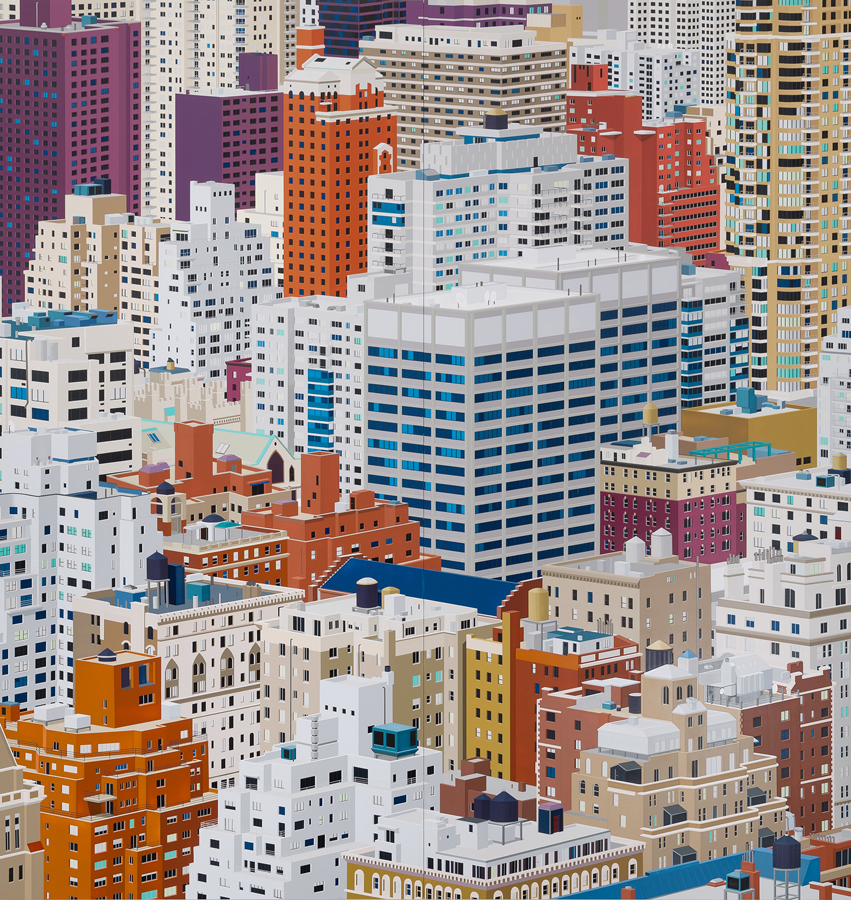 11. Now, tell us a little more about you as a person: what is your favourite food?
I love all food- one of my favorites is Vietnamese- specifically Pho.
12. Favourite book?
Joseph Conrad's "The Heart of Darkness" is an all time favorite of mine. Recent favorites are "The Orphan Master's Son" by Adam Johnson and "The Sympathizer" by Viet Thanh Nguyen.
13. Favourite genre of music?
That's a tough question- I go through phases where I tend to listen one genre of music for a while until moving on to something else. I pretty much like it all although I haven't really developed an appreciation for classical music yet.
14. What are your hobbies?
I like to skateboard even though it's getting harder to recover from injuries... I also love to watch soccer/ football and I try to read when I have the energy to do so!
15. If you weren't an artist, what would you be?
I almost chose to study history instead of art so I would probably be some kind of historian or a journalist.