Instagram:
@dystopiancreatives
Website:
www.dystopiancreatives.com
1. What's your story? Where are you from?
I'm Mathieu Durand, an independent motion designer, animator, and illustrator. I love to make things move but not only as I take great pleasure in designing and directing too. I grew up in Annecy, in the Alps mountains in France. This city has a very famous animation festival every year, and I would go there every year, even volunteering sometimes. Being able to see a lot of the artists and animators sharing their work was amazing! So kaboom I studied animation in the south of France! I then moved to Denmark and started my motion design career with the amazing team over at JaFilm. For 6 years I worked with them on several projects, including TV idents, animated short films, feature films, and infomercials. It was a thrilling experience and I learned a lot. In January 2018 I decided it was the time to tap into the freelance world.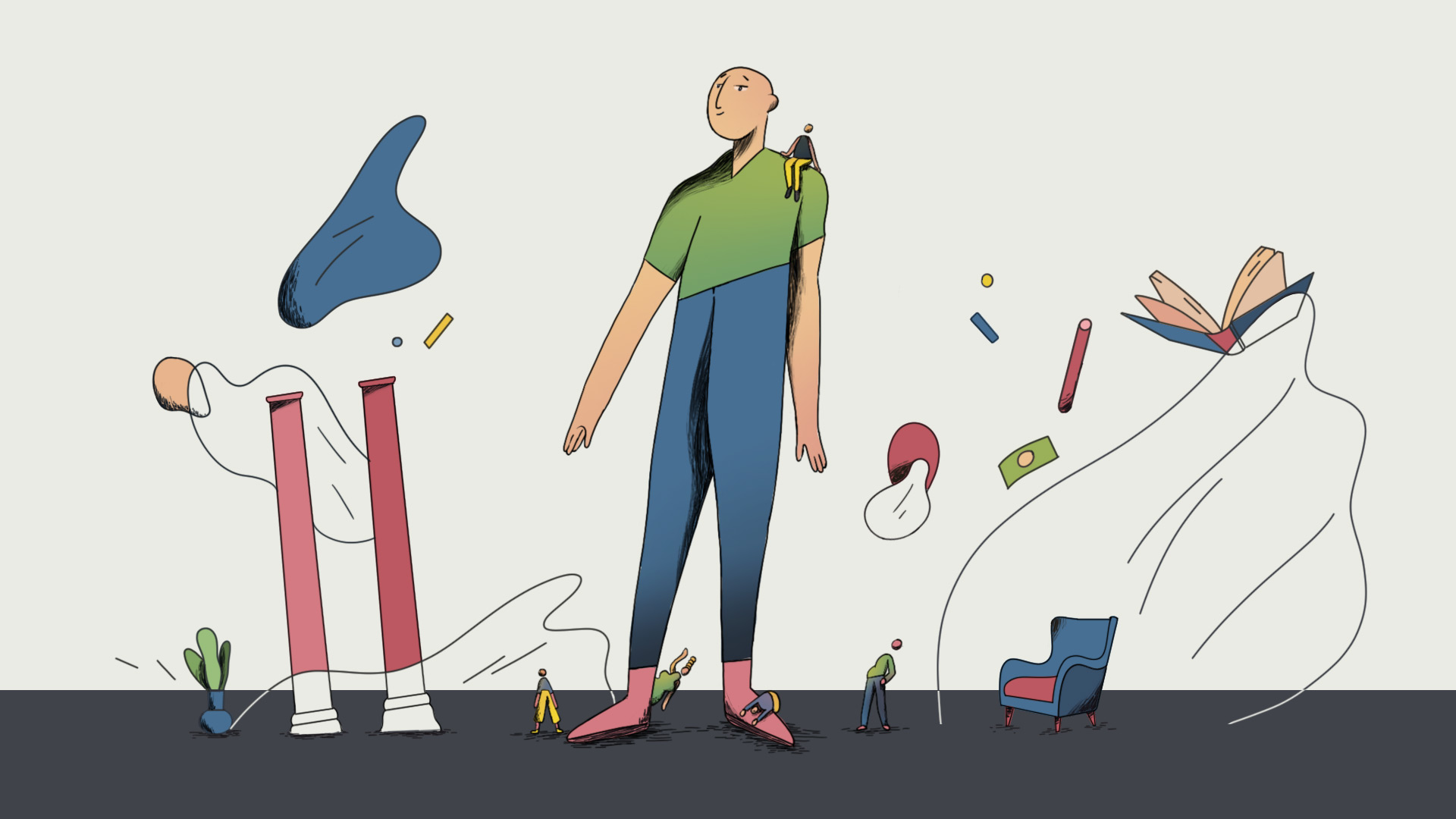 2. Tell us about your aesthetic.
What I've always loved is to be able to feel the human hand behind the art. That is why I try to give my art a hand-drawn look by keeping the lines and contour rough. I love the work of Bill Plympton, Katsuhiro Otomo and Akira Toriyama. Their designs feel so alive and real, I try to emulate this feeling as well as I can! Finally, coloring is a big part of my work. I feel that this is really at this stage that the image comes to life.
3. What is your favourite medium and why?
Digital art is my favorite, simply because I feel more comfortable experimenting with it. And damn, the Cmd+Z is so essential (almost too important sometimes!).
4. What is your artistic process like?
I would start with a few sketches, go out for a break, come back to the desk and listen to my guts. If I don't feel it, I simply delete the drawings and start again. This phase can be pretty long and often frustrating, but eventually, it does feel right. I then put on some music in my ears and work for countless hours. I sometimes feel underwater while working, and my breathing gets weird if it gets too intense. Meditation can help with that.
5. Who and/or what inspires your work?
I sometimes start by thinking about a conversation with my friends or my family. I have the chance to know some amazing people, with crazy imagination. Their train of thoughts is going so far, it ends up sparking an idea for an animation or an illustration. Personal experience are also a great starting point for me, like what I did in the weekend or what I learned during the day. The work of Bill Plympton, Katsuhiro Otomo (Akira) and Akira Toriyama (Dragon Ball, and more) is so insane, I get a lot of my inspiration from it. Oh, and of course, the infamous infinite scroll on Instagram! So much good stuff.
6. What role does art play in your life? How does it change the way you view the world?
I have the chance to live in Aarhus, Denmark, a city where art has a very important place. I really enjoyed visiting the museum called Aros, it often has very interesting exhibitions. On top of that, the building itself has a rainbow walk path at its top, and you can walk and look at the whole city through the scope of different tinted glass panels. I also travel and bring my sketchbook along. I am probably not sketching enough, but I try to always have it with me anyway.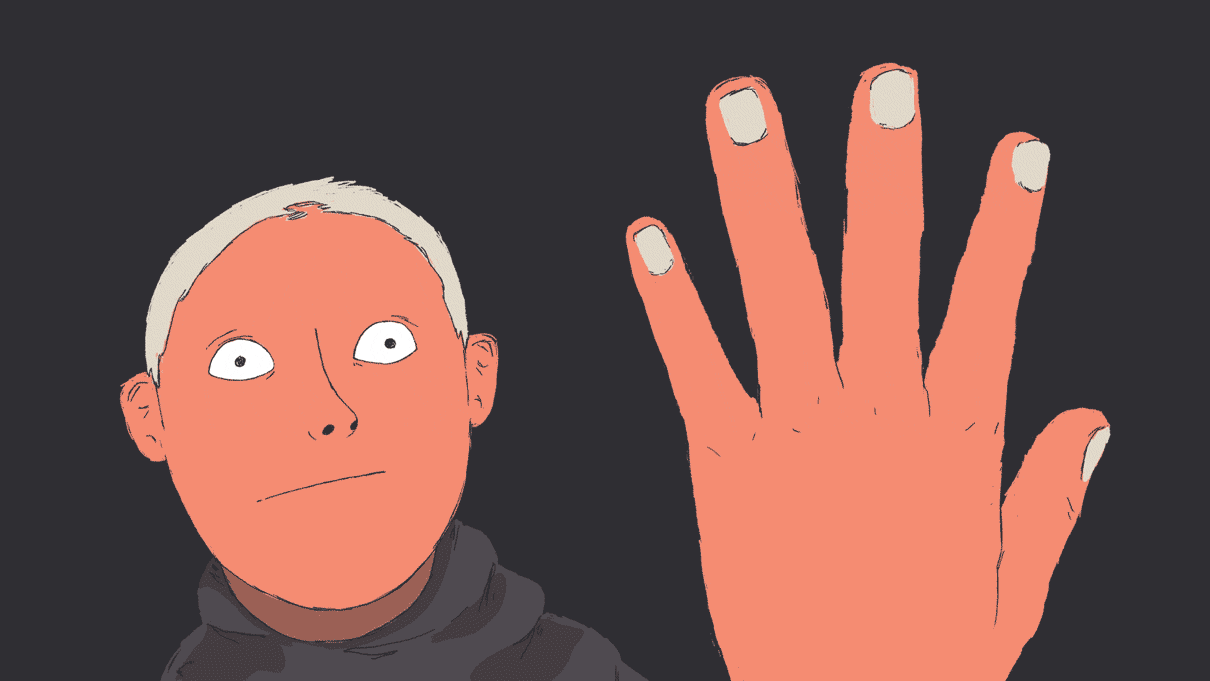 7. Where did you study?
I studied animation and 3D at ArtFX, Montpellier, France. It was a great experience, and you get to direct a graduation film at the end! I learned a lot about 3D of course, workflow and name conventions. It taught me how to stay organized in my work.
8. Where do you see yourself in five years?
Anywhere on the planet really, still doing illustration and motion graphics while looking at nature through my office window. Or maybe running a studio. One thing I am sure, there will be a really awesome dog running around!
9. What about in ten?
Same, but commuting on a Space X spacecraft between Mars and the Moon.
10. What do you hope to achieve with your art?
I hope to get to collaborate with as many cool artists as possible. Meeting talented folks is really what keeps you going I think. I wish to be as good as my heroes and to work with clients who share the same values as mine.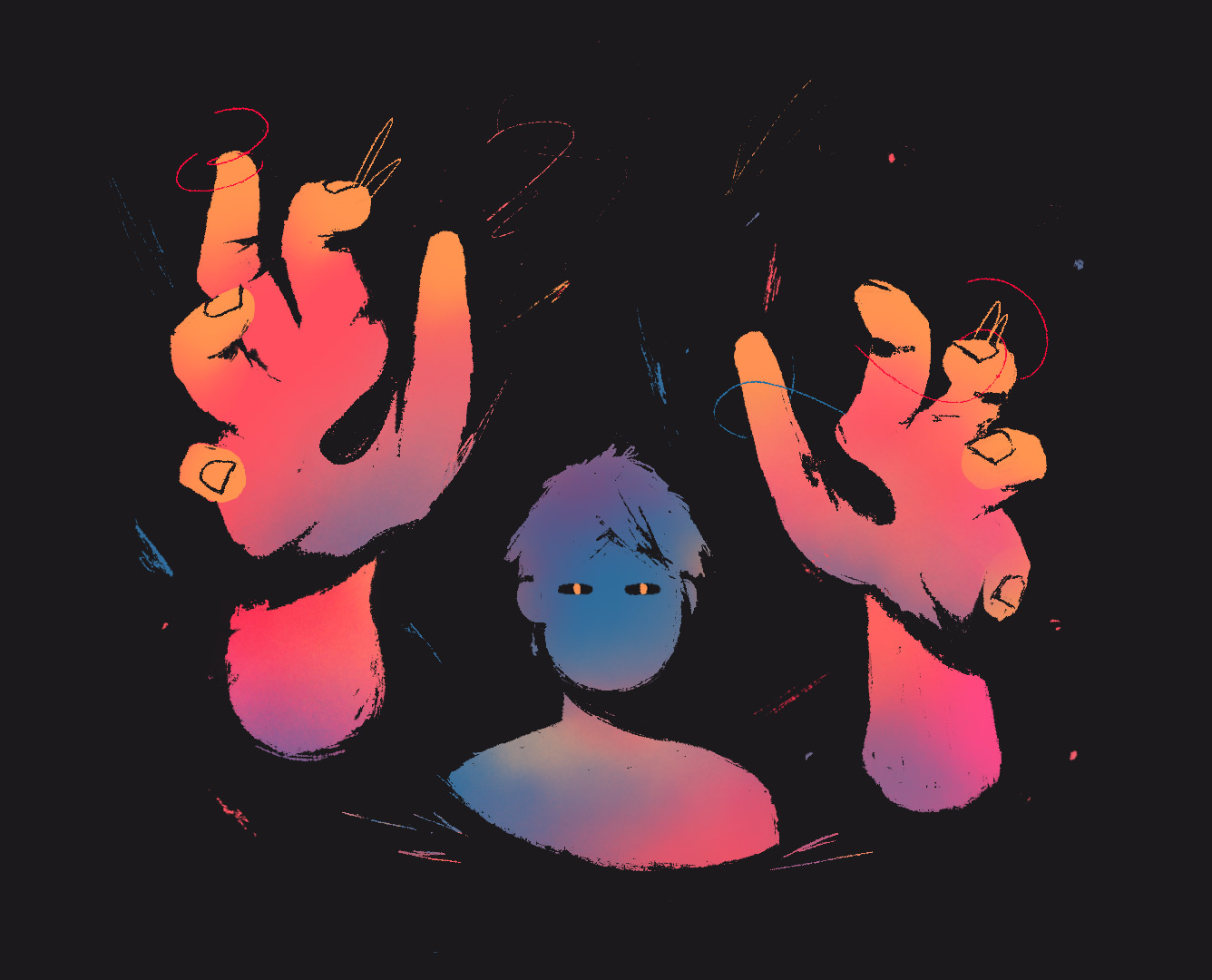 11. Now, tell us a little more about you as a person: what is your favourite food?
Tiramisu and frita (a Moroccan side dish, a kind of a cold ratatouille). Both cooked by my mom of course!
12. Favourite book?
"Shadow of the Wind" by Carlos Ruiz Zafón.
13. Favourite genre of music?
I'd say R&B and Indie folk. Basically Bon Iver, Frank Ocean, and Childish Gambino.
14. What are your hobbies?
I have been doing improv theater for a few years now. When I have time I love gardening as well.
15. If you weren't an artist, what would you be?
A comedian maybe!