Instagram:
@eddieperrote
Website:
www.eddieperrote.com
1. What's your story? Where are you from?
I'm originally from Wisconsin, where I grew up skateboarding, hanging outside, and enjoying nature. But went to school in Minneapolis for illustration with a major focus on printmaking and water based painting. In 2014 I moved to New York City where I currently live and work out of a studio doing freelance illustration and design with several other artists and printmakers.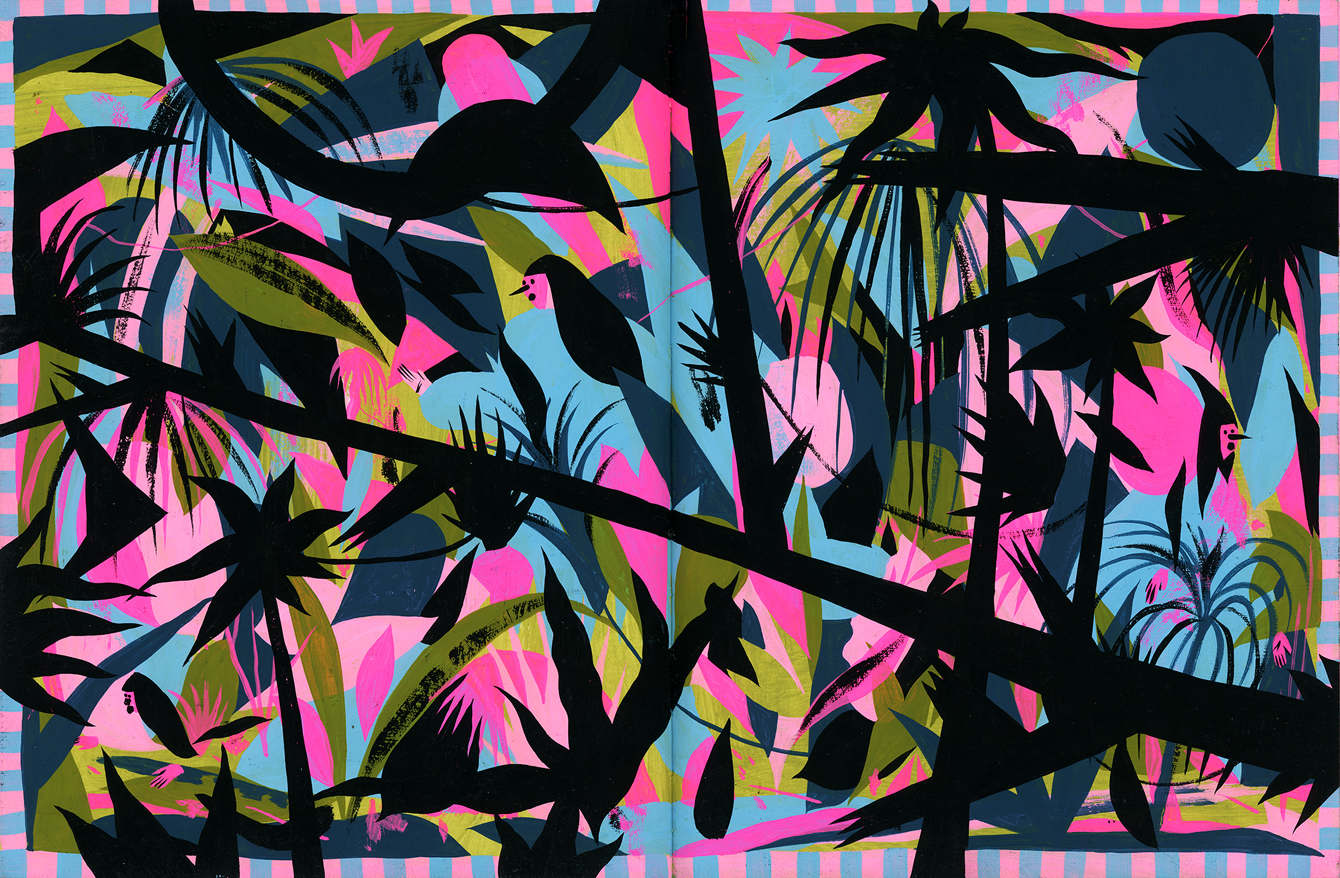 2. Tell us about your aesthetic.
I generally work, and think in a layer-based way due to my printmaking background, and really dig artwork of the 70's and 80's. So I enjoy working somewhat of a tripped out neo-retro style that's flat and graphic with bright colors. I always try to make work that's fun to make and fun to look at, hopefully it works lol.
3. What is your favourite medium and why?
I usually work in gouache because I love the flat graphic nature of it and the vibrancy of the colors. If not I tend to work with more drawing utensils than painting, I always enjoy a good ink or pencil drawing on nice paper.
4. What is your artistic process like?
If it's something for a client I'll usually make upwards of 4/5 thumbnails while writing down ideas, then develop one or two of them into a fully flushed out sketch. At which point I'll proceed with the final piece - in whatever media seems fitting for the given project and idea. However if it's personal work a lot of times I'll just start laying down paint and shapes, blocking in an image that grows into something as I'm working on it.
5. Who and/or what inspires your work?
I draw a lot of inspiration from things such as found graphics and color combinations spotted around the city. Skateboarding, graffiti, general exploration of any kind, and various interactions I have with friends, or ones that I notice in public that seem cool to make work about.
6. What role does art play in your life? How does it change the way you view the world?
I'm always looking at things and noticing small details in every little piece of the visual landscape. I've definitely always been very observant but once you notice it and bring it into your practice it's something you can't turn off.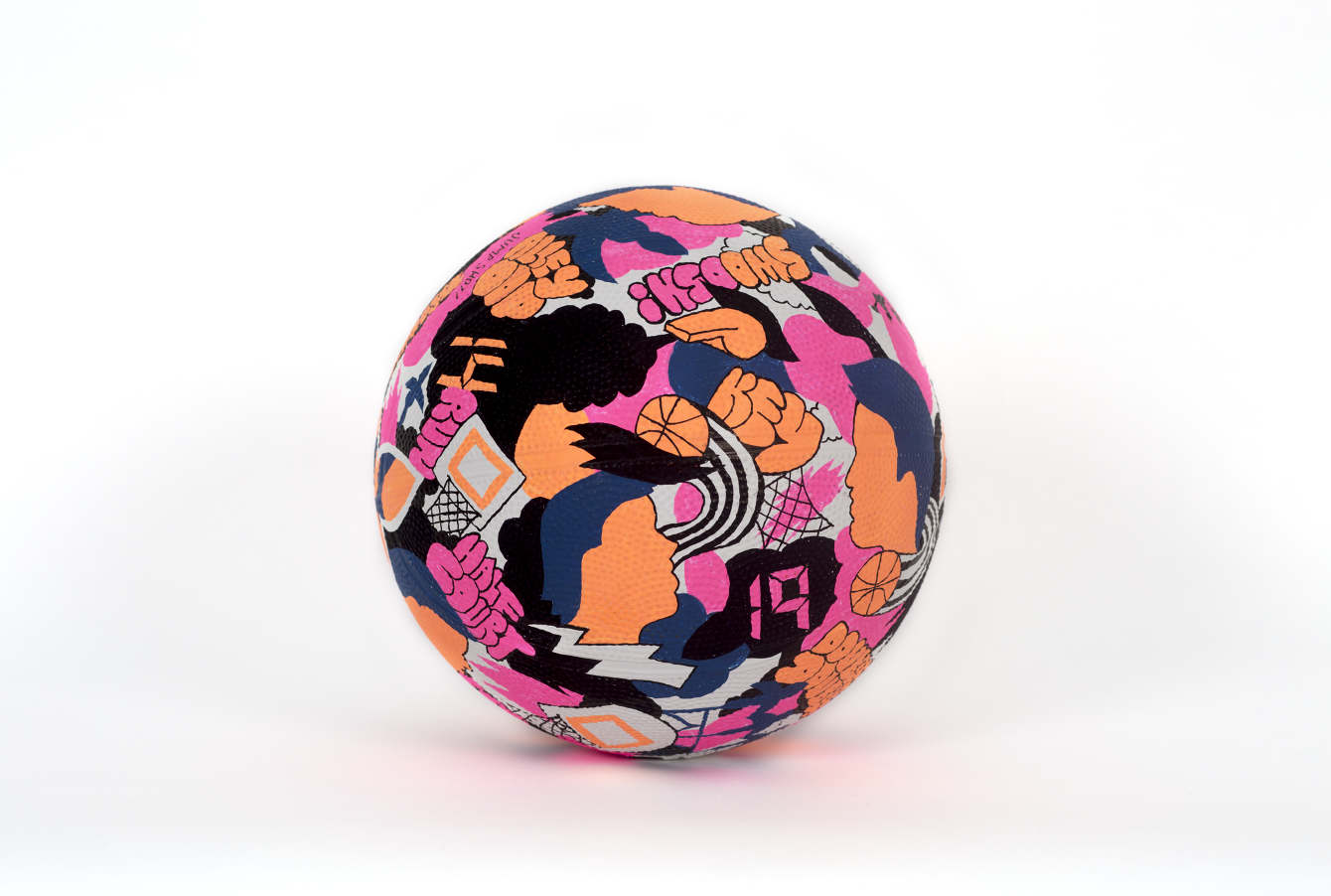 7. Where did you study?
I went to school for my BFA at The Minneapolis College of Art and Design (MCAD).
8. Where do you see yourself in five years?
Even though I've been living in New York for three years, I kind of feel like I'm just getting started with all the things I've wanted to do here - so perhaps I'll be here in five years continuing to build on my studio practice as well as freelance illustration and design.
9. What about in ten?
In ten years I'll probably still be shredding and hanging out at the beach, and definitely still making art with my friends.
10. What do you hope to achieve with your art?
I hope to give people a sense of how personal and beautiful having creativity in their lives can be, and to never give up on exploration and freedom. I want to make fun looking things that inspire people to open their minds and chill out.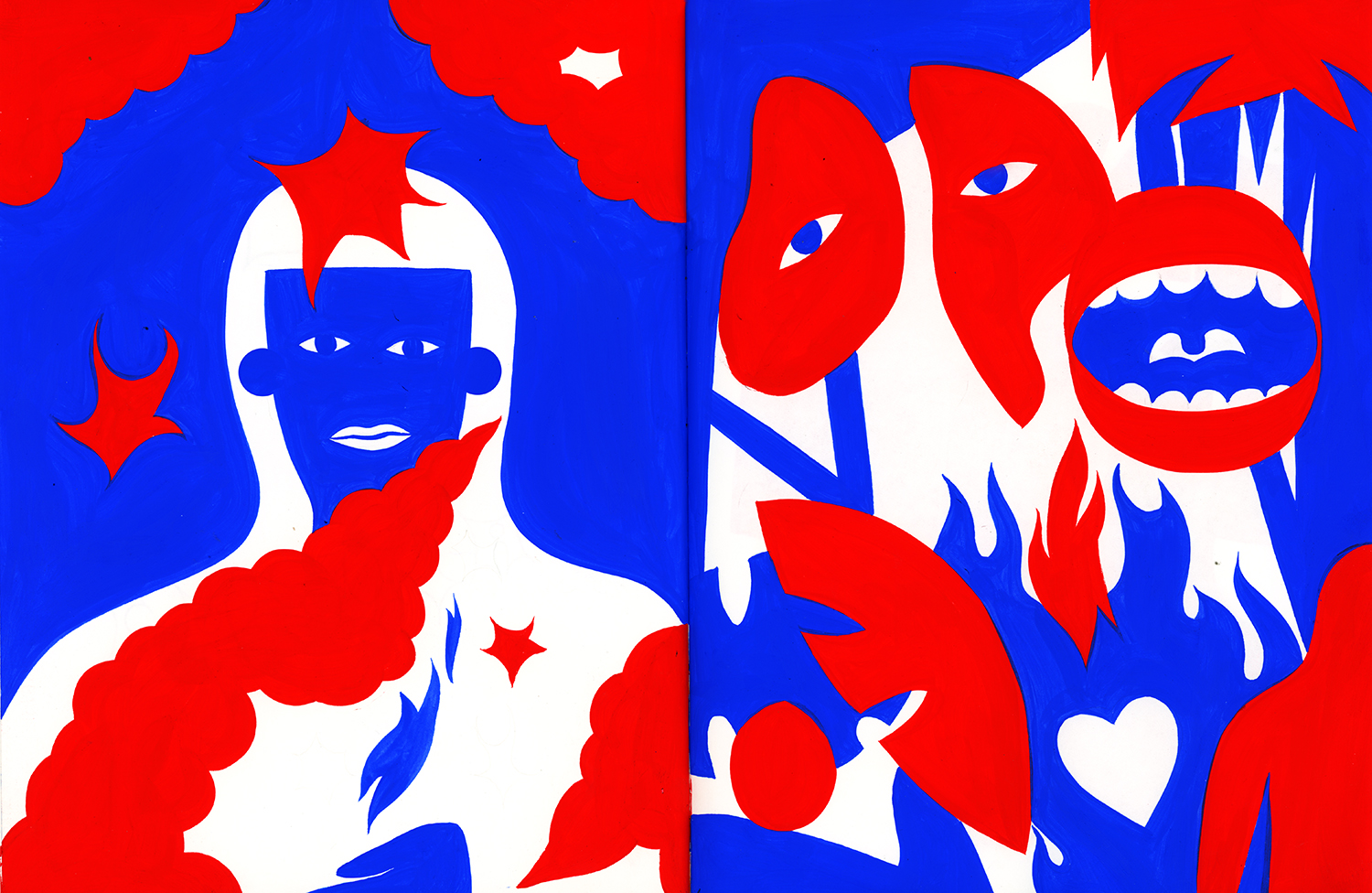 11. Now, tell us a little more about you as a person: what is your favourite food?
I'm a big fan of Pho, but I also love good tacos, or even a nice sandwich (it's super hard to choose).
12. Favourite book?
My favorite book I've read recently was The Brief And Wondrous Life of Oscar Wao by Junot Dîaz.
13. Favourite genre of music?
I really listen to everything - as I'm writing this I'm listening to the Rainforest Album by Walt Wanderley. But I like everything from rap, hip hop, blues, funk, jazz, punk, techno, classical, black metal, surf rock etc etc.
14. What are your hobbies?
I love biking, skating, going to the beach, hiking and climbing, going to parties and shows, and sitting around watching movies.
15. If you weren't an artist, what would you be?
Probably a psychiatrist or sociologist. Or like move to Alaska and live with the animals or something.