Instagram:
@eeka.illustration
Facebook:
www.facebook.com/eeka.illustration
Shop:
www.shop.eeka.com.au
Website:
www.eeka.com.au
1. What's your story? Where are you from?
My name is Ika though I work under the moniker 'eeka'. I was born in Singapore but raised in Perth, Western Australia - where I still call home. I am a freelance Illustrator and (sometimes) Designer. I'm a vegetarian that enjoys reading in sunny grass patches and lurking in book stores.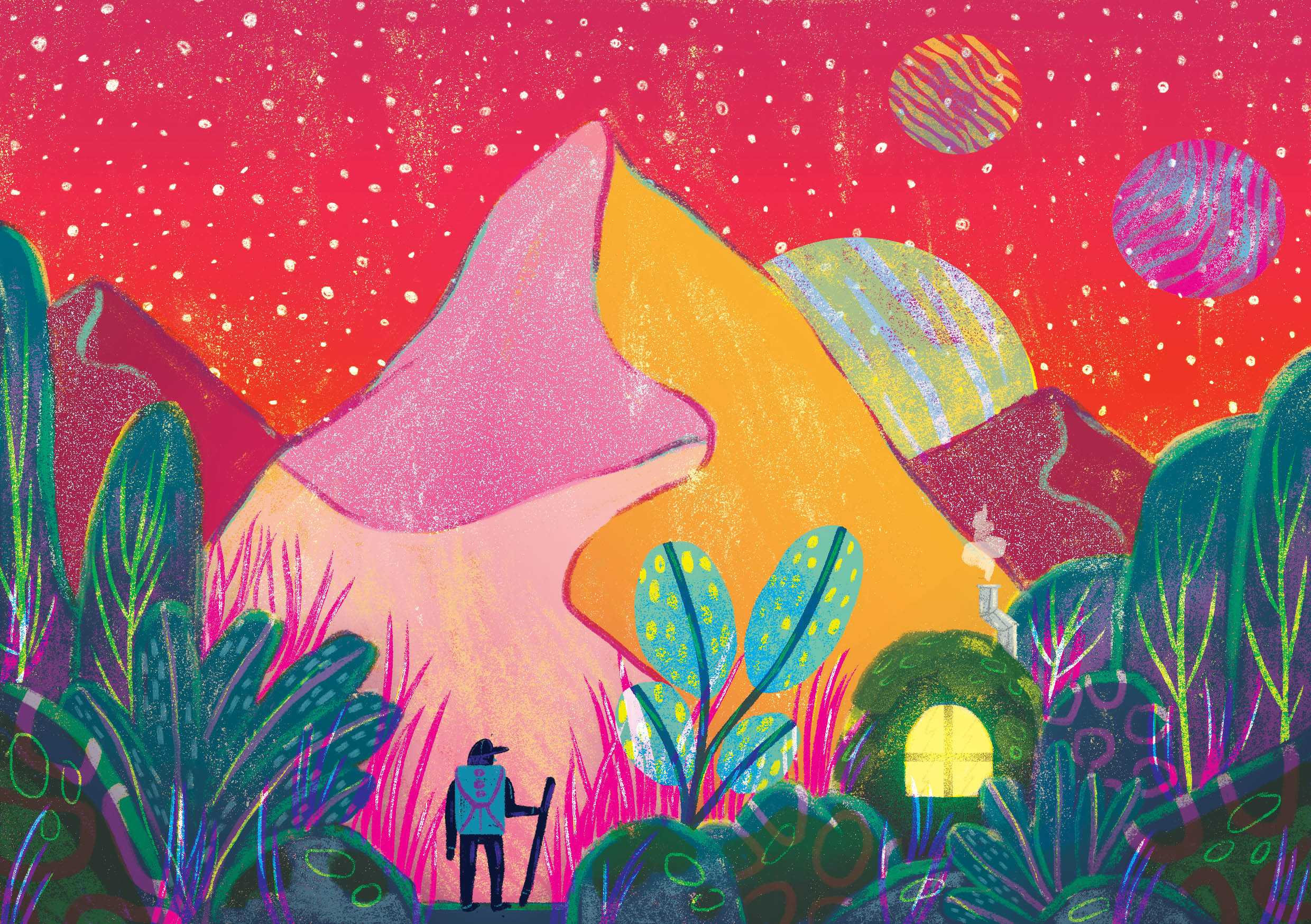 2. Tell us about your aesthetic.
Fun, textured and emotive with a love for bright and considered colour palettes. My work is largely figurative and/or story driven. I love curvy, organic shapes and capturing positive emotions through the imaginative, quirky or cute.
3. What is your favourite medium and why?
Colour pencils and graphite for its spontaneity, bright colours and natural texture. I'm always trying to recreate the texture of dry traditional media even when I am working digitally. I also really love gouache for its ability to create nice flat colours and flexibility. It also works really well with colour pencils.
4. What is your artistic process like?
I start with lots of loose sketches and thumbnails to figure out shapes and composition. I also like to do a little bit of research and studies. I don't always know how I might choose to finalise an artwork at this stage and I try decide based on what might work best for the work at hand. I really enjoy switching between mediums for practice and to keep it fun! I then do a final pencil sketch and either scan it in to begin painting in Photoshop or transfer it onto nice paper on my light box for a finished traditional piece. These days I usually work on Photoshop for my digital illustrations.
5. Who and/or what inspires your work?
My inspirations are constantly changing as I change and grow. My first inspiration were skateboard graphics from the 80s, I love how wild they were and the energy behind them. At the moment I'm really inspired by Science Fiction and Girl Gangs! Science Fiction stories provide space (hehe pun intended!) for the greatest metaphors for emotions/situations we understand in the present day but in a setting where you can continually ask 'what if?'. Plus, Space and space ships and other planets are cool and make for bad ass pencil fodder. Girl Gangs are pretty self-explanatory - I love the camaraderie of sisterhood and the sassiness of empowered women! It's something I grew up surrounded by and its a confidence I try to emulate when I am feeling down. Also, there are just never enough girl gangs in the world.
6. What role does art play in your life? How does it change the way you view the world?
Firstly and most importantly, art is fun! It keeps the element of play, imagination and experimentation in my life. Art also makes me a better observer and helps me to try see the world from more than one viewpoint. It operates as a second memory and pushes me to not only look for but also remember small details - not only in a physical sense but also in behaviours and emotions. The urge to remember and record these details, to process through my work is important in finding connection with people looking at my work but also finding connection to things (emotions, people, spaces, ideas, themes etc) that are authentic to me as a person.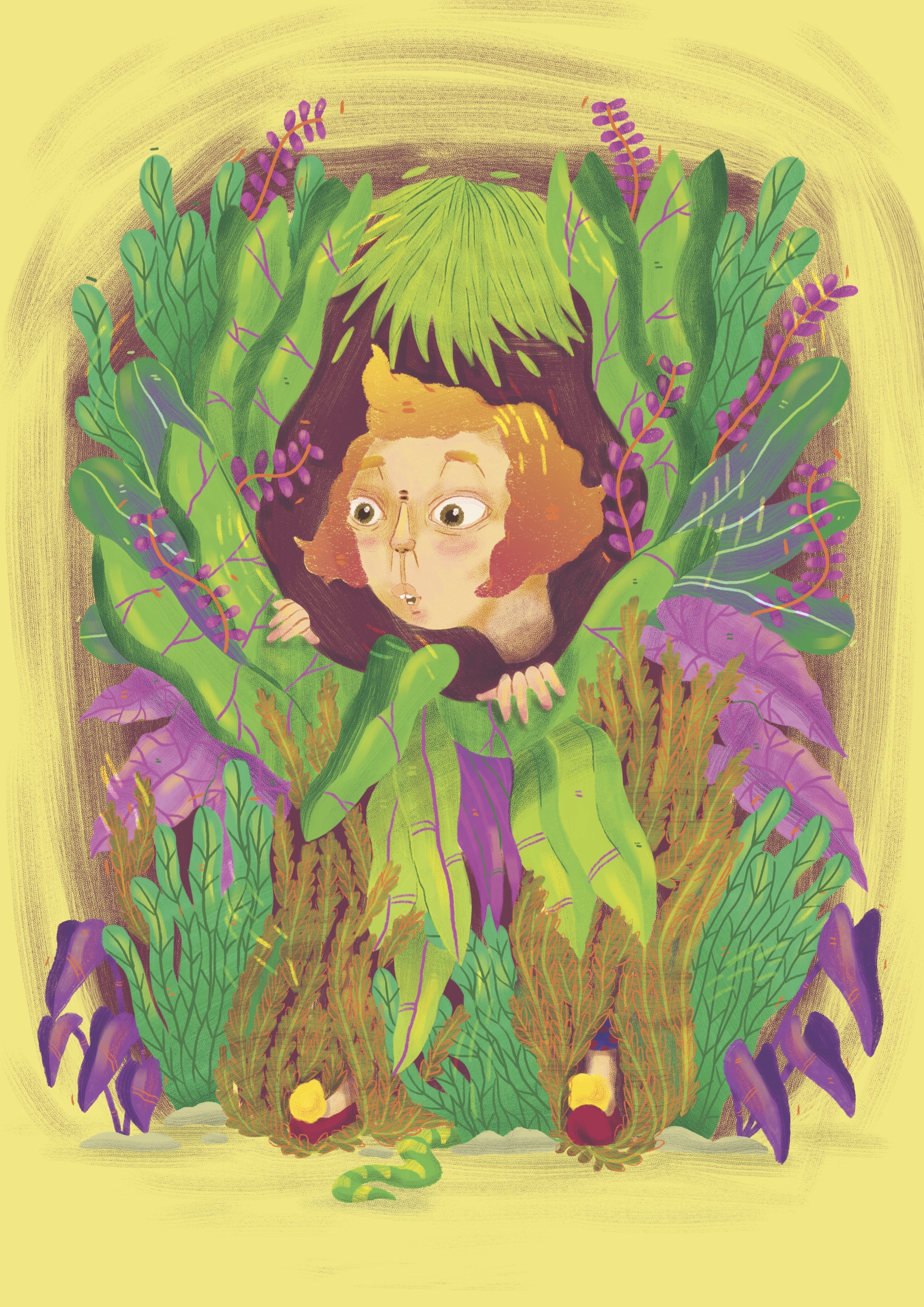 7. Where did you study?
My formal education happened at Curtin University in Perth and it was a bumpy road. I started my degree in Graphic Design and Advertising and finished it majoring in Illustration Design with a small stint of Law (yeah what!?) in between. No regrets in anything as all education is valuable but I learned most of what I know through informal education. By that I mean just doing - self-initiated projects and exhibitions, making things, asking loads of annoying questions to people who know more things than me (almost everyone) and of course, the Internet (Bless you Google and YouTube).
8. Where do you see yourself in five years?
Just doing more of what I'm doing now in a more savvy and informed way! Drawing things for myself and other people, doing fun projects and making things to sell on my webstore. I'd really like to expand my skill set to animation and motion too so maybe do some postgraduate study. I'd like to move out of my hometown for a little bit too and experience more of the world.
9. What about in ten?
Hopefully in ten years I will have been living in a couple of cities, have traveled and explored a lot more, be a pro at all the business aspects of being a creative and of course still be making things everyday! Pretty much just live a stable and steady existence of making things. I'd like to fit in more community projects too and connect with other illustrators and creatives.
10. What do you hope to achieve with your art?
Tell stories and find connection! Capture emotions and inject positivity back out into the world.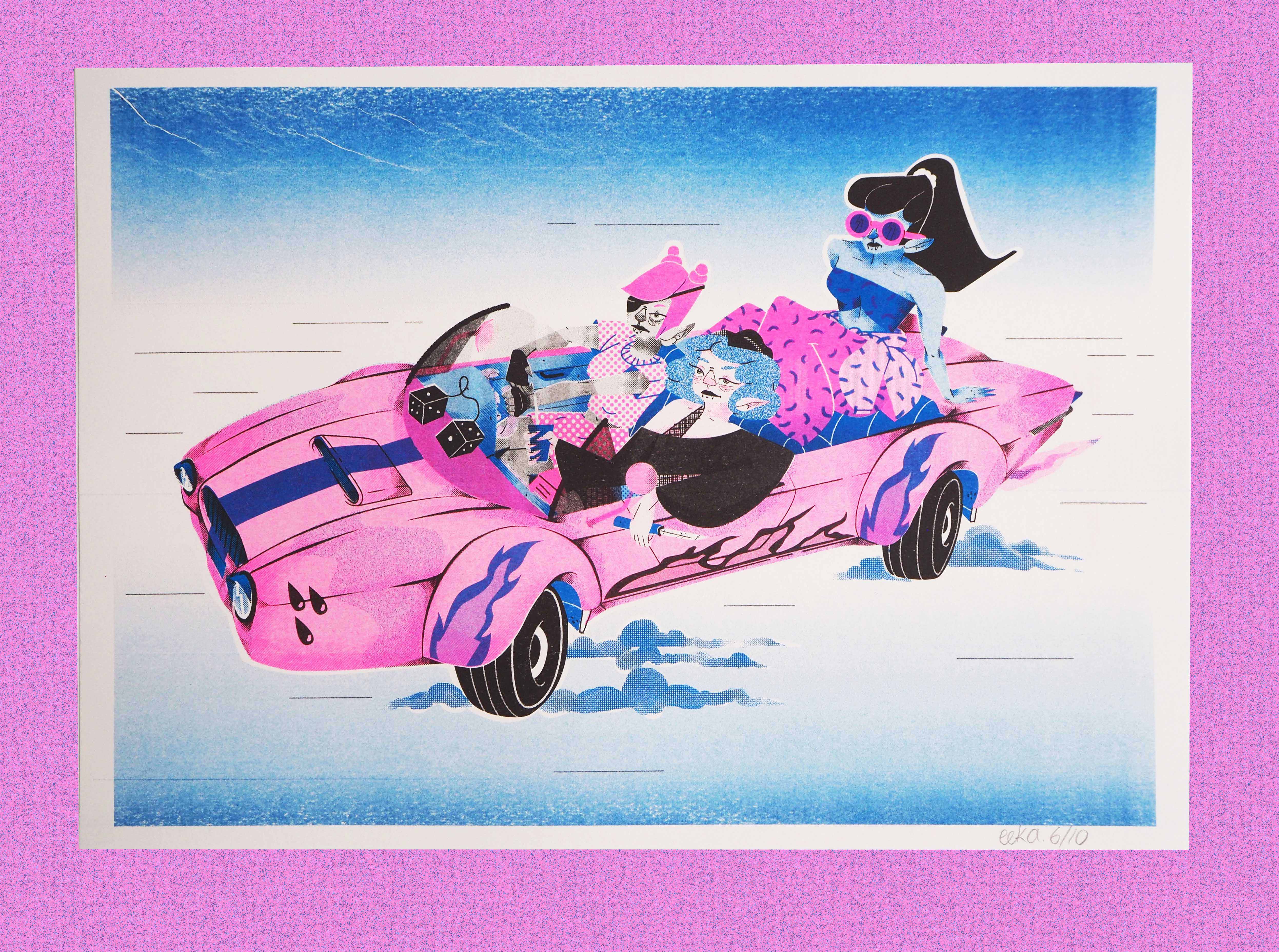 11. Now, tell us a little more about you as a person: what is your favourite food?
NOODLES! Any and all kind of noodles but especially Laksa and other soupy noodles. I even made a zine about it. Momos (Nepalese dumplings) comes in a close second.
12. Favourite book?
Hard question! Growing up I was obsessed with Fantasy books - His Dark Materials Trilogy, Chronicles of Narnia and (of course) Harry Potter. I still really enjoy them today. I also really, really love children's books because illustrations, duh. Pandamonia by Chirs Owen and Chris Nixon. Any title ever by Flying Eye Books but especially The Journey by Francesca Sanna and The Secret of Black Rock by Joe Todd-Stanton. Also anything ever by Jon Klassen. Nowadays I also love comics a lot, recent faves being Saga and Paper Girls series'.
13. Favourite genre of music?
Soul/Funk, R'n'B and Hip Hop.
14. What are your hobbies?
Oh man, even though I also do it for work, drawing was my first hobby that often still feels like a hobby! I also love to travel when I can, read books and comics, explore new cafes, lurk book stores (I. love. book. stores.), trawl through thrift stores and vintage markets and binge watch films and tv.
15. If you weren't an artist, what would you be?
Probably a writer or a photographer…although they are artists too. Outside of the art realm I would most likely be a lawyer or a teacher though sometimes I wish I could be something in the sciences like an engineer…or astrophysicist.